4 Tips For Choosing The Right Stucco Contractor
When you hire a reliable stucco contractor, you should be able to make the most out of your investment. Remember, a home with a durable stucco can last for over 50 years with little to no maintenance at all.
Since stucco is an exterior finish material that can be difficult to apply, it's not recommended that you do the application yourself because of the dangers that it can pose to your safety. Also, it's a tough job that's usually applied for durability and aesthetics. So, it's better that you leave this task to the professionals.
However, choosing a reliable and competent stucco contractor may take some time. To help you with that, this article lists down four tips for you to follow:
1. Compare Multiple Bids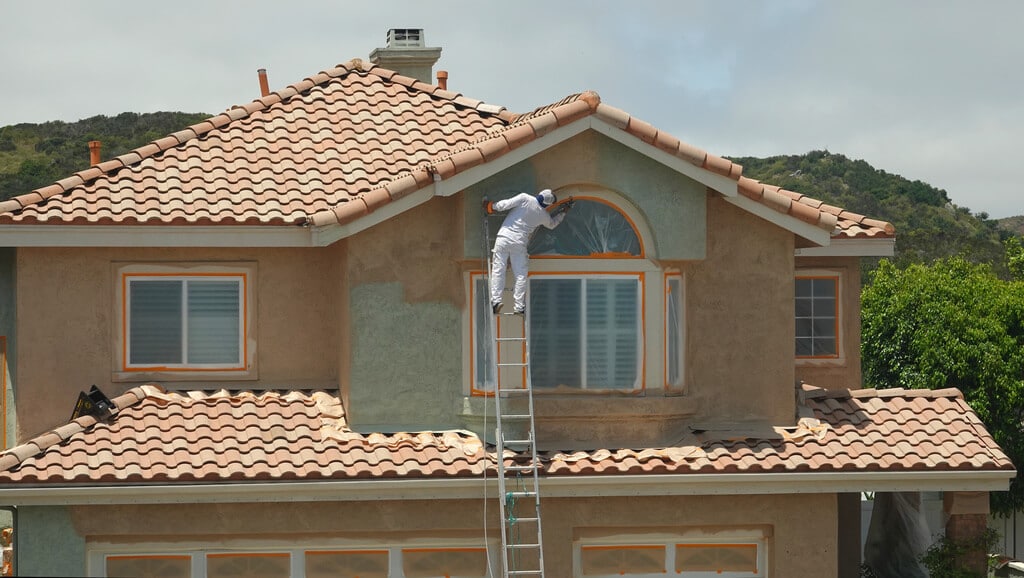 Source: ftcdn.net
When choosing the right stucco contractor for your home, you should not limit yourself to just a few options. Get at least three candidates that can provide you honest written estimates. Hiring a company that specializes in stucco application and finishing ensures that you won't end up receiving sub-par service. 
When comparing multiple bids, here are some things that you should consider:
Seek Referrals And Ask For Reviews
Start your search within your locality. For example, you can search for Stucco Colorado Springs, if you are looking for a contractor in the Colorado area. Seeking referrals from your friends, family, colleagues, and neighbors is also a great way to start scouting for the right stucco contractors. When seeking referrals, make sure to ask about their experience and honest review of the services that were done by their chosen contractor. 
Check Their Portfolio
You can also check the quality of a contractor's services by looking at their portfolio. If the stucco contractor has a website, then try to see if they have uploaded a portfolio there. Visit previous sites of their past projects and inspect the job they did closely. If you can, try to interview the homeowners as well for more information about the quality of the services they offer. 
Keep in mind that the lowest bid doesn't always mean the smartest choice. Oftentimes, some stucco contractors can offer you low bids because they're just starting in the business, but there's always the risk of getting low-quality work. When comparing multiple bids, always consider what exactly they're offering and choose the one that can cover everything you require that's within a reasonable price.
2. Be Sure They Have A License And Insurance
A stucco contractor with a valid and up-to-date license and insurance policy can guarantee you that they'll cover any damages in case something unfortunate happens to your home—during or after the stucco project.
With a state-approved license and a valid insurance policy, you're fully protected by a contract that could answer against any damages in the future. Aside from their license and insurance policies, you must also clarify any inclusions and exclusions from the warranties they offer.  
3. Interview Your Stucco Contractor
A good stucco contractor should be able to answer any questions you may have in mind regarding the process of how they do their job. Also, you must discuss your concerns, allotted budget, and preferences, so they can provide you with the best options that can perfectly match your needs.
For instance, you can ask them if they can match the selection criteria for your home siding and how much would the additional cost be. It's also best to ask about whether or not they have in-house staff who will do the job, or if they outsource their personnel from subcontractors and manpower agencies.
Source: ftcdn.net
4. Get Everything In Writing
A reliable and trustworthy contractor is not afraid to sign a written contract with you. This means that they are willing to bind themselves to the obligations and duties that you have set for the project. This includes the cost of the entire project and the estimated date of completion. Protect yourself as a client, and have all terms and conditions written in a contract with both your signatures.
Also Read: The Pros and Cons of Vinyl Siding
Hire The Right Stucco Contractor
These four tips should be able to help you when you're about to choose the right stucco contractor for your home. Be sure that you research multiple contractors first before settling into the right one. 
Try to seek referrals from the people you know and check if you can inspect past projects done by certain stucco contractors. Compare the bids that they offer in terms of the quality of their services and the overall health of their business. 
If you have any questions about the project, don't hesitate to ask your contractor. And lastly, get everything you discussed in writing to guarantee your protection against contractors who might provide you with sub-par services and those who tend to renege on the deal.