Professional Commercial Washroom Cleaning Services
Business cleaning services offer a fantastic way of keeping your business clean for your staff and customers. Cleaners can come to your business at a time to suit your business hours and maintain all areas of the business clean and tidy.

This ensures that your staff and customers have a clean, safe, and vibrant environment to work, shop, exercise, or be in. However, there are additional services that you can add to these regular cleaning sessions to get more out of them.

If you are the facilities manager of a business, a start-up, or an estate manager looking for a complete cleaning solution for your business, you have plenty of options and packages to choose from. The ultimate custom cleaning plan for your company can be created to ensure your business has everything it needs. From regular cleans to deep cleans, what we'd like to discuss today is commercial washroom cleaning services.

Washroom Deep Cleaning Services for Businesses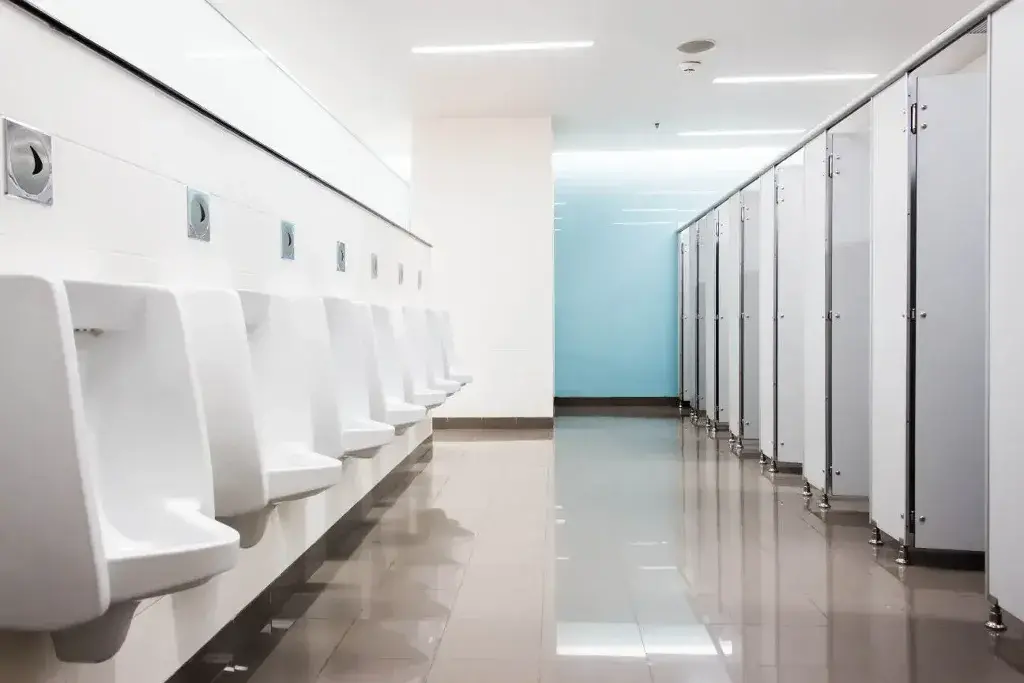 Source: ctfassets.net
The cleaning of your toilets will be taken off with your regular cleaning sessions, but what about additional services? Things like air fresher systems for your toilets, linen roller towels, electric hand dryers, nappy bins, etc. These are the additional washroom services that a cleaning package of any reputable cleaning company should provide.

Good quality washroom services can include supplying and installing hand soap systems, electric hand dryers, linen towel roller systems, and more. The maintenance of these systems should also be included in the washroom services package, with regular visits from the cleaning company to replace soap, and towels, empty nappy bins, and maintain the equipment.

With continued cleaning, your washroom facilities will be a nice place for your staff and visitors. However, additional washroom services ensure that your staff and visitors have everything they need. With air purification systems, air freshener systems, hand soap dispensers, linen roller towel holders, and more, your washroom facilities will be equipped with everything your staff needs.
Sanitary Bin Services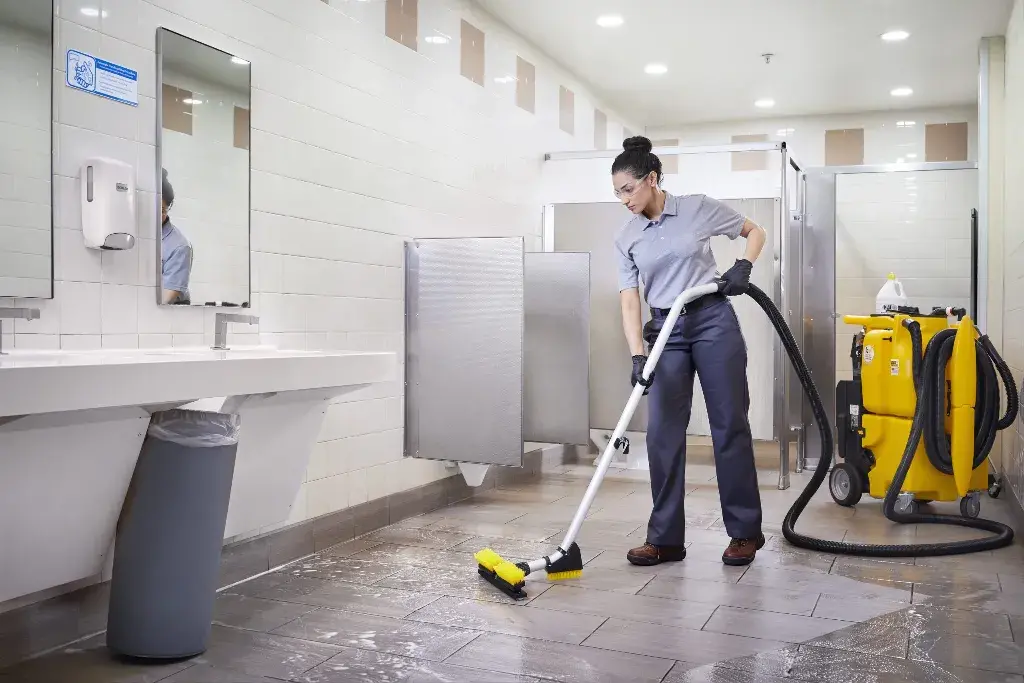 Source: kaivac.com
Well, almost everything. Your washroom facilities need to have sanitary bins as well. A good washroom service can install a sanitary bin in each of your bathrooms in order to keep your bathroom clean and offer monthly and fortnightly servicing packages for the bins.

There is usually no minimum contract for sanitary bins, no installation costs, and the equipment is offered on a free-loan basis. However, this isn't the case with all washroom services, so shopping around often provides the best deal on all the washroom services your business needs.

If you are already enjoying a commercial cleaning service from a cleaning company, it is worth asking whether washroom services can be added to your package. This will often save the business money rather than using separate companies. In most cases, washroom services can be tailored to suit all of the business requirements and then be added to your cleaning package. If the cleaning company you currently use doesn't offer washroom services, custom packages should still be available to you from other companies.
Should My Business Switch Clean Companies?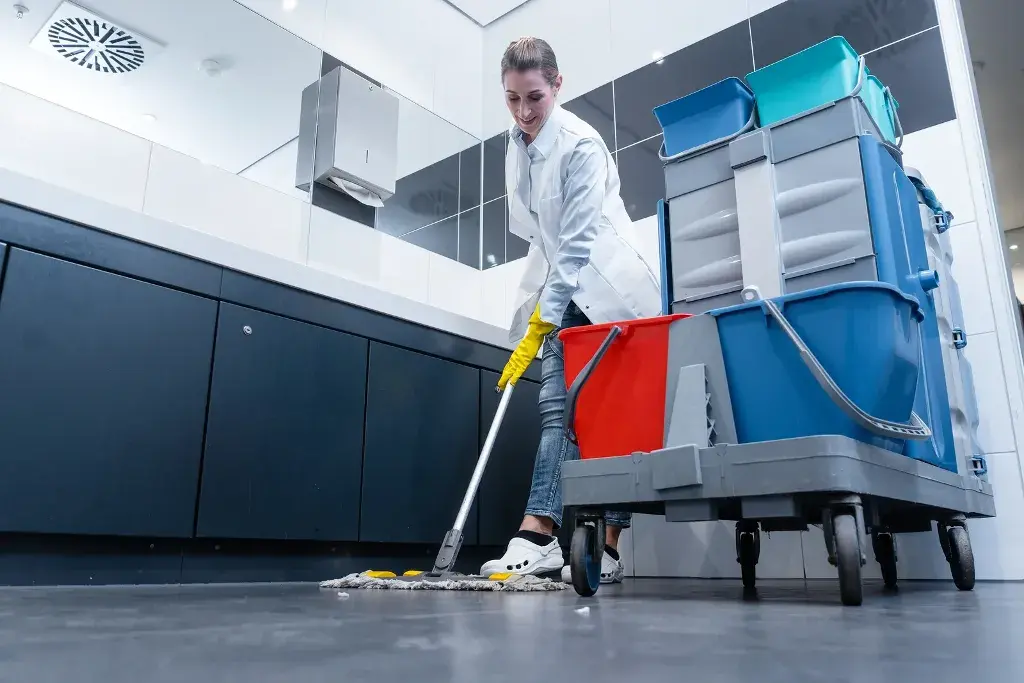 Source: stathakis.com
You may find that locating a local cleaning company in your local area that provides both cleaning services and washroom services can work out cheaper for your business in the long run. So, when looking for washroom services, it is a good idea to ask about a company's cleaning services too, and whether they will be willing to give you a better deal on the washroom services if you switch to using their cleaning services too.
Also Read: Unique Restaurant Bathroom Ideas to Look For
Can a Business Use Your Washroom Services Without Being a Cleaning Customer?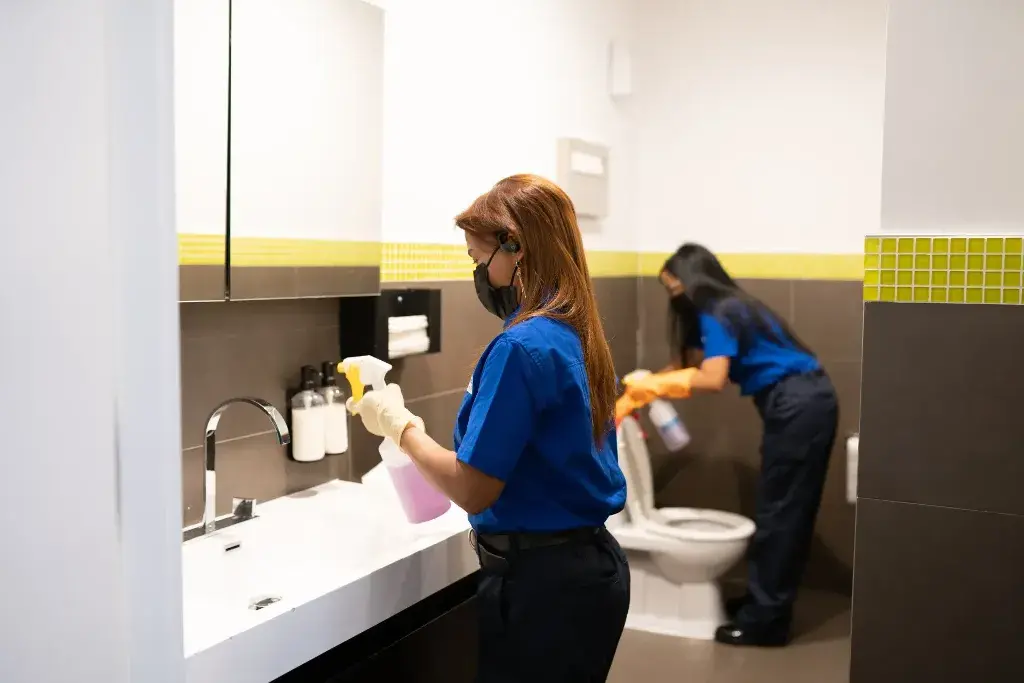 Source: cdn-website.com
If the cleaning company cleaning your business isn't currently offering washroom services, this isn't a problem. There are plenty of companies offering washroom services as a completely separate package.

More often than not, these washroom services can be completely customized to suit your business's needs. And regular maintenance and disposal should be included in the package. When you enquire about washroom services, though, it is worth asking them to create a plan for you. It is unlikely that you'll require every service from a washroom servicing company, and if you don't create a plan, they may still be charging you for services your business doesn't need.

As we said above, though, commonly, it works out a bit cheaper to pool your cleaning and washroom services together in one package. Of course, if your company is completely happy with the cleaning service it is getting, and the cleaning company doesn't offer washroom services, you will need to look elsewhere.

We hope this look at washroom services for your business has been helpful. Just remember, shopping for washroom services is always the best way to get a good deal. If the cleaning company your business currently uses has washroom services available, this can often work out cheaper than sourcing them from another company and creating a package deal for only the washroom services your business needs and nothing else, ensuring you are getting the best deal possible.