What's the most important part of a plumbing system?
The pipes, of course! Any plumbing system to work effectively requires efficient placement and working of pipelines. Without question, you need functional pipelines to have a functional home.
However, you can't rely 100% on your Plumber in Hoppers Crossing to ensure a functional pipe system. It would be best if you shared some of the responsibility of taking care of your pipelines.
We understand you may have more important things to tend to, but this is also important. Ignoring the state of your pipes can cause severe plumbing problems, including flooded homes.
To help you, we got onto the task of curating this guide on common pipe problems. Read this until the end, and you will be well-informed about the pipe problems you may encounter.
1. Obstructed Pipes
Source: staticflickr.com
Pipelines supply potable water to your home and take the wastewater away. In this process, foreign materials like hair and dirt also enter the pipelines. This debris may or may not pass through the system. They can get stuck somewhere in the middle and create obstructions.
With time, these small obstructions turn into massive clogs. You can try drain cleaning tools like a plunger or a drain snake to clear the clog. If it doesn't help, you may have to call a blocked drain expert Plumber.
Though, as a prevention, you may consider installing drain filters for all your sinks and tubs, which block the unwanted waste from entering the pipelines. This is an inexpensive way to deal with the problem even before it arises.
2. Backed-Up Garbage Disposal
Source: bobvila.com
Many people treat garbage disposals like dust bins. This kind of treatment can lead to the backed-up garbage disposal.
Instead of dumping the garbage at once, feed it into the disposal slowly while running the cold water. It would help if you also kept an eye on what waste goes into it. For example, grease and eggshells do not belong in the garbage disposal. They should go to the compost bin.
3. Frozen Pipes
Source: insulationexpress.co.uk
Pipes freezing over is extremely common in cold places. Once frozen over, they can burst and cause severe inconvenience.
Therefore, make it a point to insulate your pipes before the cold weather sets in. An unexpected cold snap could be detrimental to the pipelines.
If it gets bleak, you can also ensure to keep the cabinet doors open to let the warm air circulate the pipelines. Let a faucet drip and see that the temperature in your home does not fall below 55°F.
To ensure you are all set for the winter, you can also call your Plumber for a maintenance check and do the needed. Ask the help of a commercial plumber if it is for your workplace.
4. Burst Irrigation System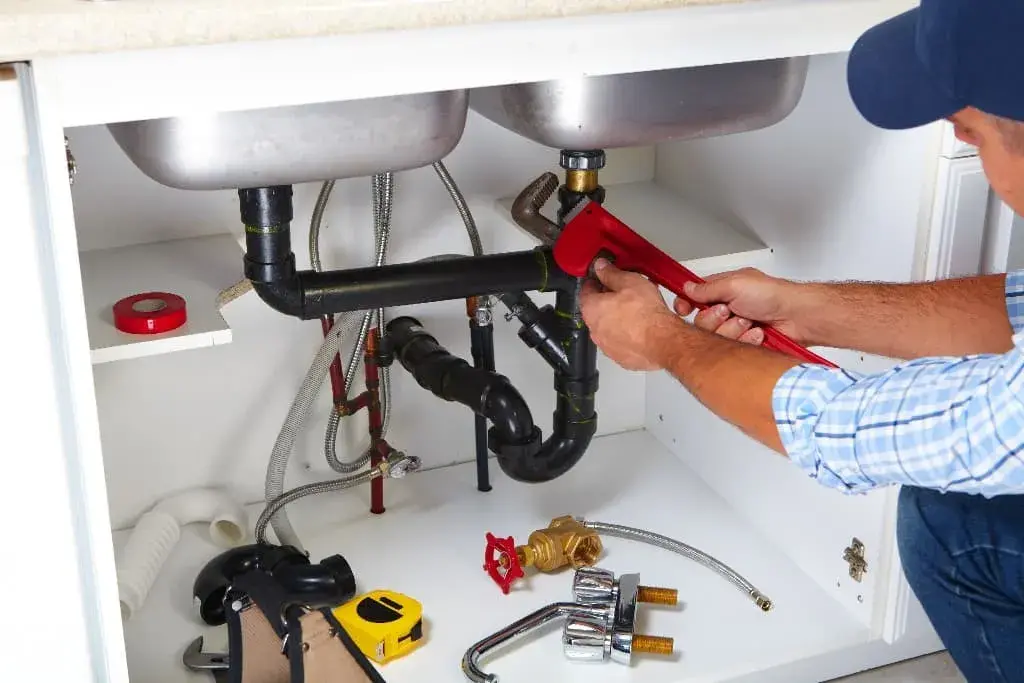 Source: homee.com
Sometimes, your pipes may also get affected by external sources, such as lawn sprinkler systems (also known as irrigation systems).
Naturally, these systems are not used in the winter. If so, it is important to clear the residual water from the lines before turning off the system. If the water is not cleared, it can freeze in the pipe and burst. This leaves you with astronomical repair expenses and water bills.
Sometimes, the water from the leaked pipe can enter your house's foundation and freeze there, which can cause cracks and lead to more problems.
Thus take care of turning off the irrigation system in the right way!
5. Leaking Pipes
Source: app-sources.com
The next issue is a leak in the pipe.
It is a common problem experienced by most homes at some point. If there happens to be a leak in your pipelines, you have to call a professional plumber without a choice. DIY can't fix it.
A leak or not, it is best to have your Plumber inspect your home every year. This is a way to detect and fix troubles even before they happen.
Another excellent leak prevention method is to install a water leak sensor in areas that are out of sight. You will be alerted of a leak as soon as it happens, so the damage is minimal. It's the best course of action if you don't want the burden of checking (or getting it checked) your pipes regularly.
6. Backed Up Sewer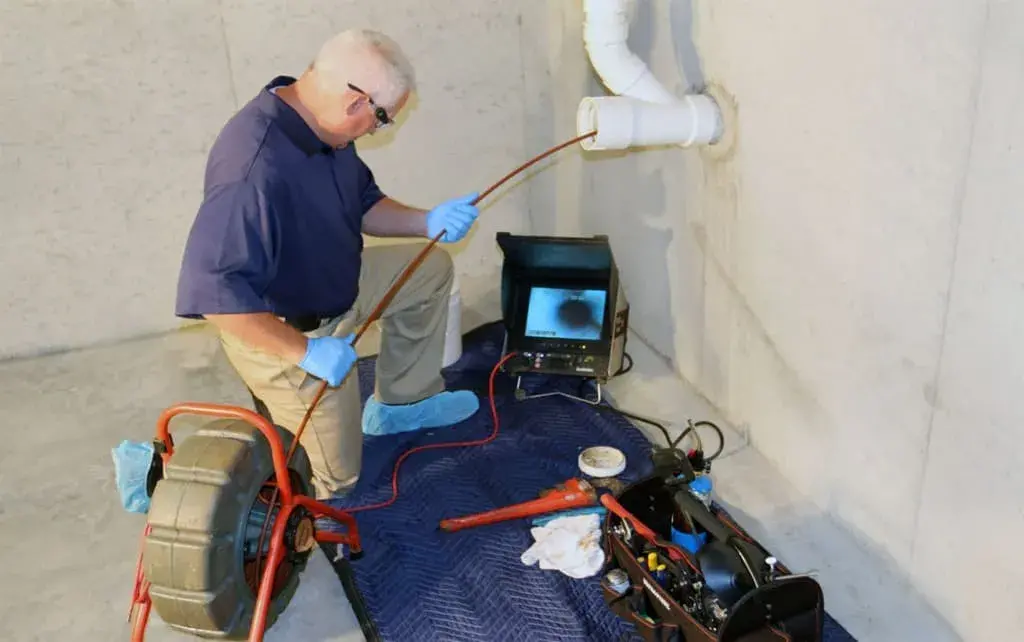 Source: plumbingtroopers.com
Saved the worst for the last!
Backed-up sewer is a messy plumbing problem. However, there is a preventative measure to avoid this issue.
If your home has a septic system, drain it regularly. How often depends on various factors, such as the size of the tank, the number of people living in the house, etc. Take your Plumber's advice on scheduling the maintenance if you are confused.
Conclusion
These are the common problems you may or may not encounter with your pipelines. But it is better to be ready!
All these issues may sound intimidating, but with proper care and preventive maintenance, these are just passing clouds.
The most common ones you will surely experience are blocked drains, backed-up garbage disposal, and leaked pipes. So watch out for them!
It is easier to deal with each of these issues with the right professional help by your side. NLK plumbing in Hoppers Crossing is the name you hear concerning plumbing—due to decades of experience. You can scope out its services and see if they fit your requirements.
Our final suggestion is to have a scheduled plumbing inspection. It saves you the trouble of solving unexpected issues at a moment's notice.
We hope our guide helps you understand your pipelines better. Happy plumbing!