What Is a Custom Built Home and Why Should You Get One for Yourself
Your house is more than just a building but a home. Having a home is always everyone's dream and joy, especially after a long stressful day from work or during a vacation, knowing you can have your family and friends over at "your place" enjoying hobbies.  When you decide to build a custom home, you're probably making a home you have hoped to grow your family and maybe even retire in.  Each day brings a fresh beginning and a new possibility for creating memories with your loved ones.
Custom Built Homes are perfect for buyers who want to build a dream home or house. The most understood housing segment where the complete floor plan fits your desire, taste, style, and personality. However cool it might sounds, having a home also carries its hardships in terms of maintenance and attention from the ground up as it not all about roofs, doors, and walls but creating a place where memories live and flourish. Make up your mind about the type of home you want to build is the most significant decision you will ever make.
Just as the name suggests, the act of building a custom home is less scripted because there are vast choices and menus for an individual to choose from what they think fits their taste.
If you are having a plan of having a custom-built home, you need put into consideration the following key benefits to help you build a perfect home for yourself and your loved ones:-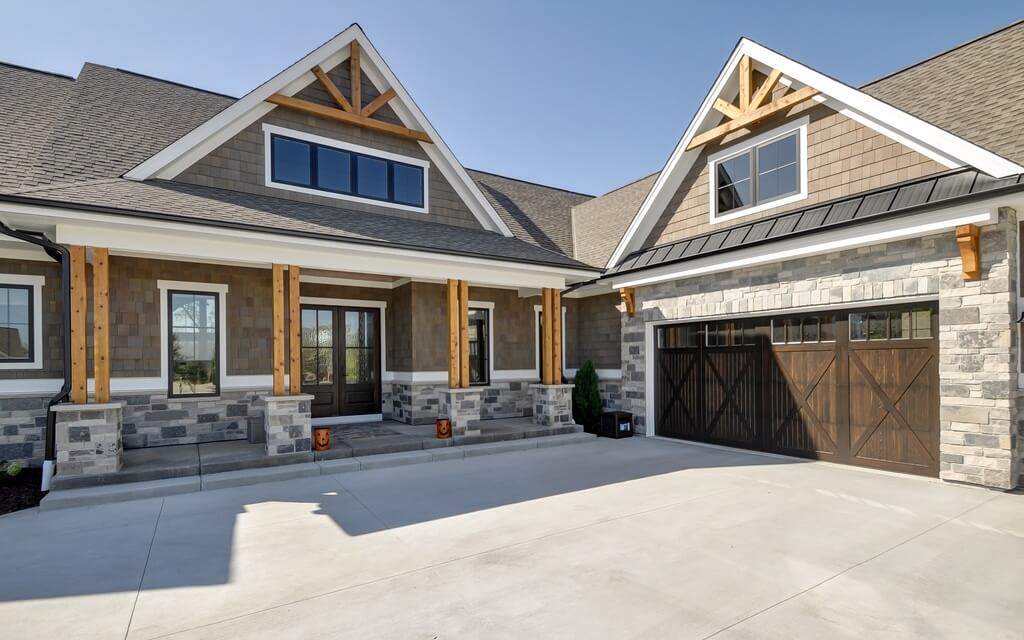 Source: redleafwi.com
Lot Choice And Privacy – you can build a home on the land that you own or land that you have acquired, whether you want to be part of a community with other families or have your life privately. You can decide to build where you are comfortable and with all the features you need. There will not be any other person questioning your decisions as this is a free choice for the homeowner.
Customized Your Floor Plan – You can provide a floor plan or commission a set of floor plans drawn from scratch, entirely designed around you, and even make adjustments; these include Sunroom, reading room, breakfast nook, and man cave. With everything of your interest compared with working with pre-existing floor plans, which might limit you to some extent.
High Level Of Self-Satisfaction – You can work with an architect and builder or Building Company of your choosing, as long as you're comfortable with their processes and policies. For instance, if you want to make changes as the work is still underway, the builder policy should be favoring you and enabling you to have the adjustments. Materials you wish to use are all from your taste and come from your chosen dealer, and friendly to your pocket.
You're In Control – You will have full control over every detail that contributes more to the process from the ground to the endpoint, enabling you to make as many decisions and necessary adjustments as possible to achieve your desire.
Pocket Friendly – you can pick any product or material depending on your budget. Being the price of materials and unique features do vary with individuals, a custom home builder's account is always in consideration from time go to the finish. 
Unique Finishes – During the planning and design phase, the customs building makes it easy to integrate unique features into the house. By doing a custom build, you are free to design your living room around furniture of your interest with any material as options are endless.
As incredible as building a custom home may sound over the years, custom-built homes still have come to some with all the benefits. 
Custom Appliances – for energy-efficient appliances, you can also find your own to customize your home further. Many people despise lugging a vacuum cleaner from room to room. With a central vacuum system, that will no longer be a concern.
If you hate doing laundry, you can purchase faster washing and drying machines. You will be amazed by what you can find to make your home precisely for you. misinformation related to custom-built homes and some may include:-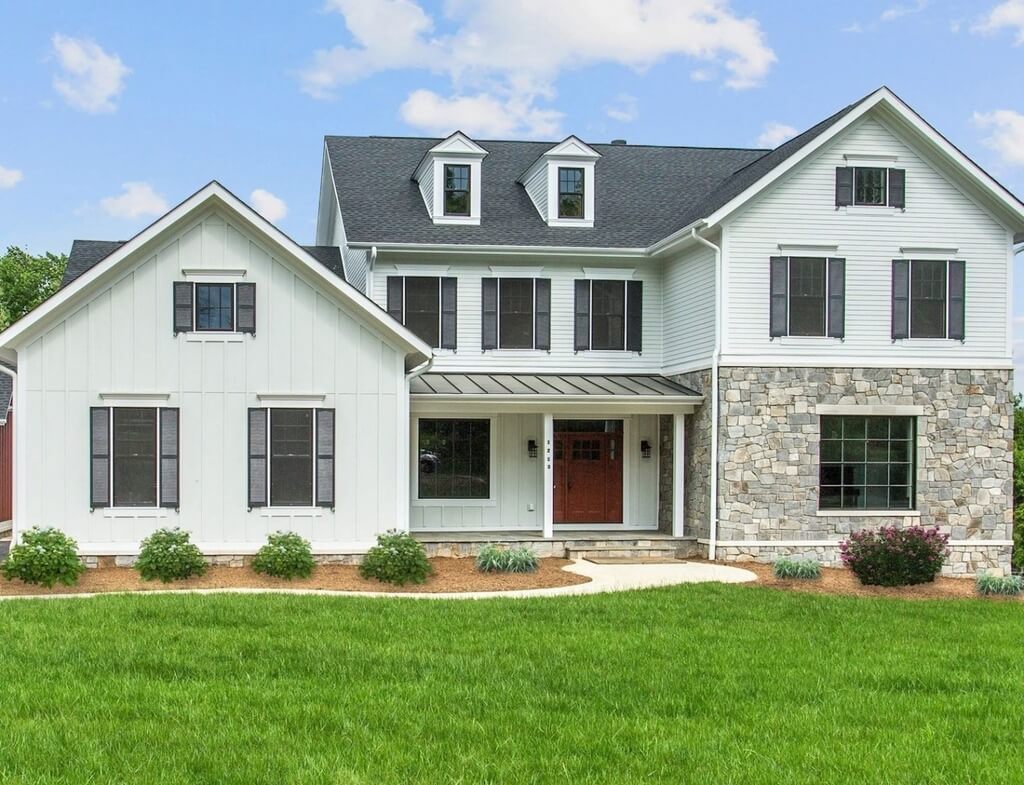 Source: paradigmbuildinggroup.com
1. Only For Wealthy People
Custom home budget depends on Size, Style, and details involved. Building a custom home means you are free and will make choices and decisions about everything being used and done. i.e., materials and how big the house will be, any other modification you will be interested in, and even the right floor plan that matches your budget.
2. Custom Homes Take Longer
Building a custom home doesn't necessarily take longer. The period in building a custom home depends on the owner since you have more choices to make. So the faster the homeowner makes selections and decisions, the faster the process will go.
3. I Need To Have Knowledge And Skills In Design And Architecture
You do not have to know design or architecture to buy or build a custom home builder's do that word, all you have to do is help make designs and provide the necessity to the builders, and the house will be up within no time.
4. New Homes Are Expensive Than Pre-Owned Homes
The name new home makes people fair to acquire a custom-built home, not knowing this is the type that will fit and adjust with their budget and lifestyle compared with pre-owned homes that will operate under the former's specifications.
It's essential to understand your options. Custom built homes are the last home that you should work on having and developing; remember, "There is no place like home."