Creative Tables and Seating Ideas That Make the Most Out of a Small Dining Space
If your house lacks a dedicated dining room or space, you must think outside the box and see how you can create a dining setting. Luckily, there are many creative dining tables and seating ideas you can use. From tiny apartments in the city to tight suburban layouts, there is always a way for you to maximize your small dining space.
Prop a High Dining Table Against a Wall or Partition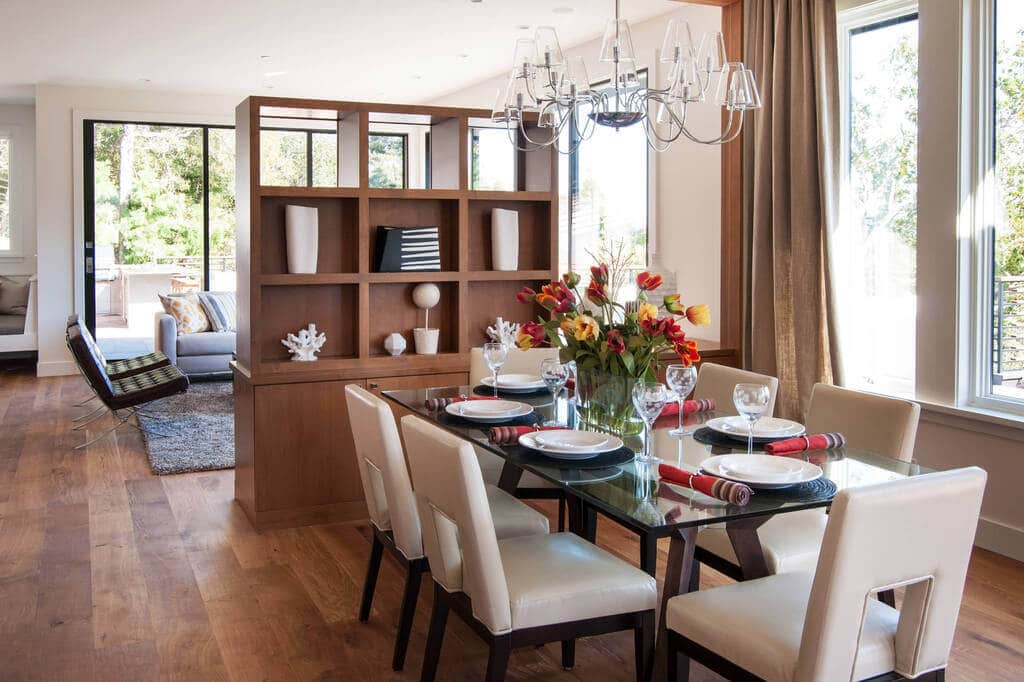 Source: hzcdn.com
If you have an open-plan space where finding a dedicated dining area seems to be impossible, here is an idea for you. You can look for a small high dining table, probably for two, and prop it against a wall outside the kitchen. Then complete it with tall stools or dining chairs that can slide below the table when not in use. You can add some art pieces on the wall for aesthetics.
Get an Extended Dining Table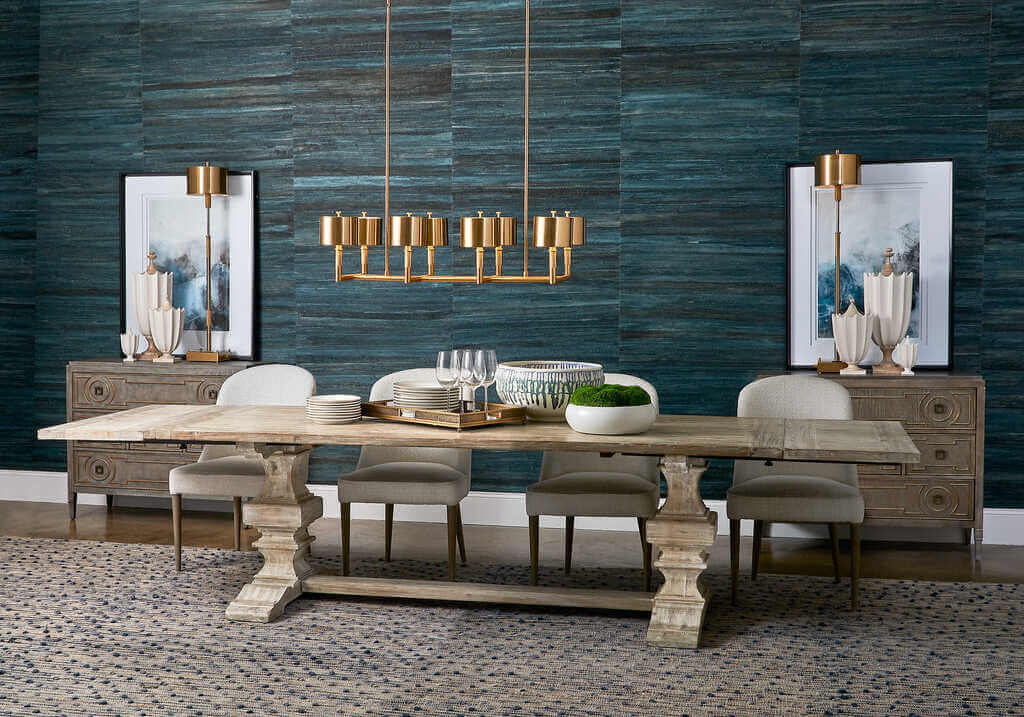 Source: azureedge.net
An extendable dining table is an excellent solution for transforming configurations in tiny spaces. The table comes with sliding panels that can extend out to provide additional seating whenever you have extra guests. You can fold it back to bare minimum usage during normal days.
Use a Drop Leaf Table
A drop-leaf table is another version of an extended dining table. It comes with wings or leaves that fall on the sides. When you need extra dining space, you simply have to prop up the leaves.
Reduce a Few Corners
If you have a small dining space and still want to accommodate many family members, it is possible when you cut out a few corners on a dining table. The dining table rests against a wall while its outer corners are replaced by a rounded curve to accommodate more chairs easily. The fluid shape can double as a dining area or a coffee table and is ideal for small dining spaces.
Use Your Kitchen Island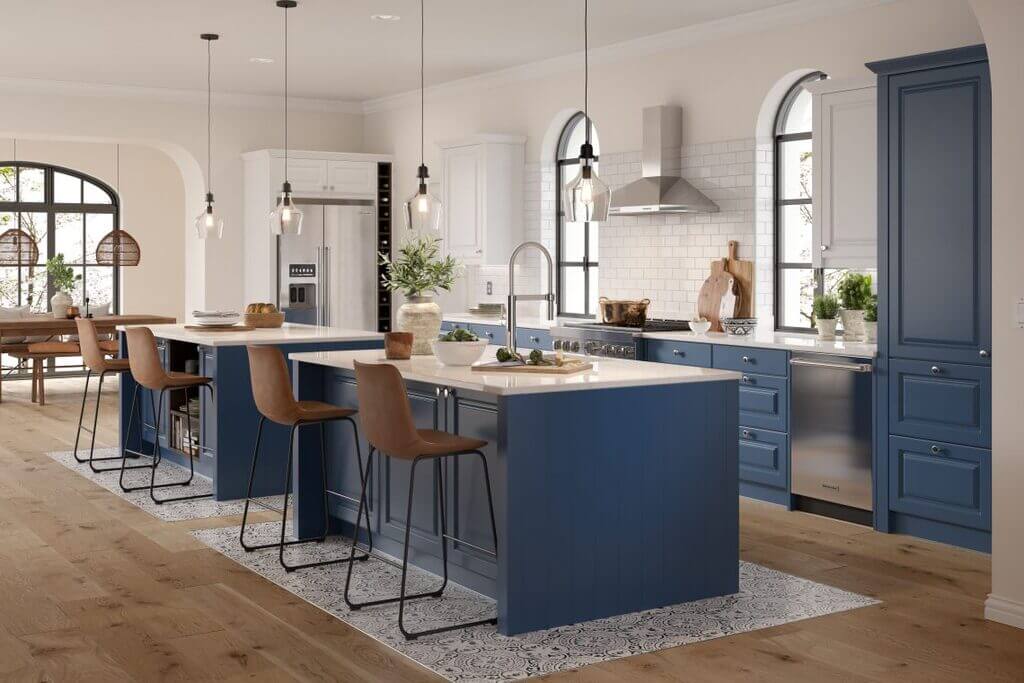 Source: wrenkitchens.com
This idea works best for kitchens with a kitchen island. You can host dinners on your kitchen island by adding high seats on one side.
Many homeowners use the kitchen island as the breakfast table, but it can come in handy for dining and hosting guests. Utilize bar stools for easy navigation, and when you have guests around, ensure your kitchen is ready and neat.
Bench the Corners
Another dining seating idea is to find a corner space to set up your dining table and then install an L-corner bench around the dining table. Then place chairs on the other side. Benches utilize less space than dining chairs and can accommodate more people. Also, you can have the benches built with drawers for extra storage space.
Also Read: Out Of The Box Dining Room Wall Decor Ideas
Come Up with a Dining Booth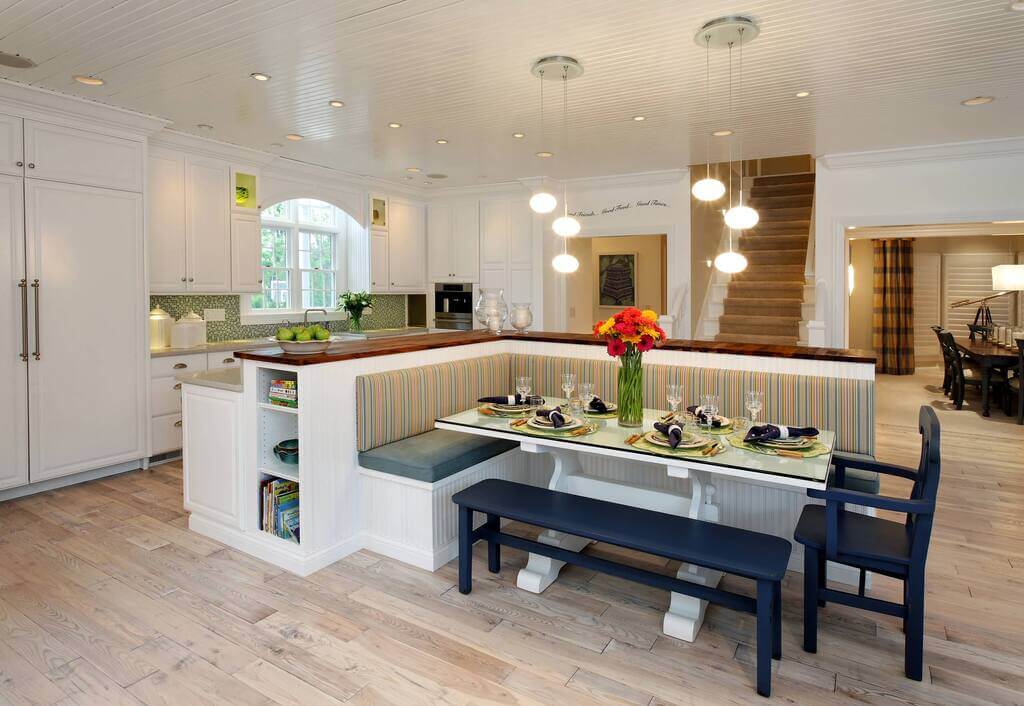 Source: hzcdn.com
If you have a small corner space, you can create a dining booth for two or three people. Find a comfy bench, prop it against the corner wall, and add a small round or oval dining table to create a dining booth. A round table enables easy traffic around the bench. Then incorporate wall art to boost the aesthetics.
The Final Words
Integrate elements like wall art, an elegant chandelier, mirror, and an elegant rug to compliment the dining decor. That makes the area look comfy and graceful.