When we talk about the bedroom essentials, there are few things that you need to consider as a necessity like a bed, furniture, headboard, dressing table, proper storage, curtains, etc. Of which Headboard is the most prominent one. But have you ever wondered what the purpose of the headboard is?
Maybe not.
Nothing new! Most of us don't know why are they necessary and what is the idea behind having them. We will be honest with you and let you know about the purpose. Its fundamental aim is to support bed, but apart from that, it protects your wall from getting abrased. And if we seek practical reason then, it gives a luxurious look to your bedroom.
Apart from the above two objectives, there is nothing a headboard can do. But if you go through the price of headboards, then you will realize one thing that they are Costly. And when it enhances the look of your bedroom don't you think DIY headboards are the best option. They will be cheap (in costing) as well as according to your preference. There are many DIY Headboard Ideas that you will see on the internet.
Here we have gathered some of the Headboard Ideas that is super easy to create and will add a personal touch to your bedroom. Information:- Most of the ideas mentioned below are of Cheap DIY Headboard that will give your room a vibrant look.
DIY a Headboard:-
With Wood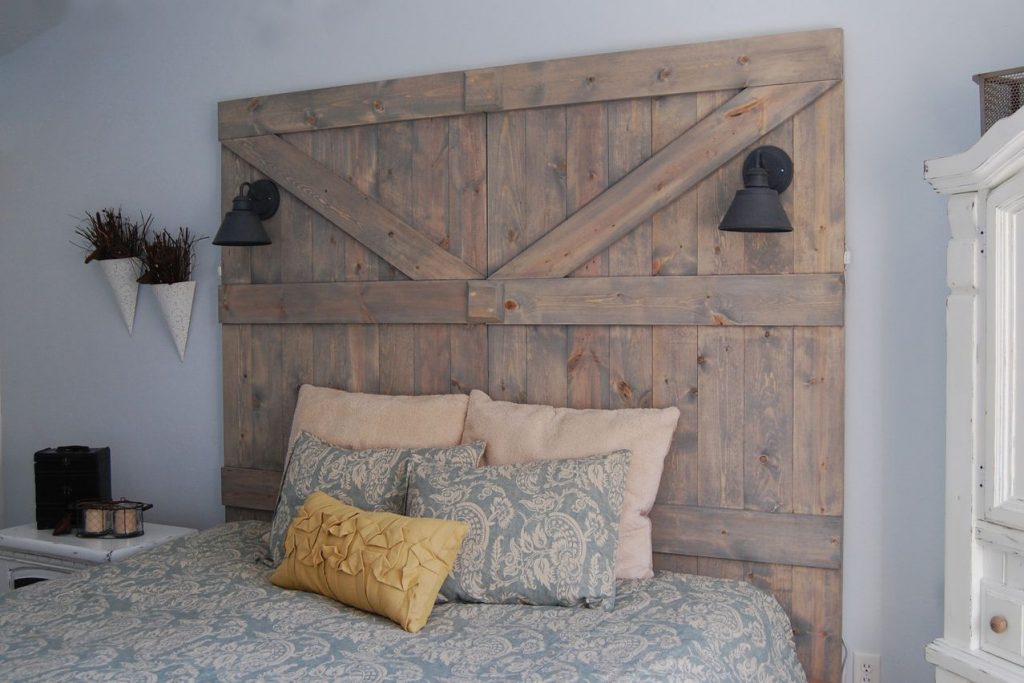 Have any leftover wood from the farm? Use it in making a headboard. Attach two-three bars of wood behind the bed, and the headboard is ready. As simple as that!
To make it look more attractive, you can paint them or add shelves to it. You can even decorate it with fairy lights or show off your sketching skills on the wood.
With Books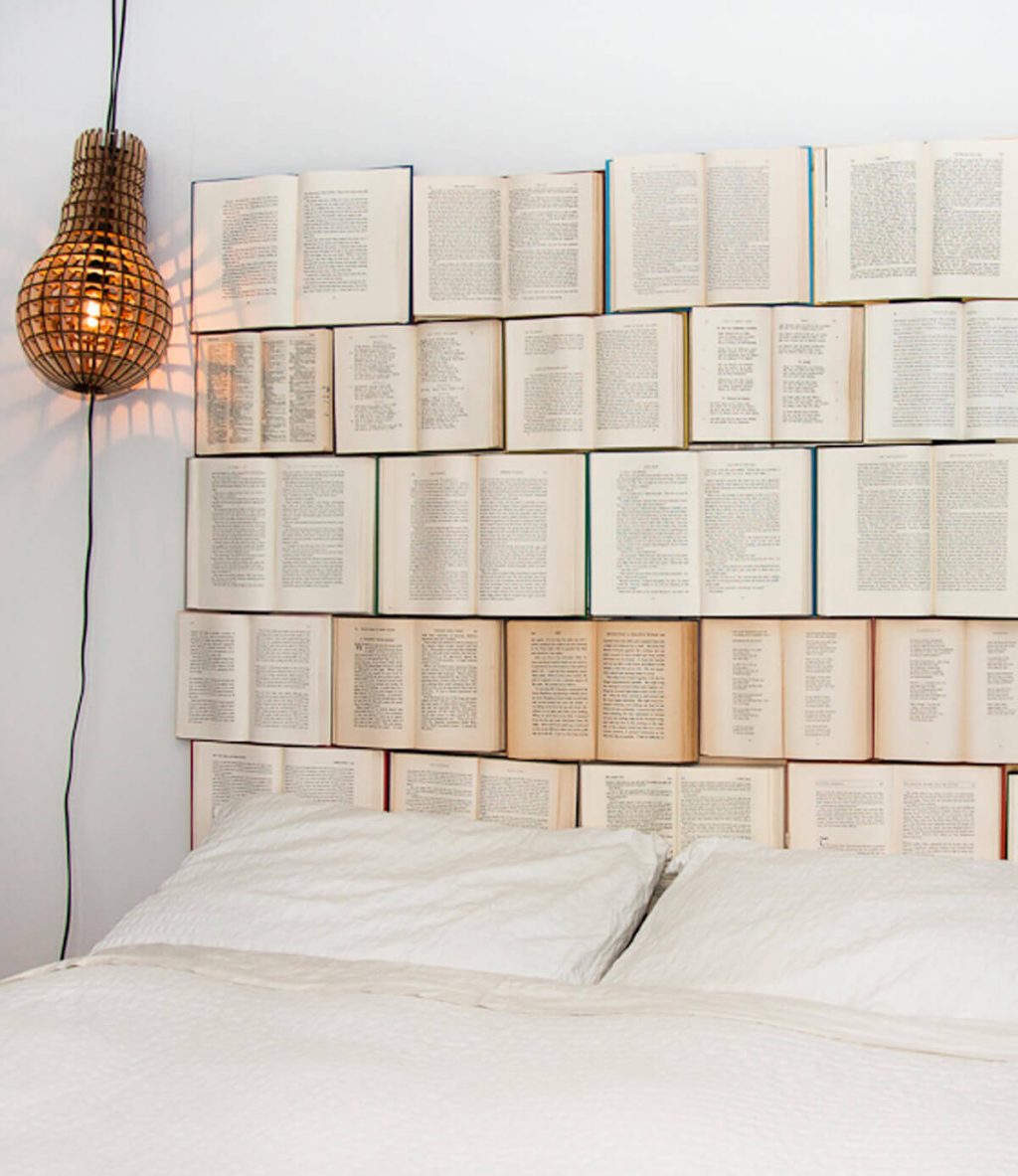 Are you an avid book reader? If yes, then you will be having many books down your cupboard. Don't stuff it there, showcase your collection of books by displaying it as a headboard. The benefit is yours only, how? You can read any book at any time without getting up from the bed. And you will have extra storage available for your new books. Apart from this, it does look attractive and welcoming as the fragrance of books is always satisfying.
With Furniture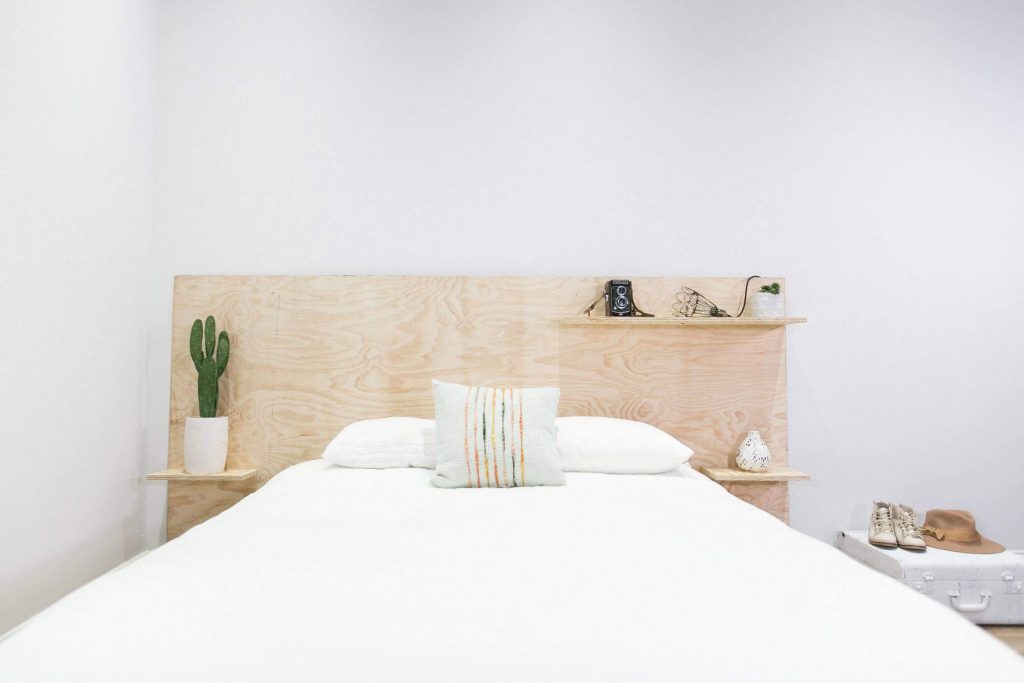 Who doesn't have old furniture at home! Don't worry if you have at home; you can get old furniture parts from any scrap store. Reuse it in creating a headboard. You can get doors from scrap furniture and use it as a headboard to give a new look painting. It is the best option.
If you don't want to use old furniture and want to buy furniture anyway, go for the storage furniture and place it behind the bed.
Using Upholstery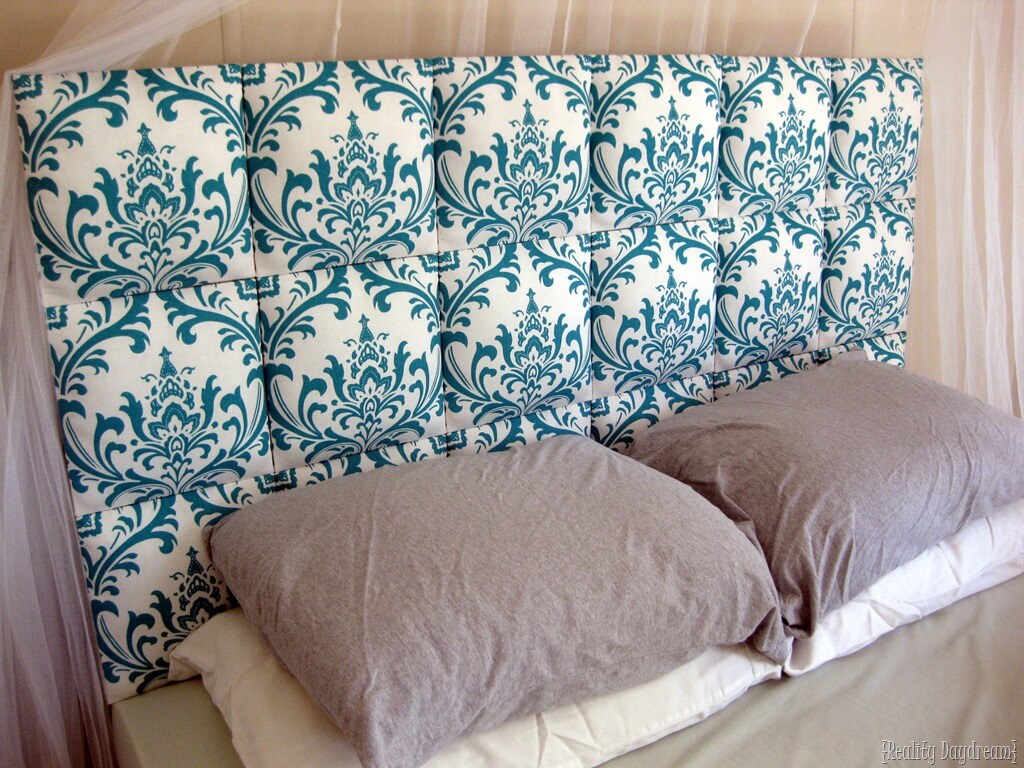 Get an upholstery fabric or use the one you already have in your wardrobe. You can do no-sew DIY for the headboard with upholstery by sticking it on plywood and decorating it with buttons or nail heads if you want. This is the most straightforward project you can do within a day or two.
Using Photo Frames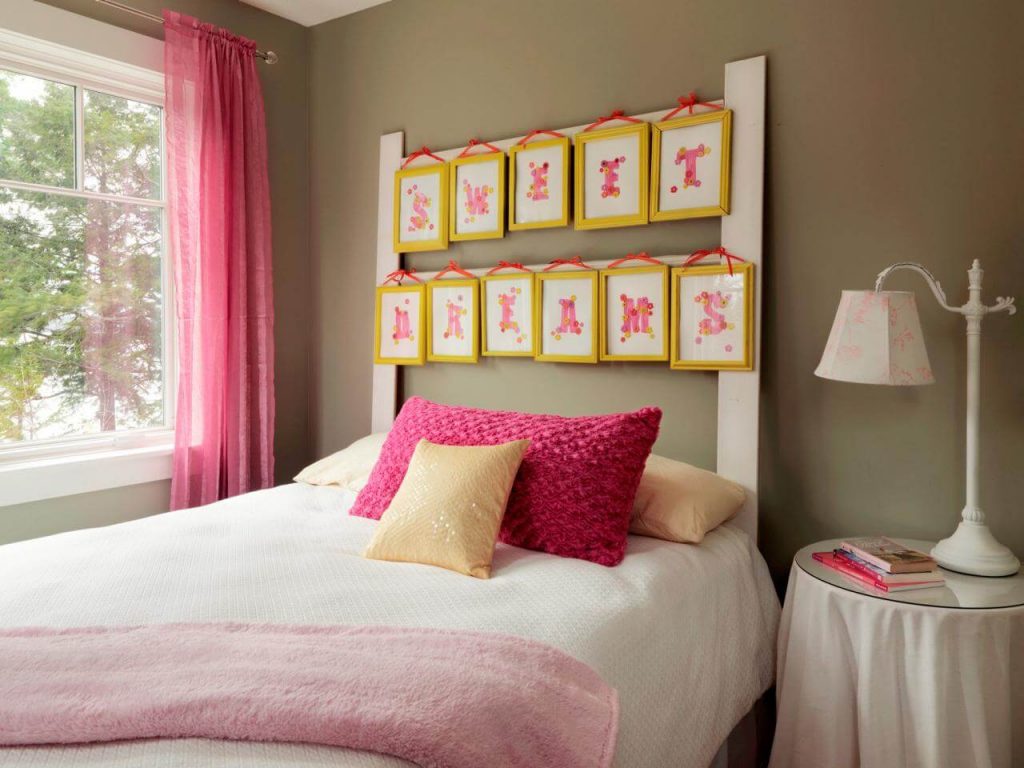 Use the empty photo frames to create a magical headboard. You can either put photos of family and friends or just a designed paper. But make sure the intended article is of contrasting coloring and pattern so that it doesn't get mixed up. You can also stick the wallpaper and then attach the photo frame on to it. Fairy lights can go here too!
Color Your Wall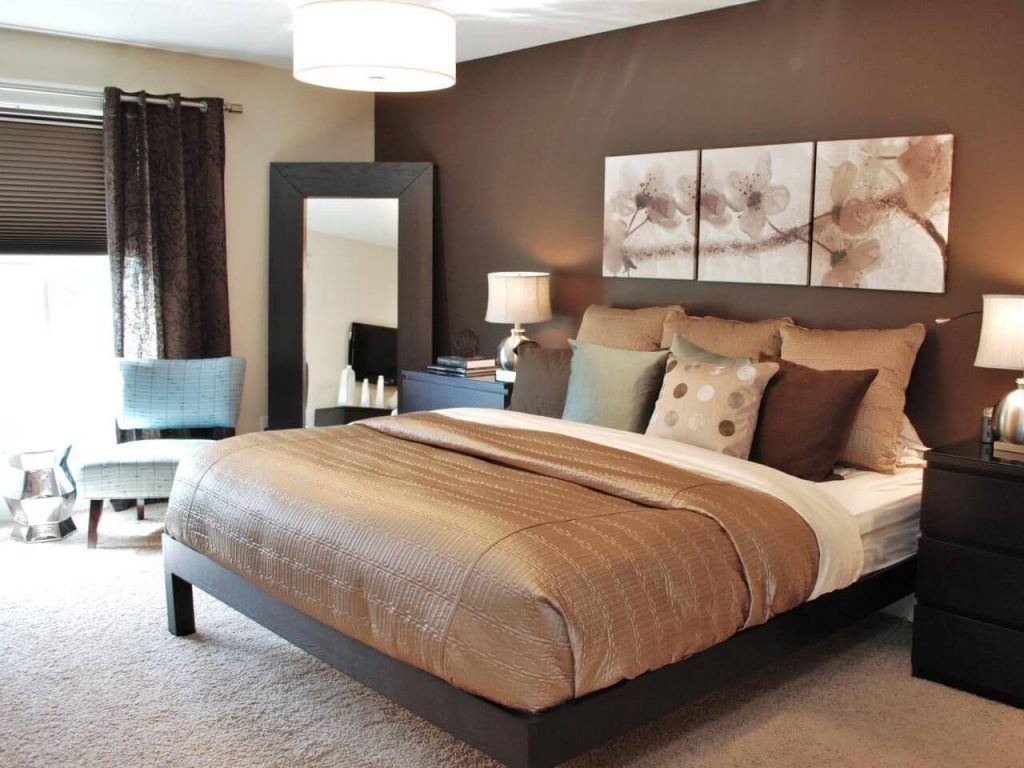 If you know sketching and painting things, then utilize your skill here and make wall your canvas. Paint it with whatever you like. Create a background with color behind your bed, where the headboard is suited.
Once the background is ready, let your hands flow and let the heart paint the wall.
Get Creative with Fabrics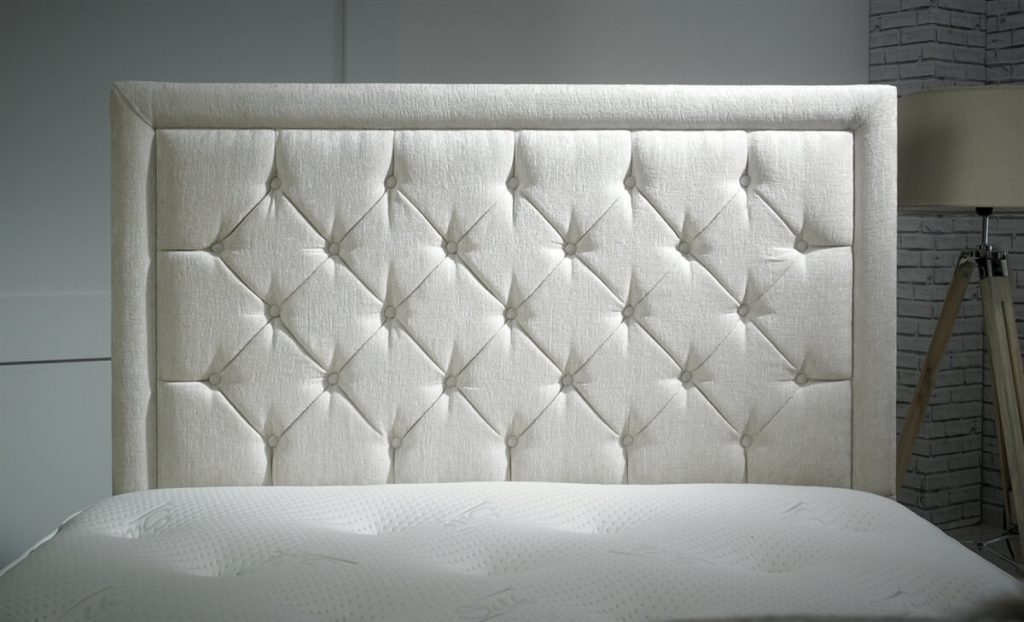 Fabrics aren't used only for designing an outfit. Interior decor can also be formed with the piece of clothing and a bit of your creative mind. Embroidery on fabric or macrame style, both will go as a headboard idea. You can even create dream catchers and place it behind your bed. Or simply throw a rug on the rod.
Bonus Storage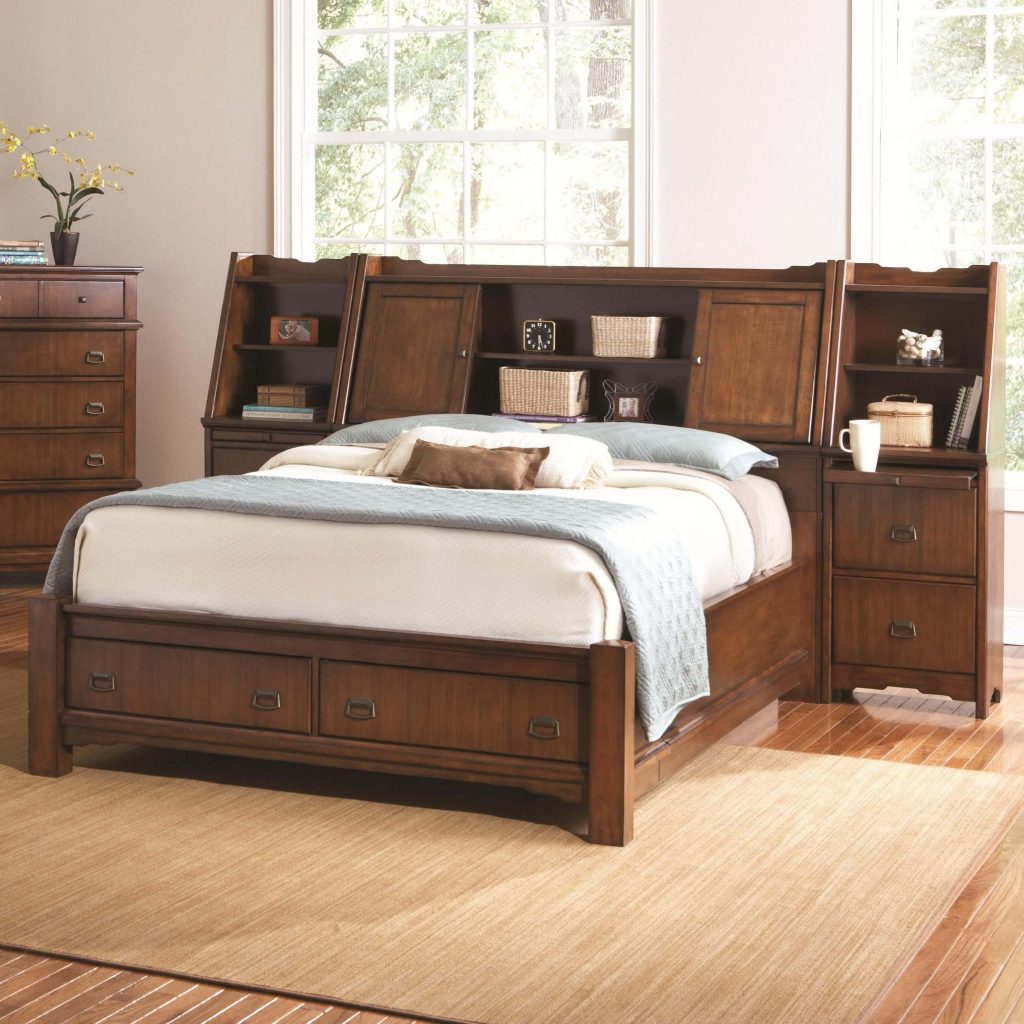 Create a headboard with storage options available, it may cost you a little higher, but it will also solve the storage issues of the room. Get a wood, or wood cuttings depending on the measurements of shelves you want. Then, assemble it and don't forget to keep a vaulted space for the bed-head. To make it look more attractive, color the area and stick some photos. It will also provide you with a picturesque background for your Instagram feed.
Pillow Headboard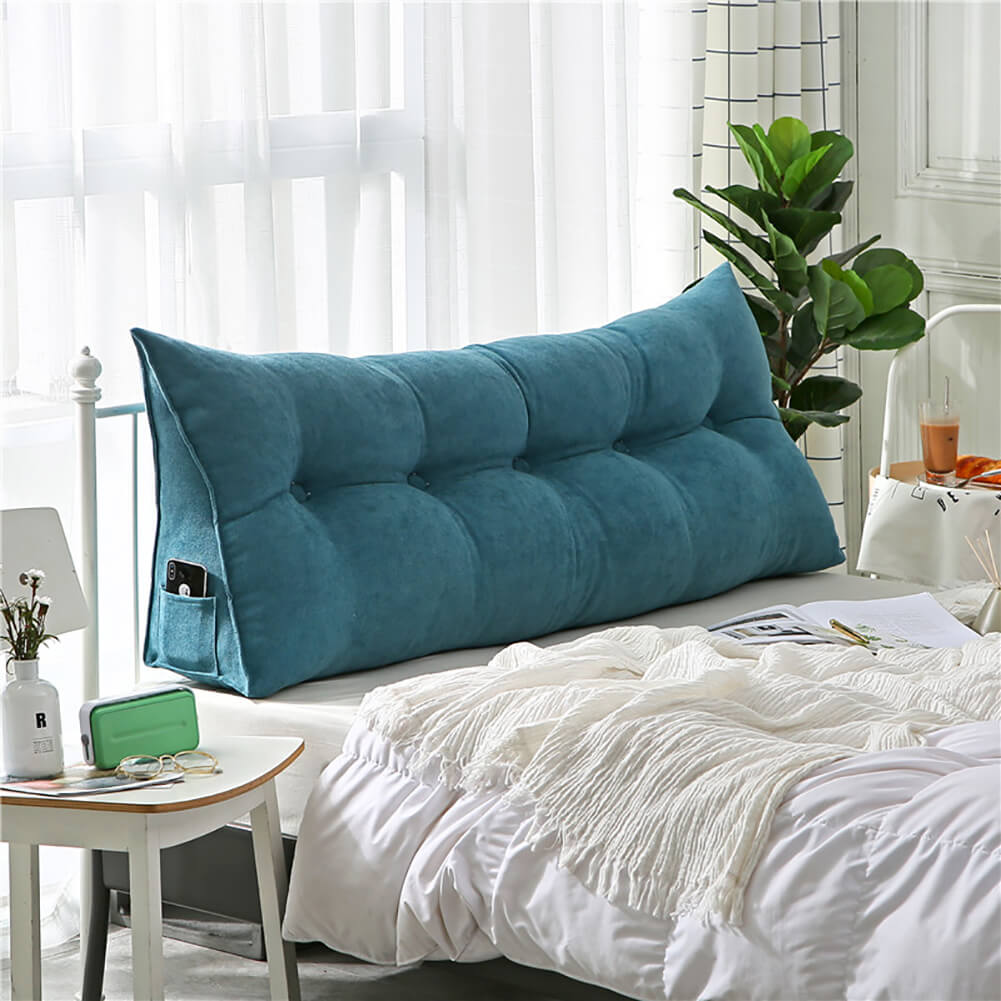 A cozy headboard for your room will let you have a backrest while working and a comfortable feel while having a movie time. Get straps of leather or any fabric that can hold the pillow. Wrap it around the pillow and secure it on the wall with a screw.
Don't want to do much work? Pile up or arrange pillows in a way that reflects the structure of the headboard and tada! You have a Headboard that too free of cost (except the price of pillows).
Try out these creative ways for Bedroom Makeover.
Discover More: