So the calendar has just ticked over and we've entered a new decade. A fresh start for everyone – including the flooring industry.
It goes without saying that we'll retain some of the timeless classics due to their ageless appeal and beautiful appearances, but as we move forward into the new year, we can expect a shakeup as some exciting new flooring trends emerge.
In this article, we are going to give you the scoop on the direction in which trendy floors are headed this year.
1. Eco Floors
We no longer live in an age of unrestrained consumption where people purchase products off the shelf without any regard as to how it might affect the environment.
People have started to wise up, and now know that the credit card they swipe here in Australia can fell a tree halfway across the world.
Due to growing fears about how consumerism might affect the environment, shoppers have started looking for sustainable options and eco-friendly alternatives that have a lesser impact on the environment, and this is no exception for the flooring industry.
This is why we predict that bamboo flooring, a highly sustainable product that can be grown and harvested at stupendous speeds, and other eco-friendly alternatives are going to experience a surge in popularity.
 2. The Look of Real Timber Minus the Real Timber
Flooring enthusiasts, renovators, new homeowners and residential investors alike have been opting for timber lookalikes for a while now, and it looks like this is a trend that will continue to prevail into 2023.
High-quality laminates that create the illusion of real timber floors (minus the timber) and other timber lookalikes will continue to win fans across the world due to their reasonable prices and reduced impact on the environment.
Another reason these guys will continue to be a fan favourite is the ease with which they can be installed. Keep an eye out for a steady upward trend on hybrid timber floors.
3. Colours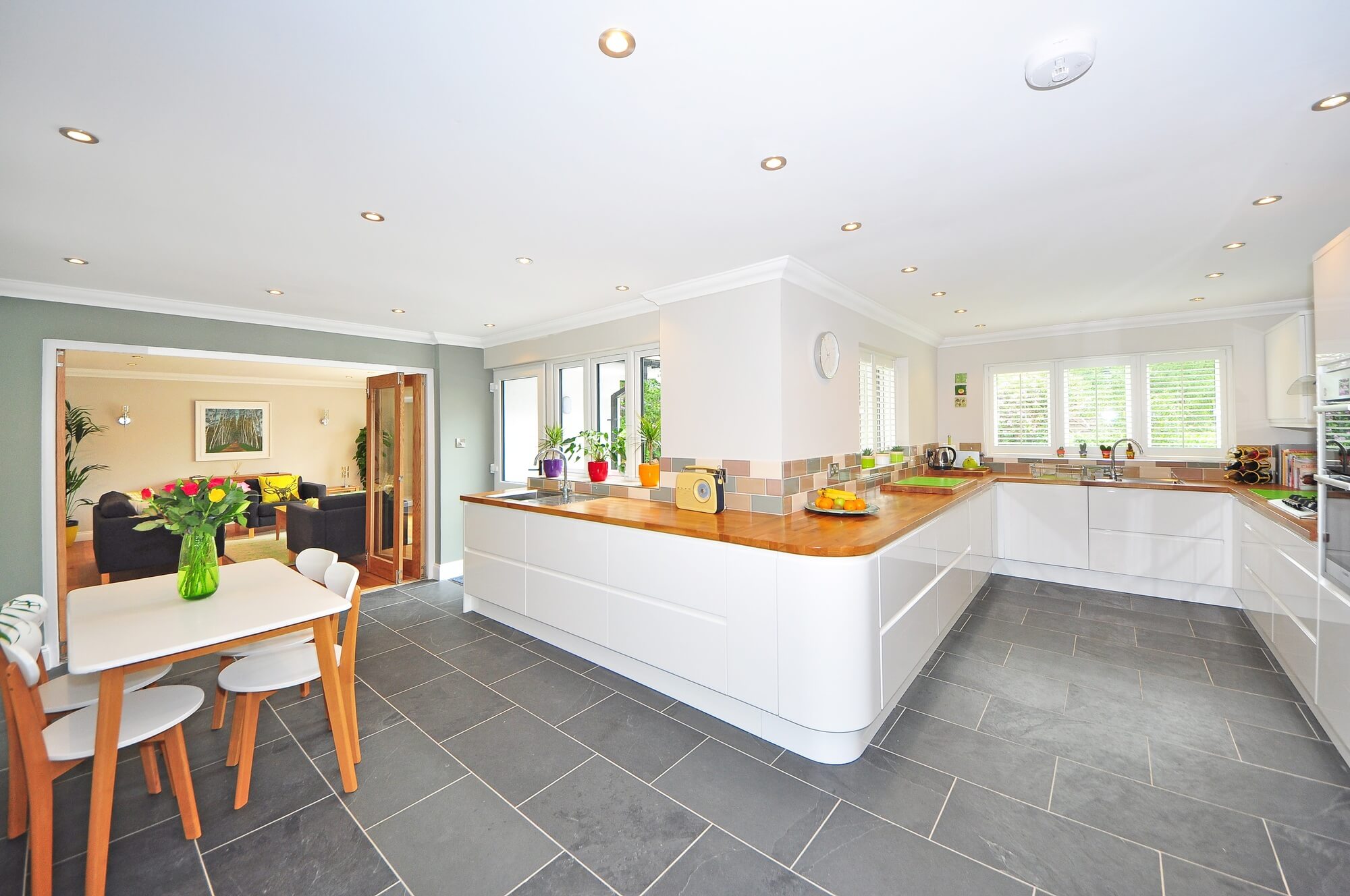 We've consulted our crystal ball and predicted that will be an extension of the previous decade, at least insofar as colours are concerned.
Cool, neutral tones such as greys and whites will stand tall as the tasteful colours of the early 2023s.
However, keep your eyes peeled for an upward trend in more natural colours such as honey and rich blondes, as these begin to experience an ascension across the flooring market.
4. Stone Look
You will continue to find natural stone featuring as a standout in the pages of flooring catalogues, despite the fact that is generally pricier than other flooring options.
However, in this year it's likely that you'll find people ditching the natural stone options, such as marble and granite, in favour of tile ranges that evoke the feeling of nature.
2023 want an uptown look at home without the cost required of genuine stone floors. These tile ranges complement pretty much every style and decor so it's no wonder that they're becoming increasingly popular.
5. Carpet
And finally, we come to yet another stayer who is again here for the long haul… carpet.
Carpet never seems to go out of fashion, not necessarily because of its looks, but because of the comfort, it offers for the foot.
Some of the most successful floors have long proven to be those that are friendly to the feet, which is why carpets will continue to win hearts throughout this year.
In terms of colour, carpets will also retain neutral tones. We expect that those on a light to dark greyscale will be very popular, with blue-grey carpets coming in at a close second.
Plush carpets with deep, beautifully soft fibres into which you can sink your feet will be on an upward trend as well – put your feelers (or your feet!) out for these too.
The Final Forecast
So, our final forecast is that some of the trends from 2019 will continue to spike and lead at the forefront of the flooring market, while other lesser-known options begin to join the race.
If you're looking at renovating, installing some new floors, or simply conducting some research for a fashionable floor plan, any of our above predictions are sure to make your home fit the trendy bill of the new decade.
If none of the above tickle your fancy or you're something of an old soul, don't forget that you can always opt for the timeless classics like hardwood and natural stones.
Good luck with selecting your new floors, and have yourself an auspicious New Year!
Read More:-