One of the most important things to consider if you plan on renovating your house is its floors. After all, flooring will cover a large part of your house, so it's important that you choose the right flooring.
If you are considering redoing your flaws, you need to find a flooring option that works for you. That's why we've put together the most popular flooring options for your home. Hopefully, this will help you make an informed decision.
Laminate Flooring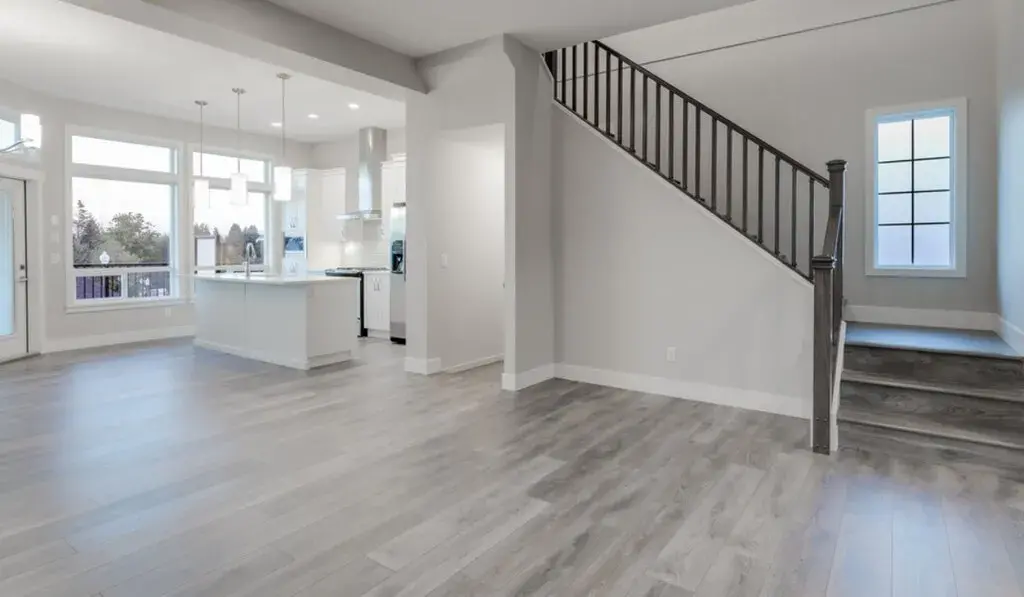 Source: housing.com
Nowadays, laminate flooring is one of the most popular flooring options out there, and it's easy to see why. Laminate flooring offers you the look of a classic hardwood floor – which we'll discuss a bit later – but at a fraction of the cost.
So, if you are looking for a flooring option that is aesthetic, affordable, and easy to clean, laminate flooring should be at the top of your list. Keep in mind, however, that laminate flooring can be tricky to install, so you should look at getting experts such as The Flooring Installers to assist you with the installation.
Tiles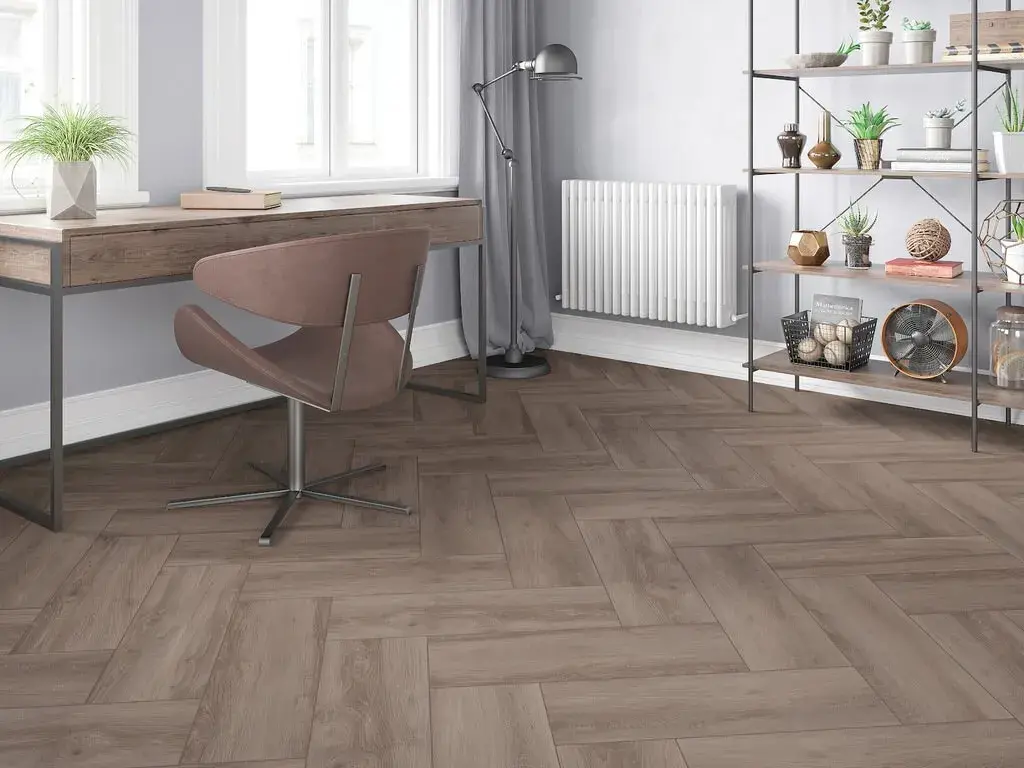 Source: googleusercontent.com
For a long time, tiles were a very popular option for flooring. And most people still have tiles in certain rooms such as their bathrooms and kitchens, even if they opt for another type of flooring in the rest of the house.
Like laminate and hardwood floors, tiles are easy to clean. One major bonus of choosing tiles for your flooring is that there are lots of options, which means that you will almost certainly be able to find tiles that match your style and your home's color scheme.
Getting the tiles laid down for flooring can be quite tricky though, so we'd recommend getting professionals to help with this.
Concrete Floors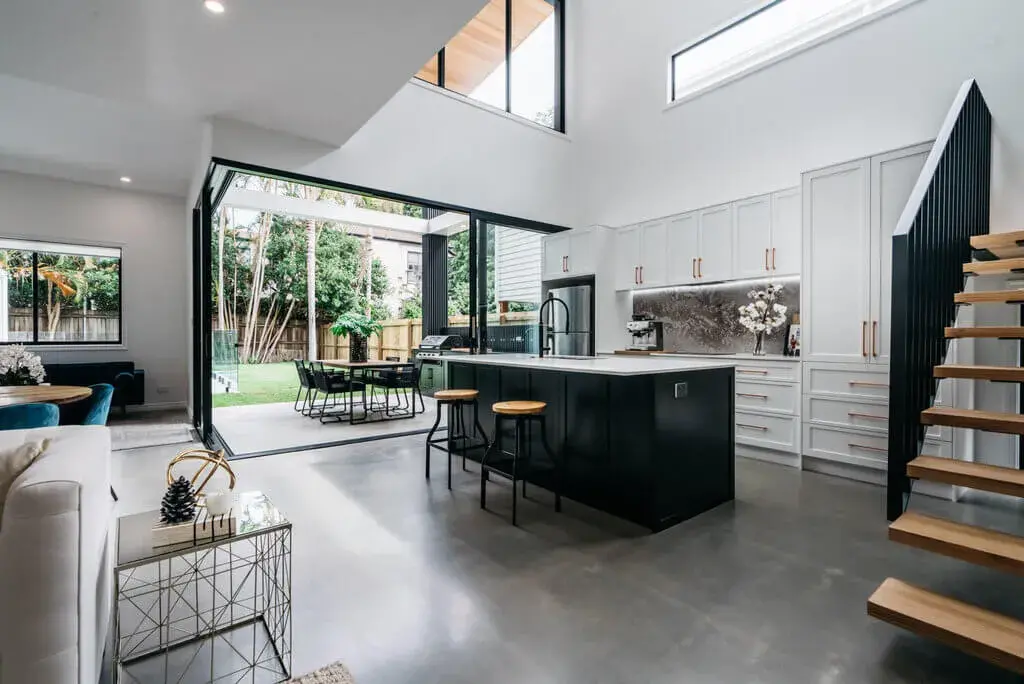 Source: squarespace-cdn.com
When we think of concrete, we don't necessarily view it as a very aesthetic material. However, concrete floors are a whole different story.
You may be imagining drab and unappealing flooring when you hear the words "concrete flooring", but that doesn't have to be the case. In fact, concrete floors have become more and more popular in recent years.
Of course, if you try to install your own concrete floors, the odds are that they will end up looking undesirable, but if you get professionals to do it for you, you will have a much classier, more polished look. You may even forget that your floors are made of concrete! Concrete floors can be much cheaper than tiles, and they are also very durable. One downside that you need to keep in mind, however, is that concrete floors tend to get very cold.
Also Read: 9 Best Kitchen Flooring Ideas to Spruce Up Your Kitchen
Carpets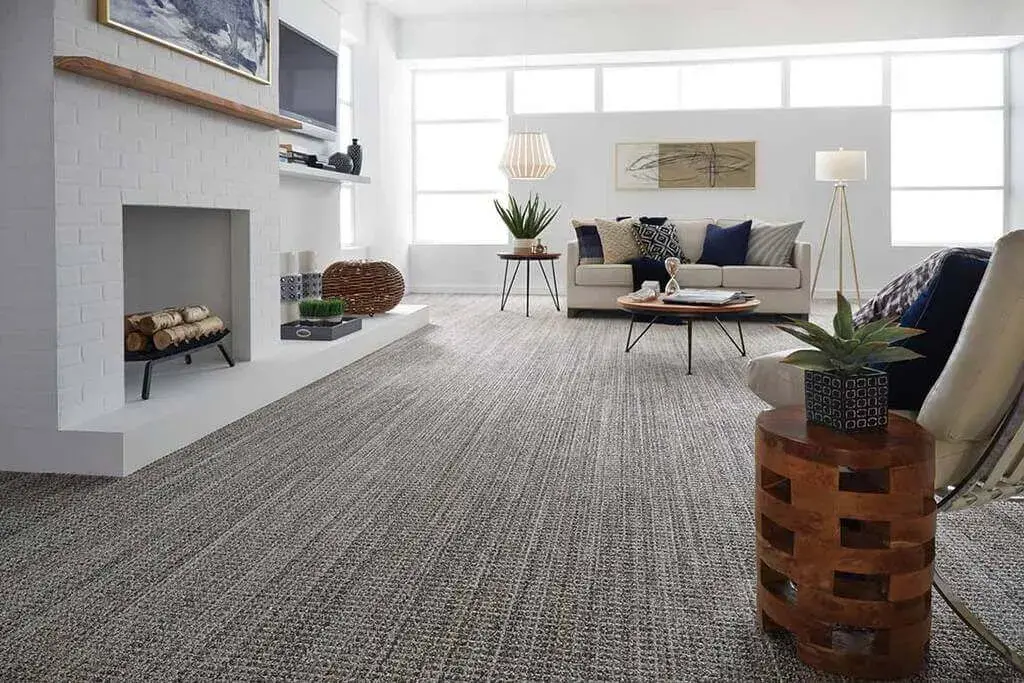 Source: flooringamerica.com
Carpets seem to be going out of fashion, but lots of older homes still have carpets. If you already have carpets and want to refresh your flooring, it will be very easy to have new carpets installed, as you will just need to rip up the old ones.
One of the downsides of having carpets is that they tend to get dirty quite easily, and they are much harder to clean than other flooring types. Even if you regularly vacuum your carpets, the odds are that a lot of dirt will stay trapped between the fibers. That being said, carpets are quite affordable when compared to other flooring types, making them an ideal solution for those who are living on a budget.
Hardwood Floors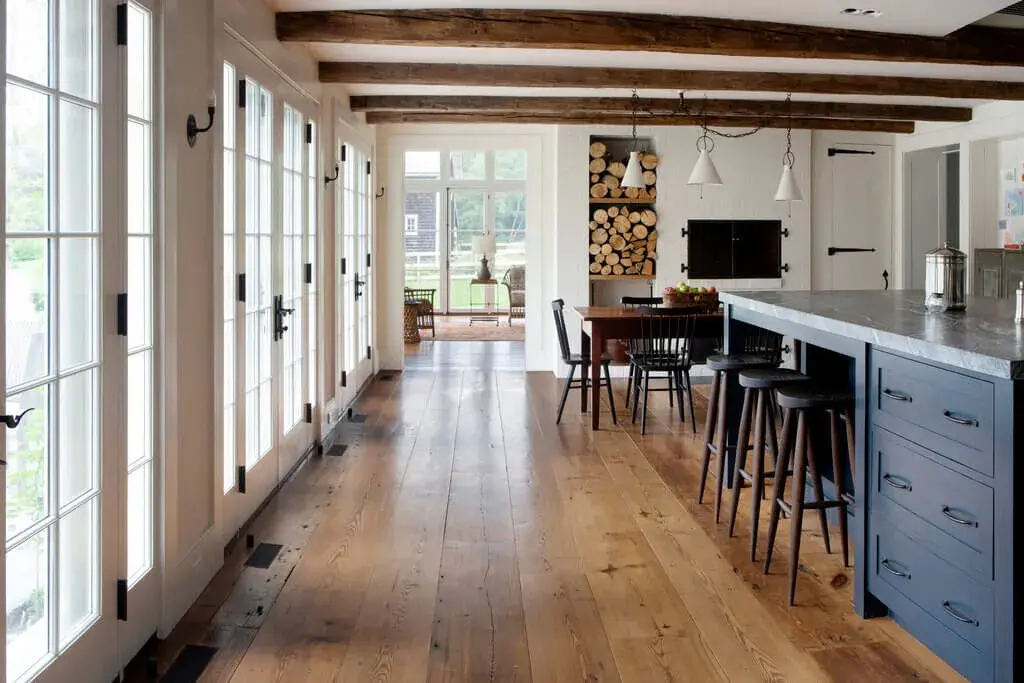 Source: nyt.com
Finally, hardwood floors have always been a popular flooring choice, and they don't seem to be going out of fashion anytime soon.
This type of flooring may be expensive, but most people would agree that it's worth it. While laminate flooring and other options may mimic hardwood floors, there is something extra special about the real deal. Of course, if you plan on selling your house anytime soon, this is something to consider, since many homeowners are willing to pay extra for a house with hardwood floors.
In Conclusion
Your floors play a big role in the overall look and feel of your house, so you must choose the right flooring option for you.
While this may sound simple, there are plenty of things to keep in mind, such as what type of flooring you like, what your budget is, and whether you plan on selling your house. There are loads of options out there, and hopefully, this post gave you a starting point when it comes to the five most popular types of flooring. This should help you make an informed decision.