Things To Consider When Choosing Flooring For Your Home
Flooring is essential in any property. You don't want to live with a dirt floor! However, there are many different types of flooring to choose from, ranging from this stunning herringbone flooring Sydney to epoxy flooring. Making the right choice can be difficult, that's why it's worth taking the time to consider the following first.
Usage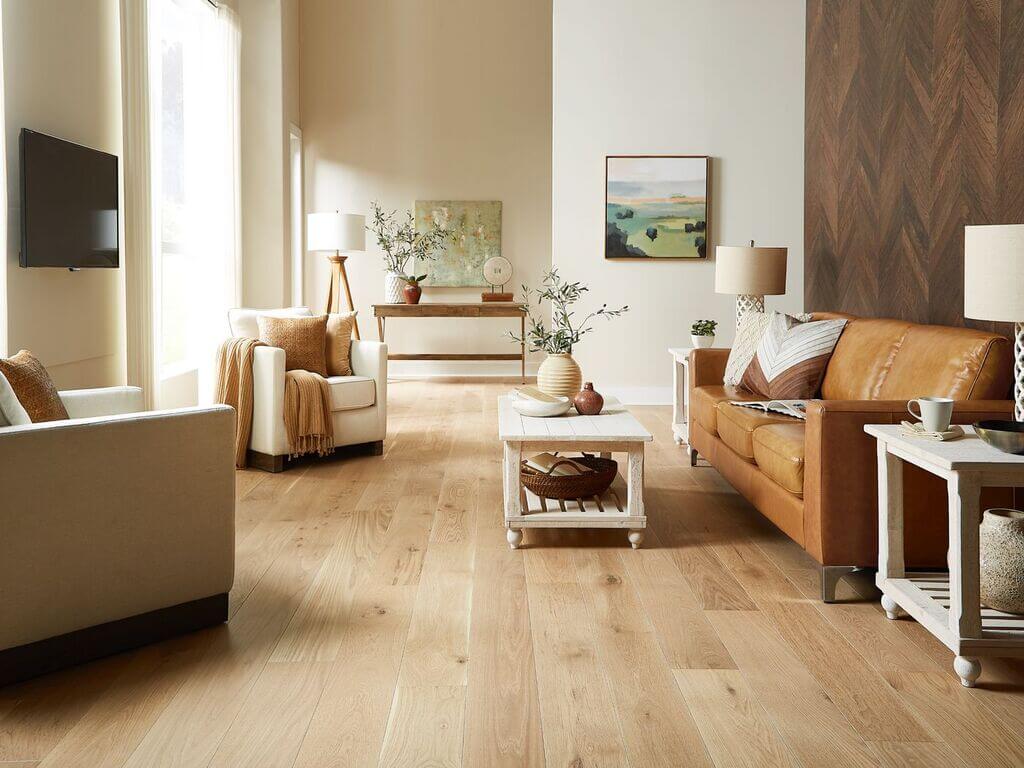 Source: cdn.com
The first thing you need to consider is how often will the floor be used. This can make a fundamental difference in how long the floor will last and how easy it is to keep it looking good.
For example, carpet can be a nice choice to add warmth and a feeling of luxury to your home. But, it also attracts dirt and is a haven for fleas and other pests. In other words, it's not a great option for places that are used a lot, such as an entrance hall. It's also not the best choice if you have pets.
In this instance, wood floorings are generally a better choice as they are durable, harder to mark, and easier to keep clean.
Budget
A key consideration when choosing flooring is to look at the cost of the flooring and the budget you have put aside. This will help you determine which flooring you can afford.
However, while sticking to your budget is important, flooring should be seen as an investment, it can last for years. That means you may prefer to save a little longer before replacing your floor in order to increase your budget and your options.
Durability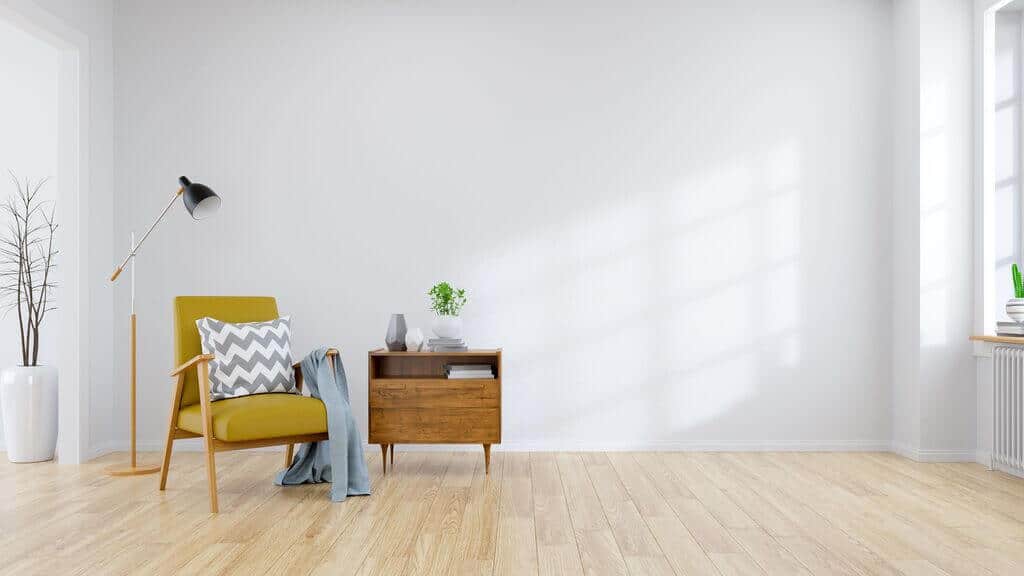 Source: hearstapps.com
As mentioned, flooring is an investment and that's why you should consider a solid wood floor. This is durable, difficult to scratch and stain, and should last for years. More importantly, a solid wood floor can be sanded and refinished several times, helping it to outlast other types of flooring.
Of course, laminate flooring and carpets can last for several years, but if you're looking to get the best possible return on your investment, you need to consider hardwood flooring.
Maintenance
Equally, maintenance is an important issue. You want a nice floor but you don't want to spend hours cleaning and maintaining the floor. Hardwood flooring is generally the easiest to maintain as it can be swept, vacuumed, and damp mopped regularly It needs nothing else. Tiles and even epoxy flooring offer the same ease of maintenance.
Carpets are less easy to maintain as they are easier to stain from dirt and spills. That means the warmth they bring to a room is a trade-off with potential cleaning and maintenance time.
Also Read: 5 Things to Consider Before New Flooring or Decking
Style Of Your Home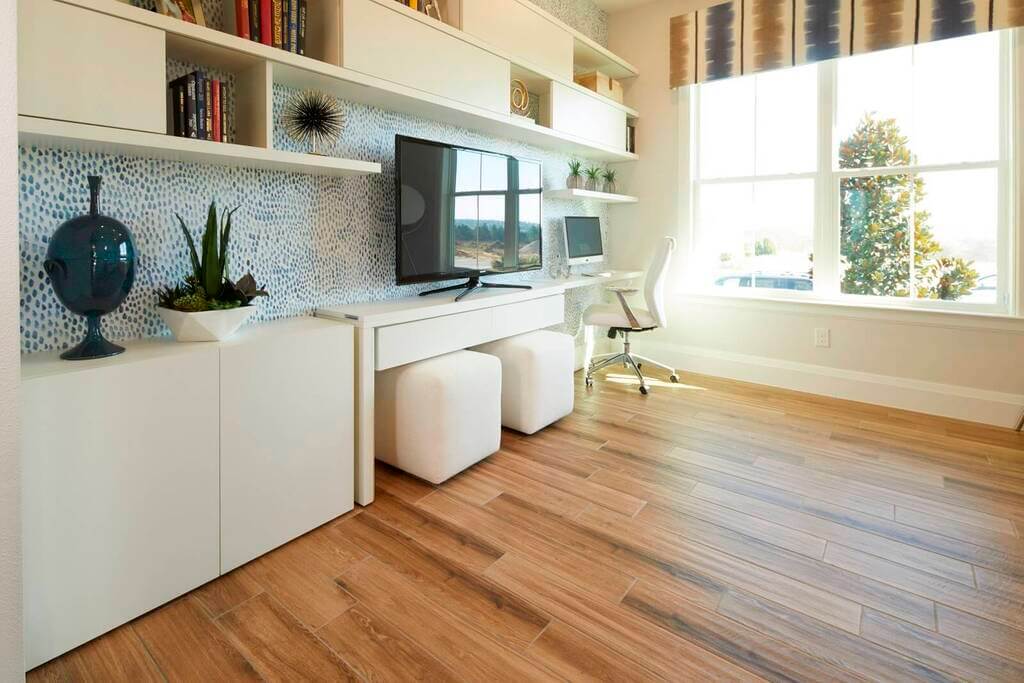 Source: hearstapps.com
Don't forget that your flooring must fit the style of your home. That means taking a look at the décor you have already done or would like to do and choosing a flooring that fits with this style.
There are plenty of patterns and colours available in all flooring types, that's why the focus should be on which style of floor goes best with your personal style. It is, after all, you that has to live with your choice of flooring.
Don't forget that you may change your style and the interior décor periodically. It's worth choosing a flooring that can work with several different styles.
Size Of Your Room Or Home
In most cases, this isn't an issue. However, you need to be aware that carpets and vinyl rolls are generally supplied in fixed widths of 3-4 metres. That means if your room is wider than this you may need to have a join line or a specially created flooring. In these instances, tiled floors, laminate, and, of course, solid wood flooring is generally a better choice. These can be adapted to any size of the room.
It is also worth noting that odd-shaped rooms are generally easier to floor with hardwood, tiles, or laminate. It can be difficult getting the right carpet cut, even for the professionals.
Adaptability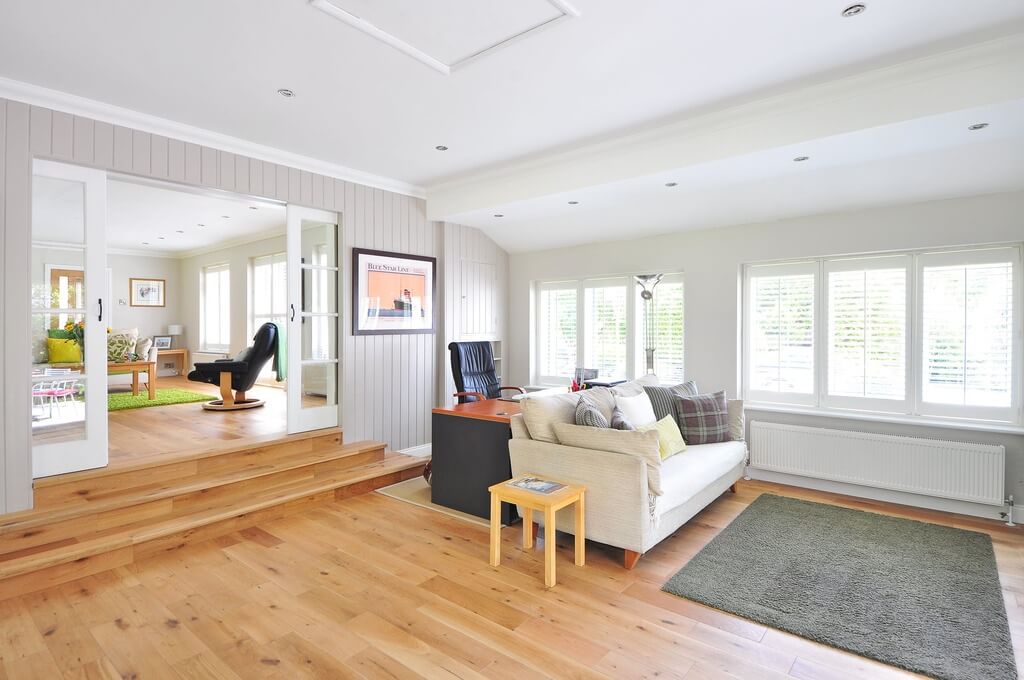 Source: ssl.com
It is impossible to predict what will happen next. You may need to move, have another baby, look after sick parents, or deal with some other unexpected change in your personal situation. Having a floor that can easily be adapted, such as hardwood flooring, will help you to be ready for anything.  
The Bottom Line
Your choice of flooring is personal. However, it helps to consider the above points as they will help to ensure you choose the best possible flooring for your home. In most cases this is the floor you looked at first.