Are you planning to build up your dream house or to renovate the existing one? If yes, then take a minute of pause and read the article on how a solid oak wood flooring can change the annual outlook of the house. But before that, you need to know about the oak wood. What it is and what are its pros and cons.
Here in this article, you will get the information on oak wood from its meaning to where you can install them.
What is Oak Wood?
The wood that is extracted from the different species of an oak tree is called oak wood. Did you notice we used the word 'different species'? Why? There are around 60 species of oak trees that grow in the United States. And a total of 600 species of oak trees growing around the world. This goes to show that the usage of Oak Wood is high in the US region.
It isn't like you can't use them! There are many variants in oak wood too. The oak is available in limitless colors from light beige to brown and red. It can take up any hue and will look elegant.
The usage of oak wood is done mostly in furniture and red & white colors that are mostly used hues. Thinking, why does it have such an influence on the furniture and other home products? For that, you will have to read its advantages.
Advantages of Oak Wood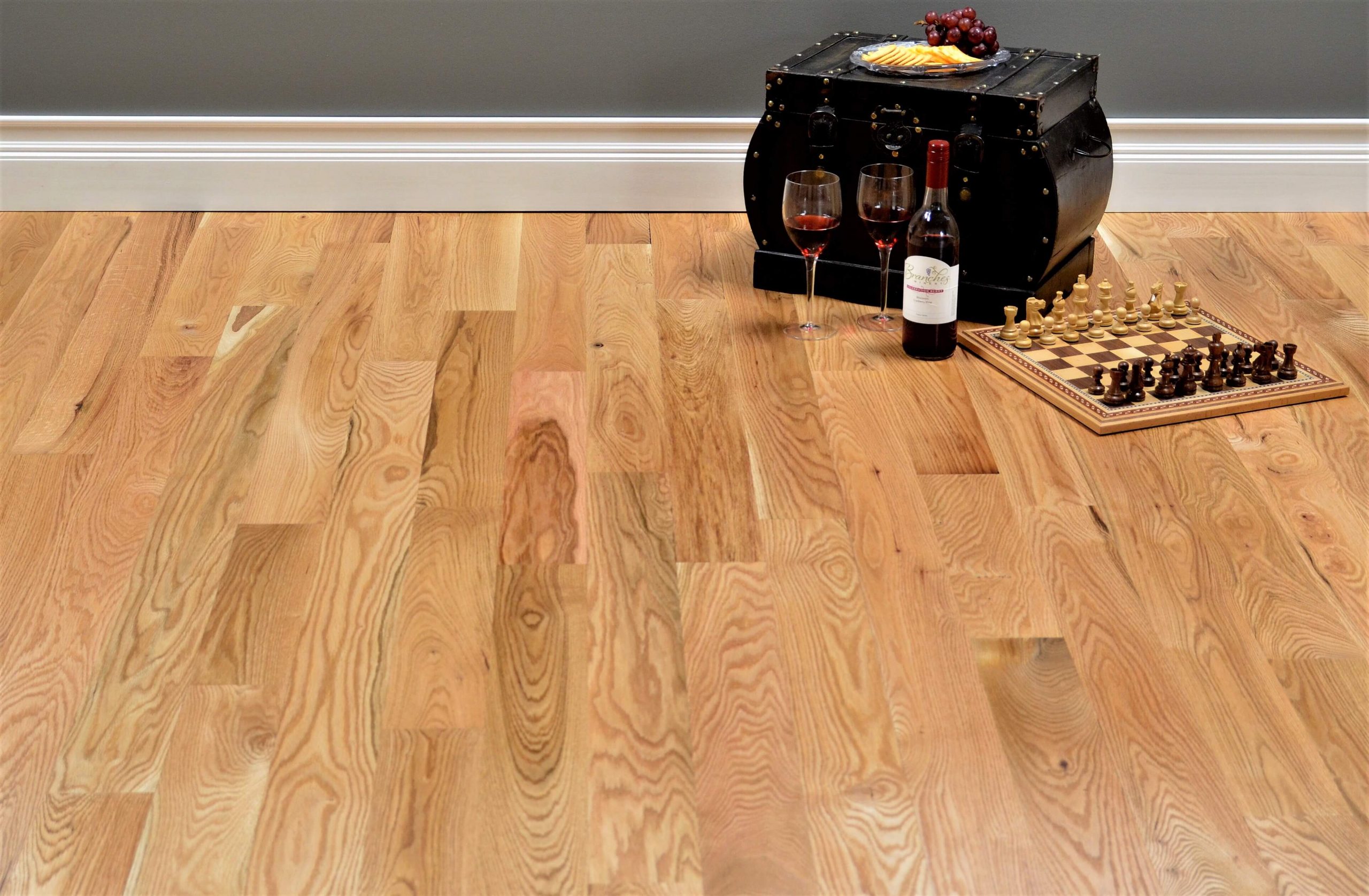 When talking about oak wood, there are a few things that are noticeable. You can't deny those elements and they are also its benefits, naming them one by one,
1. Stylish
The finishing of the oak wood flooring can enhance the look of any building effortlessly. The wood itself has the effect that makes it stylish even in raw form.
2. Durable
It takes 15 years for a single oak tree to mature. As it takes the proper amount of time to grow and flourish, the durability of the wood is flawless. It is worn and tear-resistant and won't stretch even in harsh climatic conditions.
3. Vast Range of Varieties
We already said there 600 species of oak trees around the world, so it is obvious that it will have as many varieties too. Be it color, styles & grain, or the finish tones. It has everything in abundance.
4. Resale Value
You can get the oak wood at a cheaper or lower price, but its resale value is relatively high. How? It gives the best finishing to the house, which results in the higher resale value of the house.
5. Water and Heat Resistant
As it has been through many season changes, it has become stubborn in terms of getting affected by heat and water. There are woods that get a warp in heat and water, but oak won't.
Disadvantages of Oak Wood
When there are positive points, it is also acceptable that there will be negative points too. So let's look at it too.
1. Heavy Weight Wood
It is heavier in weight than other woods. But it also makes it durable and solid for the flooring and other home products. The minimum weight of oak wood is around 45 pounds per cubic meter.
2. High Tannin Content
The oak wood has high tannin content, which can result in oil finishing when in contact with wet or cold weather for a longer period of time.
These are the only cons of the oak wood. And if you go for the oak wood veneer, then there are chances of low durability. Otherwise, it is perfectly perfect to be installed in a home.
Do you know? Solid Wood Flooring is High in Demand.
Wanna know why? Because solid wood flooring is trendy, fashionable, and can give the house a luxurious appeal. The solid wood is not as wide as engineered wood, but it can create a magnificent look.
Walking on a solid wood flooring seems like walking on the actual wood. It has that sturdiness in it. The maintenance of solid wood is not that hard, once you get it in the routine, it will be easier. You can get solid wood flooring in many wood types, but there is a problem with the solid wood flooring. It contracts and expands due to the climatic change. And to avoid it there's a solution too. What is it? Solid Oak Wood Flooring.
We mentioned the pros of oak wood and it included the point on it too (the 2nd one and the 5th one).
Now, Where Can You use The Solid Oak Wood Flooring?
In Kitchen
In Living Room
In Bedroom
In Front Porch
Get a Stylish Look with Solid Oak Wood Flooring
So, this was everything you needed to know about the oak wood and its flooring. Get your home ready with the solid oak wood flooring and amaze the guests with its luxurious and royal look. The comfortable and soothing atmosphere it creates will help you in spending quality time with your loved ones without any traveling (to the resort or the hotel).