Advantages of Wooden Flooring
Wooden floors have been around for so long and are still the preferred choice of many. A question asked by many: what are the advantages of wooden floors? And why is it considered a longer-term investment compared to other floor types such as carpeted or tiled surfaces? There are several reasons why wooden floors are chosen over other floor types. While it's true that different species of wood have different properties (e.g., strength and hardness) but generally speaking, they're all good in terms of quality, with solid hardwood outranking engineered hardwood which again ranks above laminate wood. In this article, we will discuss the advantages of wooden flooring.
Let's take a look at them.
1. Long-Lasting
Did you know that wooden floors can last up to sixty years? It could last even longer than that, but manufacturers usually set a time limit because wood is organic and subject to wear and tear. Compare this with other flooring materials such as linoleum, which lasts around twenty-five years, and ceramic tiles and concrete, which last between fifteen and thirty-five years – none of them could hold a candle to the longevity of wood. Thus, it would be best to buy cheap wooden flooring from a reliable seller.
2. Increase Value of Home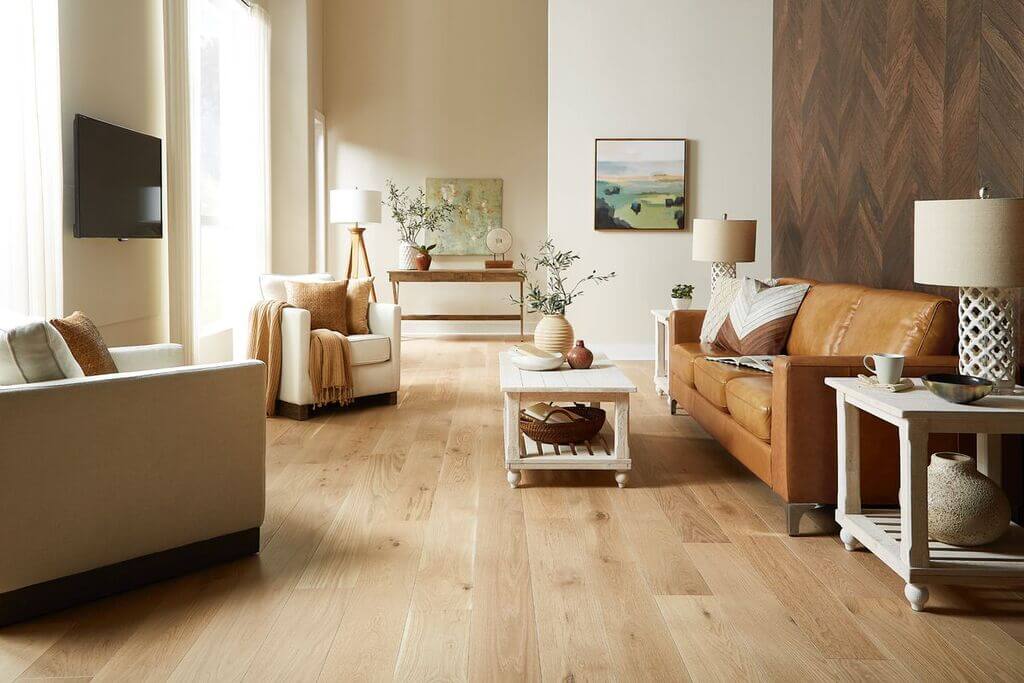 Source: vox-cdn.com
One of the main advantages of wooden flooring is that it can increase the value of your home. Many potential buyers will be impressed by a nice wooden floor, which could lead to you getting a better price for your home when you come to sell. Wooden flooring is also a great way to improve the overall look of your home, and it can add a touch of luxury and elegance, which may be just what you need to boost the value of your property. If you think about selling your home shortly, wooden flooring could be a good investment.
3. Better Air Quality
Wood naturally absorbs moisture which helps reduce dust mites. This can be especially helpful for families prone to allergies or respiratory issues. For those who have asthma, wood floors offer a clean surface that will not contribute to further breathing problems. Wooden floors are also great at trapping dust and other allergens. 
This means that your floor will become a collector of all the dirt and debris in your home over time rather than distributing it around as carpets can. When it comes time to deep clean, you will only have to clean your floors once instead of twice. If you are looking for a healthy flooring material for you and your family, wooden flooring is a good choice.
4. Color Doesn't Fade
Source: bobvila.com
While there are many flooring options out there, one that is worth your consideration is wooden floors. You can always opt for other types, but the traditional look and feel give you an edge over others. Since wood does not fade easily, no matter how long it stays installed in your home, it will never get old-looking. In addition to this advantage, if maintained properly, they also last longer than any other type of materials used for flooring purposes.
5. Low Maintenance
One of the main advantages of wooden flooring is its low-maintenance option. Compared to other flooring materials like carpet, wooden floors do not require regular cleaning and maintenance. All you need to do is sweep or vacuum them regularly to remove any dirt or dust, and then apply a coat of wood polish every few months to keep them looking shiny and new.
Unlike carpets, which often become stained and matted over time, wooden floors can last for many years with minimal care, and this makes them a cost-effective choice in the long run.
6. Cost-Effective
Another common reason people choose wooden flooring is that it is cost-effective. This means that the initial investment will be lower than any other kind of material, and since wood has a long life span, you won't need to invest in new flooring anytime soon. The popularity of wooden flooring means that the prices have remained relatively low, and if you're looking for a cost-effective solution, this is one to consider.
Also Read: 14 Flooring Trends 2022 the Perfect Floors for Your Home
7. Attractive Look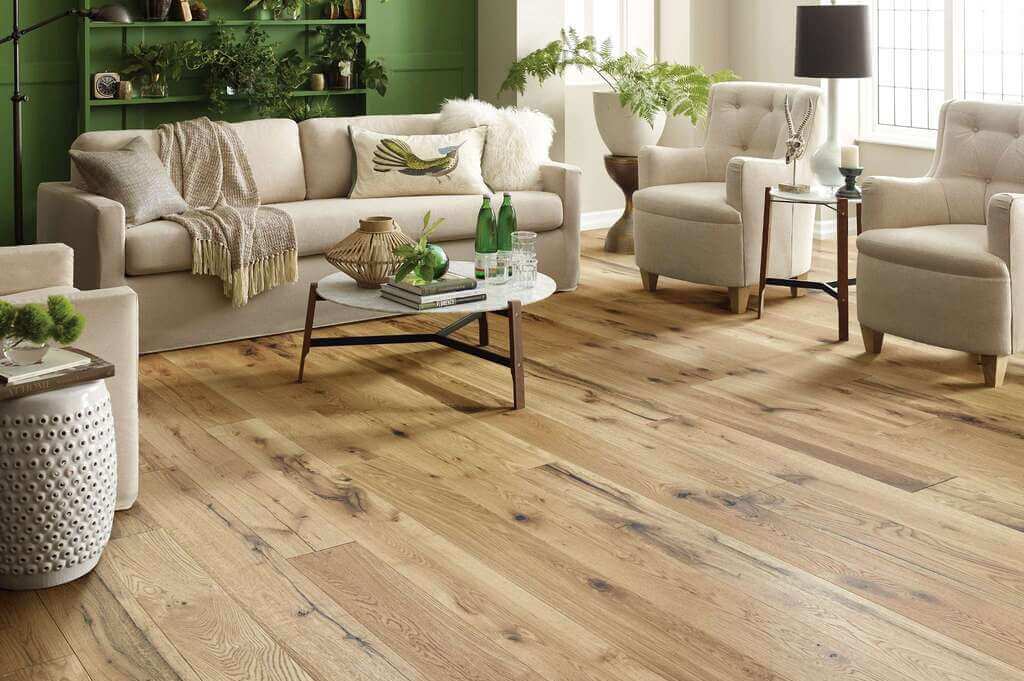 Source: widen.net
Wood floors are truly attractive in the house, and they give a classic look to your living space with their elegant and classy appearance. Wooden flooring is an excellent choice for commercial premises and residential homes since it can easily match any style or design of décor you have chosen for your home.
The Bottom Line
You can't beat wood floors for the coolness factor when it comes to style. They go with everything from traditional to modern homes – even funky, eclectic ones. If your house has character, so will your wooden floors. A room may have an old-world or rustic feel when the walls are painted white but contrast beautifully when the hardwood floor is dark stained oak. 
So if you're trying to find that perfect look for your home's interior décor, consider installing some cheap hardwood flooring today.