Tips for Your Bathroom Remodeling
The modern world is very changeable, and it's a good opportunity to implement these changes into your house. And as soon as you are feeling that the atmosphere at home is getting boring and is not bringing relaxation and a positive mood to you and your family, it's time to start thinking about its remodeling. Bathroom is one of the most frequently used rooms in the house, and if you are willing to start the process of bathroom remodeling, it's good to start here. Especially considering the fact that the overall refreshing of the house can lead to enormous spending, not every family can deal with it.
Here we will introduce you to some interesting modern ideas which can be easily adjusted to various houses and their construction. Even if you would not like to use any of them, they can provide you with some understanding of which tendencies and trends you like more and would like to use.
Making Choice
Elegance Provided by Hidden Details
In case your bathroom is combined with the toilet, it can be crucial to try to make everything look nice and tidy. One of the recent trends in this regard is a hidden water tank. It does not only look more esthetical but also will provide your bathroom with some extra space which is especially important and necessary if we are talking about small rooms.
The only thing you need to make sure about before choosing this type of toilet construction is that the whole job should be done properly as hidden in the wall tank puts a strong limitation on the work that could be necessary to do later.
Tiles Choice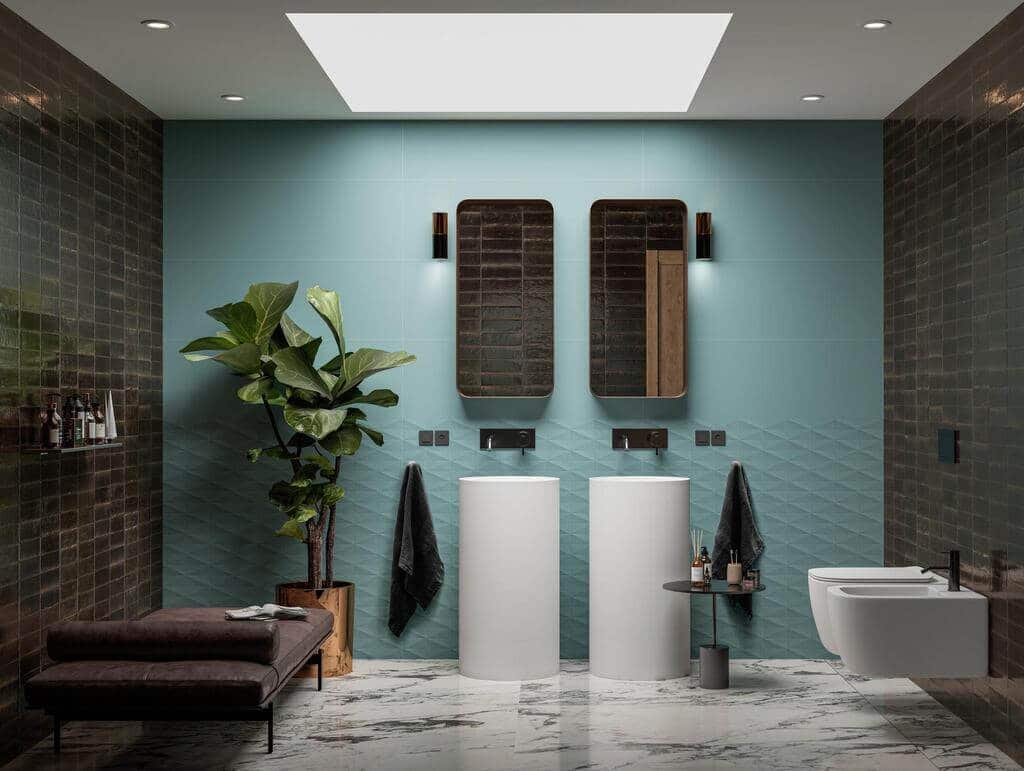 Source: marazzigroup.com
Despite the fact that putting tiles in the bathroom is a pretty common practice there are still a lot of choices. From a safety and convenience perspective, it's highly recommended to pay attention to the small tides as it will help you to avoid unnecessary slipping, especially on the wet floor.
An additional benefit of this type of interior is that it's much easier to create a unique design for your bathroom. As a disadvantage, we can mention the necessity to take extra care of the joints between the tiles to avoid mold and other undesirable consequences.
Practical Vanity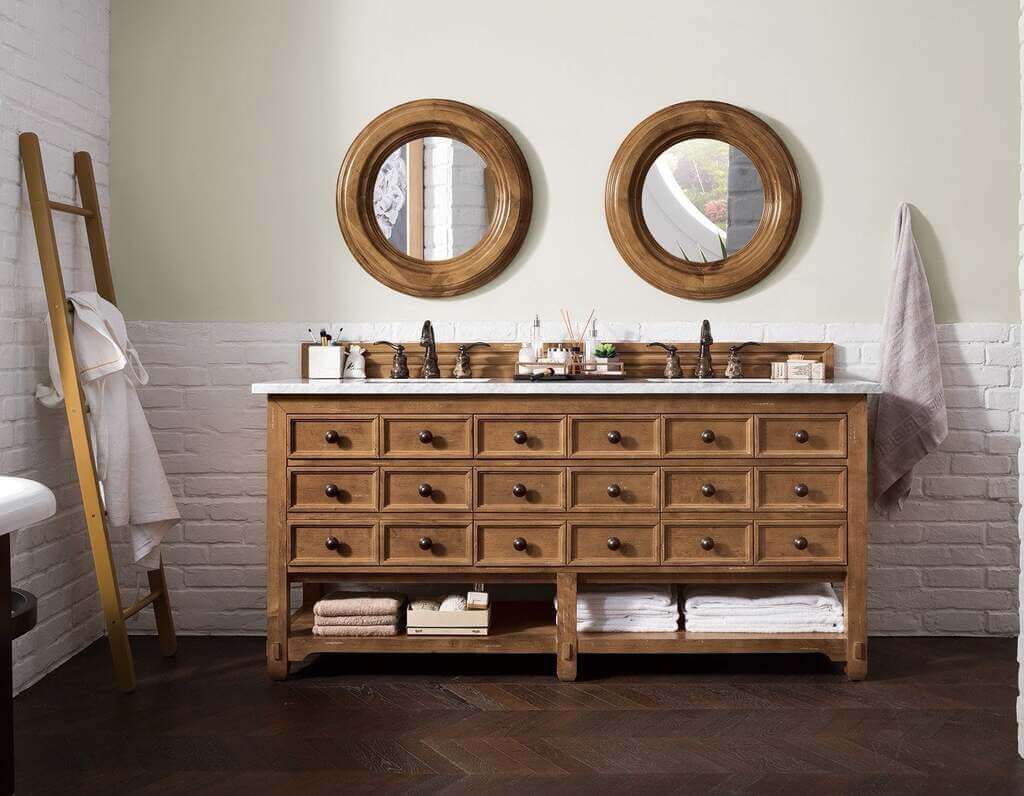 Source: shopify.com
This is a chance to take advantage of placing all the bathroom amenities inside the special shelf where it will be much easier to keep them in order without sacrificing the space used. To maximize this effect, you can look for cabinets that can be installed directly into the wall so you will not need to think about the best location for the shelf (especially if you usually need to open it on a regular basis).
One more additional benefit (we would even say necessity) of the proper shelf or the cabinet is that the fewer tubes and cups will be visible, the more spacious and tidier will look the room itself. And this applies not only to the bathroom but to the whole house.
Special Lighting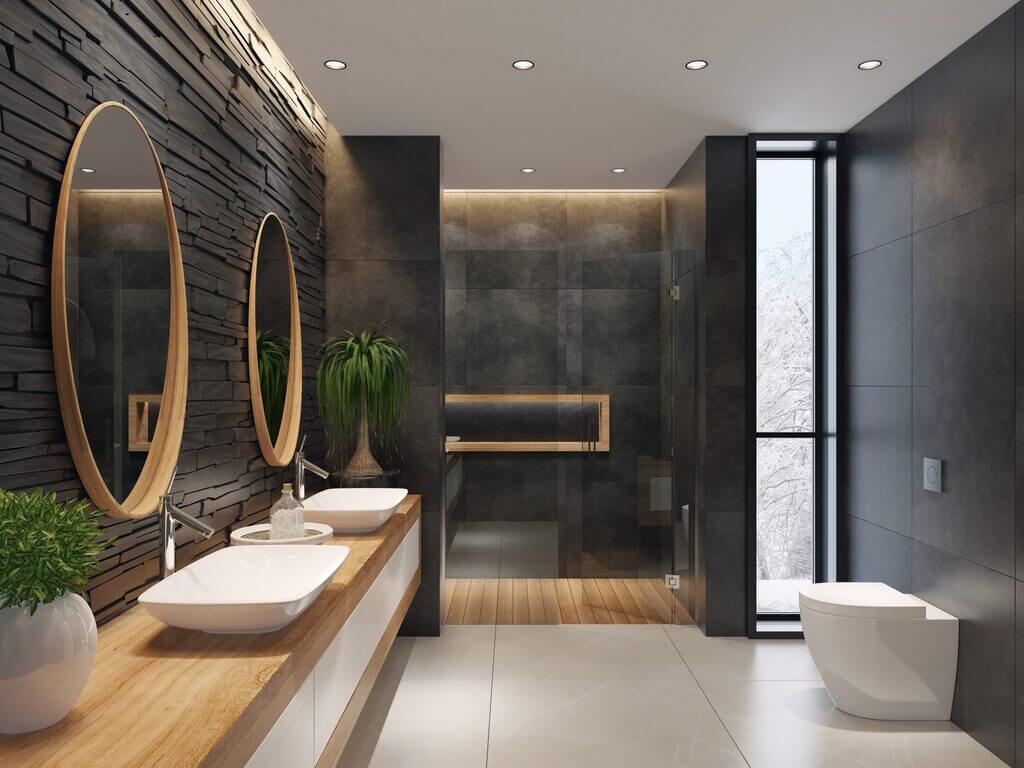 Source: mylesconstruction.com
Taking a bath is a pretty intimate process, and obviously many people prefer to do it in an appropriate atmosphere. In this case, a dimmer can be a really great option as it will help you to adjust the lighting according to a particular need.
On the other hand, too poor lightening can lead to an essential inconvenience, especially in regard to shaving, putting on make-up and other necessary daily routines. If you are not willing to set too many sources of light, as an alternative you can add some extra mirrors, especially near the main one.
Heated Floor and Proper Ventilation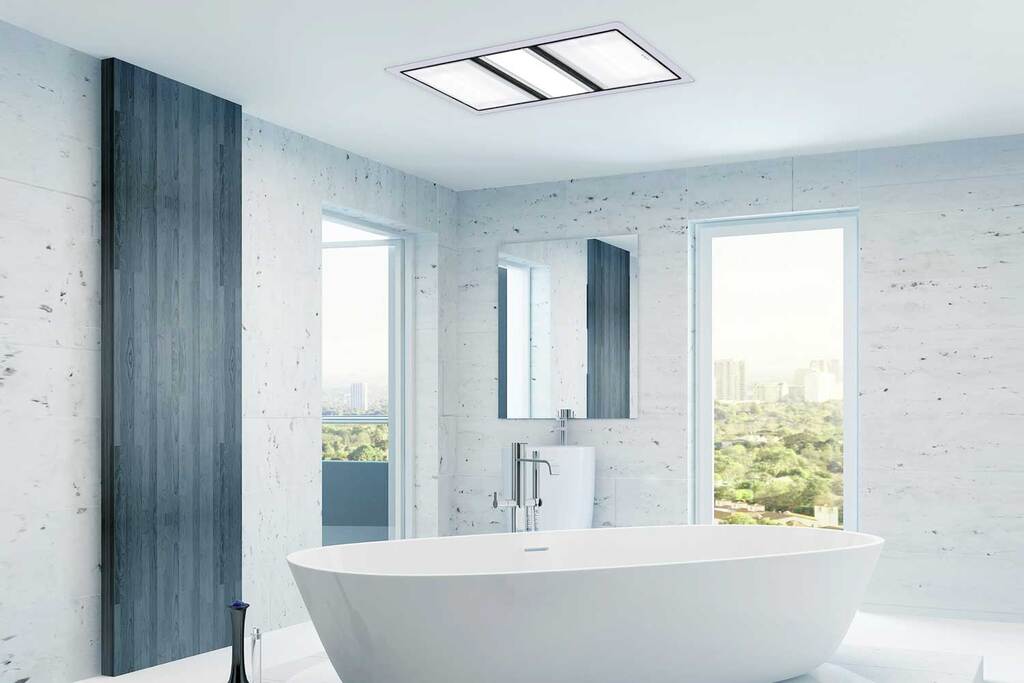 Source: bhg.com
Already for a long period of time heated floors are becoming a great alternative to the more traditional solutions. Nowadays the price for this improvement for your bathroom is not that high but as an advantage, you are getting a desirable comfort plus the economy of the energy consumption.
What concerns the proper ventilation, that is how you can avoid unnecessary moisture (which in itself can significantly spoil many other parts of the bathroom, including tiles quality).
Shower or Bathtub?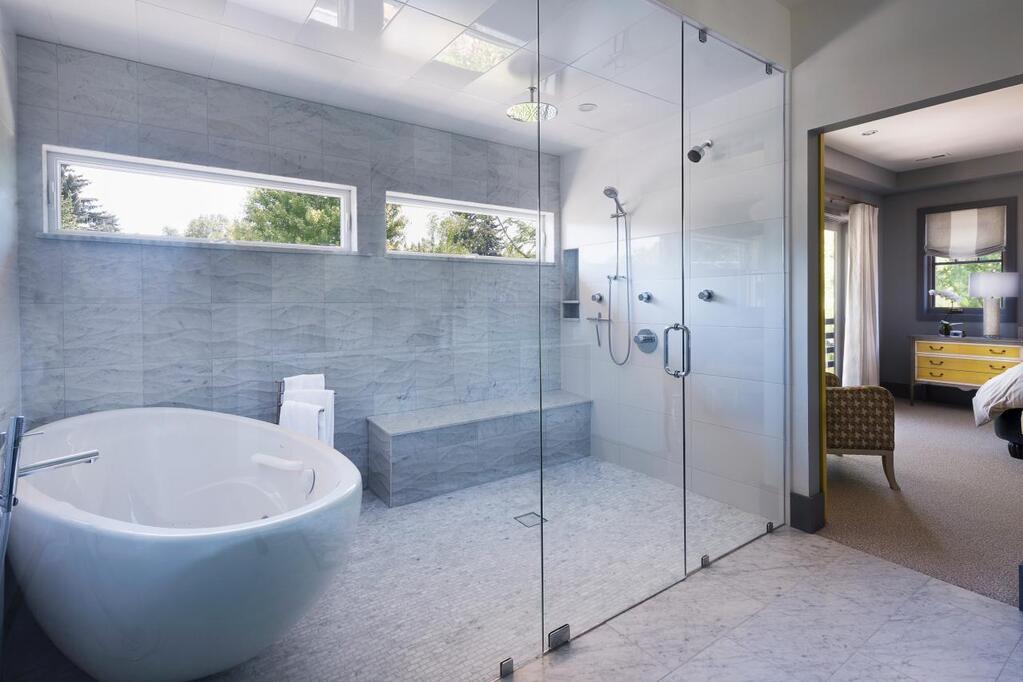 Source: sndimg.com
When you are considering a bathroom remodeling, this should be one of the main and the first questions you are asking yourself (and the rest of the family). Depending on the habits and wishes, different people prefer one to another, and only if the size of your bathroom allows it you can choose both options.
Typically, the shower used to be a great match to the tiny rooms but nowadays you can be fully surprised with the various offers of small but still very comfortable bathtubs (unless your height is out of the standards). Additionally, with stylish bathtubs is much easier to arrange a very cozy and relaxing atmosphere for couples. However, if you do not have enough space for both a shower and a tub there you may elect to go with just a shower. Don't worry, you can still create a relaxing and luxurious master bathroom without a tub. 
Also Read: Top 12 Best Bathroom Wall Decor Ideas To Check Out
Attention to Details
Even small parts of your bathroom can significantly change its original look. It does not mean that from time to time you should not do a proper renovation but in many cases, especially if you just think that you got bored of the look of your house, it can be enough just to add some new detail.
It can be a new sink or even a new decoration – the main idea here is to make sure that this new detail fits the overall interior. Otherwise, instead of bringing some fresh touch to the room, you will get the feeling of a tense and inconvenient environment.
Another important "detail about details" is that bright and colorful interior decision almost always look fresh and fully change the impression of the whole room. It's not necessarily about pink, orange, blue, and other pretty uncommon tints in the bathroom but also about red, white, and black (and their combination). You can just have a look at the modern trends in the bathroom and kitchen remodeling to see how attractive it looks.
Don't Refuse to Spend Money on Good Materials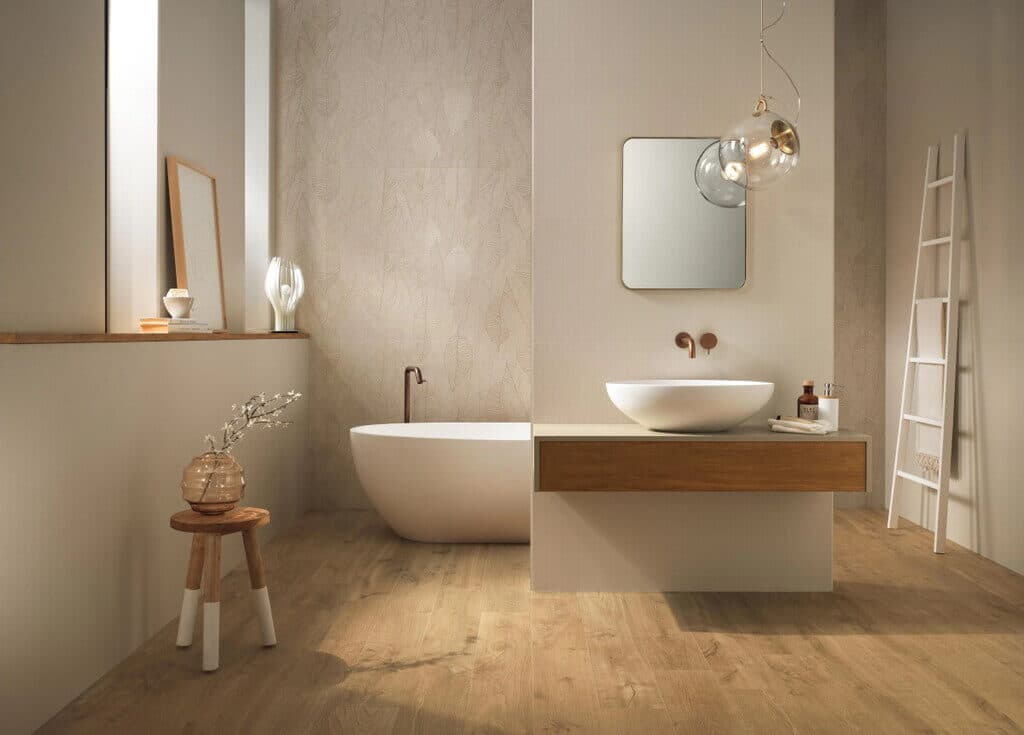 Source: plitka.su
This is the key rule if you are willing to have a proper remodeling of your bathroom without the necessity to re-do it in the nearest future. Porcelain, for example, is not anymore that expensive and rare as years ago but the decor on its basis will not only add value to the overall look of the room but also will help you to keep the same quality and reliability of the furniture for many years ahead. Even plastic or other artificial materials can be a very good option but only if you are sure that they are of really great quality.
 A comfortable bathroom is one of the most important elements of our daily life. And making it even more relaxing and convenient is the main task of any remodeling process.