Top 12 Stylish Bedroom Color Scheme Ideas for 2023
Choosing a color for your bedroom is certainly no easy decision. Your bedroom is a space where you decide to relax and retire after a long day at work. So, the color scheme has to be something that soothes the mind and pleases the eyes. Here is a list of common colors and unusual combinations that will give you a bedroom color scheme ideas about painting your bedroom.
1. Cream and Brown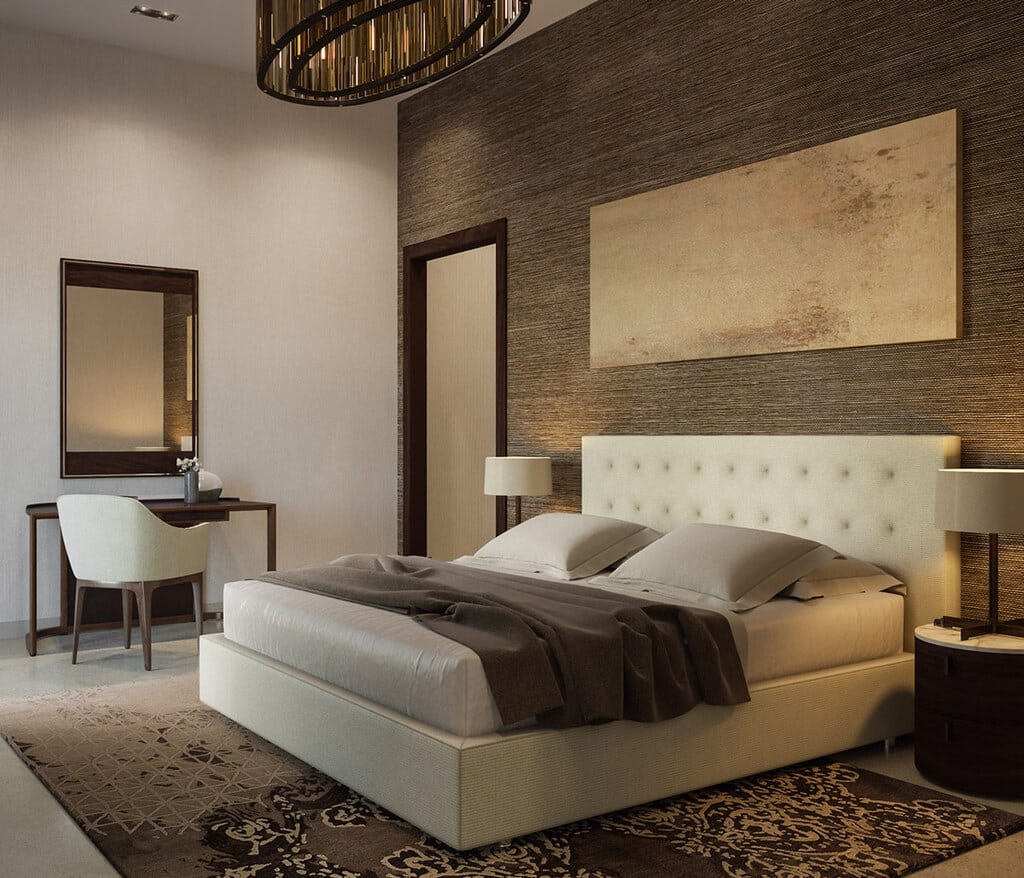 Source: home-designing.com
When the aim is to make your bedroom have a sophisticated and elegant feel, go for a combination of cream and brown. The cream undertones nicely offset the dark wooden hues to uplift the aesthetics of your favorite place of comfort.
2. White and Indigo

Source: pinimg.com
Keeping with the theme of soothing wall paint color, you can also try the combination of white and indigo. Indigo works well in a bedroom because it brings a sense of warmth to the ambiance. When white is added to the mix, it creates a feeling of coziness.
3. Blue and White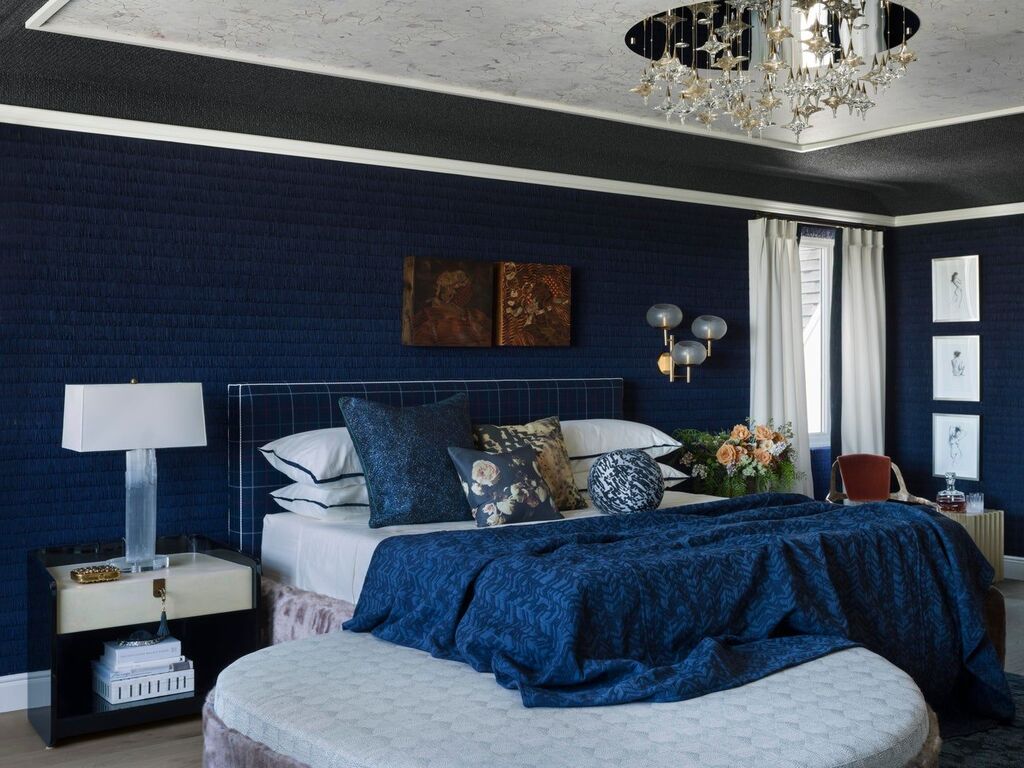 Source: hearstapps.com
Blue and white make a serene color palette that instantly reminds you of the cool breeze on a windy day at the seaside. If you want to enhance the mix of blue and white even further, add a sand-toned headboard to make the look come together.
4. Cream and Lavender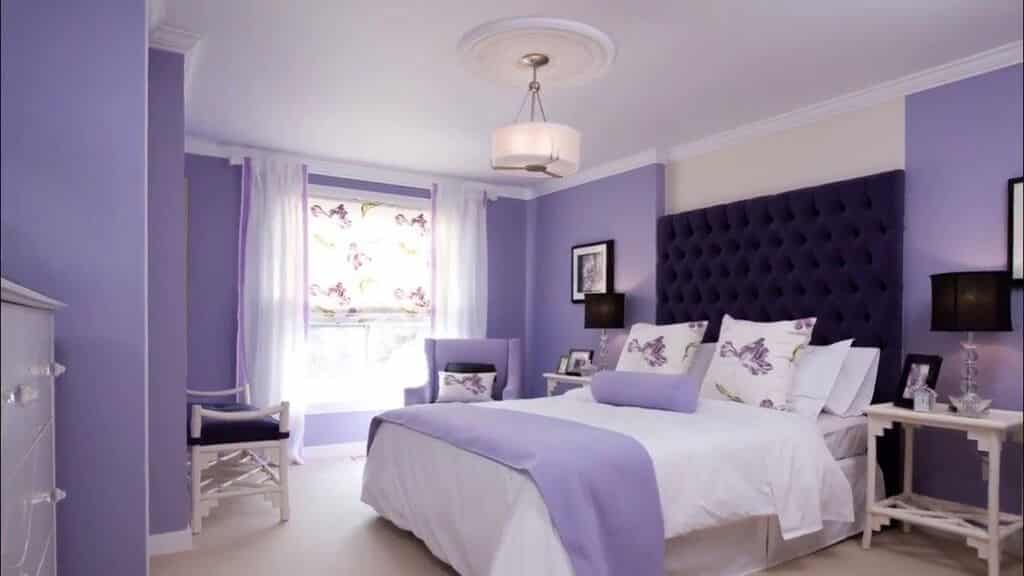 Source: pinimg.com
The effect of lavender hues on the wall is almost the same as the fragrance of lavender oils in your bedroom – calming and relaxing. This is a color that will make your bedroom more relaxing, and healing, which are great attributes of a bedroom.
5. Crisp White and Emerald Green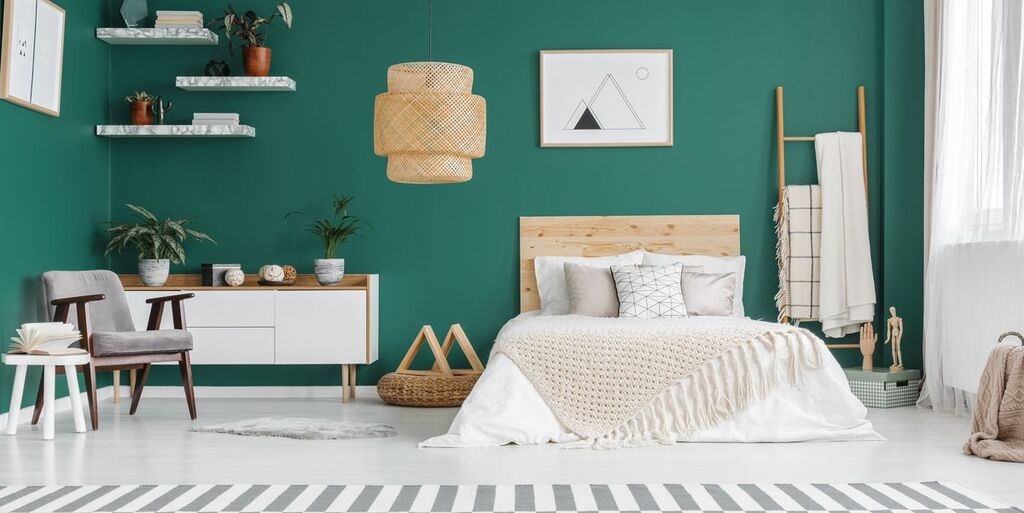 Source: hearstapps.com
Painting the entire room in crisp white might seem a bit too much. After all, it is such a brilliant color that letting it take over an entire room would bring too boring a look. So, add some emerald green accent to offset the effect of crisp white walls.
6. Gray and Grayer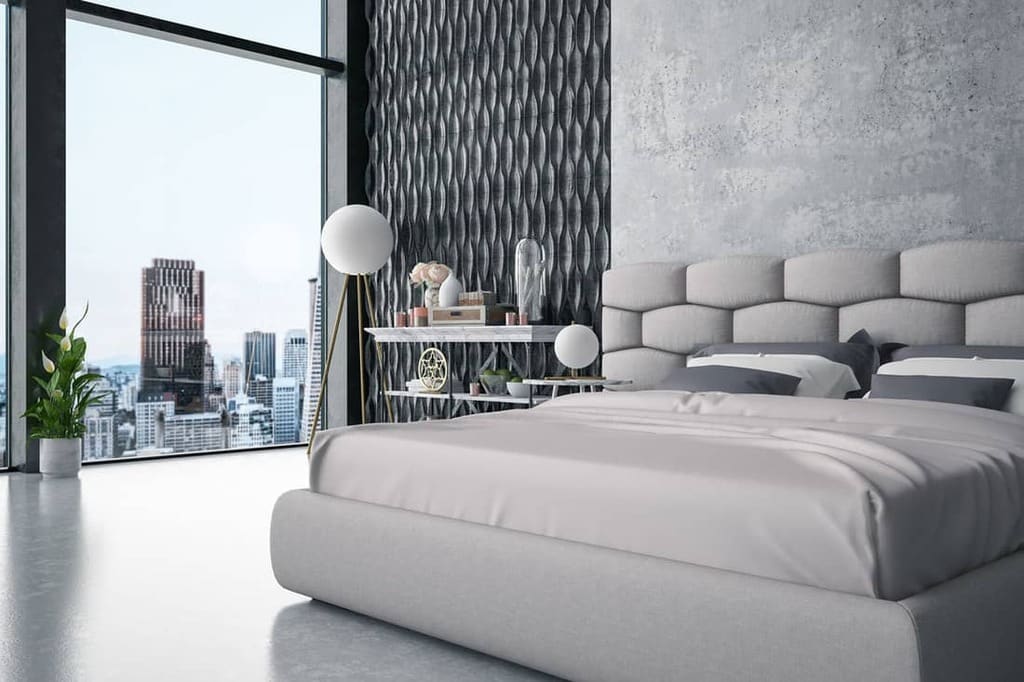 Source: homedecorbliss.com 
Gray is not really one of the common colors you choose for the bedroom. And that's exactly why it will make your bedroom have a unique look! Of course, using gray monotone is not suggested at all. Rather, go for a nice combination of different tones of gray.
7. Mocha and Ivory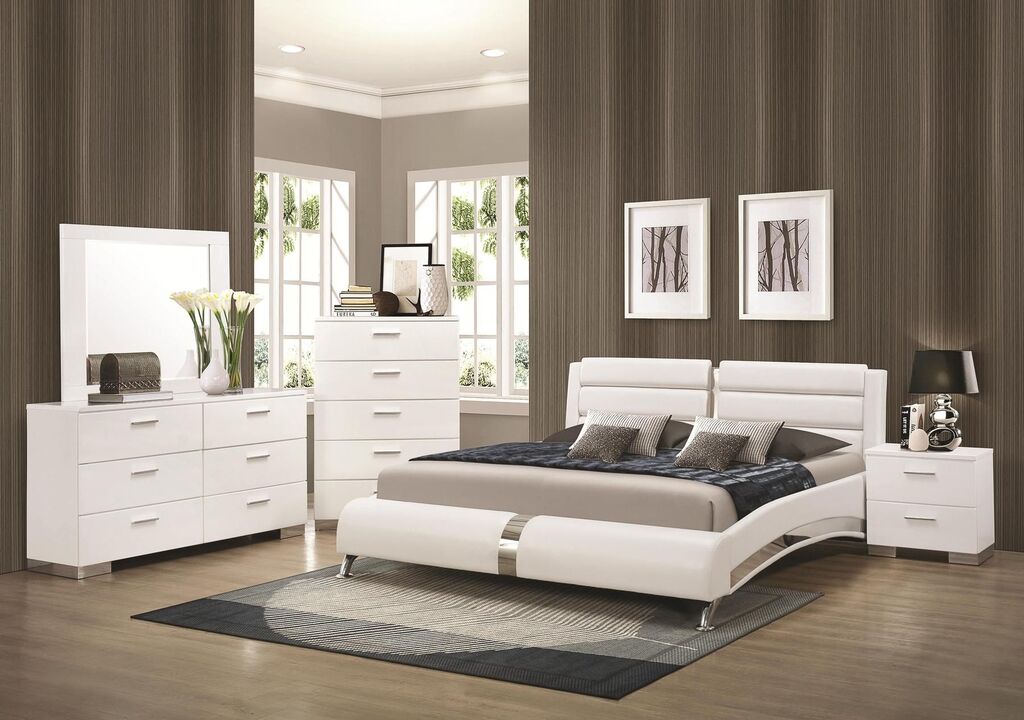 Source: pinimg.com
A room that's the colour of your morning coffee – sounds exciting, isn't it? Since coffee or mocha is one of the stronger shades, you will soothe its impact by using ivory as the other colour.
8. Green and Light Brown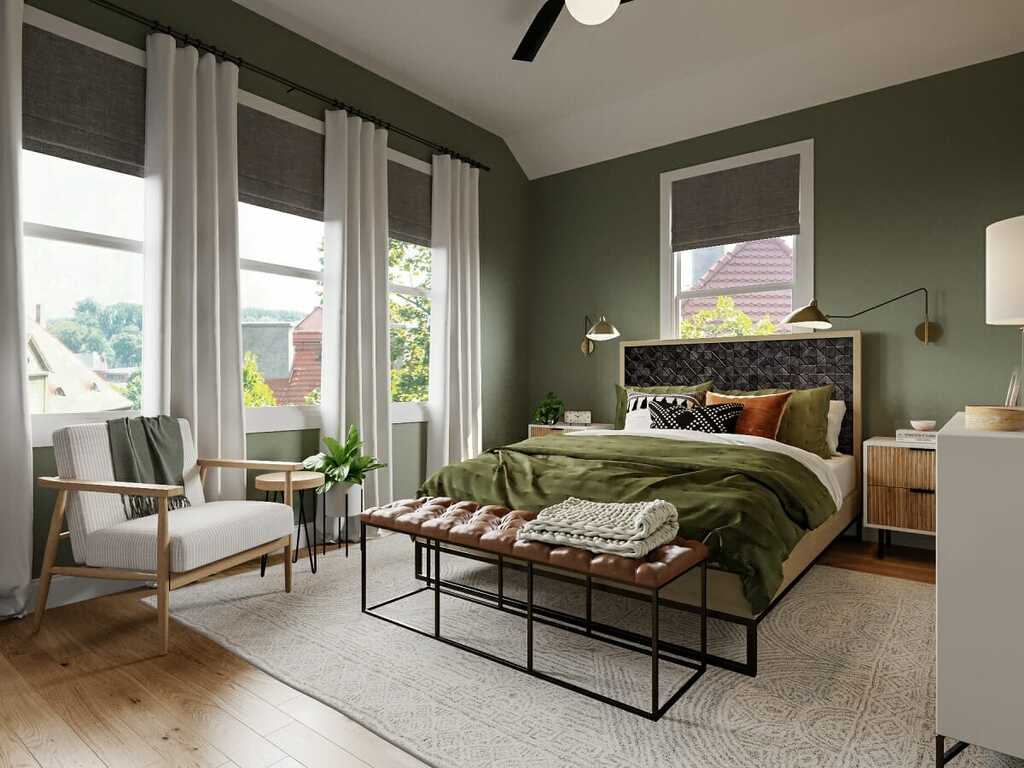 Source: decorilla.com
If you have had too much cream, white, and ivory, let's shift to a bit brighter shades. Choose a nice shade of light brown as your bedroom wall paint colour. Then, add green as an accent wall. The look will be pleasing without being too in-your-face bright.
9. White and Peach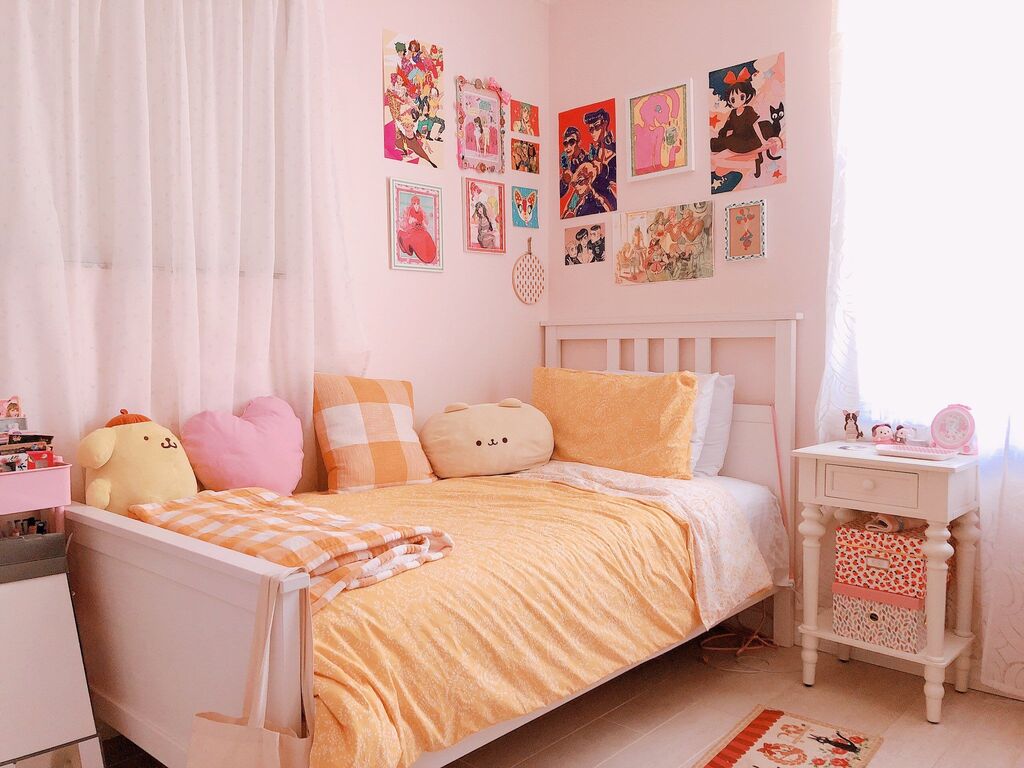 Source: pinimg.com
White and peach is another combination that can bring a warm and welcoming feel to your bedroom. Peach is a good choice because it is not too muted. At the same time, it does not have the vibrancy of pink that you want to avoid in your bedroom.
10. Pale Yellow and Light Blue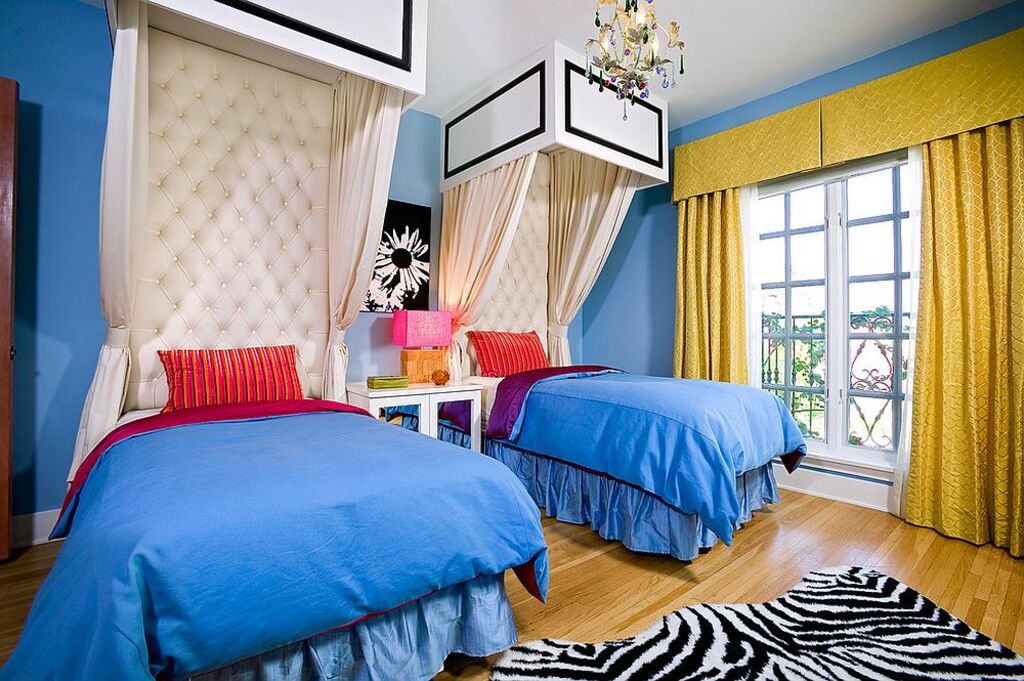 Source: decoist.com
Finally, for the ones who love the positivity of yellow, here's a mix of pale yellow and light blue for your bedroom. These two colors will work well together because you will get something that's not too light-toned, yet not brilliantly bright, and in your face. The blue will also help to give the room a feeling of freshness and peace.
11. Lavender and Green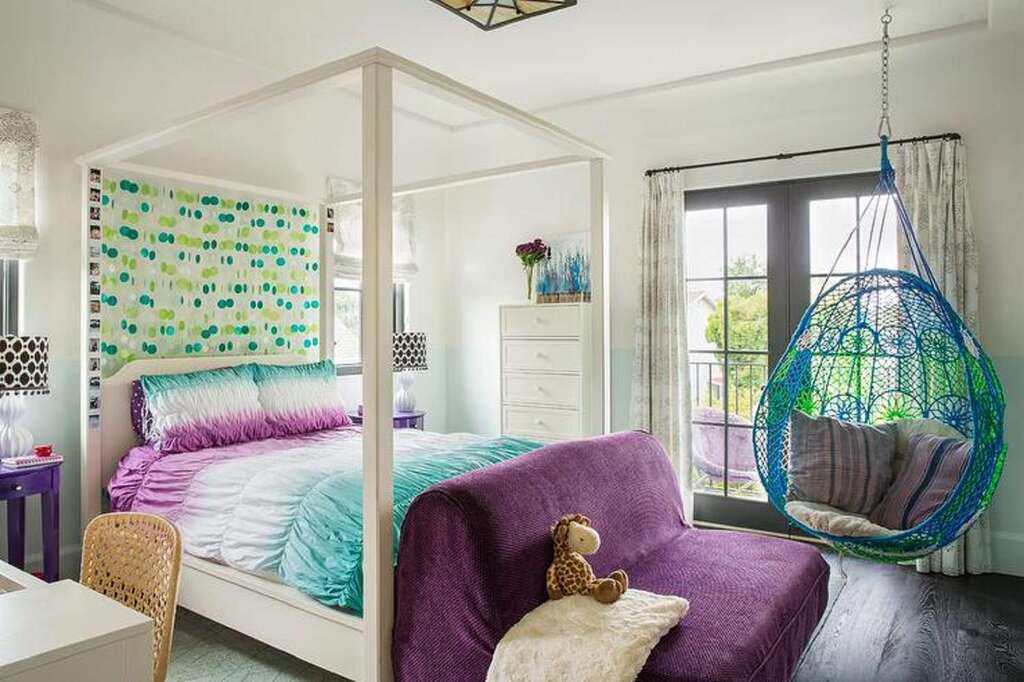 Source: thespruce.com
Lavender and green are two colors that go great together in any context. It can create a very calming and relaxing feeling in your bedroom, which is perfect if you want a good night's sleep. The lavender will also add a touch of elegance to make your bedroom look luxurious.
12. Coral and Aqua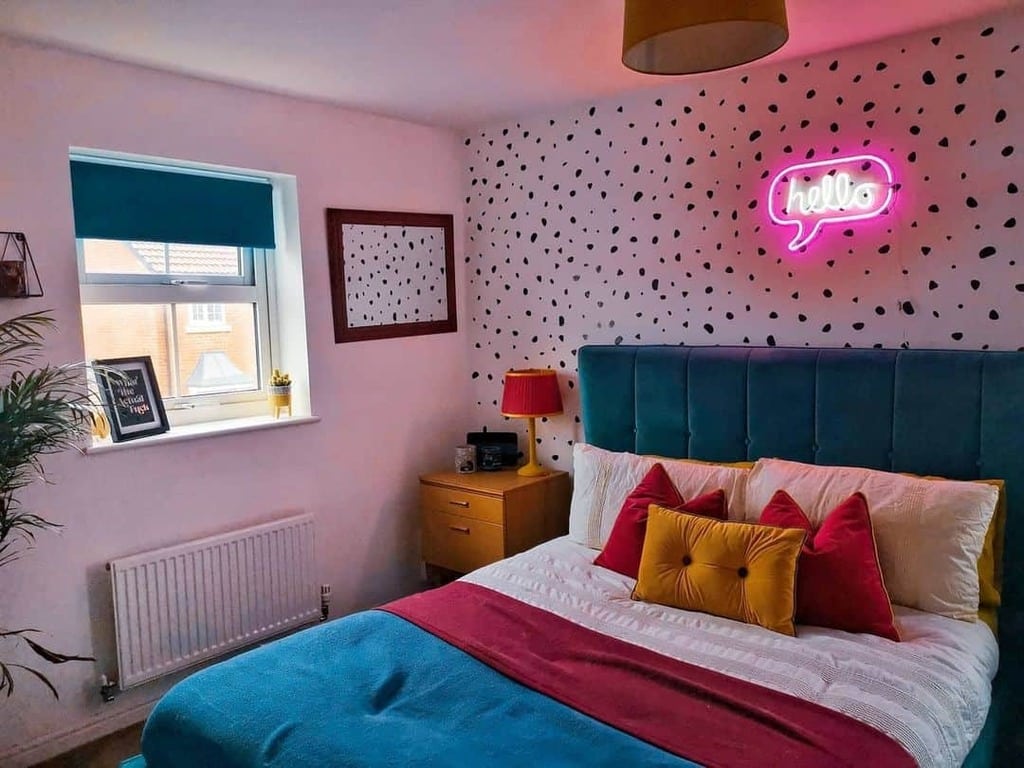 Source: terrycralle.com
Coral and aqua is a fun and energetic color combination perfect for a bedroom. The coral will add a touch of warmth to the room, while the aqua will keep it feeling fresh and vibrant. This is a great choice for someone who wants their bedroom to feel like a tropical oasis.
And that's all! Hopefully, the twelve ideas mentioned above will be enough to get you started in the right direction. You can now try to mix and match the ideas to make something of your own.