5 Best Bidet Attachment of 2023: Affordable Toilet Options
Bidets are rapidly gaining popularity, after the pandemic, the toilet paper shortage encouraged many to take the plunge and shift to these wondrous devices. They are a great alternative to toilet paper on both hygiene and environmental level. What happens with using dry toilet paper is that you're essentially leaving stool and bacteria hanging, but with the use of a bidet, you wash it all away. Bidets and bidet attachments are a game changer, no need to use those abrasive rash-causing toilet papers anymore, convert now. 
What is a Bidet?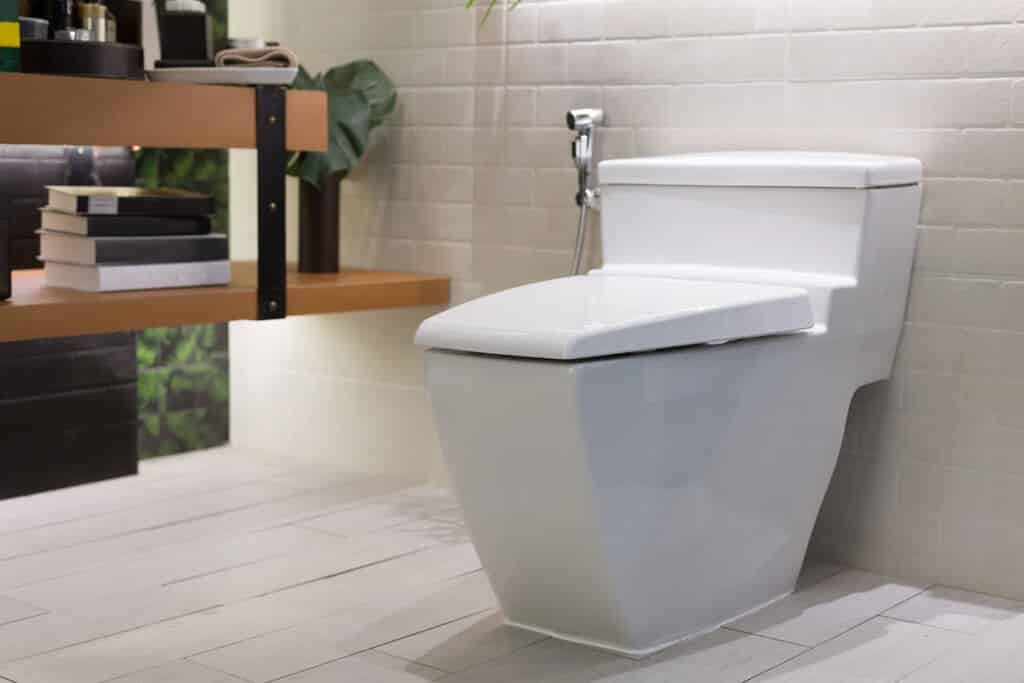 Source: yuzumag.com
Let's first be clear with the basics: a bidet is a standalone fixture that is used to wash oneself down there. It is a common bathroom fixture that looks like a urinal or fountain. 
Bidet attachments are water dispensing devices that can be attached to the commode. They come with retractable nozzles and take water from the toilet plumbing. A bidet toilet seat does the same job as a bidet attachment, the only difference is it has advanced features and the existing toilet seat is replaced with it. 
Bidet attachments are mainly divided into two categories –
1. Non-Electric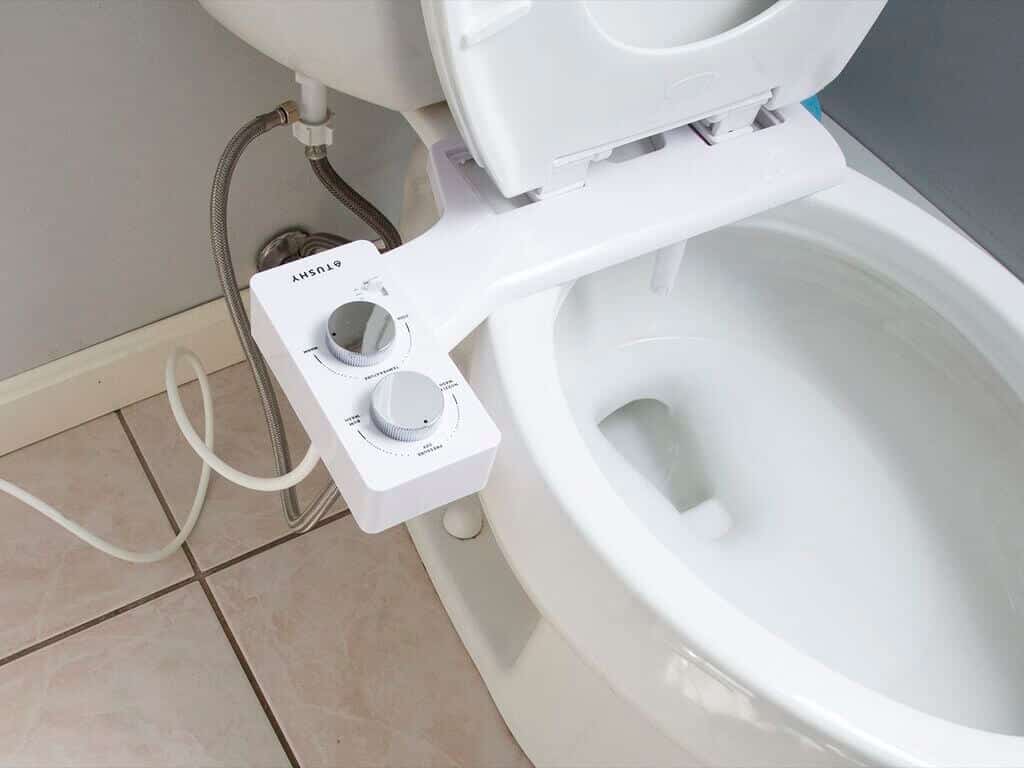 Source: thespruce.com
Non-electric bidet attachments generally come with basic features cold water thrown from nozzles with adjustable pressure and sometimes also have a dual nozzle for feminine wash. They are affordable, their price range varies between $25 to $120. 
2. Electric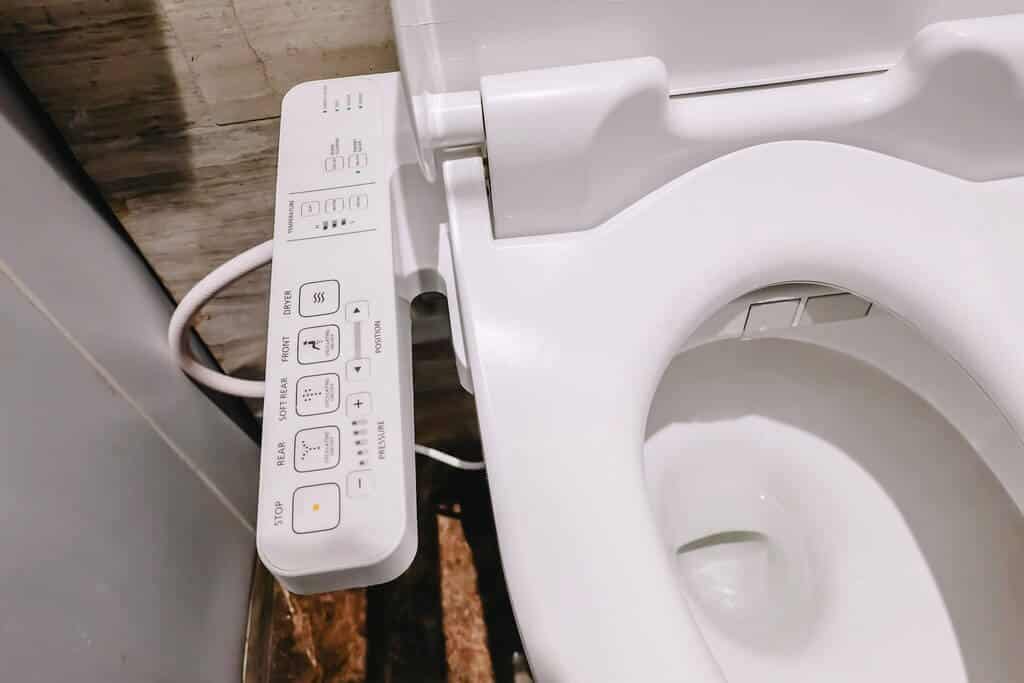 Source: netdna-ssl.com
Electric bidet attachments are bidet toilet seats that come with luxurious features. You can adjust water temperature, have heated toilets seat, and use built-in air dryers and deodorizers that have customized settings and are remotely controlled. These are on the expensive side, ranging from $200 to $700. 
5 Best Bidet Attachments of 2023
Before you splurge on a bidet attachment, do your research well. To help you choose the right bidet attachment for the toilet, we've curated this list of our top 5 picks. 
1. Toto Washlet C5 – Best Electric Bidet Toilet Seat Attachment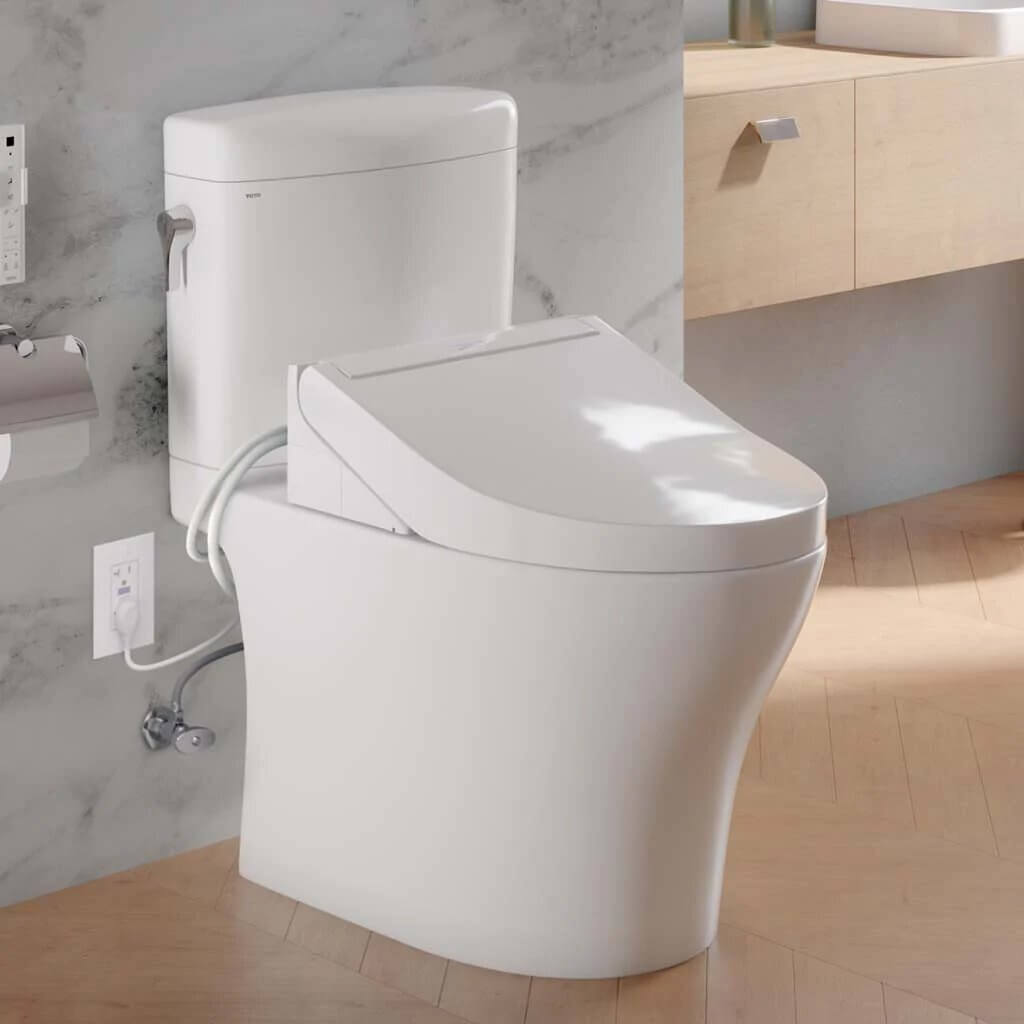 Source: twimg.com
Type – Electric 
Nozzle type – Dual Nozzle with pulsating and oscillating options
Temperature control – Yes 
Price – $427
Pros – customizable, hot water option, dryer, heated seat
Cons – expensive
A highly impressive customizable bidet attachment, Toto Washlet C5 is one of the best toilet bidet attachments on the market. It is a sleek electric toilet seat that comes with intuitive remote control. The nozzles operate on sensors and open when someone is seated on the toilet seat. It has both rear and front wash options. The water stream is controlled using pressure controls on the remote, additionally, there are also to make the water stream pulsate or oscillate giving a gentler and more thorough clean. 
The bidet attachment comes with water temperature control options, allowing warm water for up to a minute, it uses a tanked system to do so. Additionally, it offers features like a heated seat, air-dryer, deodorizer, and pre-mist. You can even customize your preferences and set up two profiles. It also allows you to disable the functions you don't like. 
There is no need to worry about how to install bidet attachment, as the manual explains the process in great detail. It also features energy saving that turns off the heating when the seat is not in use. The only point of concern is the pricing, which is on the higher end, but the experience of this bidet attachment is worth the money. 
2. Brondel Swash 300 – Best Budget Electric Bidet Toilet Seat Attachment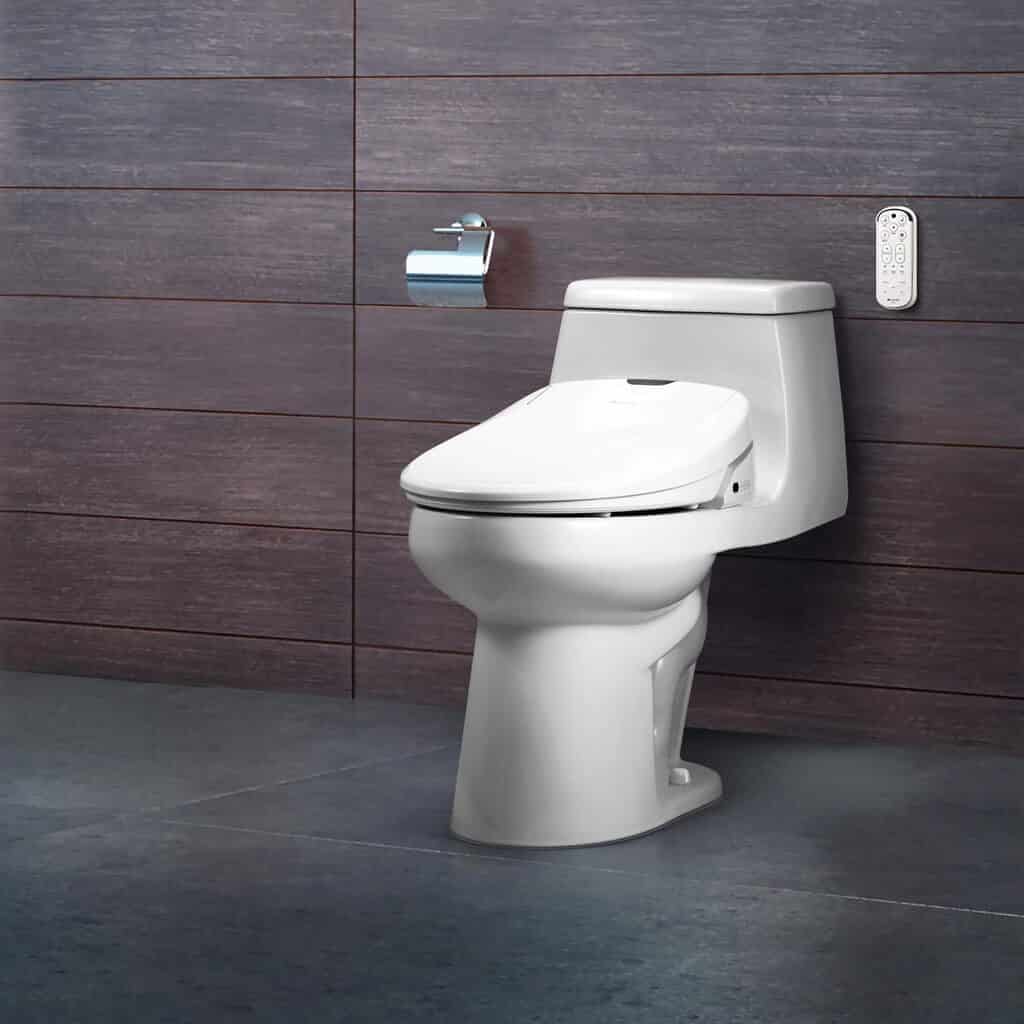 Source: shopify.com
Type – Electric 
Nozzle type – Dual Nozzle
Temperature control – Yes 
Price – $269
Pros – hot water option, dual wash, heated seat
Cons – no dryer, no deodorizer
Want an electric bidet attachment without burning a hole in your pocket, go for Brondel Swash 300. This bidet attachment has all the necessary features like a dual self-cleaning nozzle for a posterior and feminine wash, pressure control, and temperature control options. 
The bidet attachment is operated using a remote control, which is generally available in high-end models. It also features a heated seat, automatic eco-mode, aerated wash spray, and sensors that shut the toilet seat when not in use. 
A few high-end features missing in this bidet attachment are air-dryer, oscillating and pulsating water stream options, and programmable profiles. However, it is priced at half the price of the luxurious bidet attachments yet it offers all the necessary features. 
3. Tushy Spa 3.0 – Best Non-Electric Bidet Attachment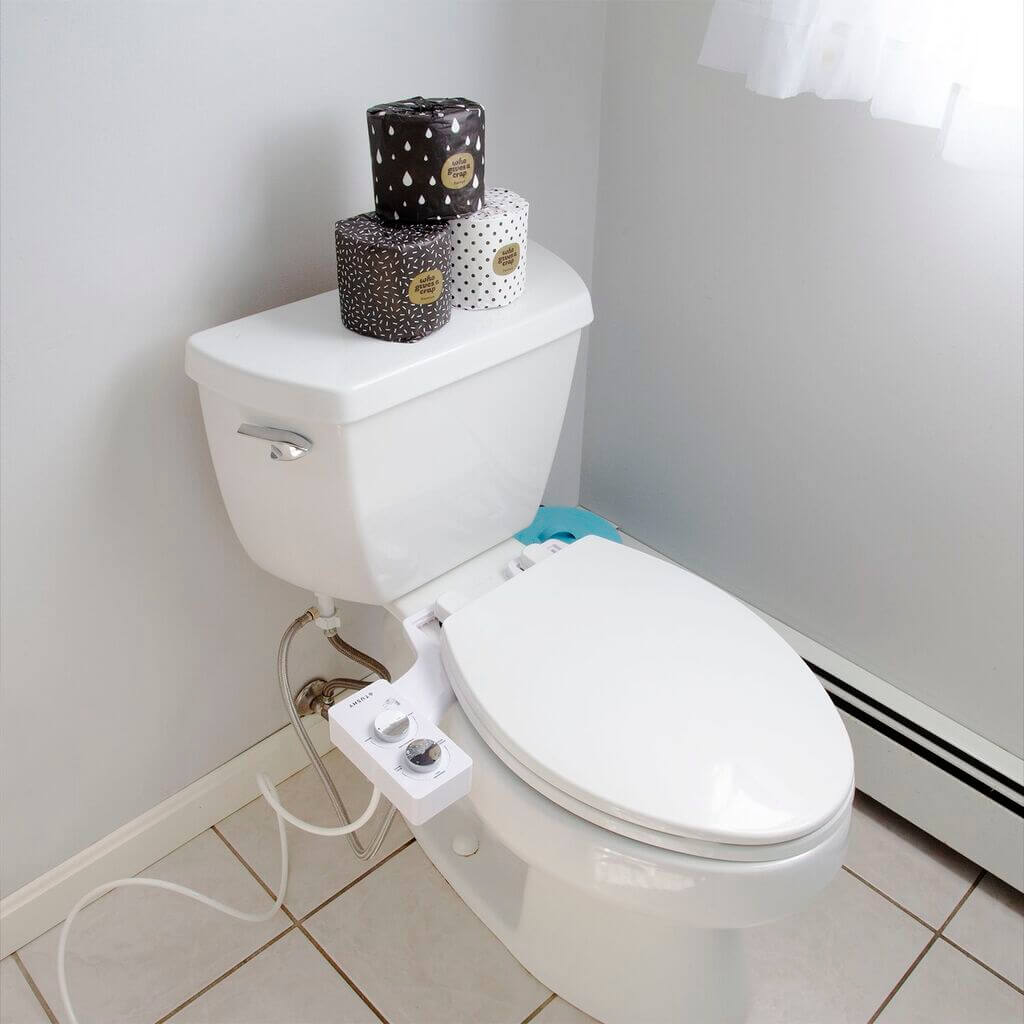 Source: thespruce.com
Type – Non- electric 
Nozzle type – Angled Sprayer, Dual Nozzle
Temperature control – Yes 
Price – $119
Pros – self-cleaning, angled sprayer, hot water option
Cons – hot water connection hose visible
If you don't want to have an electric toilet, but still desire a bidet attachment with warm water, Tushy Spa 3.0 is perfect for you. It has a powerful pressure-control angled sprayer nozzle that efficiently cleans a bidet. The water temperature adjustment feature is oh so satisfying. The nozzle is also self-cleaning, meaning you don't have to do anything to maintain this bidet attachment.
Another noteworthy feature of this bidet attachment is the fabulous design. It has a modern sleek design and comes in a variety of different materials and colors to match the aesthetics of your bathroom. There are several different options of knob designs to choose from, bamboo, platinum, gold, or bronze.
This bidet attachment draws warm water from the washbasin water supply, hence you can only use this bidet attachment if the smart toilet is placed near the washbasin. This is a significant drawback of Tushy Spa 3.0. The pipework connecting the toilet to the basin supply can be unnecessarily long and it remains exposed, making the bathroom look cluttered. Apart, from this, this bidet attachment is great. It is also easy to install, Tushy claims an installation time of 8.5 minutes, which may be an exaggeration, nonetheless, the process is simple.
This bidet attachment gives you a similar experience to the luxurious electric ones, on a budget. Undoubtedly, this is among the most talked about and consider the best bidet attachment 2023.
4. Luxe Neo 120 – Best Budget Non-Electric Bidet Attachment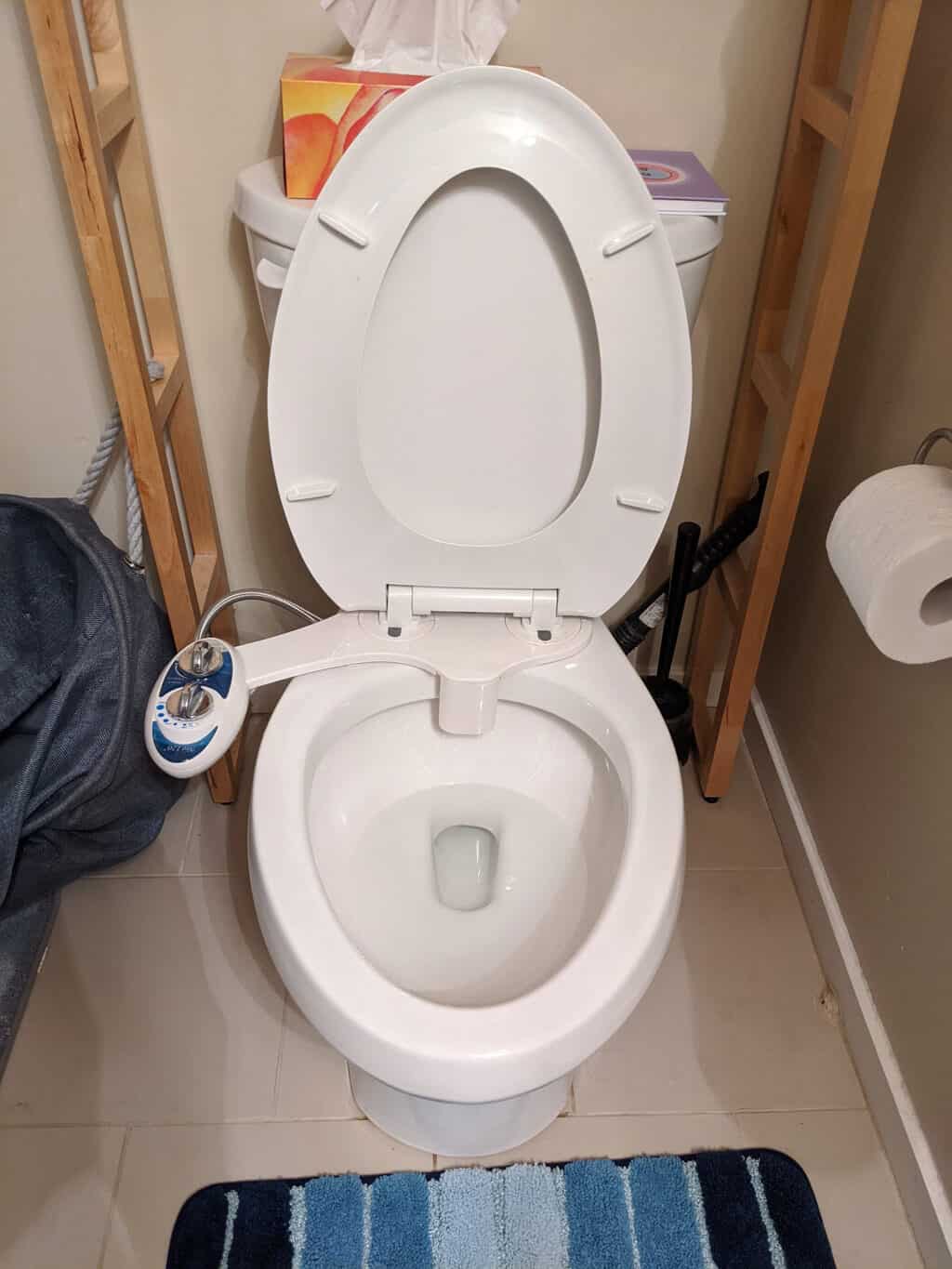 Source: redd.it
Type – Non- electric 
Nozzle type – Retractable, self-cleaning
Temperature control – No 
Price – $40
Pros – self-cleaning, affordable
Cons – cold water only
If you're skeptical about shifting from toilet paper to bidet attachments, start with a simple affordable one. Luxe Neo 120 is the best bidet converter kit out there. It is a manual bidet attachment that comes with a self-cleaning nozzle and pressure control. Another worth mentioning feature of this toilet bidet attachment is the retractable nozzle, when not in use, the nozzle hides behind a guard gate. Thus, you don't need to worry about hygiene or about maintaining it.
This bidet attachment is extremely easy to install and is super affordable, hence we recommend this for starters. The only drawback is that there is no warm water option, this may make it uncomfortable to use when it's chilly. 
5. Luxe Neo 185 – Best Dual Wash Bidet Attachment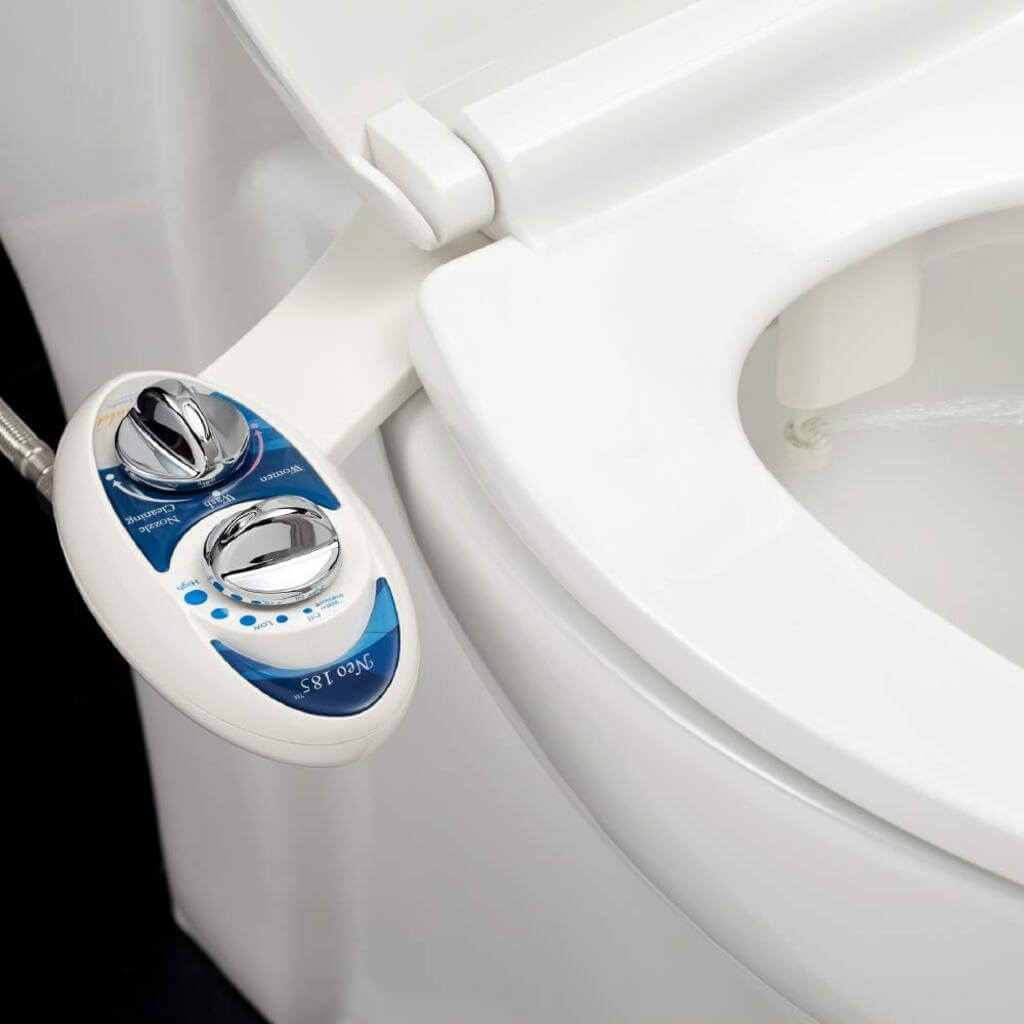 Source: myreallifetips.com
Type – Non-electric 
Nozzle type – Retractable, self-cleaning
Temperature control – No 
Price – $52
Pros – dual wash, self-cleaning
Cons – cold water only
An upgraded version of the Luxe Neo 120, this toilet bidet attachment offers dual – rear and front washing. It is operated by dual nozzles, one of which adjusts pressure, and the other switches between the rear and front nozzles. The forward-facing nozzle is perfectly designed to spray lower and gentler. This bidet attachment is a great option if you're looking for bidets with a dual nozzle for feminine wash.
This bidet attachment also comes with a retractable self-cleaning nozzle ensuring hygiene by avoiding water splashes. The drawbacks are similar to the previous ones, the lack of water temperature control may cause discomfort. Luxe Neo 185 is the best budget dual wash bidet attachment. 
Also Read: 7 Best Bidet Converter Kit with Ultimate Buying Guide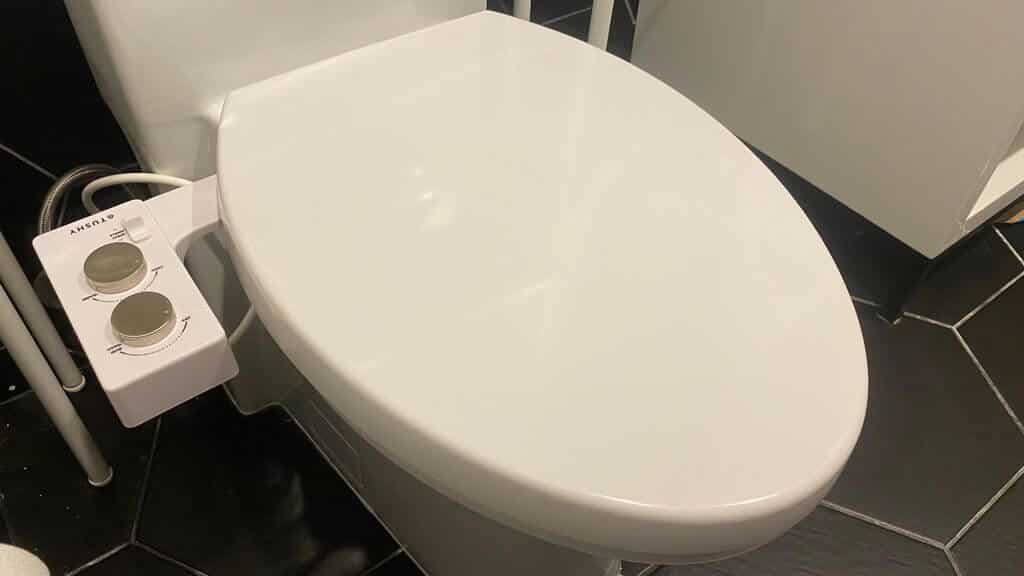 Source: media.cnn.com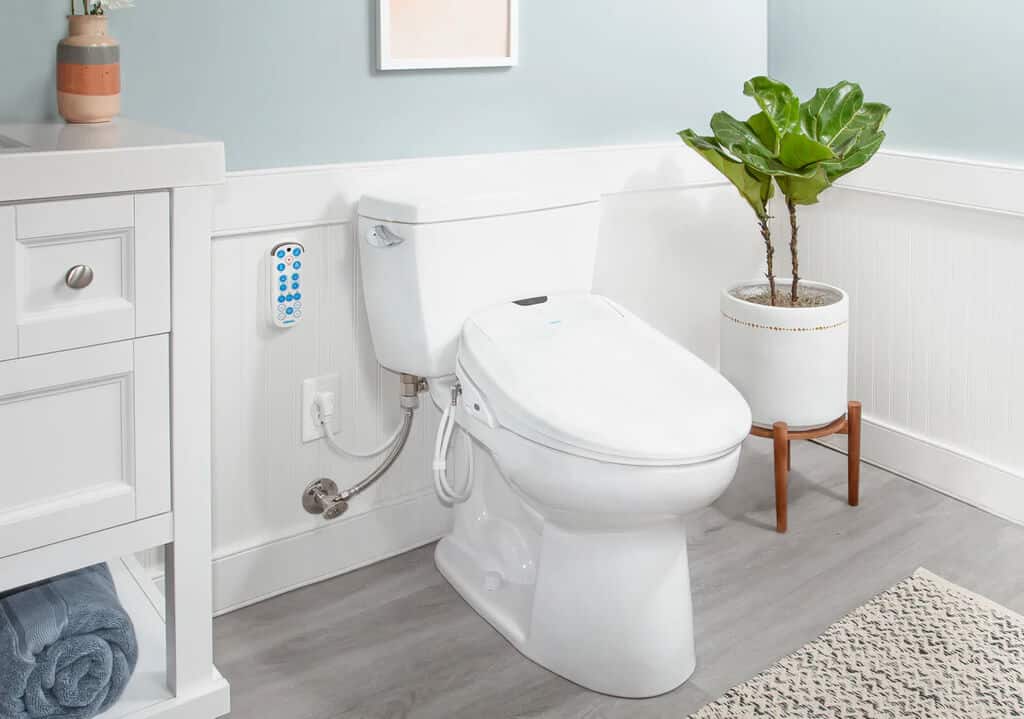 Source: shopify.com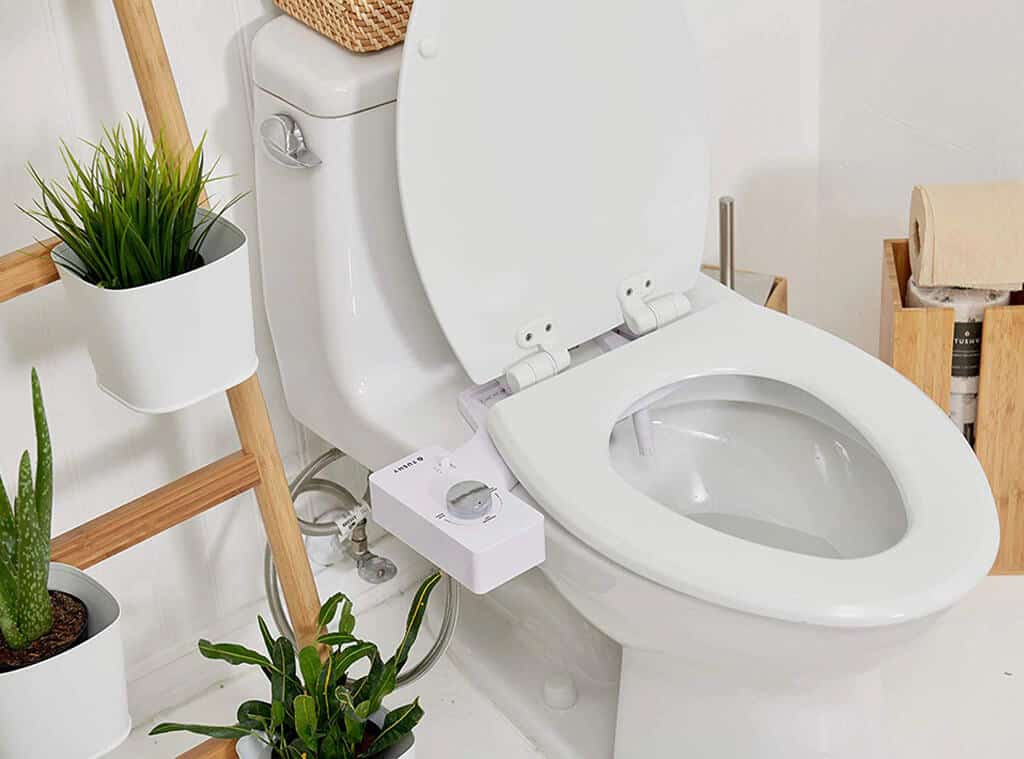 Source: eonline.com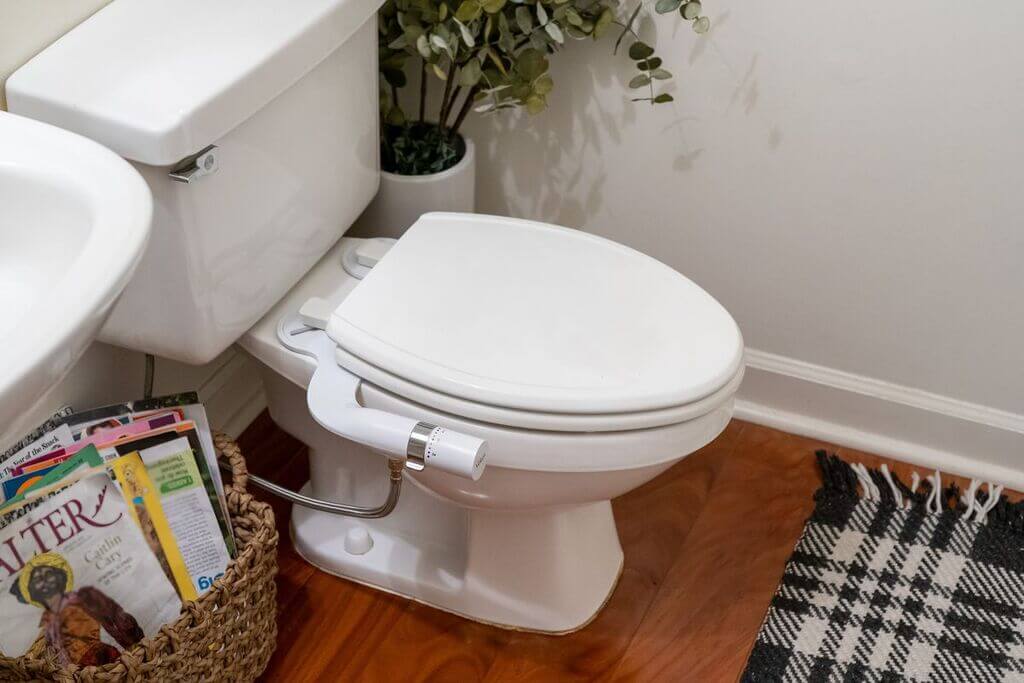 Source: vox-cdn.com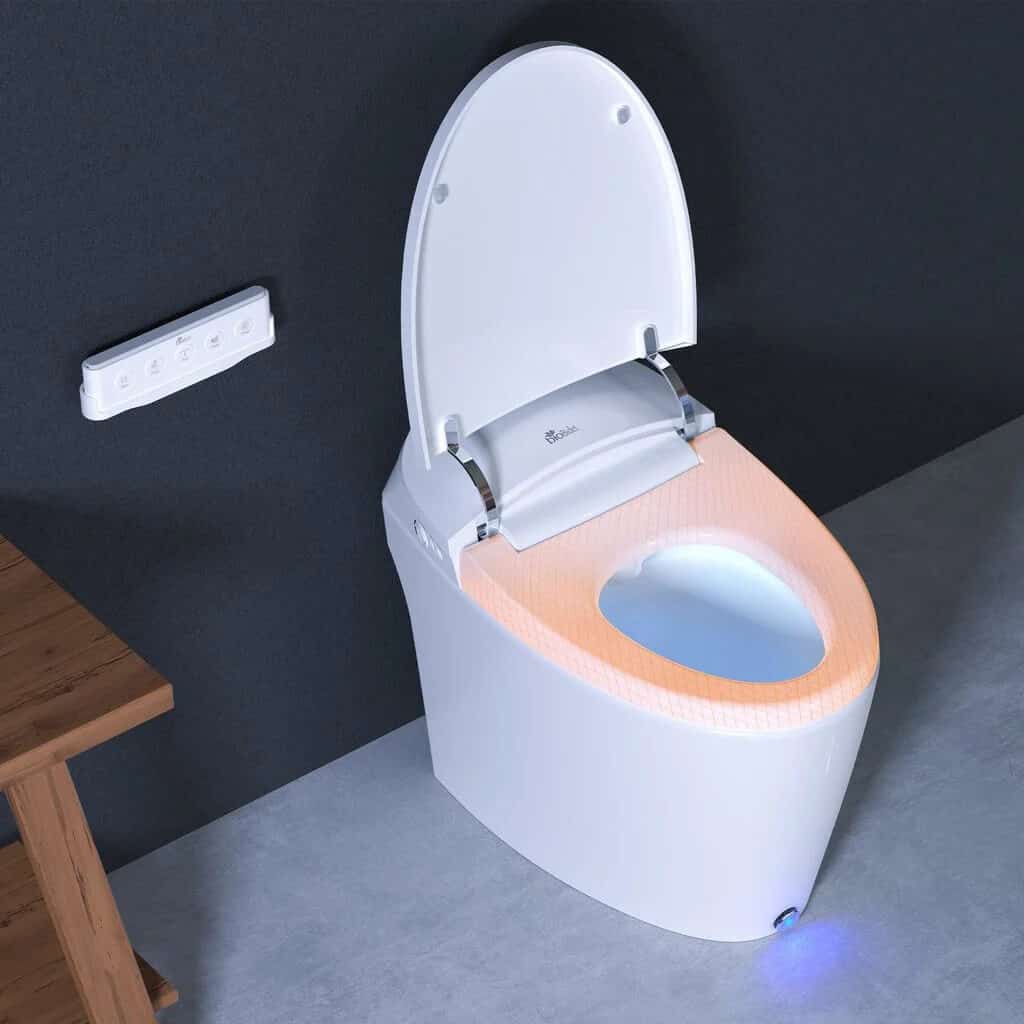 Source: rollingstone.com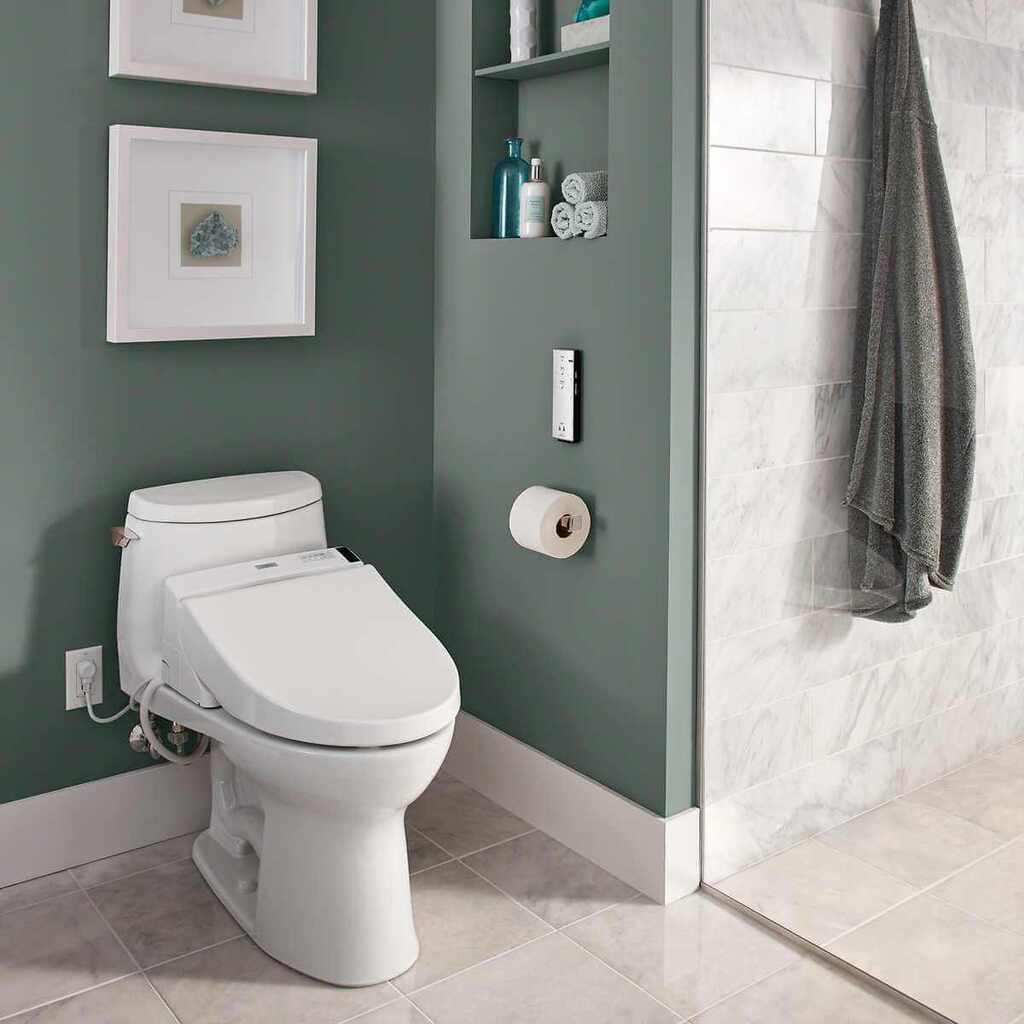 Source: thequintessentialman.com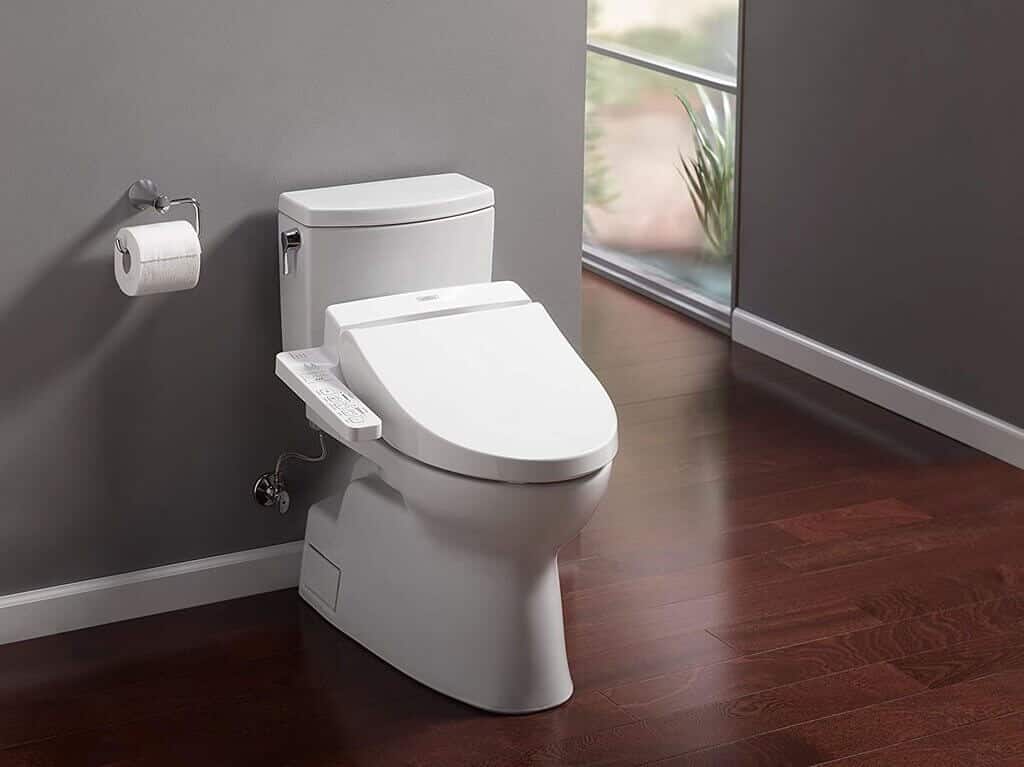 Source: bobvila.com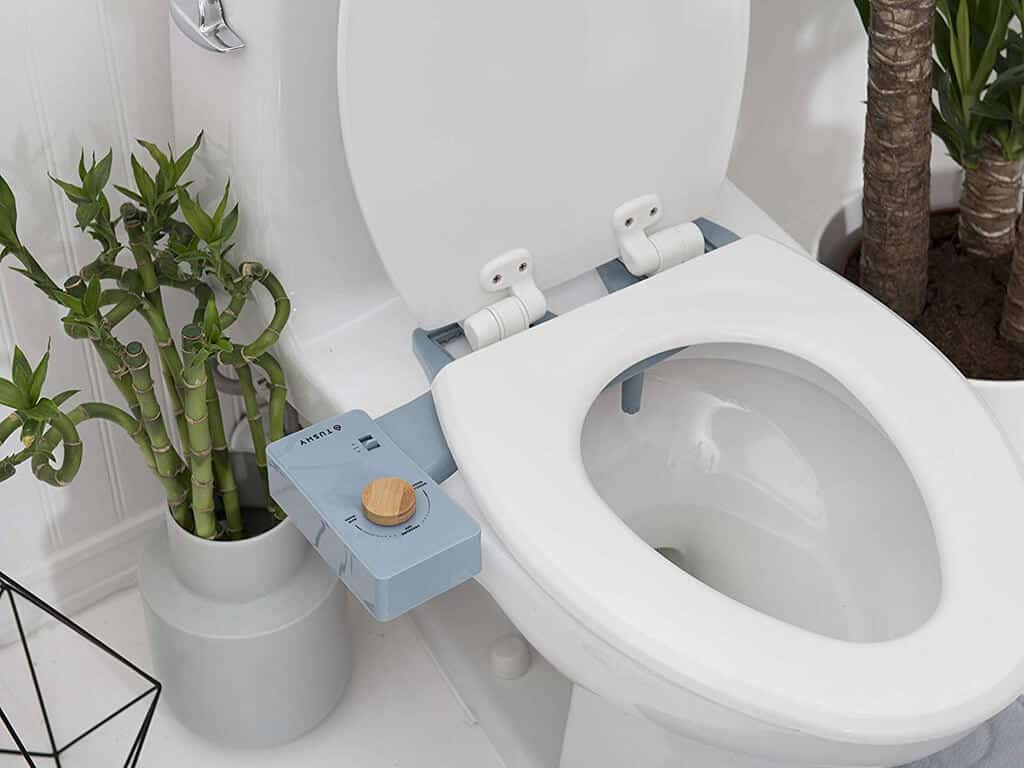 Source: insider.com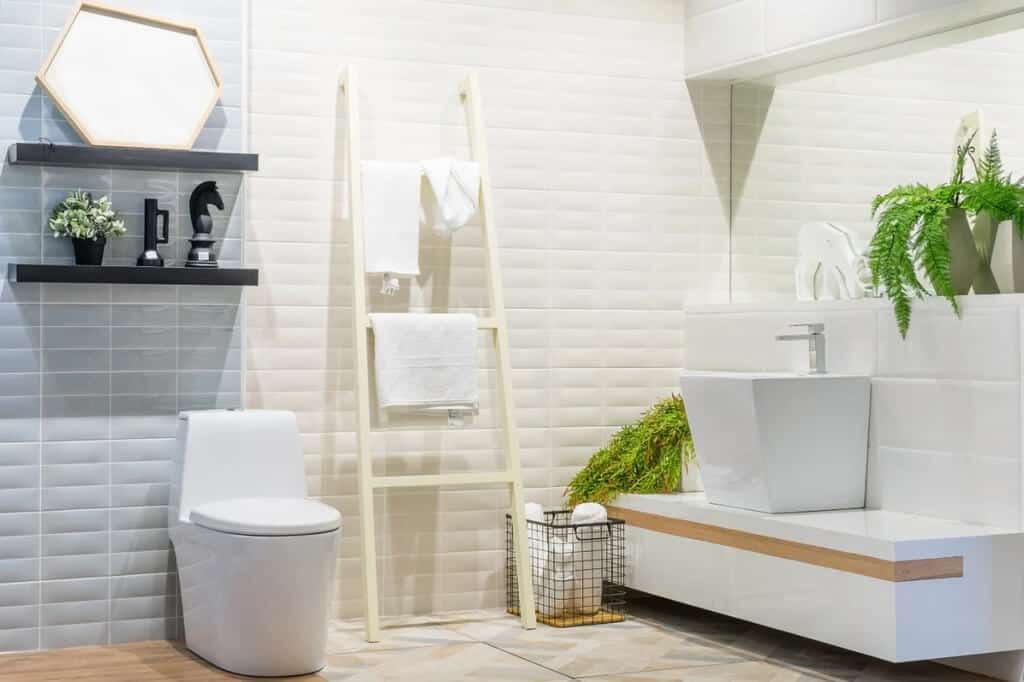 Source: sheknows.com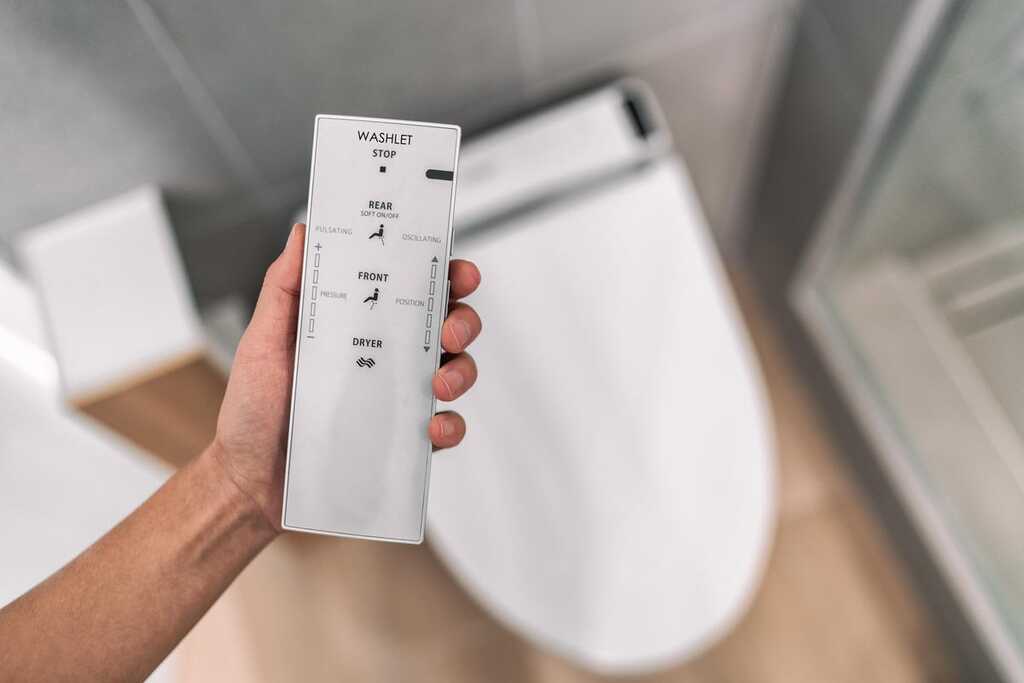 Source: forbes.com
FAQs:
1. How to Choose a Bidet Attachment?
There are a few points that you'll need to take into consideration before choosing a bidet attachment. Simultaneously comparing these parameters, will help you find the right bidet attachment. 
Cost – bidets are available in a wide range of prices starting from $25 to $700 or higher. 

Type of bidet – whether it's electric or non-electric. 

Compatibility with exi

sting fixtures – the bidet attachment for the toilet should fit your existing fixtures.
Other features – bidet attachments have severa

l features like pressure control, water temperature control, type of nozzle, heated seat, deodorizer, air-dryer, nightlight, remote control, etc. Decide which of these features you desire the most and choose accordingly.   
2. How to Install a Bidet Attachment?
The assembly of a basic bidet attachment will involve the following steps:
Turn off the water supply and empty the flushing tank.
Remove the toilet seat, keeping the screws and hardware intact.
Attach the T valve at the junction of the water supply hose of the tank. The water supply hose is reconnected to the bottom of the T valve and then connect to the bidet hose to the remaining end.
Now place the bidet attachment i

n the center of your toilet bowl and reattach the toilet seat in place.

Finally, connect the bidet hose to the water inlet on the attachment. 
After installation, don't forget to run checks for toilet flushing problems.  
3. Which Are the Best Bidet Attachments Available in the Market?
A few of the best bidet attachments of 2023 include Toto washlet C5 and Toto washlet C2 in the luxurious electric bidet toilet seat category. If you want to splurge on a high-end bidet attachment consider Brondell Swash 1400 Luxury Bidet Toilet seat or the Bio Bidet CE 1700, both have customizable preferences, remote control, and additional features like a nightlight, etc. 
4. Are Bidet Attachments Worth It?
The idea of bidet attachments may seem strange if you've had toilet paper all your life. However, bidets have been around for centuries in different parts of the world. Bidets are way more hygienic than toilet paper and are also cheaper in the longer run. Hence, bidet attachments are worthy investments. 
5. Are There Any Budget-Friendly Bidet Attachments Available?
There are many budget-friendly bidet attachment options available out there. Majorly, the affordable toilet bidet attachment options include the non-electric ones. Our best budget-friendly bidet attachment picks include Tushy Spa 3.0 ($119), Luxe Neo 120 ($35), and Genie bidet ultra-thin attachment ($50).
To know more about Home improvement ideas, Cleaning, and decoration tips visit ArchitecturesIdeas.
For daily updates, follow us on our Instagram page @architectures_idea.