What are the Benefits of Smart Toilets?
Automating homes with smart systems used to just be for the tech-savvy or the rich, but it's now become much more common. According to a Consumer Technology Association study, 69% of US households own at least one smart home device, with 18% of those having several. From televisions to hoovers, there is next to no device that hasn't been upgraded with intelligent technology to enhance its original functions. However, the smart toilet is one of the latest gadgets to bring advanced features to households.
After first making waves in Japan during the 1980s, smart toilets are finally becoming sought-after in the UK. In a Smart Home Week survey, respondents voted a self-cleaning toilet as the most desired smart home addition. 
What are Smart Toilets?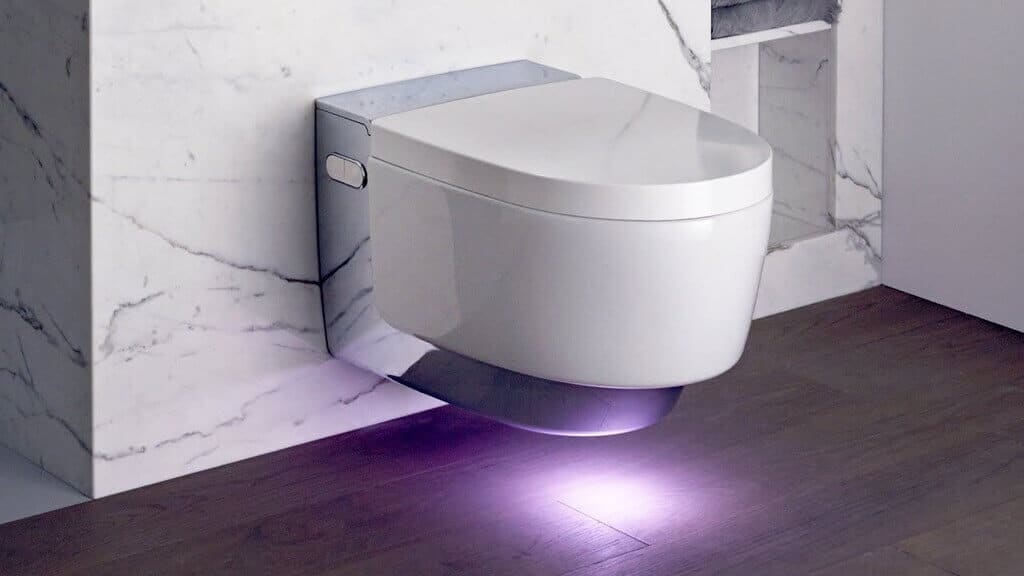 Source: i.ytimg.com
Smart toilets refer to all-in-one toilets or toilet seats that have built-in intelligent technology. The UK's sole domestic luxury smart toilet and bidet toilet seat brand, Washloo, offer smart toilet seat attachments that fit 98% of UK toilets if you don't want to replace the entire fixture. 
These devices clean the user with jets of water, like a regular bidet, but have modern technology integrated, including sensory systems, to interact with you automatically. 
What are the Benefits of Smart Toilets?
To help you decide, read on to find out the appliance's top six advantages. 
1) Additional Comfort 
When you're struggling to keep warm during winter, the last thing you want to do is sit on an icy cold toilet. However, smart models have heated toilet seats to make your restroom experience more comfortable. You can adjust the temperature to suit your preference and adapt to seasonal weather changes.
This feature can also act as a form of heat therapy to relieve any discomfort from muscle tension by promoting increased blood flow for those who struggle with this issue. 
The deodorizer function makes using the lavatory more pleasant as well by keeping the room smelling fresh.
2) Improved Hygiene

 
Scrubbing the toilet is an unpleasant job that nobody looks forward to undergoing. But the self-cleaning function on smart toilets not only eliminates the need for you to clean the toilet but also helps kill odor-causing bacteria to keep your bathroom smelling fresh at all times.
Unlike with regular toilets, you don't need to manually lift and put the toilet seat down or press the flushing button. It's all done automatically to limit the physical contact required and reduce the spread of germs. 
3) Sophisticated Aesthetic

 
An old-fashioned toilet can ruin and look out of place in a modern bathroom. However, smart toilets have an elegant appearance that will blend seamlessly with a stylish aesthetic. The all-in-one models are also very compact, making them an excellent fit for small bathrooms.  
4) Convenience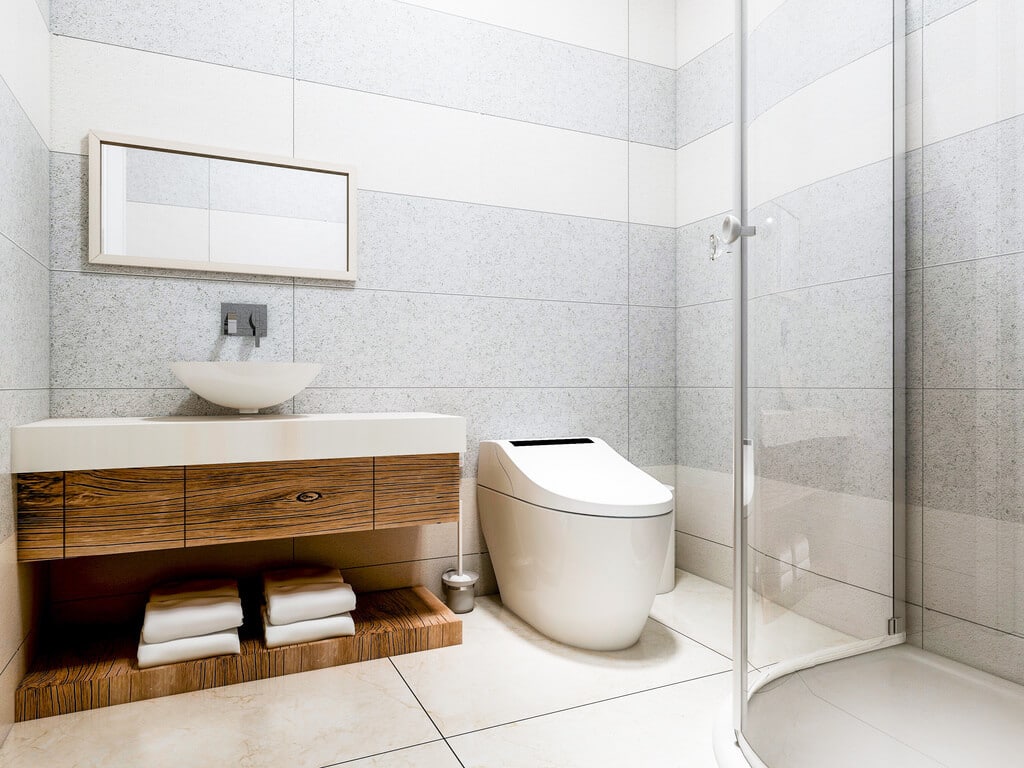 Source: simetrika.es
Arguably the most popular benefit of smart technology is that it enhances ease of use. Intelligent toilets can contain several helpful features, including:
Automatic flushing

Soft-closing lid

Night light

Self-cleaning nozzle
The remote control is often fitted to the side of the fixture or the wall, so even if you aren't familiar with smart technology, it's easy to adjust the settings such as the water pressure, night light, seat temperature, and nozzle position. 
5) Eco-Friendly  
Due to the water spray and air dryer functions, there's no need for toilet paper, which is a single-use paper product contributing to deforestation. 
Smart toilets also lower your water usage by only distributing the exact amount of water required to flush, whereas regular toilets use a set amount. 
Although smart toilets run on electricity, many models have a power-saving mode to lower energy consumption. 
Also Read: Sinkpositive: 17+ Brilliantly Designed Toilet Sink Combo For Small Bathrooms In 2020
6) Suitable for Different Users
The various features of smart toilets allow you to adjust the settings to suit different needs, ages, and genders. 
Many units have a 'feminine wash' setting which provides a more sanitary and convenient wash for female users.  
If you have children, apply the 'kids function' before they use the smart toilet, which reduces the pressure of the cleaning and flushing cycles. 
The sensory system included in smart toilets also makes using the restroom much more accessible for people with disabilities or the elderly.  
Smart toilets bring luxury to the bathroom experience with the sleek design and enhanced comfort. However, they also have many practical advantages as they're much easier to use, better for the environment, and more hygienic. These benefits make the gadget a superb addition to your home, whether you're looking to completely renovate the bathroom or update it with a few new touches.