Ideas And Tips On Designing A Small Bathroom
Your home is a pure expression of your style where every nook and cranny should be curated to both look good and match your needs. A bathroom is the perfect example of one of the most used spaces in a house that can be transformed into a room that offers much more than functionality. While many of us dream of big, luxurious bathrooms with giant bathtubs and walk-in closets, we are often constricted by the lack of available space.
Source: Pexels.com
Designing a bathroom can be challenging, but designing a small bathroom can be even more challenging because of the many elements you need to keep in mind, such as fitting in all the fixtures and leaving enough room to move about. While the lack of square footage sounds daunting, we encourage you not to throw in the towel just yet because we believe that compact bathrooms can be made just as glamorous as their large-sized counterparts.
Are you ready to revamp your small bathroom into space where style meets practicality? Do you want to learn the tips and tricks to make the room look instantly spacious? Then you have come to the right place because we will be sharing the best ideas on how to design a small bathroom perfectly. 
The Cost Of Building A Bathroom
Before we roll our sleeves and dive into it, we need to talk about the finances of building a small bathroom. You need to decide whether you will be redesigning an existing space or building a new room from scratch. Perhaps your family has grown in size, and you need to squeeze in an extra bathroom? In any case, the first step in the process is to understand the cost of fitting a bathroom so that you can budget and set aside the money. 
While preparing the costing, be sure to keep in mind the price of materials, labor, and the fixtures to be used and keep a cushion amount in case of emergencies. The overall cost of building a small bathroom will depend on the space available and the look you are going for. Typically a basic bathroom costs around £2000, but a more high-quality one can average around £15,000. Once you have a sense of the cost involved, you can move on to the fun part, designing your dream bathroom. 
Play Around With Mirrors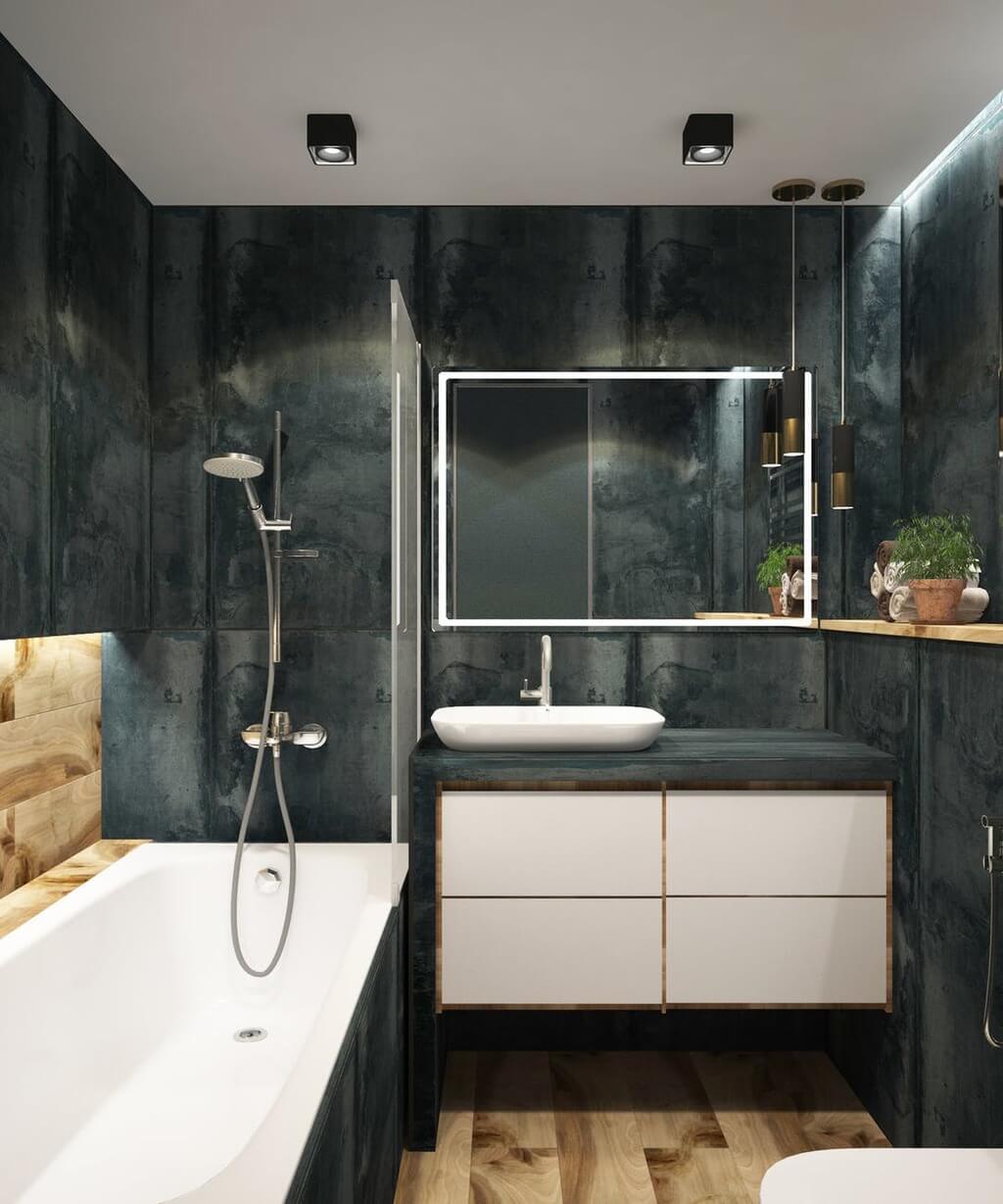 Source: Pexels.com
When it comes to tight spaces, the perfect way to create an illusion of space is by incorporating as many mirrors as possible. Even if the bathroom is not getting enough light, the mirrors will brighten the space and make it look open and airy. You can add full-length mirrors to one wall in the bathroom. This can be achieved by either placing a mirror from floor to ceiling or elongating the one on top of a sink or vanity. Not only does this mimic the presence of a window, but it can be a great idea if more than one person has to use the mirror at the same time. If you cannot create one mirrored wall, you can add multiple small mirrors to achieve the same effect. 
Be Clever While Using Tiles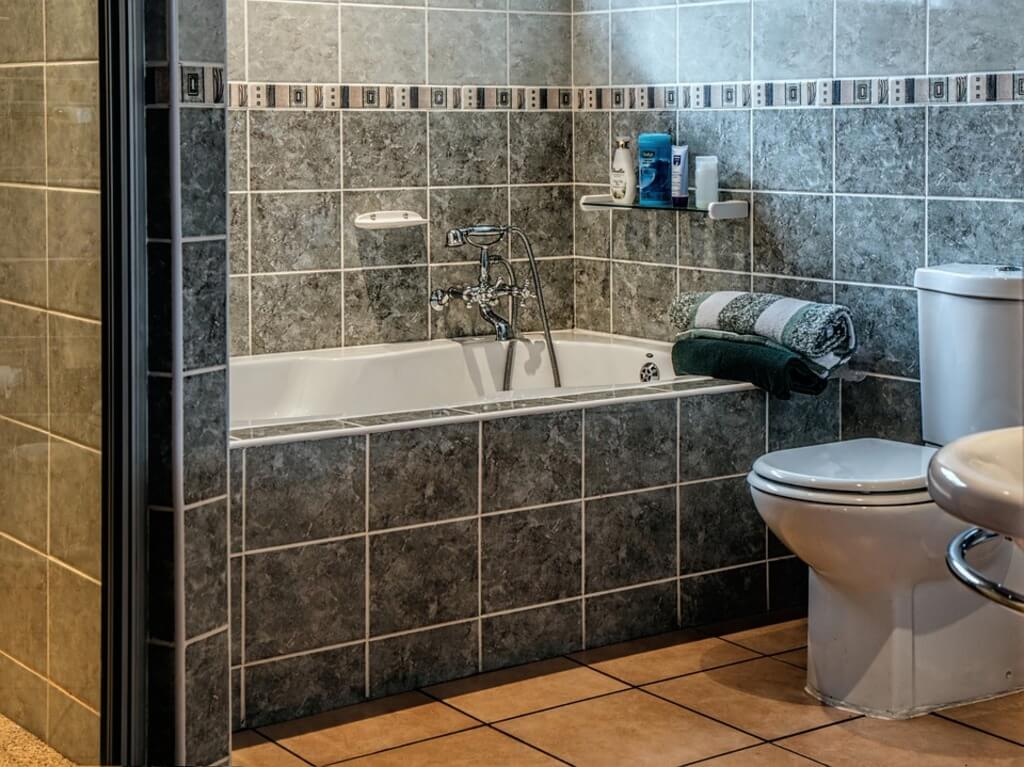 Source: Pixabay.com
In line with the theme of designing small bathrooms to look more spacious, one great trick is to use tiles to one's advantage. The idea is to use tiles from the floor to the ceiling for the ceiling to look higher. There are several creative directions you can take with this approach. You could either use the same tiles for the floor and the walls, or you could place more decorative looking tiles towards the ceiling to draw attention upwards. For a chic look that won't cost a fortune, we suggest you go for smaller ceramic tiles, either one-by-four or two-by-six. If you don't want to go for a fully tiled look, you could opt for another style that involves tilling the front of the bath and the wall with the same design. Because it blurs where the tub ends and where the walls begin, it allows the room to appear bigger. For this particular aesthetic, we suggest you go for marble tiles. 
Also Read: Give Your Bathroom a Makeover with Porcelain Bathroom Tiles
Declutter The Floor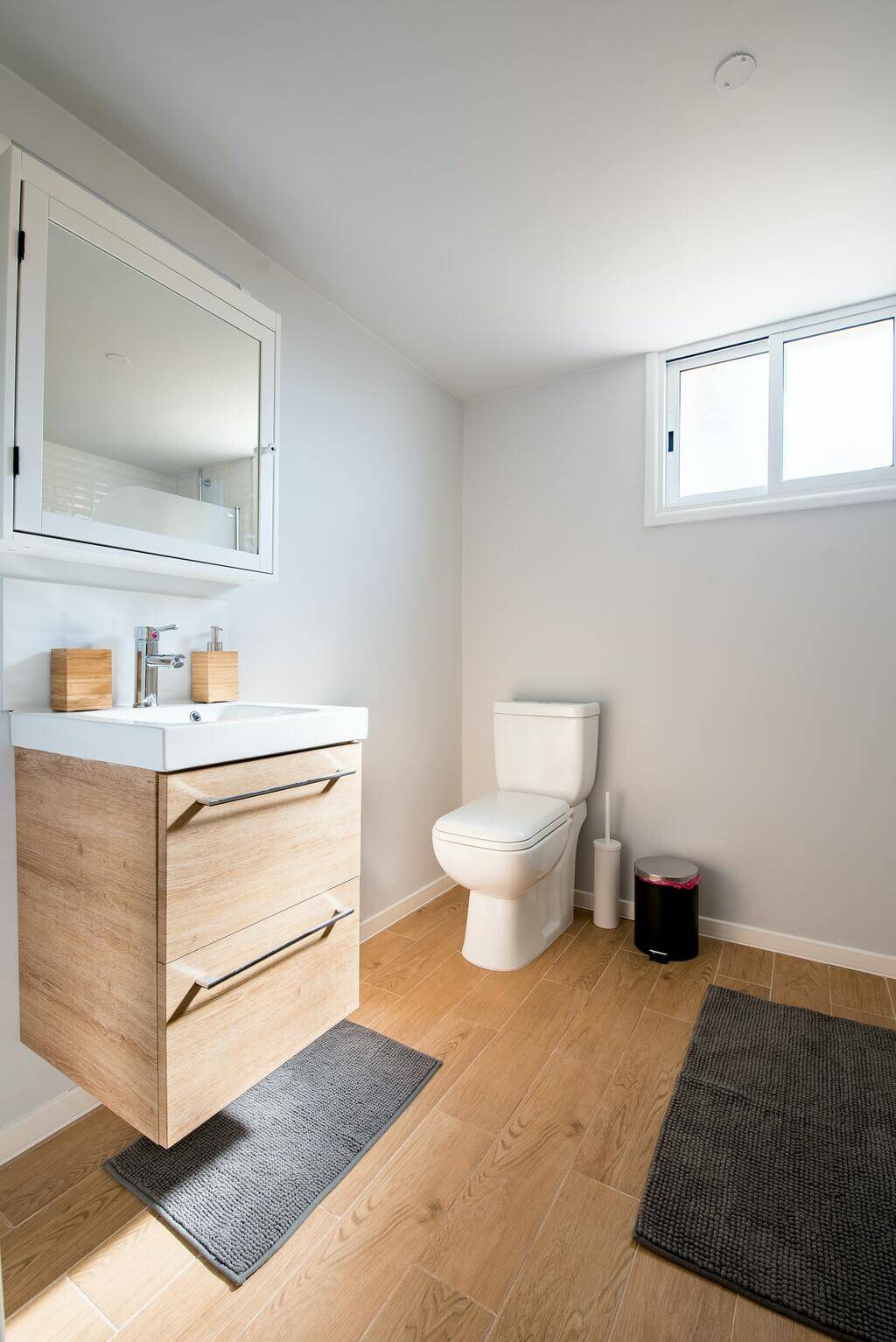 Source: Unsplash.com
When it comes to small bathrooms, the key is to keep the floors as free as possible to create room for movement while making the whole area look less busy. To achieve this, consider mounting your toilets to the wall instead of placing them on the ground. You can also look at floating sinks and knobs that are fit directly into the wall. Float the vanity by installing a mirrored recessed cupboard above the sink to free up more space. When it comes to creating storage space, the same technique can be applied effectively. Place storage shelves above the toilet or on the walls instead of closed cupboards to maximize the space. We even suggest mounting the towel bar behind the bathroom door to keep the walls free for shelves. 
Create An Accent Wall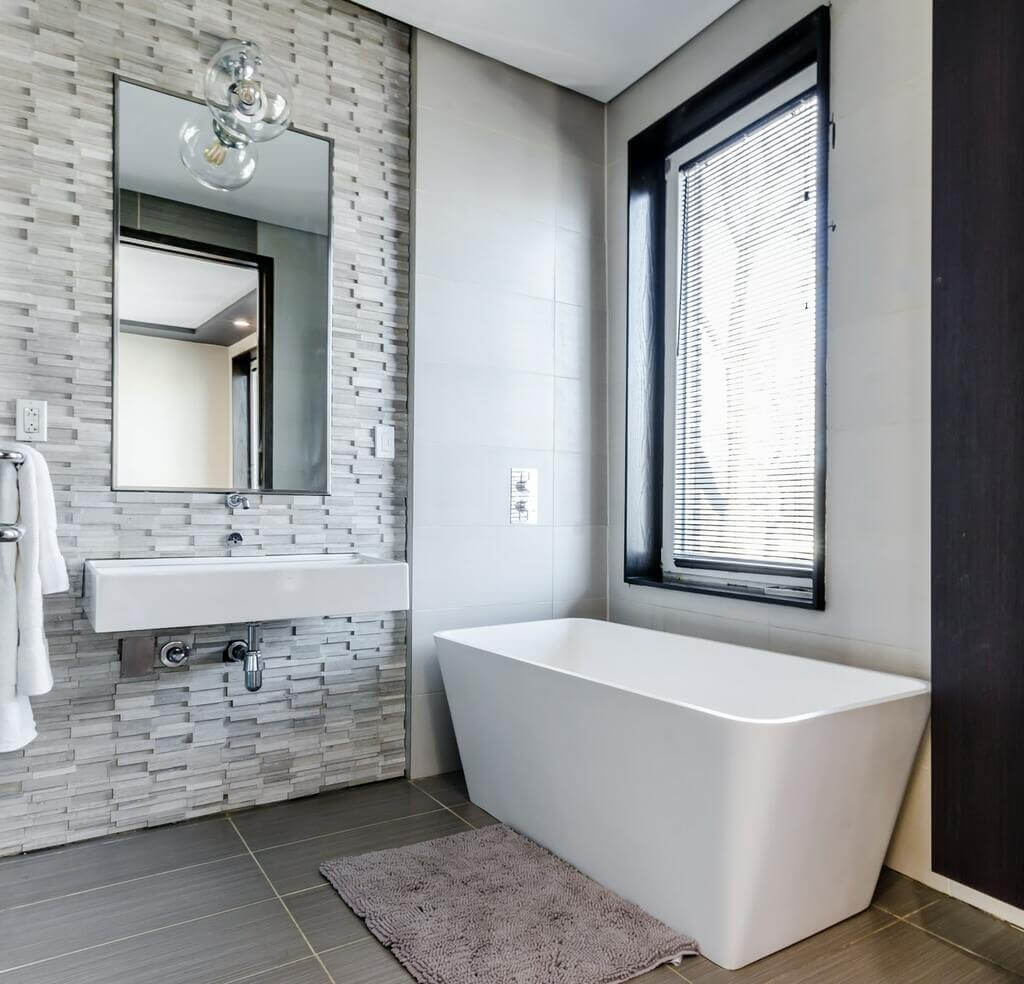 Source: Unsplash.com
While you want to create a functional bathroom that appears spacious regardless of the square footage, there is always room to bring in artistic flair, and the best way to do this is by installing an accent wall. This will bring that dose of color your small bathroom needs to come alive. Consider bright patterned wallpaper with a large-scaled pattern to create the perfect illusion of a bigger space. You could also create a bold pattern using tiles that go to the floor and across the room. The idea is to keep the rest of the walls light and simple to make the accent wall pop and bring personality to the bathroom. You could be following an overall white color theme but adding a vibrant deep Fuschia accent wall can really take things up a notch. 
Parting Thoughts
When it comes to designing a room, the sky's the limit to what you can do. Even if you have a small bathroom to create, never let space restrictions keep you from achieving a perfectly aesthetic bathroom. Follow our design guide, and you can end up building a statement bathroom that puts all other rooms to shame.