How to Easily Upgrade the Look of Your Bathroom
The bathroom may not be one of the first places in your house that you think about making updates to. In fact, it may escape your mind completely most of the time as you focus on more noticeable areas like the kitchen, living room, and dining room. However, time is being spent in the bathroom and your guests will notice if it's not such a good look. You'll see it too if you can refocus your eyes to notice what you've gotten used to. 
If things in the bathroom aren't looking so good, you may wish more than anything that you could unsee that fact. An outdated or just plain drab look in the bathroom is certainly a real tragedy. It's also something that can be quite easily resolved though. With just a little bit of know-how, you can be getting the look of your bathroom just right without any trouble at all. Really, the only question is where do you want to begin?
Change Out the Faucets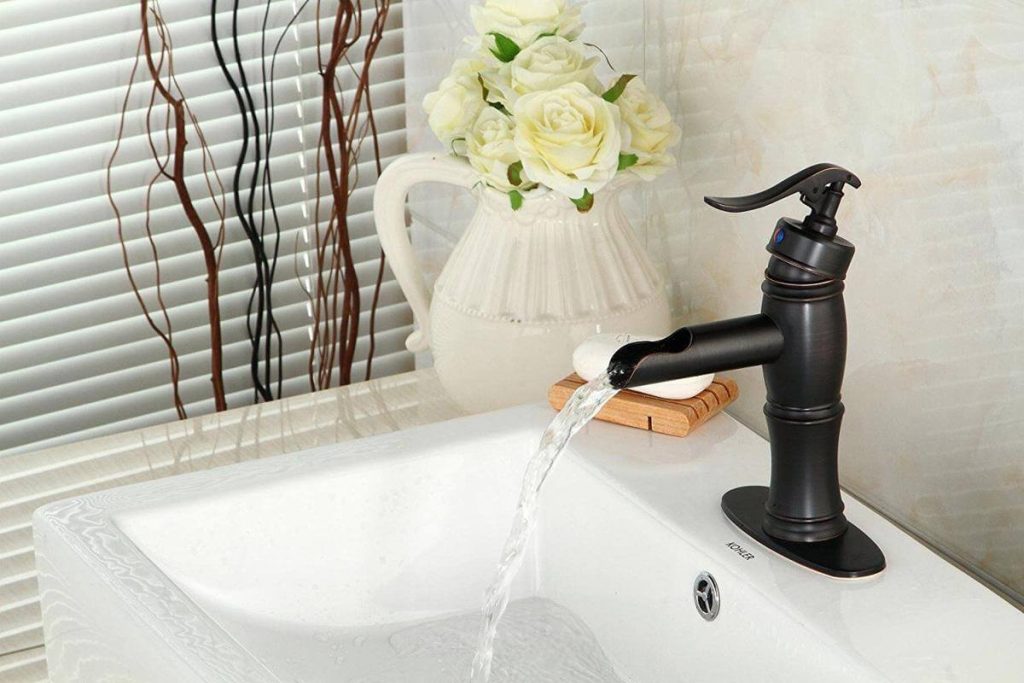 Source: townnews.com
One easy task that can quickly and dramatically elevate the look of your bathroom is changing out the faucets. This may be a good place for you to start. 
By simply removing the old faucets and replacing them with a newer and much nicer ones available at allorausa.com will boost the elegance of the entire room. The process of installing new sink faucets is not a difficult one, and it's certainly worth getting that glamorous touch in the bathroom.
Upgrade to New Plumbing Appliances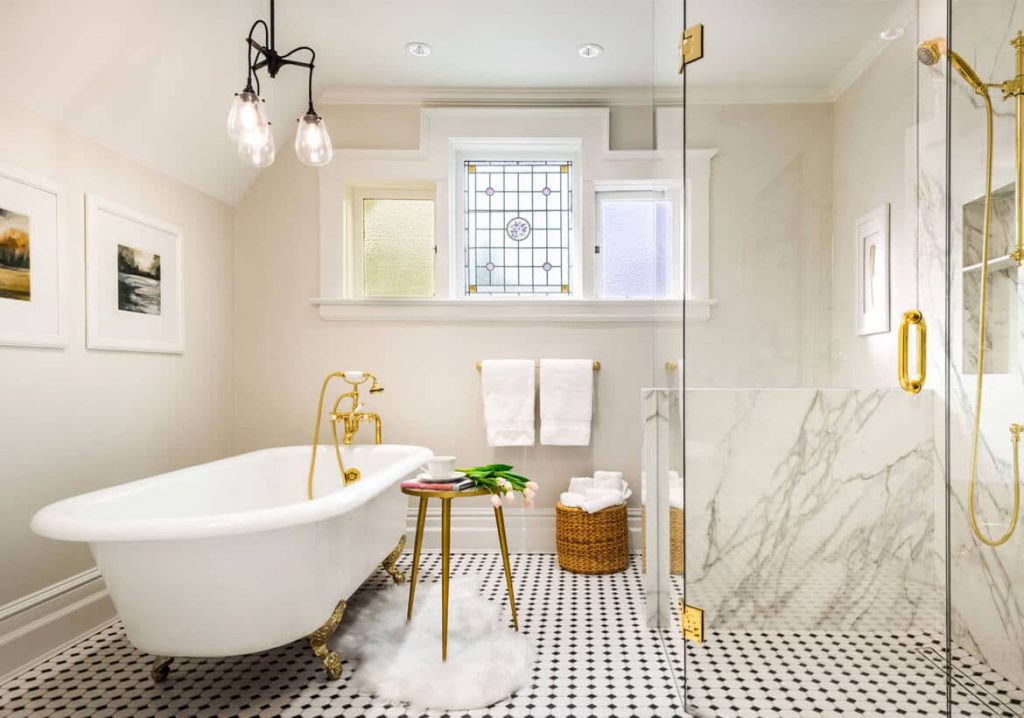 Source: sebringdesignbuild.com
A slightly more drastic method to get your bathroom looking exactly as you want it is to upgrade those bigger and very noticeable items. By turning your attention to the toilet and shower or bath themselves, your efforts in the bathroom can really have a big impact. 
Replacing the toilet may really be more of a functional than aesthetic upgrade, but it is absolutely a change that will be noticed. This central piece of the bathroom may actually be quite detrimental to the overall look of your bathroom. If your toilet is old or you just would much rather have the brand new one, it would definitely be worth the effort to install a toilet that brings a beauty you wouldn't even expect from such an item. 
Of course, the shower or bath is another major item that may really deserve your focus. There are so many tasks that you can take care of here, from picking out some beautiful tiles for the walls or floor to upgrading to a showerhead and bathroom accessories that provide real luxury. Anyone decision for the bath or shower can really improve bathroom appearances in incredible ways. If you can undertake a project on one of these items, your bathroom appearance will certainly be improved.
Add Those Little Details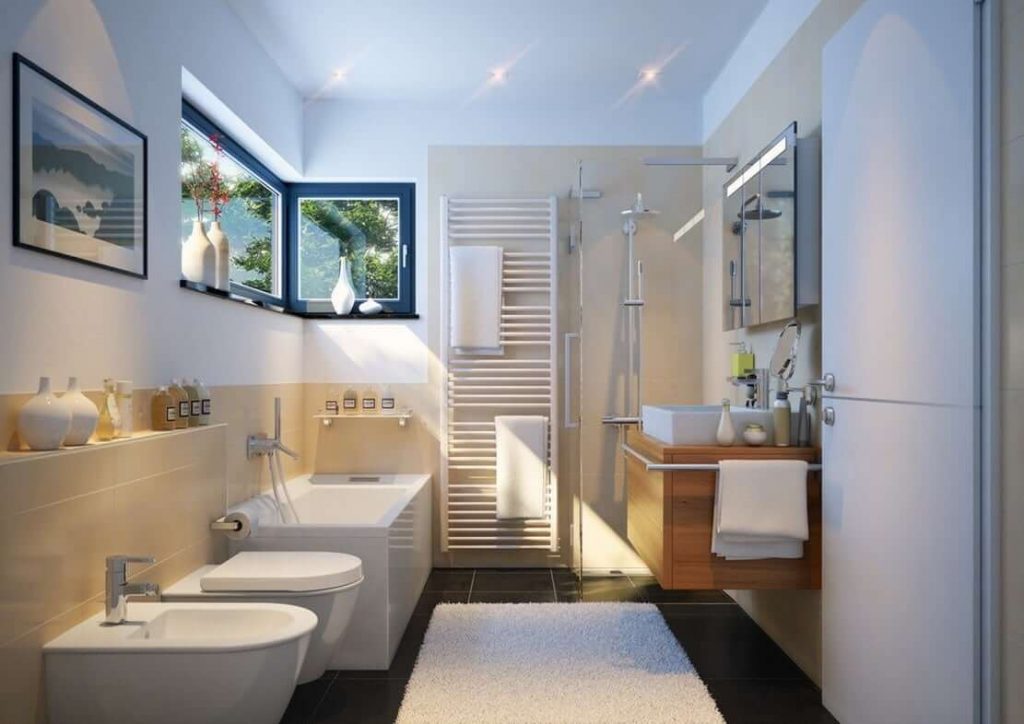 Source: darekandsons.com
To most easily make the bathroom look nicer without the work of bigger projects or to put the finishing touches on those bigger projects, don't forget the details. Small factors like clutter on the counter or lacking a place for certain other items may not seem like too big of a deal. Still, putting the extra effort to resolve these bathroom eyesores can make a real-world difference. And it doesn't even require the most basic of plumbing knowledge. 
It can be as simple as providing the storage you need and installing the fixtures your bathroom is sorely missing. Clutter can easily be cleared off counters when you have a medicine cabinet to easily store items within. And it's not too difficult either to install a nice towel rack or shower soap dish yourself. With these details pulling it all together, your bathroom couldn't look any nicer. From the big projects to the small additions, you will have found just the right balance for an easy upgrade of your bathroom. 
Also Read: Flooring Guide: 7 Best Flooring for Bathroom in 2020!!
Easiest Upgrades with Professional Plumbing Help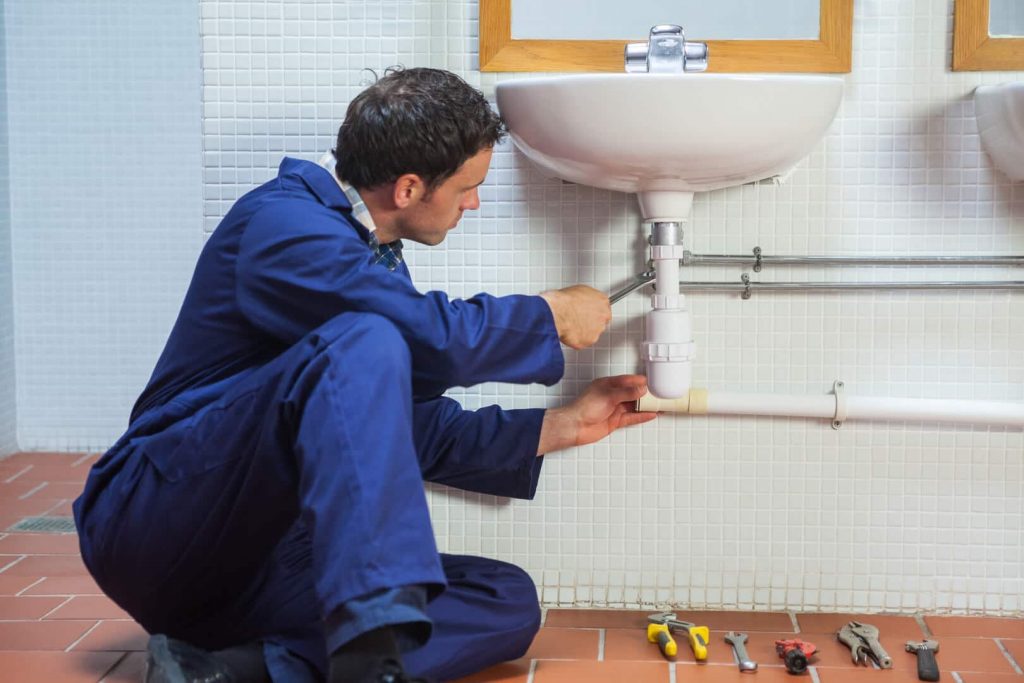 Source: localbusinessau.org
There are lots of easy ways to upgrade the look of the bathroom, even all on your own and completely without assistance on the plumbing aspects. However, if taking on a particularly ambitious attempt, it is probably best to turn to professional plumbers for advice or to tackle the job themselves. After all, they are the experts that will also always be there if something does ever go wrong with your plumbing. These professionals know what they're doing and won't neglect anything as you strive together to make the bathroom a beautiful place.