We all are a big fan of high end and well-designed interiors. The cozy seating arrangements with textured large sofa throws always draw our attention and urge us to decorate our lounges in the very same way. And if thought thoroughly they are a great way to cozy up a paired couch and add color and pattern to it along with other benefits as well. There are thousands of ways you can add rows to your living from and give it a completely different and high style look. The thing about large sofa throws and blankets is they make up a good pair and look very powerful and attention-getting if added appropriately. When it comes to using them to dress up your settees, sofas, arm sets and couches there exist unending ways. But going through each of them can consume a lot of your precious time and energy, therefore, we have rounded up a few of the best ideas that will not only help you add throws to the sofas artistically but also alter their shape and overall look.
1. Create a Versatile Base
You should start with a neutral-toned base such as neutral pillows that are approximately 20 to 25 inches square for large sofas and 15 to 20 inches for small sofas. Arrange them according to your personal preference or mood. Choose the pattern or texture that complements your sofas and creates a crisp look. When it comes to the fabric material cotton wool velvet and chenille all look equally pretty, all he needs is to choose them according to the season and need.
When it comes to the throws you should choose the color that is lit present both on the couch and the cushions.
2. Color Scheme & Design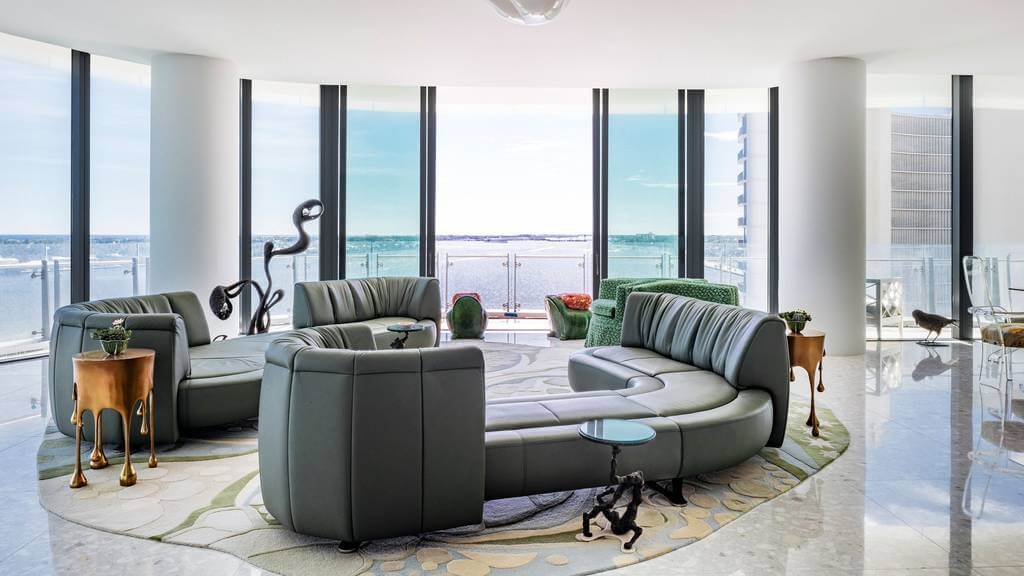 When it comes to the colors theme and designs this is the fun part. It allows you to mix and match various colors and pick the one you love the most. As a thumb rule, you should choose the shade according to the surrounding of your room such as the rug or the artwork displayed in your place can be chosen as a starting point to get inspiration for the color and design. But you need to remember that you are not supposed to create a monochromatic look but mix and match the colors that subtly complement each other and ties into the art adding an accent to your creation at the same time.
3. Wild Card Accessory
To complete the look you can choose a dark metallic color, a large sofa throw or an embroidered cushion. This will complete the overall look and stand out the textured look as well. For instance, if your sofa is in the off white or cream color you can opt for striped silver grey and blue cushions along with two plain off white cushions and royal blue large sofa throw or blanket. To balance the overall arrangement a small-sized rectangular pillow placed right in the center will add interest and keep the sofa a little softer and a bit overcrowded but very inviting and cozy.
4. Royal Finishing Touch
All beautifully styled living rooms Have artistically designed and well-organized furniture with gorgeous texture and accessories. There are many options when it comes to living room accessories used to design the furniture such as throws, blankets, quilts, bedspreads, and lightweight duvets. All you need is to choose the right tiles 1 in a neutral color for summer and warm you for winter and drape it nicely on the back or the arm of the sofa for a relaxed and simple look. Whereas for armchairs you are advised to use a lightweight blanket and drape it nicely on one side.
The rules and advisors stated above can be closed for every season holiday and occasion just by switching the pillows. For instance, you can replace the existing stripe cushion with the floral ones or a 3D pair of pillows. You can buy settee throws blanket at our online store of UK.
Ending note
In this article, we have described some thumb rules or smart tips that can help you create a well-organized and designer looking living room. Remember that along with the tips stated above your preference matters a lot because at the end of the day you are the one to live in and see them every day.