The Best Electric Blankets of 2020: Wrap Yourself Up in Comfort & Luxury!!
Winter is on the way, so are you prepared for that? If you live in particularly chilly climate regions, a regular blanket just isn't enough, right? We all want a comfortable sleep in the most chilled winter nights, and if you don't feel warm enough, you'll be not able to sleep the whole night. Woolen sheets, thick comforter are not sufficient to provide you the warmth. So what is the solution? Who can eliminate the chill? The answer is an Electric blanket. 
Yes, electric blankets pump out heat to keep you extra fuzzy and cozy. So whether you want to feel warm on your couch or on the bed, these cozy blankets will keep you and your loved ones warm. Today we have come up with seven electric blankets that are best in the market right now. So forget old methods of layering a lot of blankets and sheets in winters, check these insanely cool electric blankets. 
What to Look for in an Electric Blanket?
Before we dig into the blankets list, let's know what the major things that you should always look in an electric blanket before you buy the one are: 
Material
If you feel scratchy in a blanket, then there is no use of it, right?  But fortunately, heated blankets are made with soft microfiber that is very soft to touch. The polyester microfiber blankets are machine washable for easy care and dryer safe. 
Size
Before you order, first decide whether you want a blanket for your couch or bed as both will be in different sizes. Electric blankets come in sizes from twin to king. 
Dual Temperature Control
Always buy a dual temperature control heated blanket, if you know that you'll be sharing the blanket with someone else. In dual control, you can set the two different temperatures at the same time. 
7 Top Electric Blankets in 2020
Below is the list of best-heated blankets to help you stay warm on chilly nights:
source: walmartimages.com

When it comes to electric blankets, Sunbeam is a well-known brand, and our first pick is also from this brand. Their Quilted Fleece Blanket is not only budget-friendly but also it is designed with ThermoFine technology so that it will provide you evenly distributed heat all night long. 
And the best part is that it has ten temperature settings with many other features such as automatic shut-off capabilities with a 10-hour timer, and dual adjustment options for couples in the Queen and King sizes. Made from ultra-plush polyester fleece, this blanket holds heat quite well and provides night-long thermoregulation. It also comes in various colors and sizes like twin, full, queen, and king, so you can choose your favorite one.
Key Features
10 temperature settings

Machine Washable

5-year warranty

Dryer Safe

Polyester fleece

Soft and Durable

Automatic shut-off function

Dual controls for larger sizes
2. Warmland Single Bed Electric Bed Warmer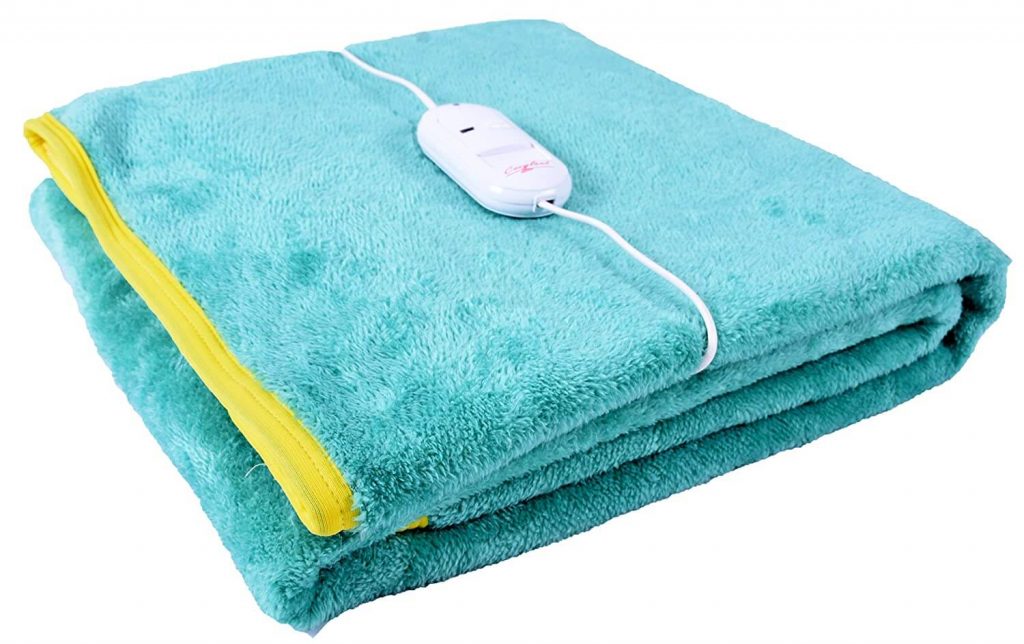 source: amazon.com
Living in cold regions of the planet? Then this electric blanket will work perfectly for you. Whether you are watching TV or sleeping, the Warmland single electric blanket will give you the utmost comfort. 
Comes with three controllable speed options-low, medium, and high; it is perfect for old age people and people who are suffering from arthritis & backache. The blanket will get warm as soon as you switch it on. 
Key Features
100% Shockproof and 100% waterproof

Autocut for overheating, 

5 Year Replacement warranty

Flexible

3-speed setting options

Auto shut off

Machine washable

Low power consumption
3.

Biddeford Microplush with Sherpa Electric Blanket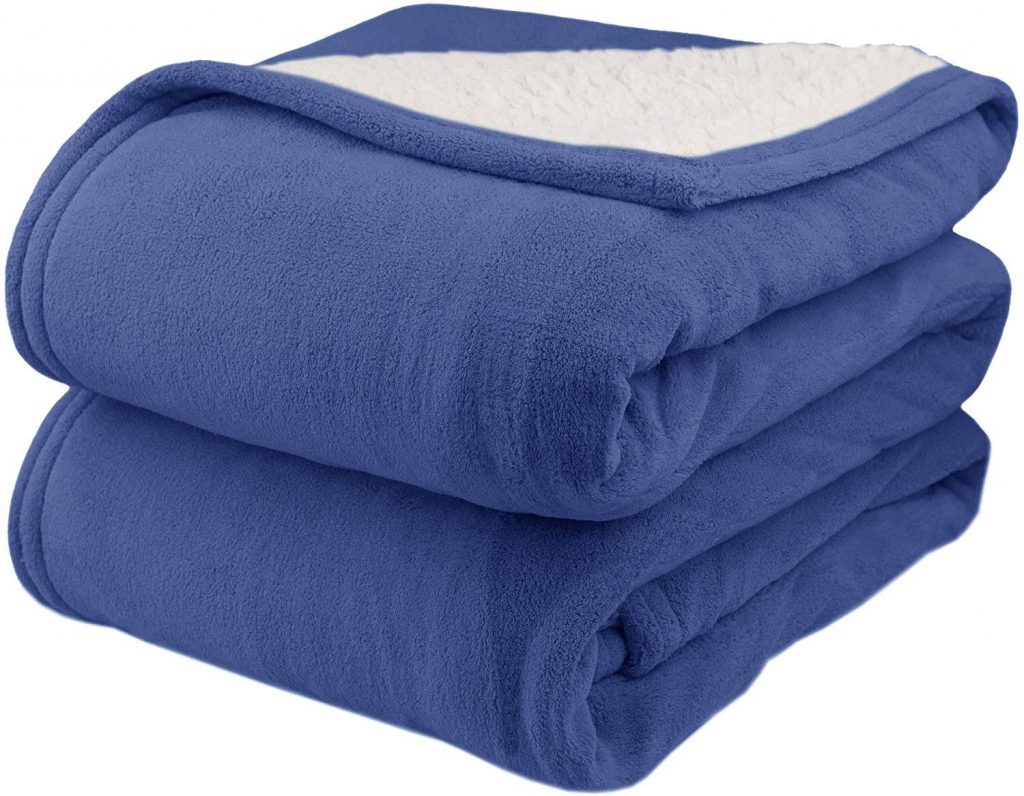 source: amazon.com

Sometimes you and your partner don't agree on the same heat level, right? So here is the solution for you: the Biddeford Microplush Electric Blanket. Yes, it is a dual-control blanket that comes at an affordable price. It comes in both queen and king sizes and with two controllers for dual heat zones. Isn't it amazing?
This blanket has a soft micro plush fabric on one side and a cozy sherpa on the other, which means it is comfy on both sides. Also, it has ten heat settings and a ten-hour shut-off for safety. It is super easy to wash and dry.
Key Features
100% Polyester

Soft and Comfortable

Adjustable heat settings

Auto shut-off timer

Machine Washable

5-year warranty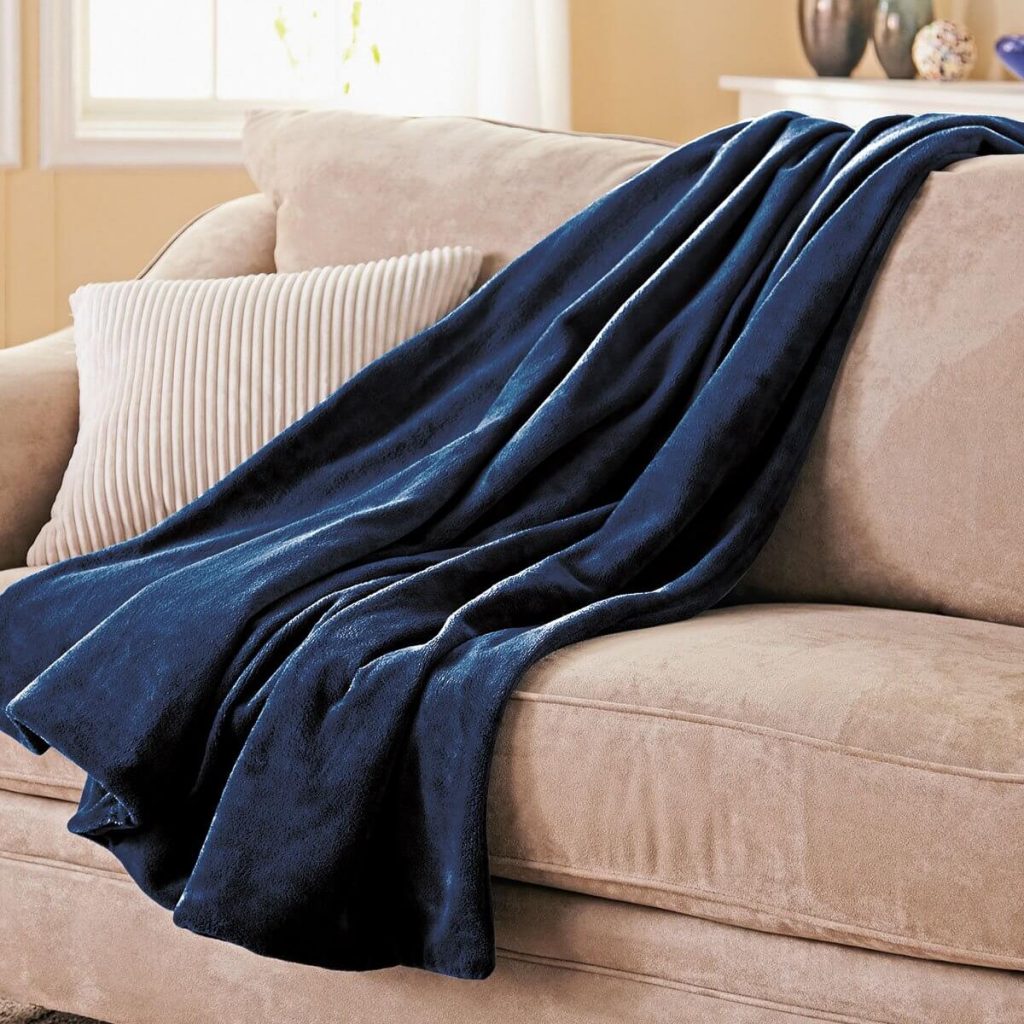 source: sunbeam.com

Don't want to spend a lot on your first electric blanket? Try this one. The Sunbeam Heated Throw Blanket is super affordable and ultra-soft. Although it is on the smaller side, still it is worth giving it a try. 
Made from polyester, and it uses ThermoFine technology to deliver even heat. It also has three various settings to choose from. Don't worry if you forget to turn off the things, because this blanket will automatically turn off after three hours. Another great thing about it is that you can easily clean in the washing machine and dryer.
Key Features
100% Polyester

3-hour auto-off

Controller with 3 settings

Ultra-soft microplush

ThermoFine technology 

Easy to use

Machine-washable and dryer-safe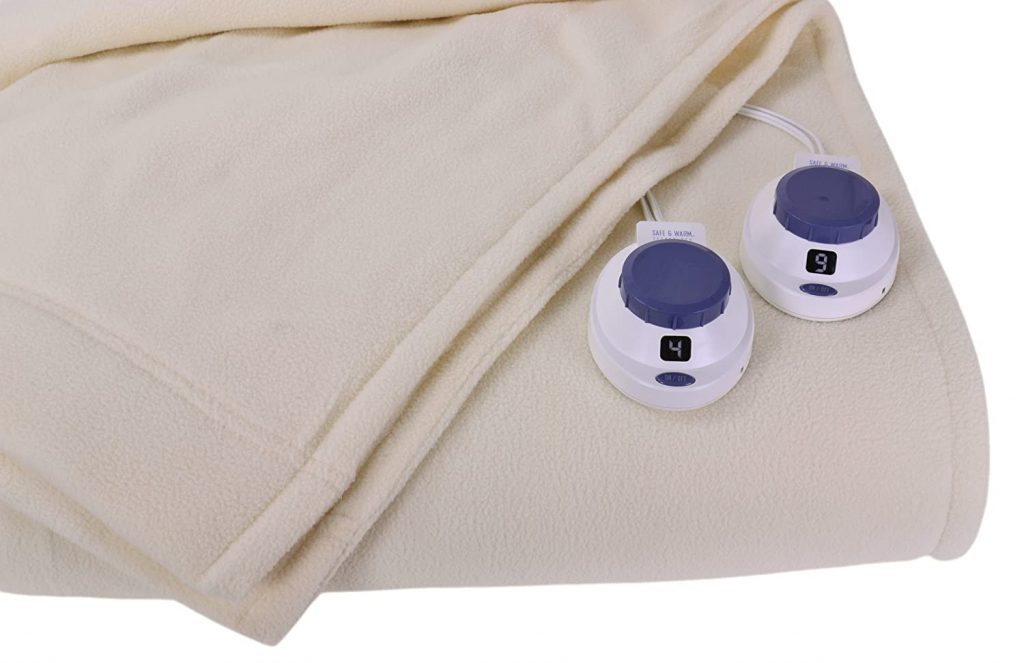 source: simplemost.com

Want a super comfortable and a better performance blanket? Particularly, the SoftHeat by Perfect Fit is on the expensive side, but it has many awesome features such as Low-Voltage Heated, safe for pets, and many more. 
This blanket uses a low voltage technology, which is very safe even if it gets wet. Available in twin, full, queen, and king sizes and plenty of cute colors, you can select any blanket. You will not even feel the wires, and yet it delivers cozy and consistent heat. Know which is best between microfiber and cotton sheets.
Key Features
Patented Safe & Warm

Safe in the presence of moisture

Automatically shuts off after 10 hours

Machine washable

Comes in various colors

Safe & Warm Low Voltage Technology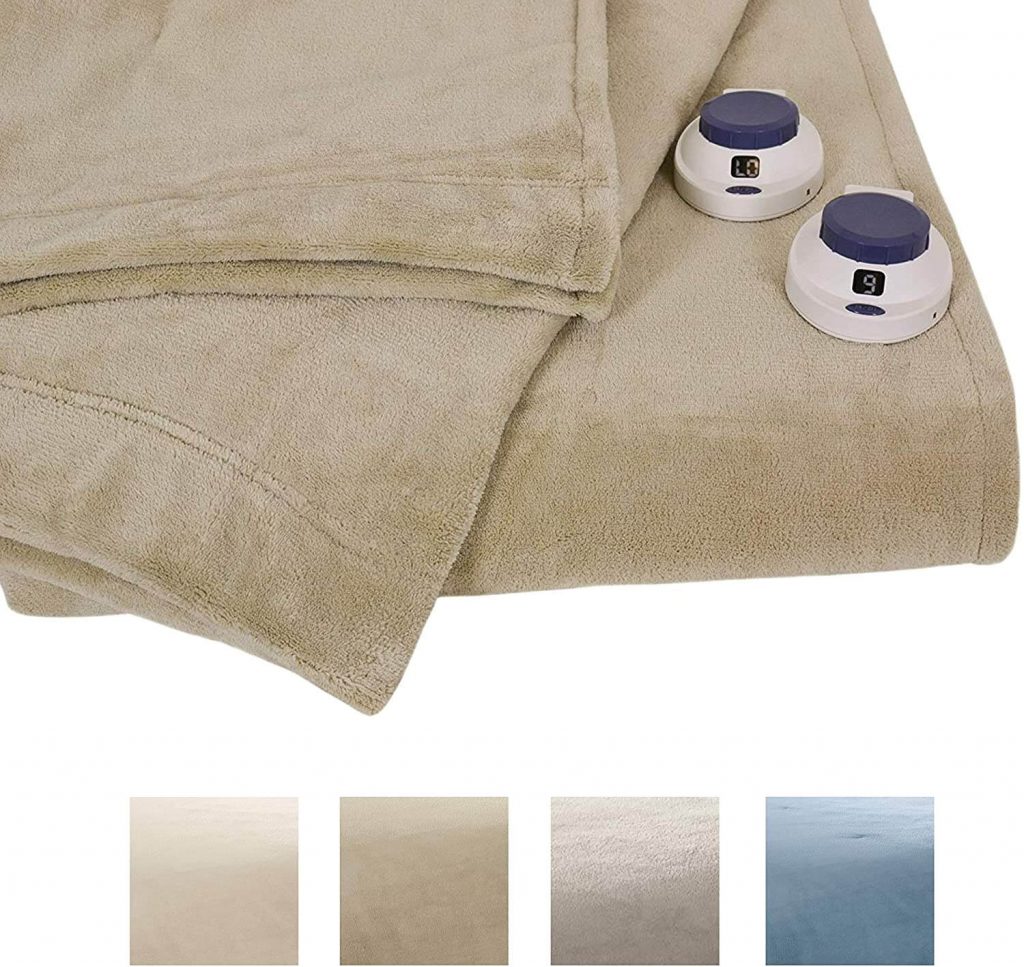 source: dailysleep.org

One thing that people hate about electric blankets is that they can feel the wires when they're using them. But not with this one! The Luxe Plush Fleece Electric Throw from Serta has super-thin wires that are nearly undetectable during use for a more convenient experience. It uses low-voltage wires that are safe in the presence of moisture and for pets to sleep on.
Like many other electric blankets, this model also offers 10 heat settings ranging from light to very warm. Additionally, the blanket will automatically turn off after 10 hours. You can buy this blanket in four beautiful color options.
Key Features
10 temperature settings

5-year warranty

Lightweight

Polyester microfibers

Automatic shut-off function

Dual controls for larger sizes
Also Read: The 5 Best Egyptian Cotton Sheets of 2020!!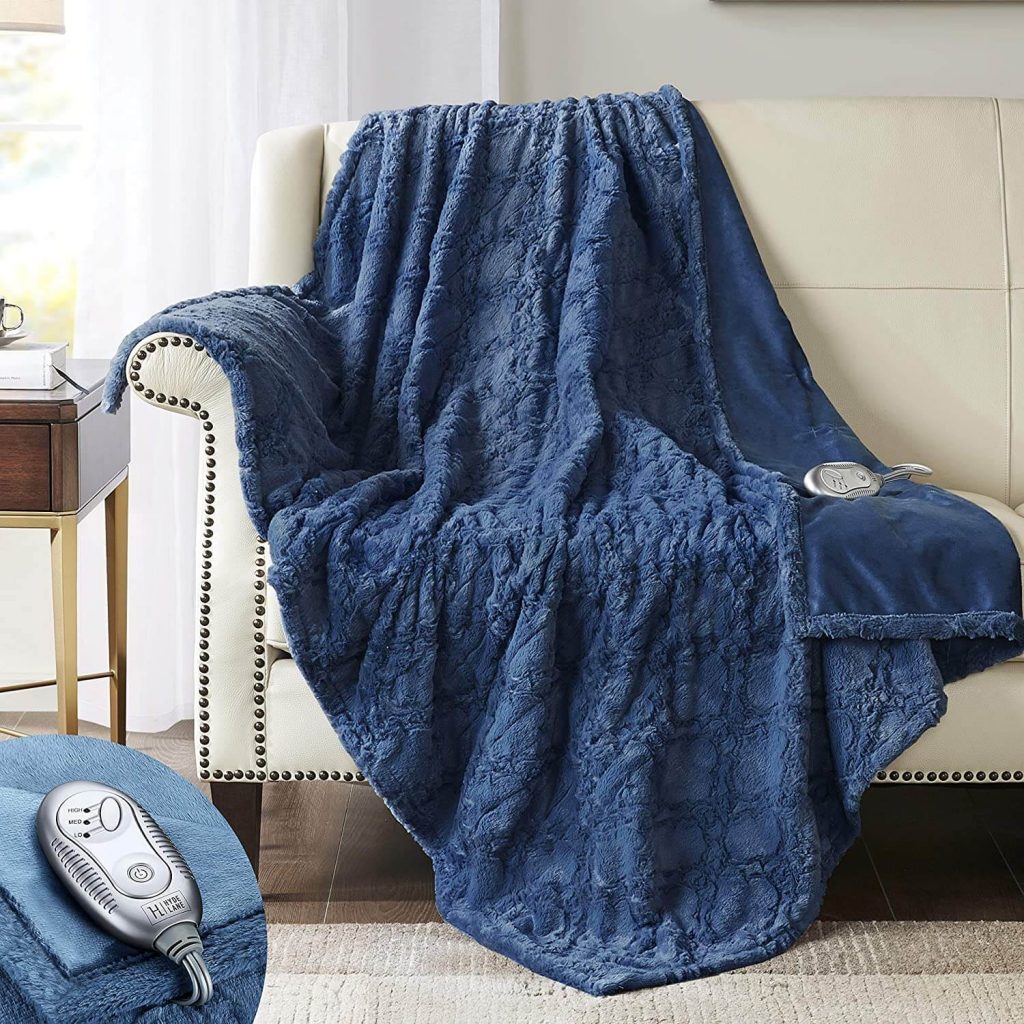 source: amazon.com

Above all six blankets are more on the comfier side, but if you're looking for a decorative blanket that you can put on your sofa, then try this one. The Hyde Lane's Heated Faux Fur Throw Blanket has super soft faux fur, which looks not only good but also feels good. The wavy texture of the fur will give you the feeling of the real fur. Besides this, the low voltage wires aren't visible, which is great if you're going to display this blanket. 
It also has a tiny remote, and all this comes in an attractive box, which simply means you can give this as a gift to others. Comes with advance three heat settings, this will heat quickly and gives you a comfortable sleep. Select any one from the six different pretty shades, including wild fox and snow leopard.
Key Features
Silky Soft

Low energy consumption

Affordable

Soft and Lightweight

Multiple heat settings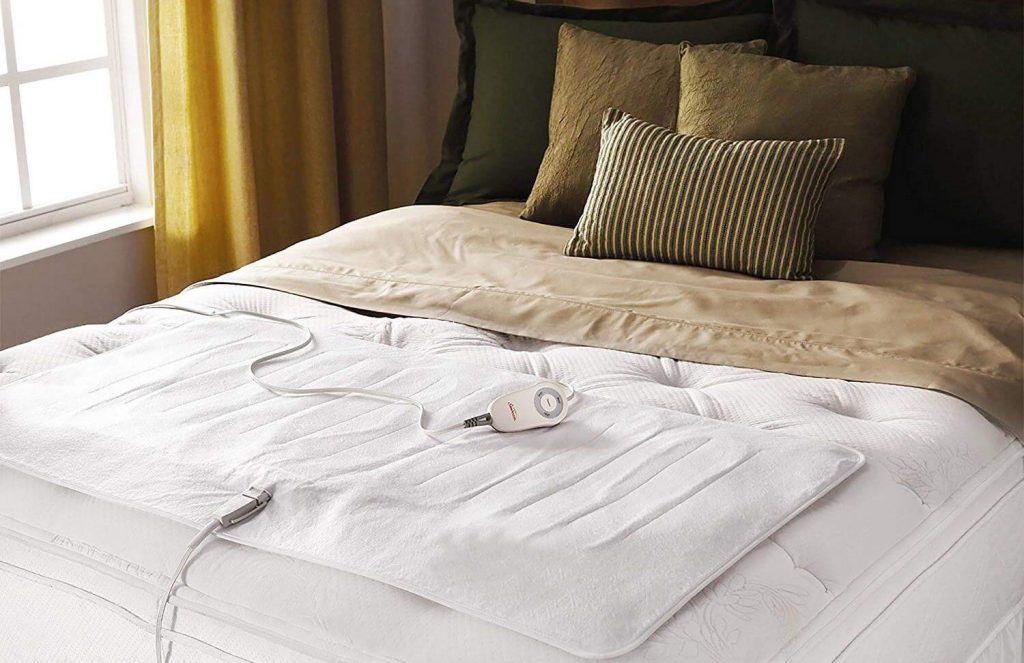 source: onlyinfotech.com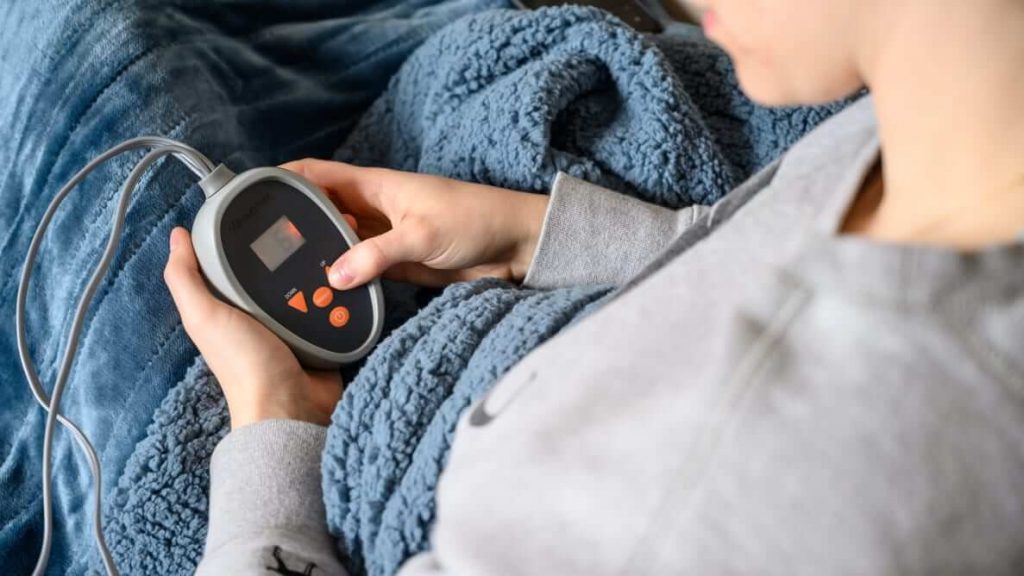 source: cloudinary.com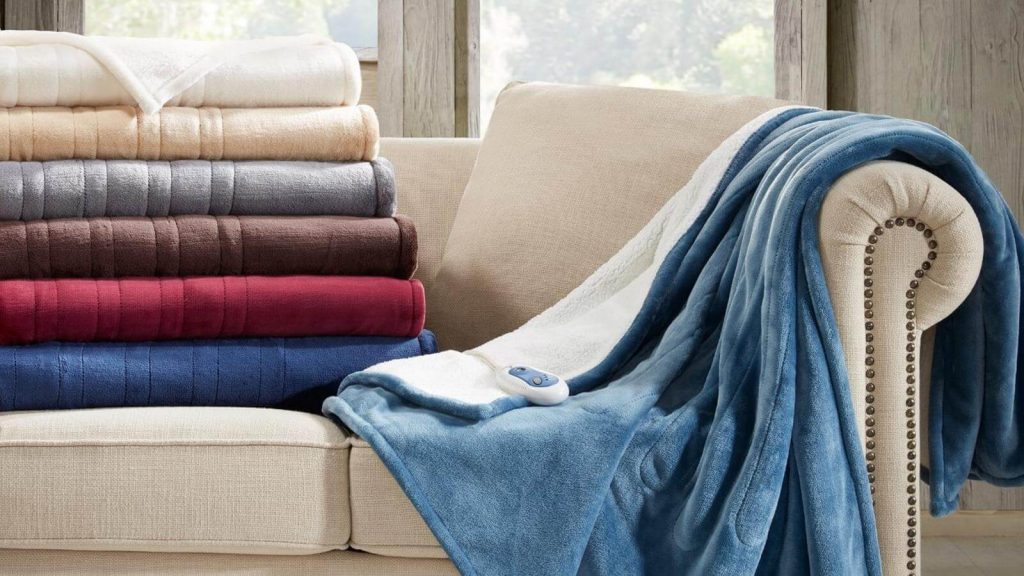 source: technobuffalo.com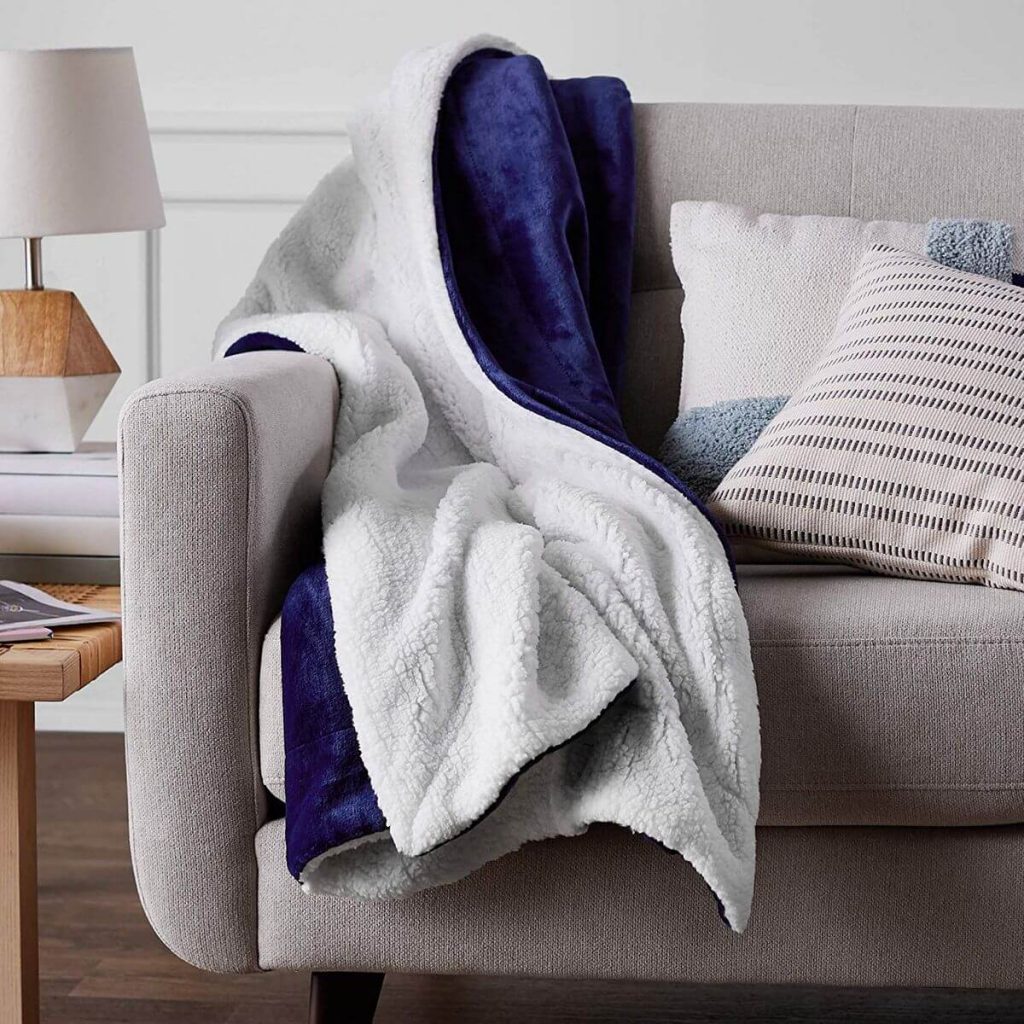 source: nymag.com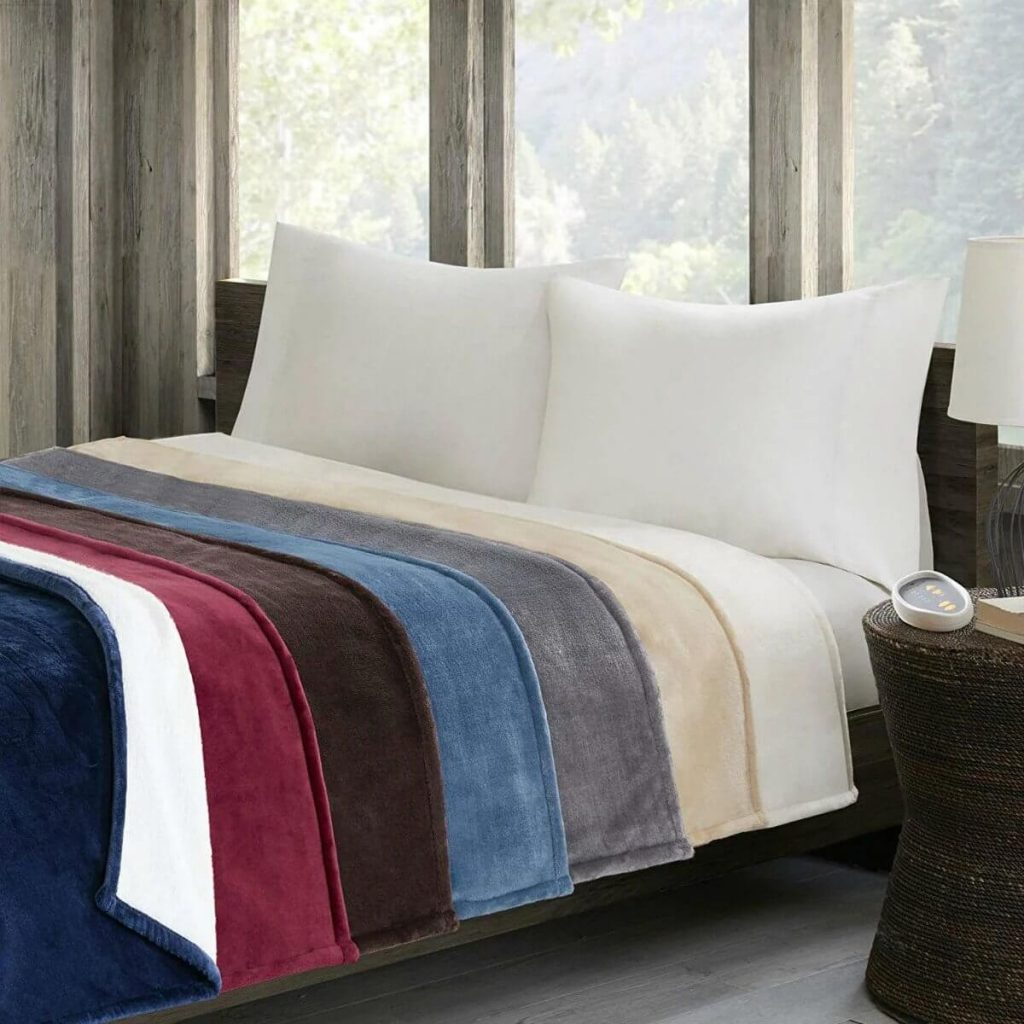 source: nymag.com
source: bobvila.com
The Bottom Line
Say goodbye to the old ways to keep you warm; the new advanced approach is the electric blankets. Just wrap yourself up in pure comfort and luxury. That's all for our best picks of heated blankets. I hope this guide helped ease your buying decision. If you have found your favorite one, don't forget to order it by clicking on the link.
For more amazing architectural content, keep coming to Architecturesideas.