A plain bedroom can be dull and boring. Adding some accessories can transform into a cosy and relaxing space. Even if you've all the essentials in place, your room might still be lacking that unique element. Here are some of the accessories your bedroom needs.
Large Artwork
Add more definition to your bedroom with something large and beautiful. While smaller pieces might be attractive, they don't often carry the same punch as a strong, central accent piece. But this doesn't mean that you limit yourself to framed paintings and prints. Other options you may want to consider include quilts, wall decals, tapestries, ornate mirrors, framed maps, as well as, enlarged photos. Whatever your preference is, always make sure that the artwork is big enough to balance your bedroom's look.
Impact Lighting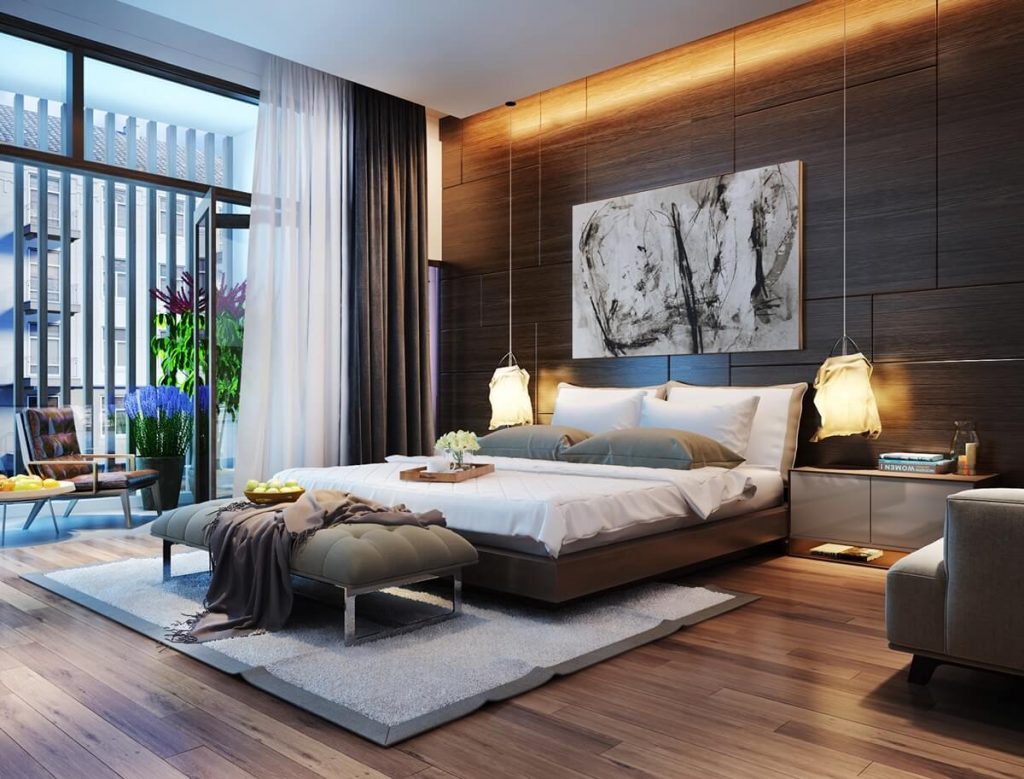 Did you know that putting lamps in your bedroom enhances it look? It also brings a warm texture to it. Keeping a lamp beside your bed will make your room look more comfortable and stylish.
You may also want to consider incorporating ceiling lights into your bedroom's design. A small chandelier featuring a sleek design would also work like magic. Whatever your preferred decorating style is, there's always a lamp or fixture that'll perfectly complement your space.
Furniture
According to bowernyc, the type of furniture you choose and how it's designed can either make or break your bedroom. Your bedroom should contain furnishing items, such as a bed, sofa, dressing table, study table, and wardrobe. All these pieces of stuff must be there in your bedroom, but how do you keep them in the right positions?
Well, you need to visualize your room more carefully, to purchase the right furniture for your space.
Houseplants
A bedroom is never complete without houseplants. Not only do they purify the air but they also add a sense of living colour. If you love green, then go for easier choices like pothos, Chinese evergreen, or dracaena.
Wall Paint
The paint colours you choose for your bedroom can have a significant effect on your mood. Dull wall colours can spoil your whole mood while bright beautiful colours can boost you up. Always try painting your wall with colours that make you happy and energized whenever you see it.
Area Rug
Area rugs work like magic. They introduce a unique layer of magic to your room. Just be sure to choose one that perfectly complements your bedroom's colour and pattern.
Throw Blanket
Including a colourful throw blanket in your bedroom can add a spark of striking contrast. Fold it across the foot of your bed or wrap it around your shoulders when watching your favourite TV shows.
The Bottom-Line
No bedroom is complete without accessories. Even though it looks functional, it might still lack that classic touch. To add more definition to your space, consider incorporating a throw blanket, large artwork, area rugs, furniture, impact lighting, as well as unique wall colours into its design. Not only will this make your bedroom stylish but it will also create a cool, relaxing atmosphere.