What Makes a Cozy Living Room? 6 Best Ways to Know
Your living room is one of the most important rooms in your home so making sure it looks cozy and inviting is important. It only takes replacing a few items and changing the room with a few home projects to make it look completely different. If you want some great tips on how to make the room look welcoming then keep reading to figure out what makes a cozy living room. 
1. Create Some Textures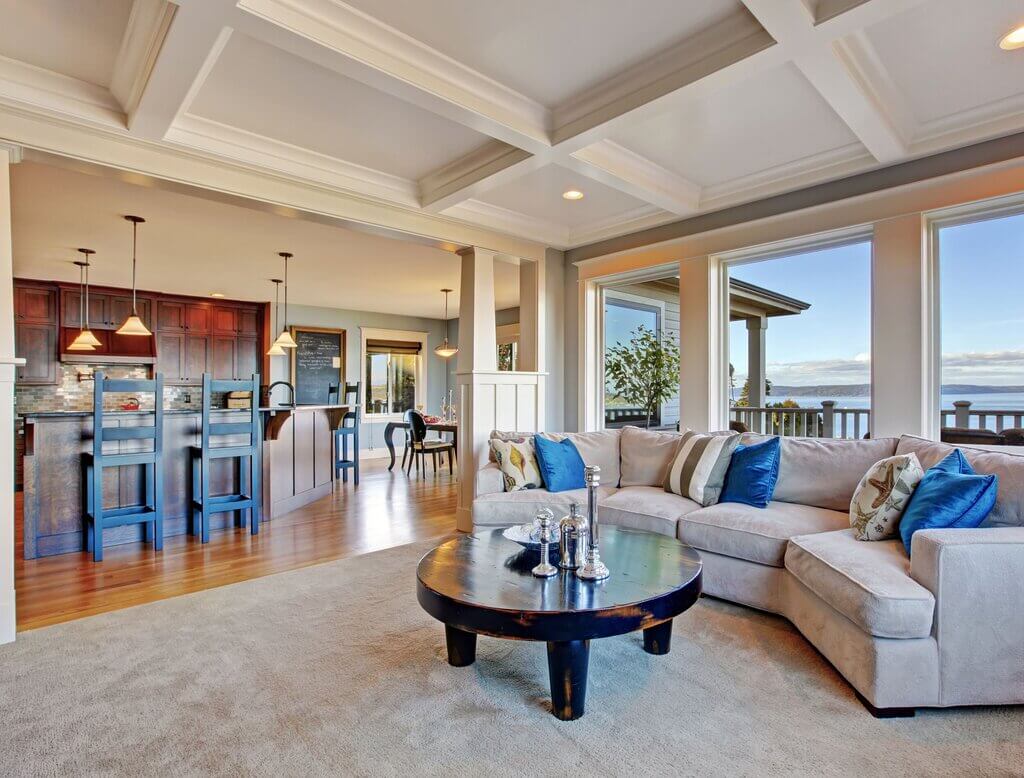 Source: squarespace-cdn.com
Adding texture to your living room is one of the best ways to take it from boring to comfortable. Start with making things soft and luxurious by adding some throws, rugs, or pillows in a softer fabric like faux fur. There are plenty of more subtle fabrics that you can use (such as microfibre, velvet, or chenille) if you don't like the look or feel of faux fur.
You don't need to keep the texture limited to places that are normally touched. Using fabric for your walls isn't unheard of and it's a unique way to make the room co-ordinate. Another option is to paint the walls using a technique or roller that mimics the look of the fabric so you can achieve the look without the commitment. 
Also Read: Stylish Interiors: Top 6 Living Room Trends for 2022
2. Add Some Colors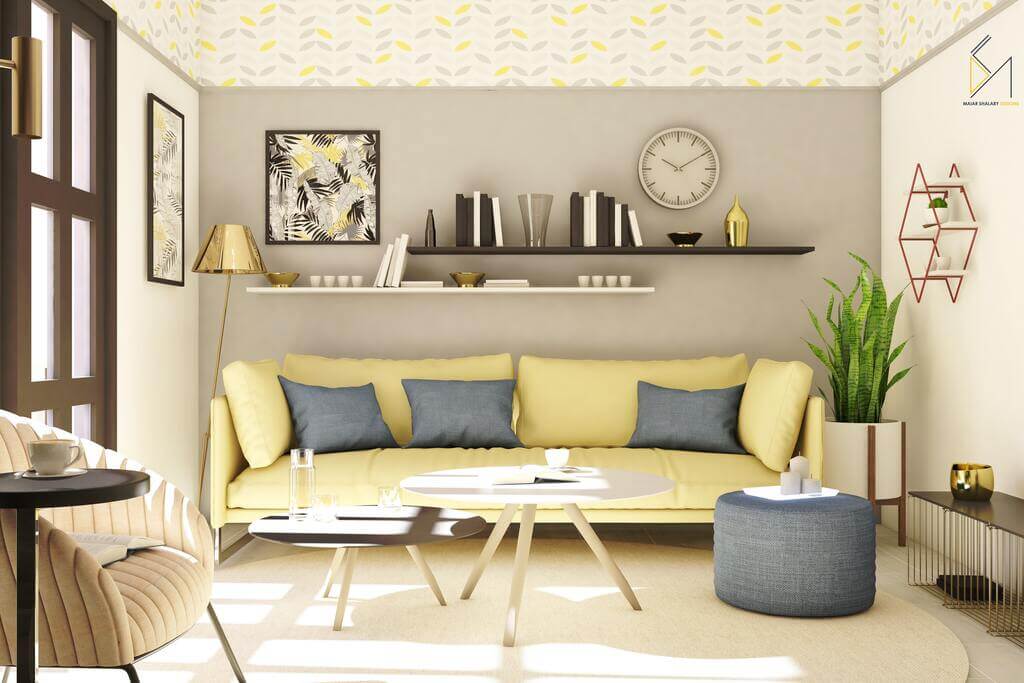 Source: cloudinary.com
It's easy to use color to your advantage and make your living room look much more intimate, just by changing the paint on the walls. Bright colors are known for making rooms look larger and lighter while darker colors create fewer shadows which make spaces smaller. The limits for painting your living room are endless but let's look at a few ideas.
Start with something small by one wall to opposing walls in a color like a deep gray or a darker beige so you can get a sense of what the room feels like. It's much harder to paint over darker colors so trying out some deeper neutrals is a great way to test the waters. If you want more, you can easily paint the other walls or paint over the ones you've chosen with a darker version of what you've chosen. 
3. Alter Some Basics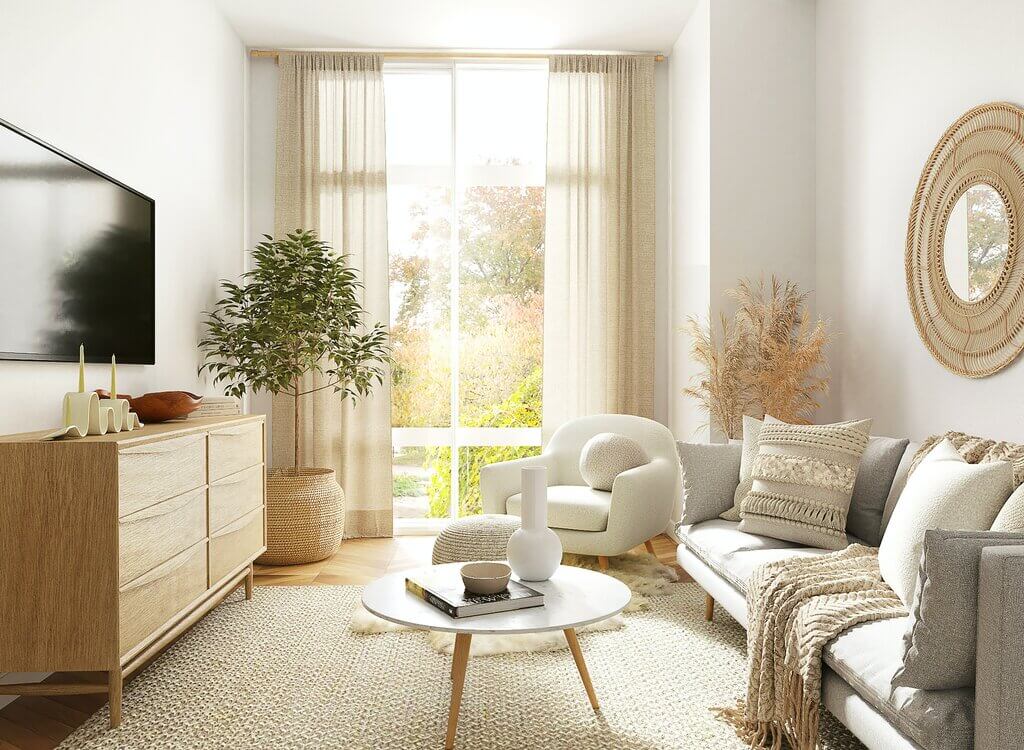 Source: twimg.com
Some things are necessary to many living rooms but they might not look as aesthetically pleasing as you'd like. Now is a great time to look into doing some home projects and how you can alter some of the things you already have into items with a bit more personality. It only takes a few small changes to the look and feel of some of the items you already own.
Framed televisions have become very popular in the last few years and you don't need to spend thousands to get one. There are many different tutorials on how to add a frame to your existing television to turn it into a work of art. If you have visible speakers, look into painting them or adding some simple drawer paper to make them look a little less electronic.        
4. Make It Intimate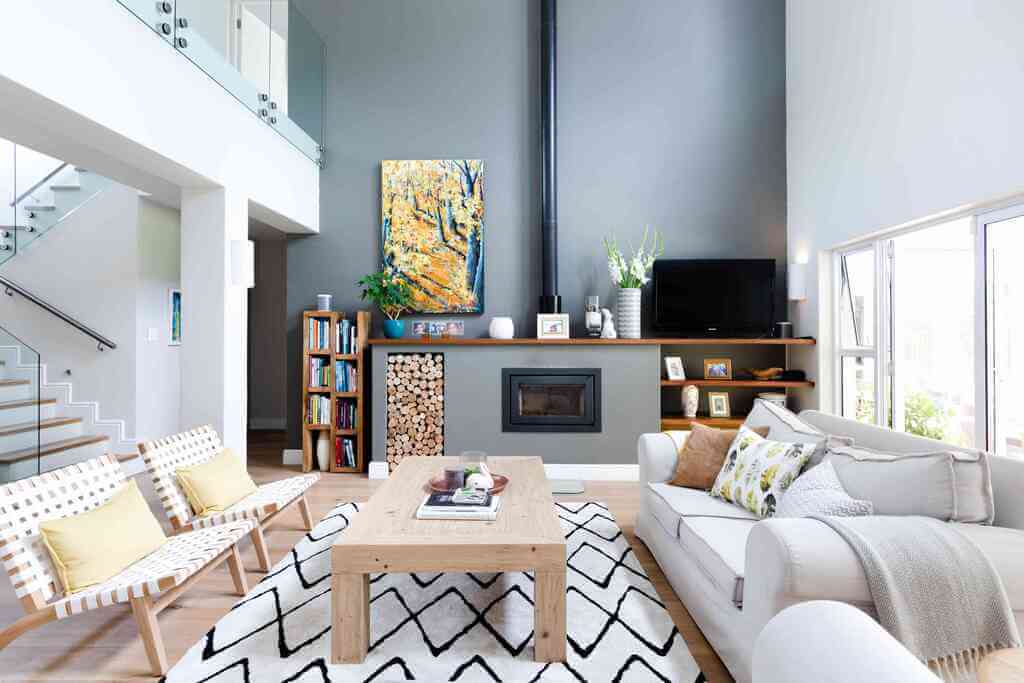 Source: thespruce.com
Your layout is another thing that can make the room look a bit more chaotic than you'd like. If you have a large living room, look into planning zones around the space for people to enjoy instead of placing everything against the walls. Create cozy spots like a reading nook with a cozy chair next to a full bookshelf or a coffee nook featuring a table and some smaller chairs. 
Many people with large families need your living room to have space for the children to get their energy out so consider making the kids their own little spot to sit. Get a smaller chair (or couch for multiples) and let the kids have that as their own. This will hopefully keep them away from your furniture a bit more and let the kids have some independence to sit in their own viewing area. 
Also Read: Top 7 Living Room Trends 2022 That You Should Try
5. Bring in the Elements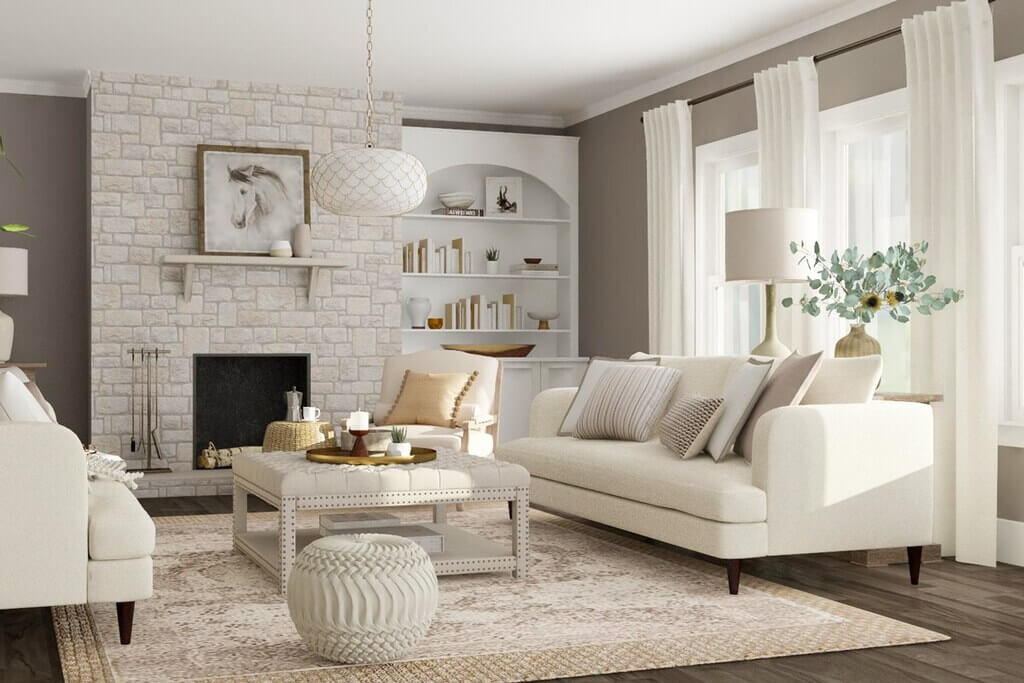 Source: wedo.vn
Another excellent way to make the space feel warm and inviting is to bring in some of the elements from the outdoors. Nature has a calming effect and a few splashes of it here and there can add so much to the space. 
Plants are one of the best ways to fill up some space in the room while adding some great colors. Use plenty of hanging plants for rooms with tall ceilings and stick to a muted color palette for their containers. Fire is another fun way to transform a space and there are plenty of inexpensive electric fireplaces that can be installed in a few hours. 
6. Light It Up
Source: homedit.com
Adjusting the lighting is one of the quickest, easiest, and least expensive ways to make the room much cozier. We already mentioned how brightness can make the room larger and this means that dimmable lights or lower lights can make it seem smaller. 
Lights that can be dimmed are a great way to create layers of light in the room. Dimming the higher lights and keeping the lower lights a little bright will bring the vision of the ceiling lower and make the room seem shorter. This will make the room feel like everything is much closer together, even if the living room is larger. 
Your living room should be one of the centers of your home so keeping it looking welcoming is a good way to make sure it's used all the time. It only takes a few small changes to take your living room to the next level of coziness. Keep comfort and warmth in mind as you design and you will end up with a room that feels like a big hug.