Awesome Ways To Make Large Rooms Feel Cozy
There are many advantages to living in a large home with spacious rooms. A large house means that you've always got room for your possessions, it can be easier to organize, and you have more options when it comes to furniture and décor. When you've got a large room, you can easily repurpose it, turning it into something else or adding a new function. But large rooms aren't often known for being warm and cozy. 
Small homes, on the other hand, can bring challenges. They can easily become cluttered and untidy. But, they can also be cozy, warm, and comfortable, which is especially great in the winter.
If you live in a large house, with bigger than average rooms, don't worry. It doesn't mean that you have to spend the winter cold, unable to cuddle up on the sofa with a hot chocolate and your favorite movie. There is plenty that you can do to make a large room feel cozy. 
Get Your Heating Right
No matter how big or small your rooms are, or what other changes you make, it will never feel cozy if it is cold. We're moving into the colder months of the year, and this is the perfect time to take a look at your heating. Get your boiler serviced if it hasn't been done for a year, check the thermal efficiency to make sure you aren't paying more than you need to, and bleed any radiators that aren't consistently warm. 
Add Some Texture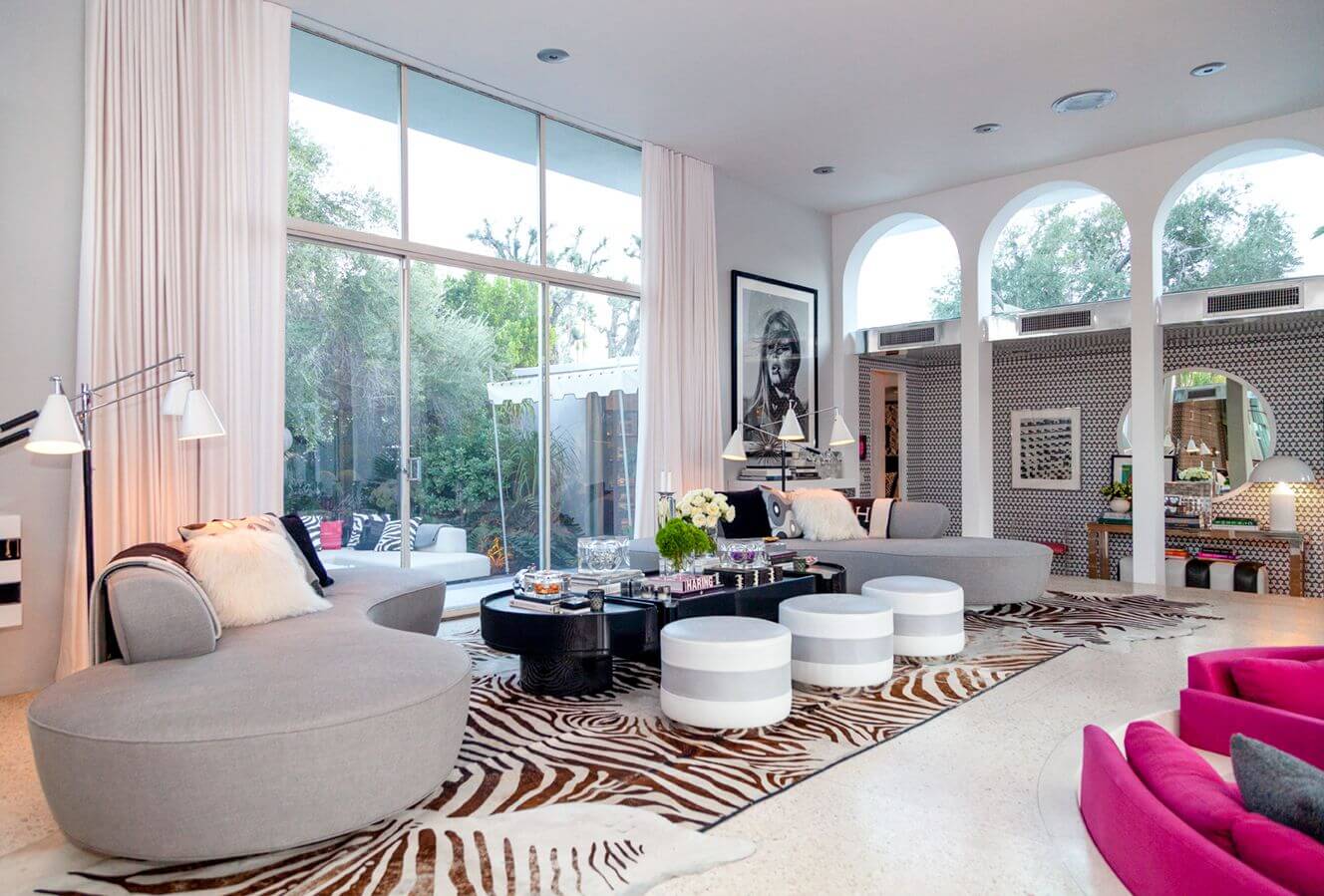 Source: i.pinimg.com
Texture can make space feel smaller, warmer, and more comfortable. Shiny surfaces might be trendy but adding more texture gives your home depth. Hang heavy curtains, add throws, blankets, and cushions to your sofa and chairs, and layer flooring with a thick, warming rug. Use different materials, layering satin, silk, linen, wool, velvet, and cotton to fill your home with texture and depth. 
Use Deep Colors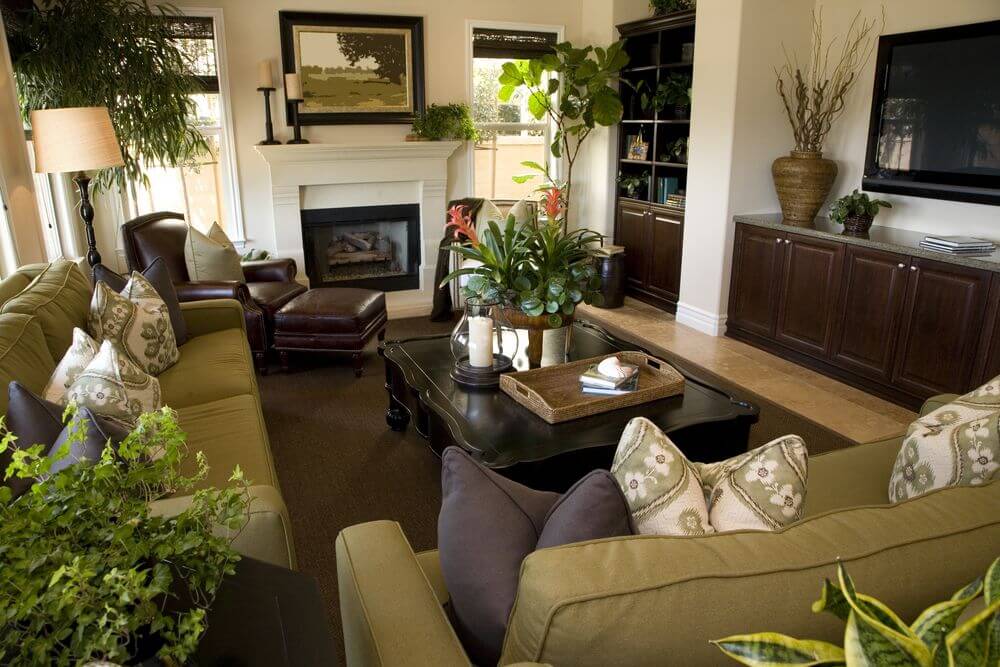 Source: i.pinimg.com
We often use light colors to make a small room feel larger. These bright colors can still be a good idea in larger rooms. They can help you to relax and improve your energy levels, and lighter colors are often easier to work with. 
But, adding deeper colors to your décor, accessories, and furniture can give your home a cozier feel. Start with a lighter shade, and then accessories with darker tones of the same colors.
Also Read: How to Make Your Living Room the Coziest Room in the House
Invest In Large Pieces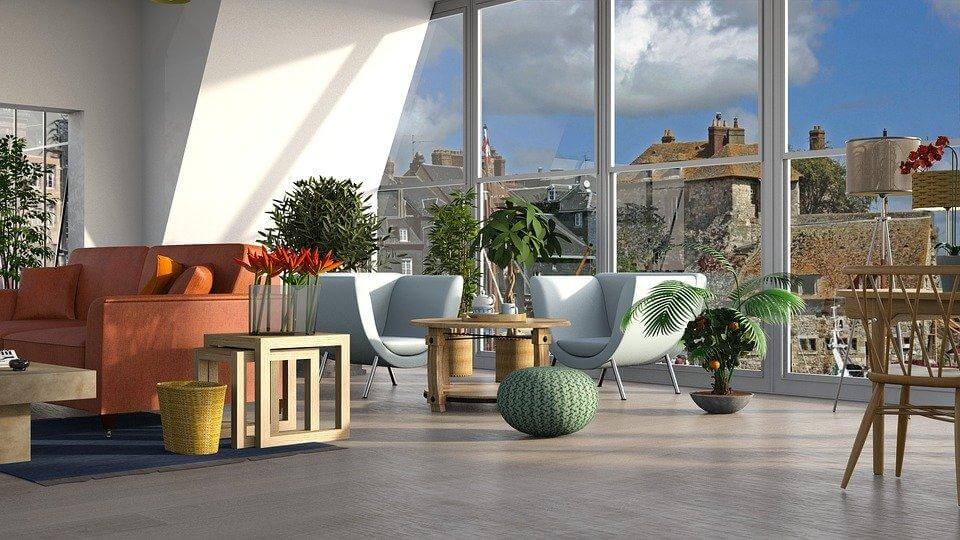 Source: pixabay.com
Large pieces of furniture, like an oversized slouchy sofa, take up more space, and automatically make a room feel more comfortable. Large chairs, dining tables, and even artwork on your walls can also work well. 
Move Away From The Walls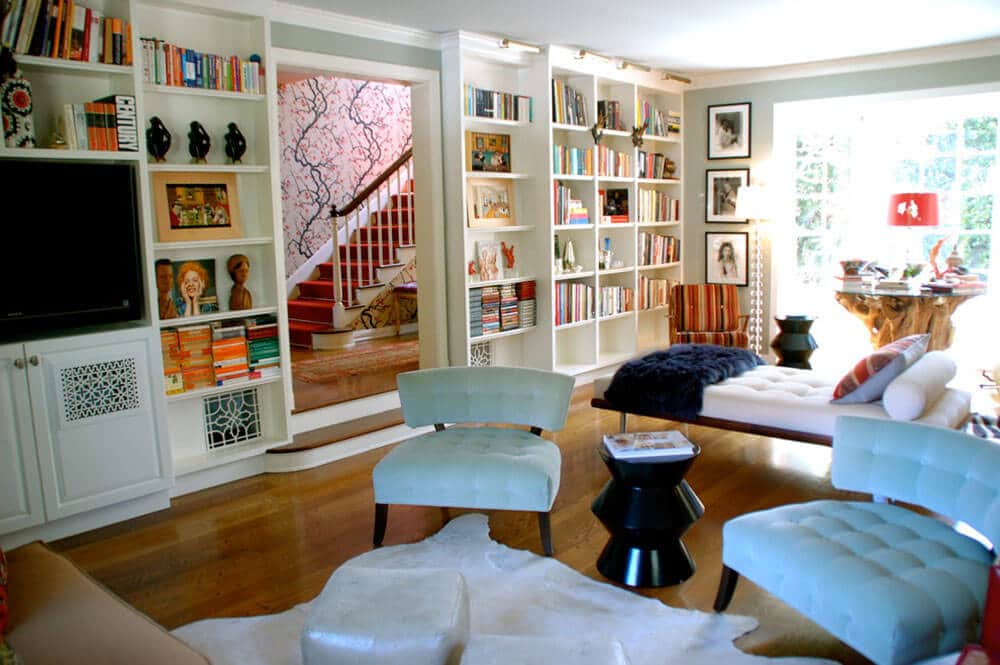 Source: pixabay.com
We tend to place furniture like bookshelves and entertainment units against our walls. To make a room feel a little smaller, bring them in. Use large shelving units to divide your rooms in two and take up more space. 
We all like to get cozy in the wintertime. There's nothing like coming home after a long day out in the cold, to wrap up and get cozy on the sofa. So, make sure your home welcomes you in and wraps you up like a warm hug.