Some bathroom situations — such as burst pipes or water in the walls — are best left to the professionals to handle. However, you can easily fix smaller problems or make minor, aesthetic upgrades with your own two hands.
You don't have to have years of experience and training to give your bathroom's appearance and appliances a quick refresh. If you're unsure what you can do to upgrade your bathroom space, the following repairs and improvements may be an excellent place to start.
Create a Spa Oasis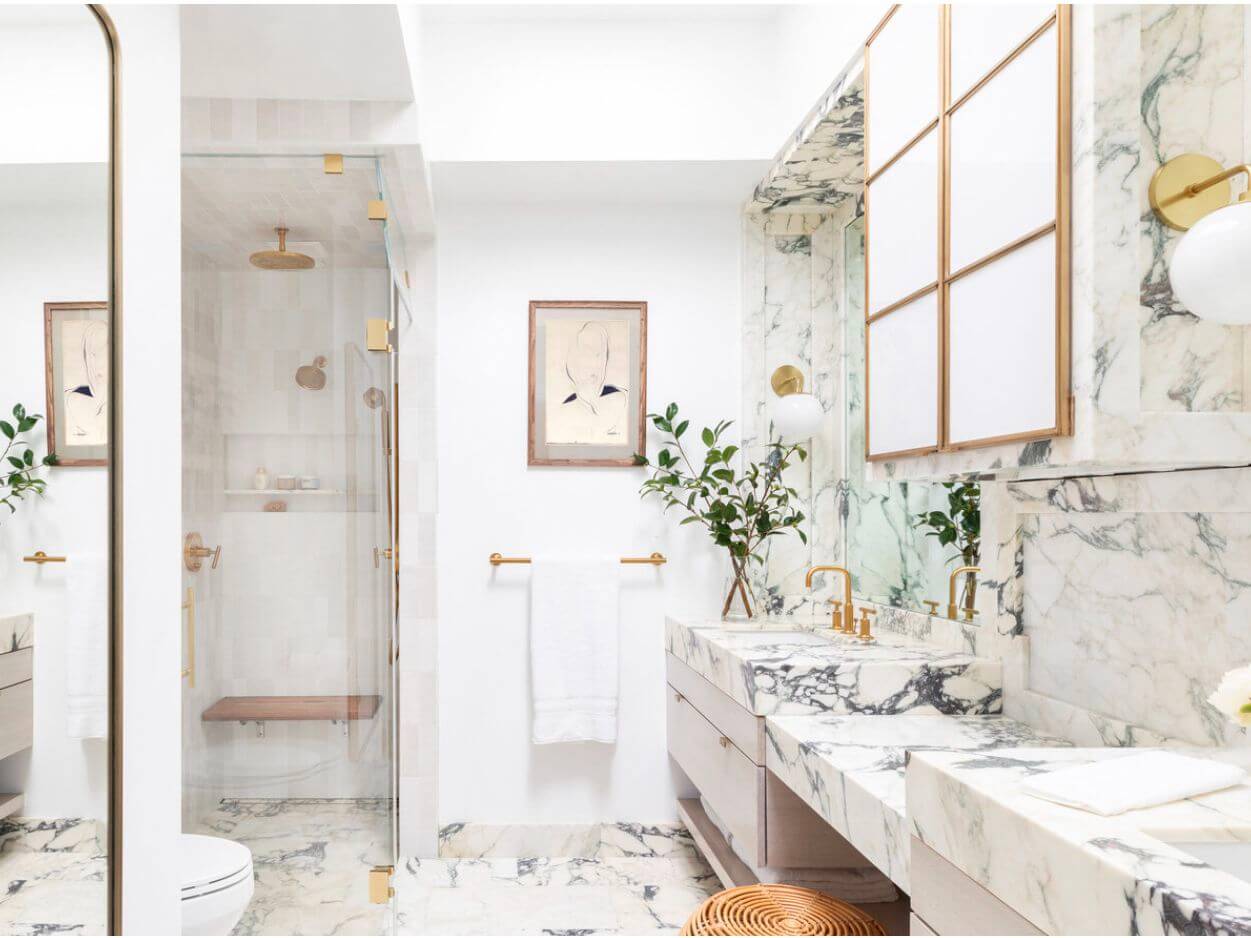 A fresh coat of paint can do wonders for your bathroom. The color of your walls can have a significant impact on your mood.
If you're seeking to transform your bathroom into a spa-like sanctuary where you can unwind at the end of a hard day, neutrals and wood tones may be the right choice. Those who like a pop of color should consider adding colorful floor mats and accessories to brighten things up even more.
You might also consider hooking up Echo speakers to play music or ocean waves during a relaxing bath.
Upgrade Your Toilet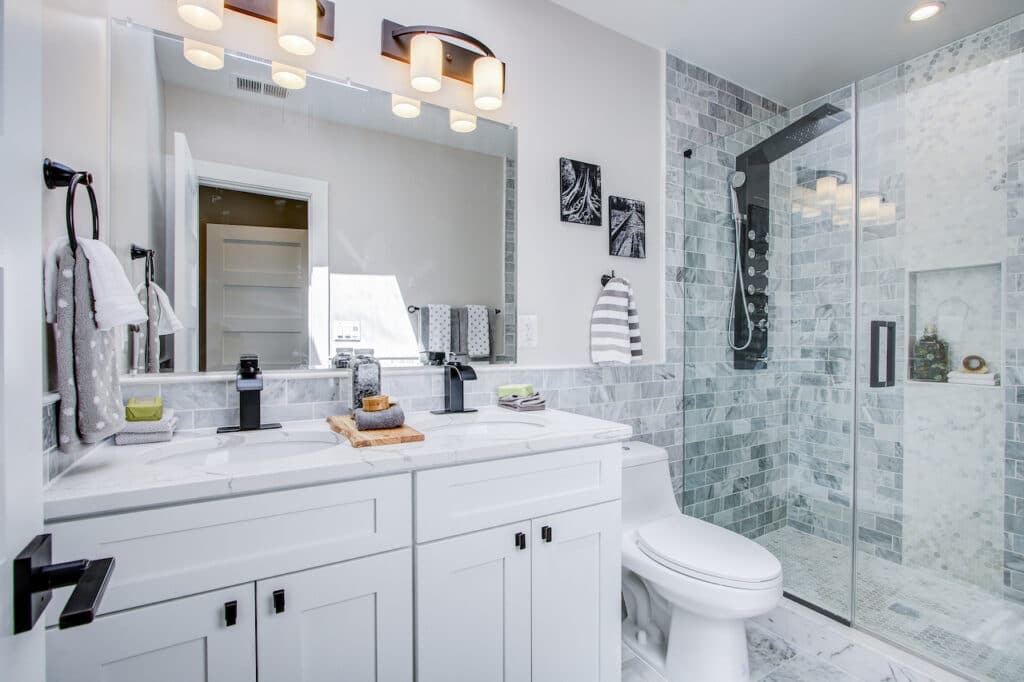 Toilets account for a significant amount of residential water consumption, and an upgrade is an obvious repair for your bathroom. Older models use nearly 6 gallons of water per flush instead of newer, water-efficient options that use only 1.28 gallons.
An upgraded toilet will help you save water and enhance your bathroom's aesthetic. However, there are other options you could think about including.
For example, perhaps you want to install a bidet attachment, or you might change the seat for added cushioning and overall comfort. Some toilet seats even come with a motion-activated night light, making it easier to see where you're going in the dark.
If you're not interested in replacing your toilet entirely or it's not in your budget, applying a dual flush mechanism is another way to help regulate how much water you use to flush liquid or solid waste.
Fix Your Fixtures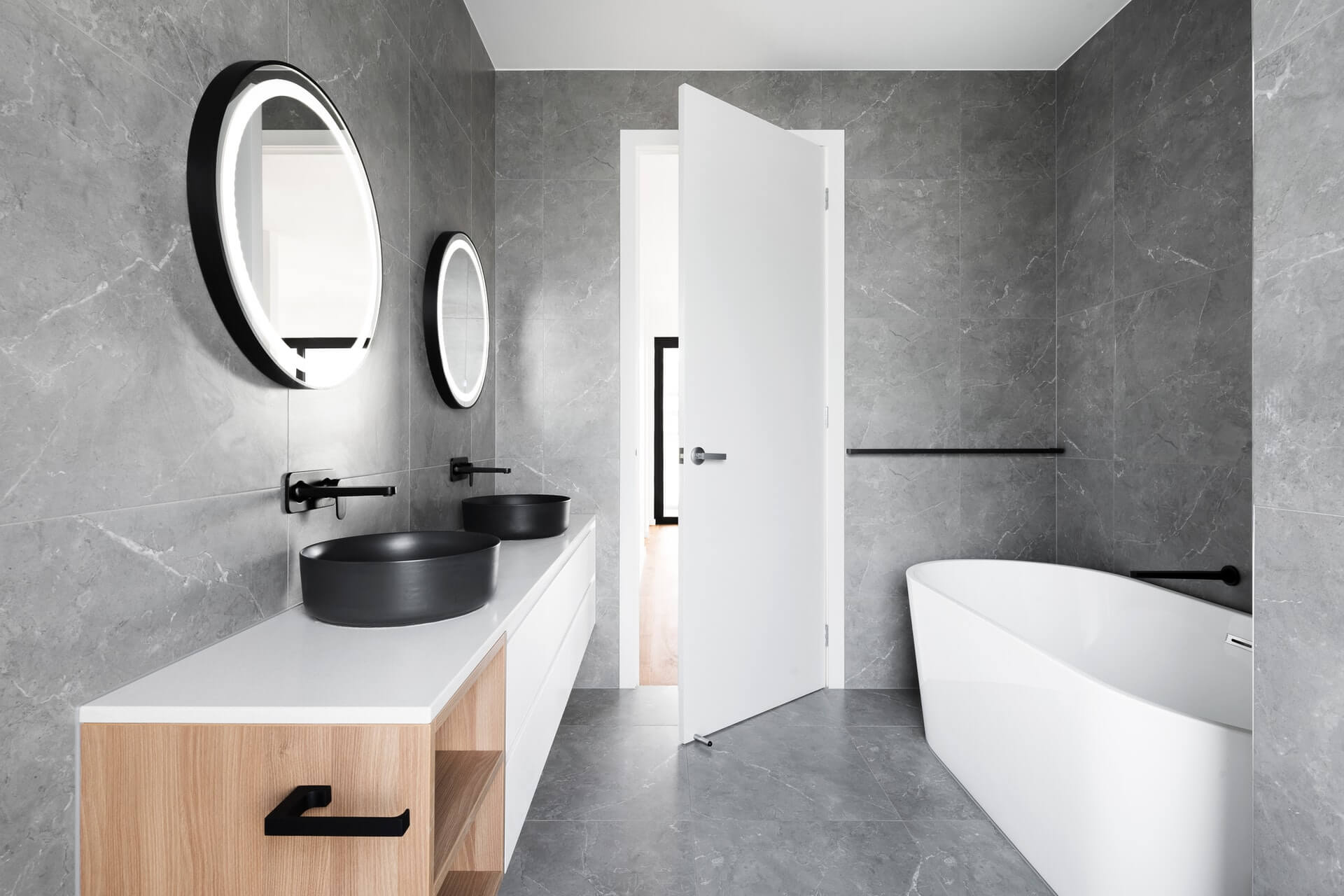 Changing your sink and showerhead plumbing features could be an easy, inexpensive upgrade for your bathroom. Perhaps your faucets are a bit dated. Adding a sleek, new design can make your bathroom appear brand new.
You may not realize it, but your house could be leaking about 10,000 gallons of water a year. These leaks often occur from drippy faucets, broken valves, and worn toilet flappers. You also may be dealing with a lack of cold water or hot water coming out of the valve. You can save a significant amount on your water bill by fixing these problems. Remember to turn off your home's water main before doing any faucet repair or replacement work.
Another option may be to swap out your bathroom's light fixtures for something more stylish or energy-efficient. According to the energy department, LED lightbulbs to use 75% less energy and last 25 times longer than incandescent ones. New lighting can also enhance your bathroom's look and feel.
Add New Tiles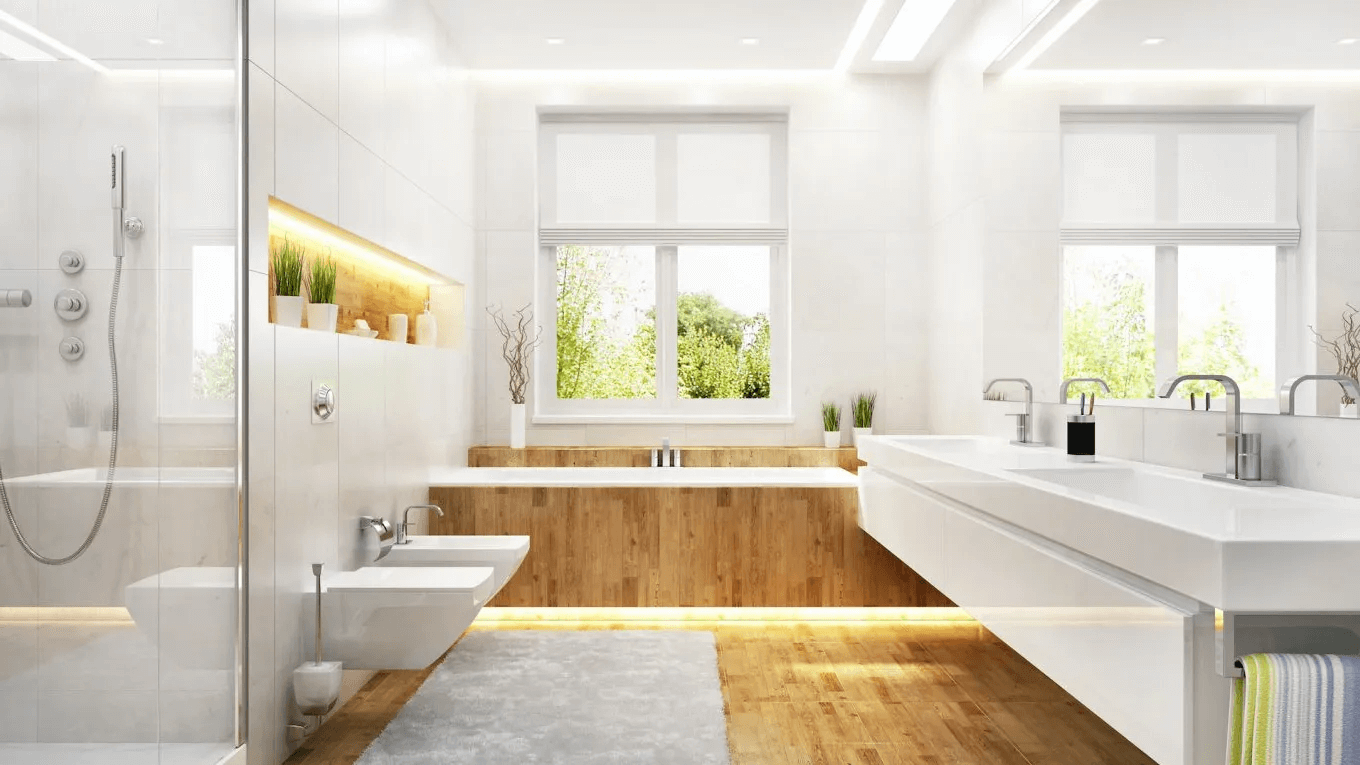 Are you looking to change your bathroom from dated to modern completely? Returning your floors and shower is the perfect project to upgrade your bathroom if you feel ambitious. You can hire a contractor to do the job or save on labor costs by laying them yourself.
Strip your bathroom's existing tile before installing anything new. Do your best to prevent damaging any appliances or features you intend to keep, such as a bathtub, toilet, or vanity.
There are plenty of step-by-step guides available on how to install bathroom tiles. However, you may want to ask an expert for additional tips and tricks to make the process seamless.
Freshen Your Caulk or Grout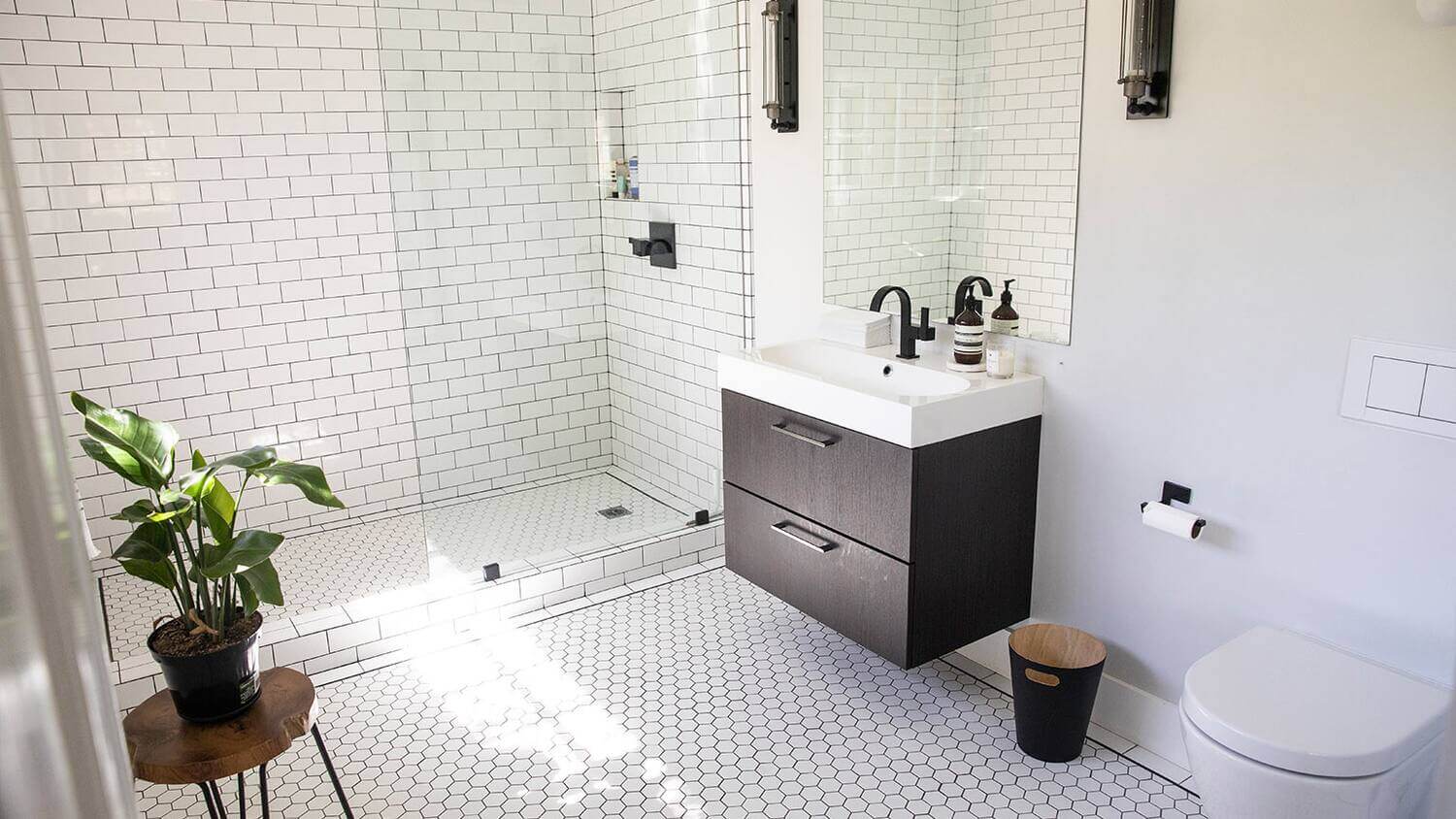 The grout between your tiles can get a bit grimy after some time, regardless of how often you clean it. Additionally, bathrooms tend to hold moisture, making it ideal for mold and mildew to develop in the caulking around your tub.
According to the U.S. Centers for Disease Control and Prevention, mold exposure can cause congestion, wheezing, and itchy eyes and skin. Severe cases may also lead to respiratory issues, coughing, and asthma attacks.
An easy repair to upgrade your bathroom may entail applying fresh caulk or grout. Doing so will remove signs of wear and tear, old stains, and potential health risks.
Easy Projects for an Updated Bathroom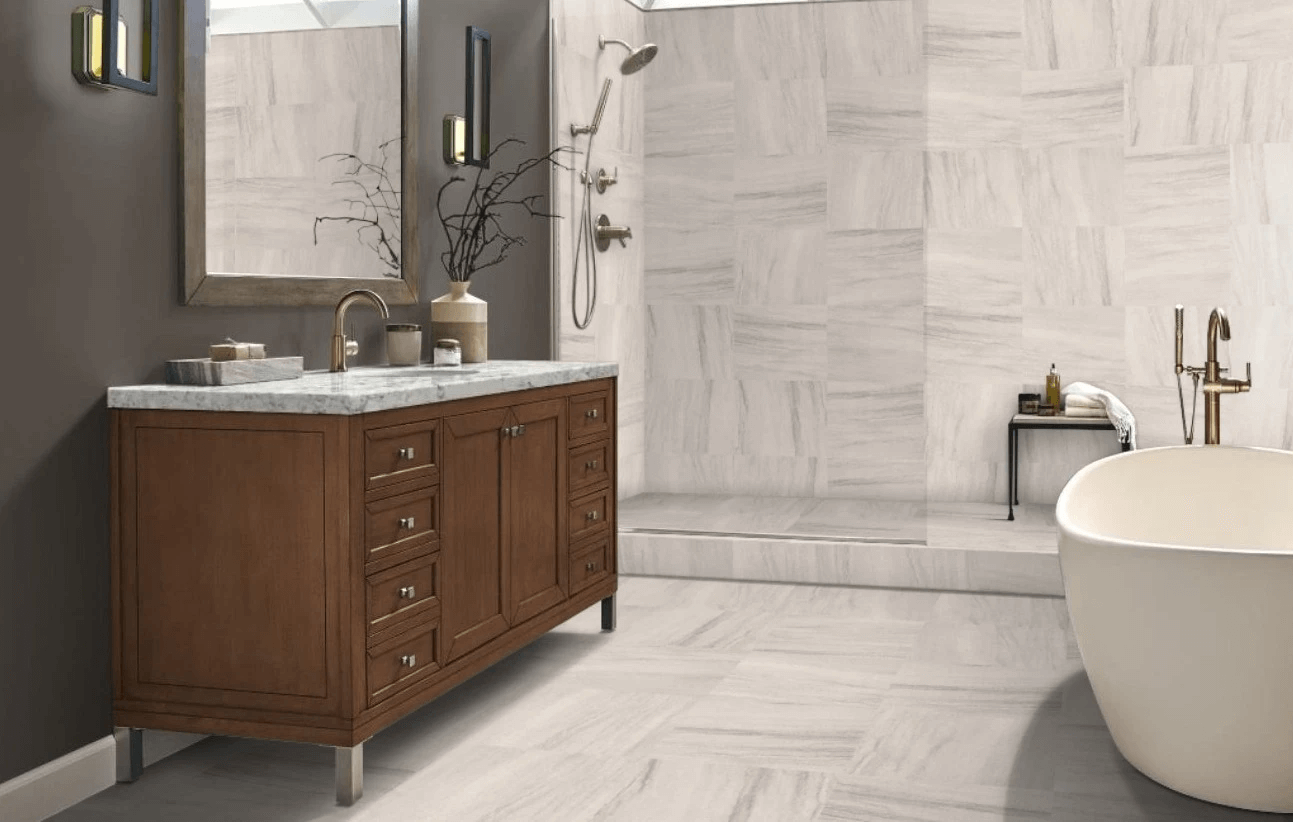 You are more than capable of tackling these five easy bathroom repairs yourself, helping you save money and deliver a more contemporary look and functionality to your space. You'll feel a great sense of pride when you can make the upgrades without calling a professional to come in and do it for you.