10 Tips for Operating a Mini Excavator
A mini excavator is a popular piece of equipment on the construction site thanks to its versatility and relative ease of use. This clever piece of machinery can be used for small demolition work, digging holes, and snow removal to name but a few. So, what is the best way to operate a mini-excavator and how do you get started? Read on to find out more. 
Before Getting Started
It goes without saying that before using any piece of heavy machinery that full training needs to be undertaken from a trained professional who is qualified to provide this certification. This training is essential for all workers that are going to be operating the mini-excavator and this training needs to be regularly renewed to ensure safety and good practice. The following guidelines are our top tips and should not be used in isolation without proper qualification.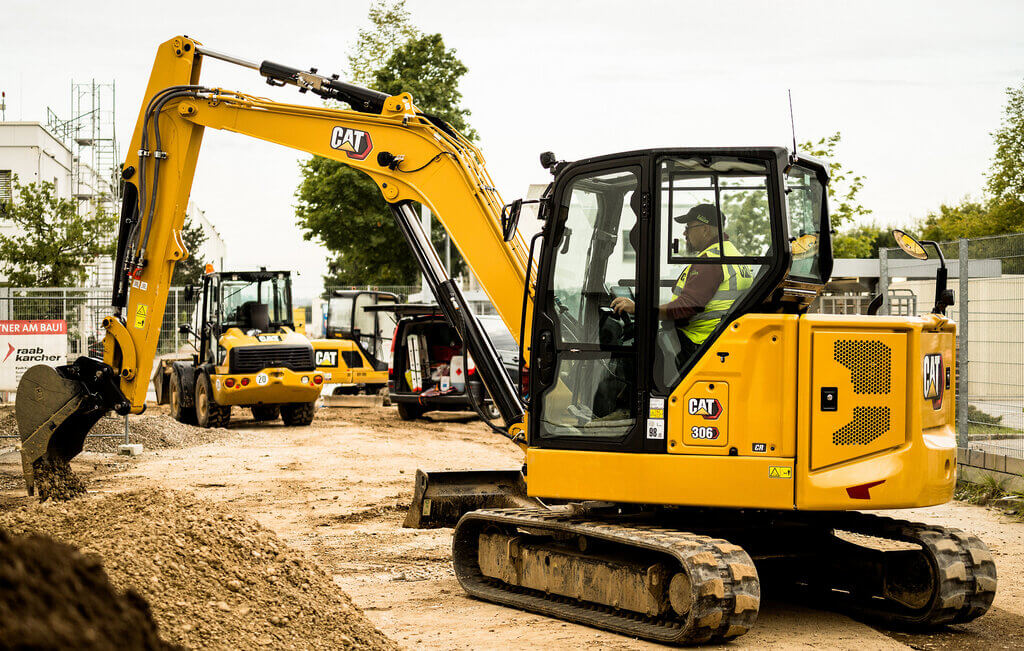 Source: ivtinternational.com
10 Tips for Operating a Mini Excavator
1. Plan Ahead
When you've received your training certificate it can be tempting to jump straight in at the deep end as you're itching to use the excavator and get started. However, it is a good idea to thoroughly plan the work before you begin any project. This can ensure that mistakes are avoided, fuel is saved as you plan the most efficient course of action, and all workers are aware of the tasks at hand. 
2. Choose Your Attachments Carefully
Mini excavators can come with a range of attachments that have different purposes. Make sure you educate yourself on what attachment to use for each scenario and have the right attachment in place for your planned project to ensure a successful outcome. 
3. Check Your Machine
It is important to check your machine before use, this includes visual checks to ensure everything looks as it should such as the tracks,  and the machine body, making sure there are no final drive leaks and also ensure oil, lubricant, and coolant are all at the correct level. 
4. Test it Out
When you have checked your machine and have the correct attachments in place, it is always a good idea to test the balance of the excavator on a surface that is level before diving into your project to avoid accidents and mistakes.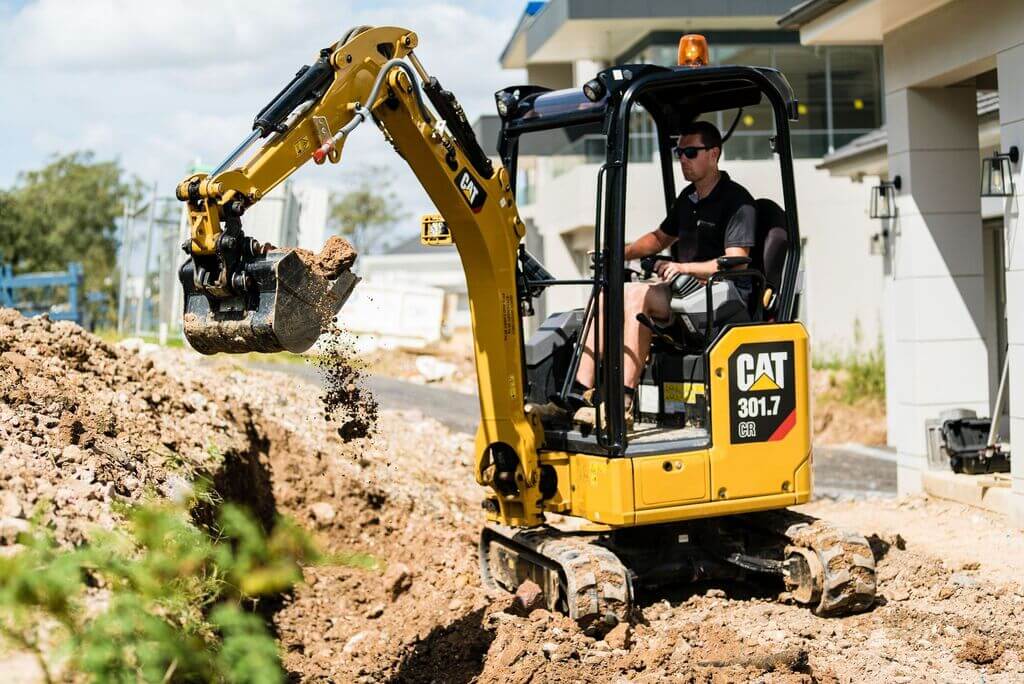 Source: avesco-cat.com
5. Make Sure Your Working Spot Is Level
Wherever you need to use your mini excavator, you need to ensure the tracks are on firm ground and a level surface. Take some time to scope out the area where you plan to dig before getting started so you can plan how to approach it in the safest possible way. Without careful planning and consideration, you run the risk of the mini excavator tipping over if you don't consider the ground situation first. 
6. Brief Your Team 
When using an excavator everyone on site must be fully briefed first to ensure efficient work and safe working space. The surrounding area around the mini excavator needs to be clear of people and obstacles, and the excavator must never be operated close to where individuals could come into contact with it. Drawn out plans and a timetable can be helpful with this so that everyone knows where they need to be and when and what exactly needs to be achieved in the timeframe. 
7. Take Regular Breaks
Operating heavy machinery is tiring and tiredness can lead to mistakes and safety breaches. It is, therefore, very important that whoever is operating the mini excavator takes regular breaks to avoid such a scenario. This will help maintain the health and wellbeing of your workforce, maintain a safe working environment, and ensure that fatigue doesn't set in.
Also Read: Importance Of Building A Robust Logistic Plan in Construction Management
8. Stay in Tune with Your Surroundings
Careful planning has been reinforced in this article as an essential task before starting any excavation work. However, this does not mean that you switch off the blinkers when conducting the work itself. Whenever a mini excavator is being used the operator must be constantly considering their surroundings and any potential hazards that need to be observed during operation. Make sure mirrors are regularly checked and that you are always in tune with what is going on around you. 
9. Make the Most of the Auto-Idle Function 
Many mini excavators will come with an auto-idle function which the machine activates whenever it has not been used within a certain amount of time. This is an excellent function to both save on fuel and reduce excessive use of the machine when it is not needed. Make sure all operators are aware of this auto function and know-how to enable it. 
10. Perform Regular Maintenance 
Keep your mini excavator in tip-top shape by reinforcing a regular maintenance routine that all your employees are also in tune with. This requires greasing the machine after each use, checking oil levels regularly, cleaning the machine, regularly checking the air filters, and ensuring all of the motor equipment is working efficiently. The final drive motor on your mini excavator will last for many years but will need replacing at some point, find out more about the marvel that is the mini excavator final drive motor here. 
With these 10 tips for operating your mini excavator, you're sure to have a smooth drive!