Attending a medical office, whether for a consultation or examination, can make a patient nervous. This is only natural, as we value our health greatly and when things do go wrong there is a sense of uncertainty. Yet, take a look at your average medical office or surgery: it is usually dull, lifeless, and sterile, and not a welcoming place.
This is why a lot of new medical offices are built with the patient in mind in terms of practicality and atmosphere. A welcoming office, one where the patient and the staff feel comfortable, is one that will be satisfactory to visitors.
However, new builds – and remodeling of existing medical offices – can be costly, and it may be tempting to cut corners and economize. This results in a dull and uninspiring result. So how can you save money on medical office build costs while providing your clients with a pleasant, practical, and friendly place to be? You could talk to experts in medical builds such as Diversified Construction who are dedicated to designing and building medical offices that are as we described. What can they offer?
Diversified Construction has the experience and expertise in medical buildings – everything from offices to dental practices, surgeries, and more – that allows them to understand what is required in terms of aesthetics and practicality, and they have helped many clients with both remodeling and new builds of medical practices. They embrace innovation and look to the future when it comes to design and materials, and they keep costs down by using the latest most effective methods.
Future-Proof Design and Construction
Source: vivamedsuites.com
There are many views as to how future medical buildings will look both inside and out, and Diversified Construction designs its medical facilities so that future developments can be incorporated. In such a building it is as important to understand the technology involved as much as it is to incorporate the necessary reception area, waiting rooms, patient examination rooms, doctor's office, surgery areas, and more.
With each medical office build being unique to that site it is unsurprising that many clients of Diversified Construction come to them with a clean sheet of paper, and work with them for perfect results. How do they keep costs down? Let's have a look:
Specialist medical office or surgery design means that all areas are attended to at the design stage, and the build is completed as planned with no delays and careful strategy.

By using the

latest materials

, equipment, and techniques costs are reduced thanks to efficient build processes that cut down on the time taken to build.

Experience in this specialist field means that costs can be reduced by removing superfluous aspects of the design; only what is necessary will be included.
By guaranteeing excellent efficiency in working practices, and by working with the client to understand exactly what is needed, a build-out or remodel of a medical practice can be less of a chore than you may believe, and also less costly as a result.
Also Read: Tips to Quicken the Construction Process
Pleasing and Relaxing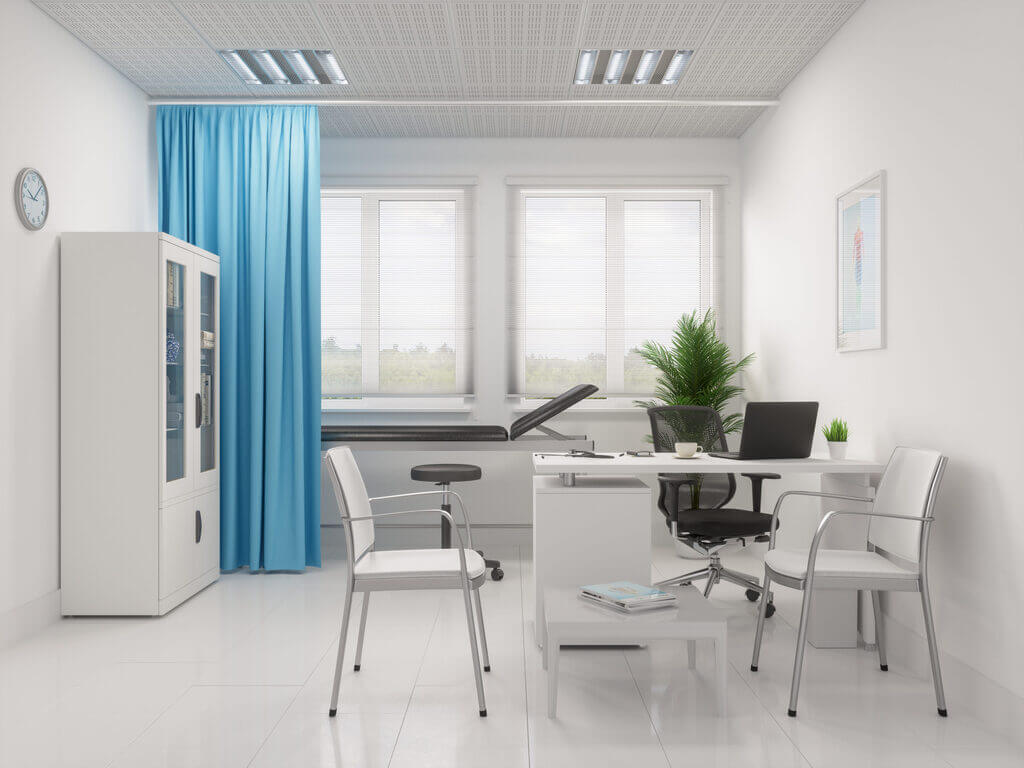 Source: martensblog.com
Rather than staff and patients finding a medical office a staid and uninspiring building, the Diversified Construction design will prove popular with all. One factor that is often overlooked with such buildings is the exterior space.
Green spaces around a clinic, office, or surgery serve to help the patient relax, and as such are a vital addition to a new-build or, where possible, to a remodeled medical office. Being able to enter via pleasant and welcoming entrance areas is a major benefit for the patient, who will be more relaxed and less nervous as a result.
In summary, cutting corners is not the right way to keep building costs down in a medical office build-out. It will simply present a building that is much like many others, in being staid, drab, and not at all patient-friendly.
Talk to Diversified Construction, your local leaders in the design and construction of medical facilities fit for the future, and you'll get a great idea of just how they can help you create a space that is perfect for your patients, practical and comfortable for your team, and surprisingly affordable.