Buying a Home vs Investing in Stocks
People are highly focused on the stock market as the traditional way of investing their hard-earned dollars. However, yet another group of people is buying real estate as an investment option. Investing in real estate becomes a sound choice only when the circumstances are right. Real estate investment as an option allows people to diversify their portfolio and offers higher returns and lower risk. The decision to buying a home vs investing in stocks is dependent on personal situations such as financial ability, investment goals and styles, and risk tolerance.
A comparison between investing in stocks and buying a home will help you make a decision on what is the best way forward. 
More people invest in the stock market since it is easier and it takes little time to buy stocks. Buying a home is a time-consuming process that also demands that you put down a substantial amount of money as a deposit. 
Buying stocks is essentially buying a tiny piece of a chosen company that will earn money in two ways – through value appreciation and dividends. When investing in real estate, you will be acquiring a property that will appreciate over time and you may end up collecting rent.
Many people will opt to invest in real estate since it is a tangible asset that they can control and are accountable for.
Is getting rich off of real estate possible? You may be wondering, how to become a millionaire in real estate yourself? Real estate has the advantage that it helps you expand your investment when you can't produce the cash outright.
Returns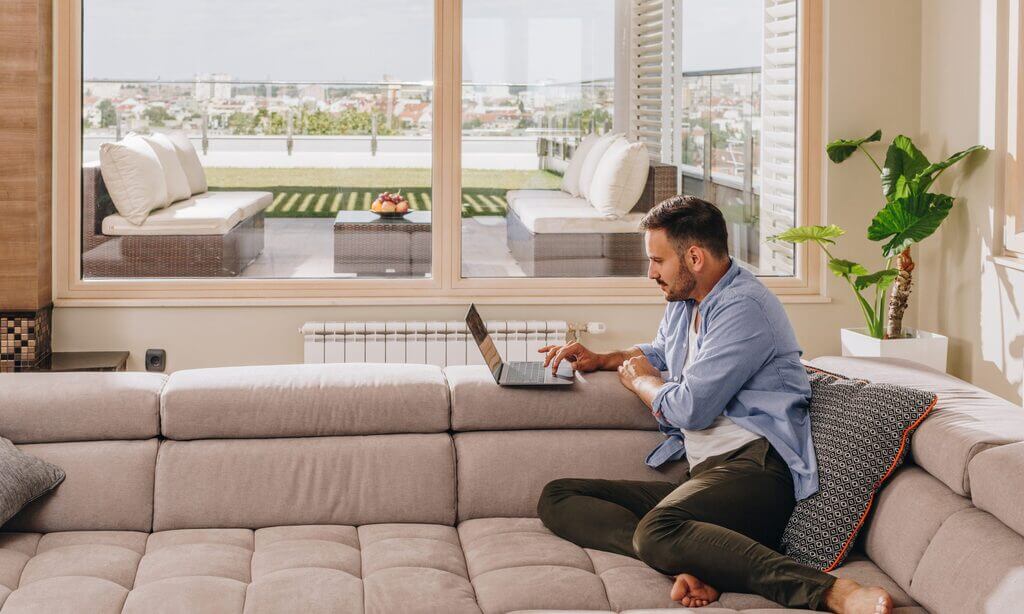 Source: nerdwallet.com
In terms of returns, stock market investments are an excellent option. You can pair them with benefits that will increase your returns. For example, a 401(K) s matched by your employer and will have those added perks. The benefits may be pegged to other factors or may have a limit to how much you can earn. The investment in the stock market independently is at best unpredictable and may give a lower than expected return on investment.
The direct comparison of the returns of real estate and those of the stock market is akin to comparing apples with oranges. The factors that affect impact value, price, and returns are very distinct in each investment option. 
Risk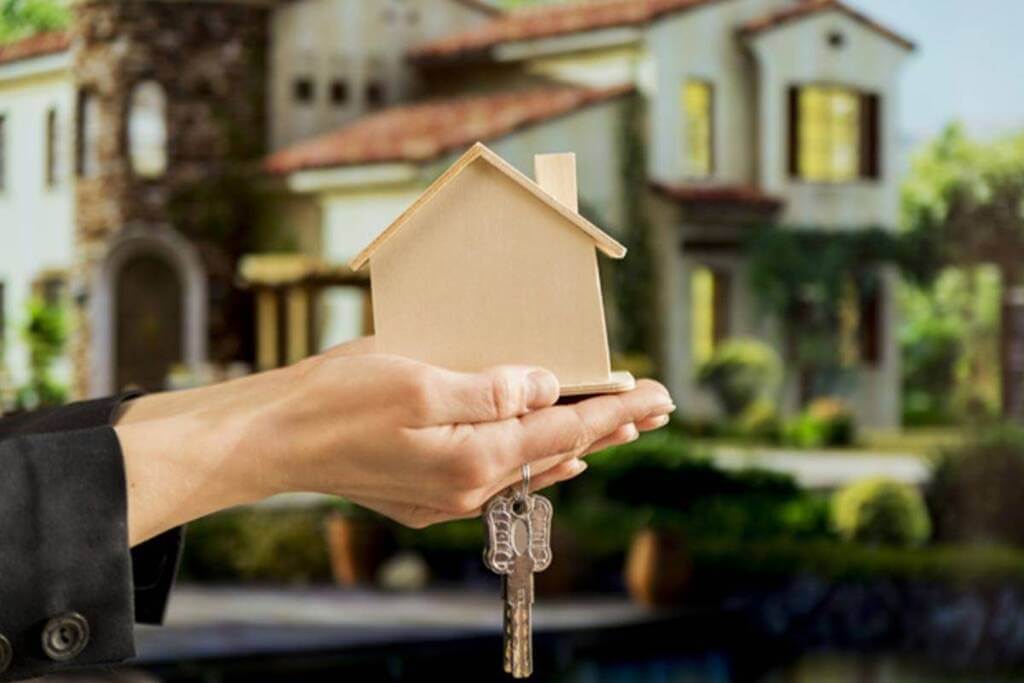 Source: financialexpress.com
Now and then, we experience a big disrupting event that wipes out the value for investments in both stocks and real estate. For example, the COVID-19 pandemic is impacting several sectors of the economy leading to closures and winding up of companies. Back in 2008, the housing bubble and banking crisis brought a decline in the value of investments in the real estate market and the stock markets.
Overall, keep in mind that stocks and real estate have very different risk profiles. We have a look at common risks associated with each option:
Real Estate: One of the most common mistakes that people make when investing in real estate is the failure to undertake the necessary research. Taking a casual approach when investing in real estate will only bring you lackluster results and returns. 
As an asset, real estate cannot be easily liquidated or cashed in quickly. That means that real estate will not quickly dispose of when you need the money fast to respond to an emergency or take advantage of a good opportunity. 
The category of people who are home flippers or own rental properties is facing the risk of handling repairs and managing rentals. They have to grapple with issues such as rising costs and the never-ending headache of dealing with tenants. Some of these expenses that go into hiring a contractor to complete repairs and renovations as well as hiring a property manager to oversee the rental property will eat into the bottom line. Additionally, they will not be in a position to dispose of their properties quickly if there's an emergency. 
Stocks: The most common categories of risk associated with the stock market are economic, market, and inflationary risks. For a start, the value of a stock is extremely volatile and prices will change subject to fluctuations in the stock market. The volatility of the stock market is caused by geopolitical events and other company-specific occurrences.
Some companies with an international reach must meet the requirements of the country they are situated in and will be affected by the happenings in that country.  The company stock will suffer if there are political upheavals, monetary policy changes, tax revisions, or economic challenges.
Yet another risk associated with stock is actually the investor. For example, failure to diversify your portfolio will expose you to greater risk. Visit this site to learn more about risks that can wipe out your investment and how you can avoid them. Over-reliance on a high-yield dividend stock may make you miss out on the opportunities provided by higher growth investments. 
Also Read: Challenges To Overcome When Investing In Real Estate
Pros and Cons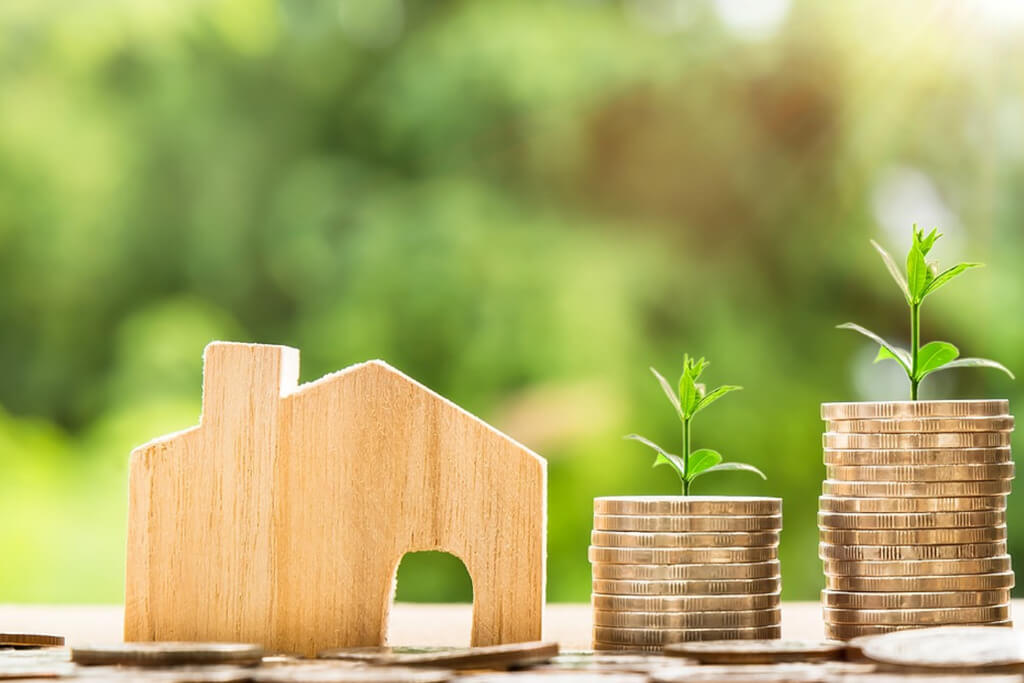 Source: grundeigentuemer.com
Real Estate: Real estate offers capital leverage and has substantial tax benefits. The advantages of real estate investment are:
Reliable cash flow

Tax advantages

Hedge against inflation

Ability to leverage
Cons
More effort and time is required to buy and managing stocks

Expensive to put down a down payment 

Not liquid

High transaction costs and recurring costs

Appreciation isn't guaranteed when adjusting to inflation.
Stocks: You do not require a large cash infusion to start investing in stocks. It is much easier to buy stocks compare to the process of buying real estate. Notable advantages of investing in stocks are: 
Highly liquid

Easy to diversify

Dividends

Low transaction fees

Easy to couple with tax-advantaged retirement accounts
Cons
More volatile than real estate

Selling stocks attracts huge taxes

High potential for emotion-driven investing
In conclusion, when making the decision to buy a home or invest in stocks, you must consider the rewards and risks associated with each option. Diversification is key to reaping the great reward, especially when saving for retirement or long term. Consider different asset classes to diversify your portfolio and in effect maximize return and reduce risk.