What are the Most Popular Types of House Extensions?
Do you need some extra space in your house? There are different types of extensions to consider. You can get home extensions available in various styles. They can vary a lot, from constructing a small porch to raising the roof of your house to adding another story. But this is not the end! There are several other possibilities to add extra living space to your home. They are surely the right answers to all the cramped home woes of modern Britain.
But house owners often get confused with house extensions and end up opting for those that don't bring any value. Yes, all home extensions are not the same. However, the extension designers in Cornwall recommend some house extensions which make sense. 
Read on to explore them in this article. You will get an overview of each type of house extension and understand what they are, what their benefits are, and most importantly, how much you need to pay to create them.
Let's get started
1. Rear Extensions

Source: windows.net
A rear extension is something that you should add at the back of your house. This will help you extend your garden or patio area. Typically, using rear extensions creates a huge and open living space, blending the indoor and outdoor space both. 
You can build smaller rear extensions effortlessly, which doesn't require permission. This will save some of your time and hassle. But if you are looking for something huge, it will take approximately six months.  
The minimum price range for a rear extension would be £ 40,000 for a 5×5 m area. But this cost might rise depending on your choice of material quality and your location. 
2. Side Return Extensions
Source: design.com
Do you have an alleyway by the side of your house? 
Well, a lot of period properties do have one. But unfortunately, they become home to bins, bobs, and garden bits very soon. Thus, they add no value to the overall living experience of people living nearby. 
Here, the side return extensions come into play. They are one of the very popular ways to extend your home. This extension might look quite small, but it runs the length of a room. So, aside from return extensions can completely transform your interior without the hassle of getting planning permission. 
You have to pay approximately £25,000- £35,000 for side return extensions and expect about 3-4 months to complete. 
3. Wrap-Around Extensions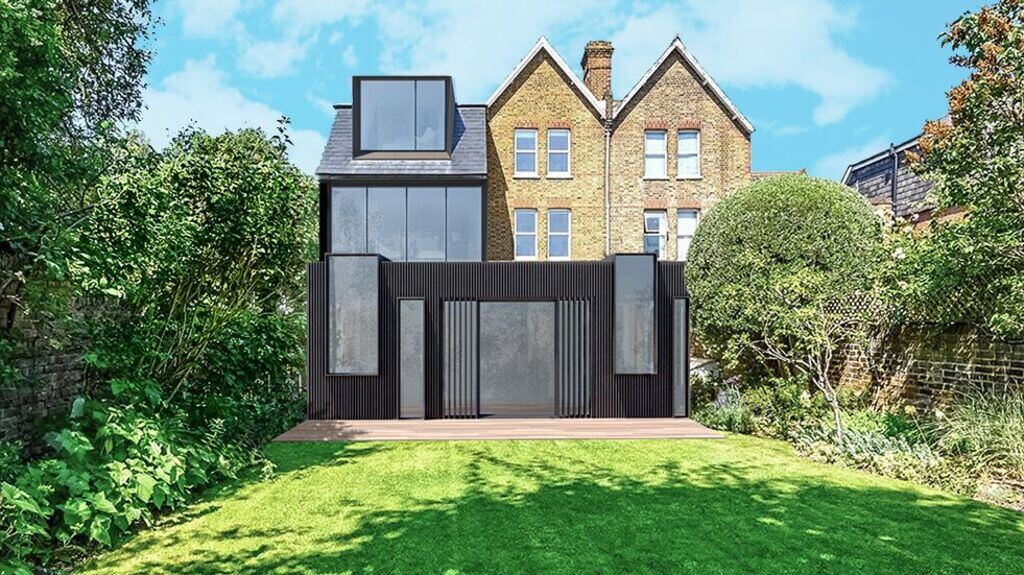 Source: urbanistarchitecture.co
Wrap-around extensions are a perfect combination of the above two types. This wrap-around extension can help extend your property to the side and rear sides. 
If you want to create a huge open plan space, specifically for suiting families who wish for an extensive modern kitchen, this extension is the right option. Also, wrap-around extensions are perfect for incorporating more traditional designs to add additional space to your house. 
What's more, wrap-around extensions are larger than the first two types of house extensions that are discussed above. This kind of house extension mostly requires planning permission, and it takes a little bit longer to build. 
4. Double Storey Extensions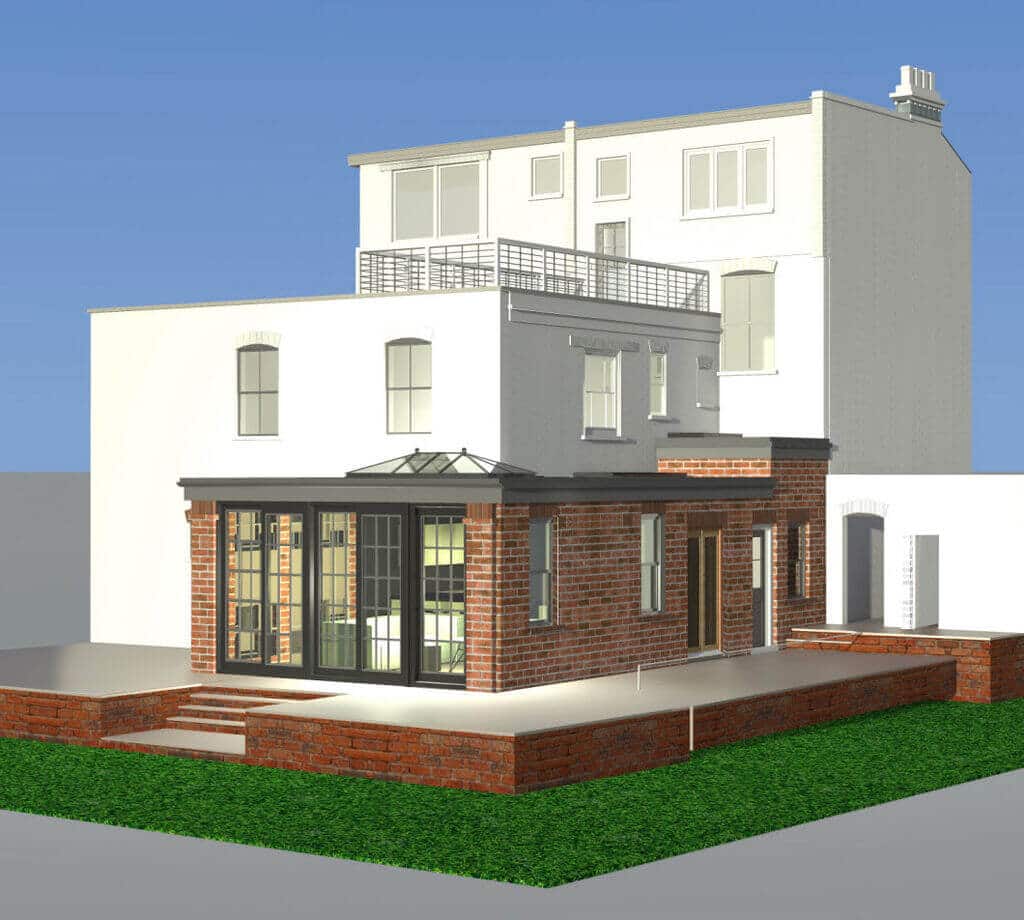 Source: marriottconstruction.co
Double-story extensions are one of the most popular house extensions that people use now. This type of extension means you will consider one of the above three shapes like the rear, side return, or wrap around and extend over two floors instead of one. 
The biggest advantage of this house extension is that it gives you double the space but not double the cost. Why? All the expenses of your foundations will be tied to the lower floor. And when you create an extra floor above it, this will surely be less work overall. However, if you consider double-story extensions while planning your home project, you will need planning permission. 
Also Read: Important Tips for Buying a House in 2022
5. Dormer House Extensions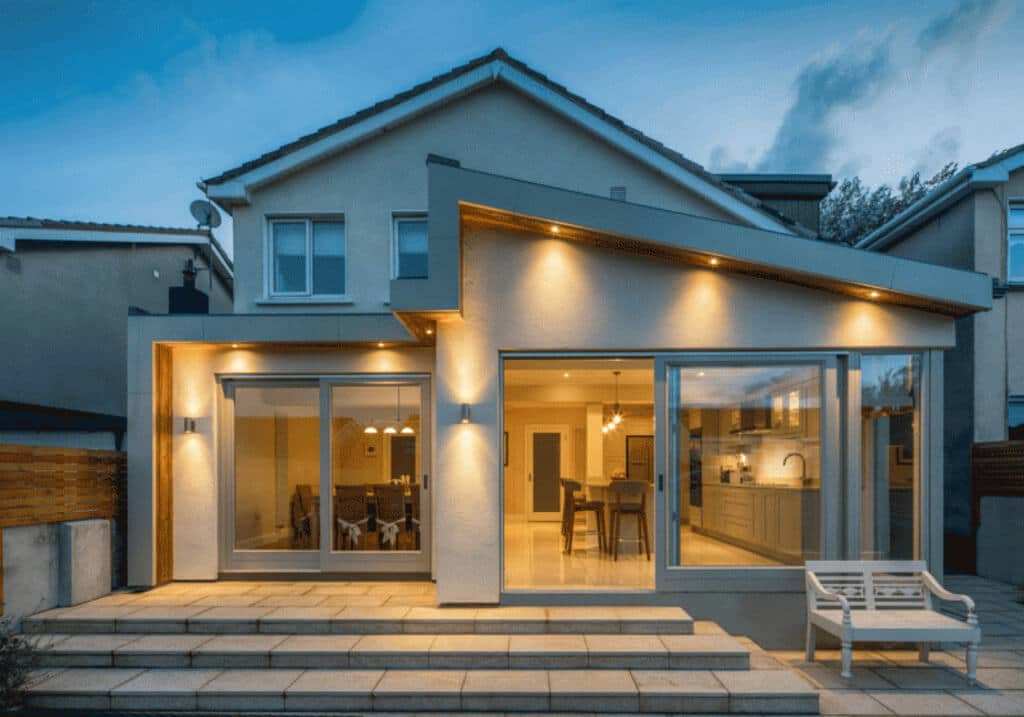 Source: livejournal.com
What have you stored in your attic? Is it all junk? Then, you need a dormer extension; it will be a great option. With a dormer house extension, you can remove the pitch of your roof and create a flat roof, keeping it in line with the top of the current pitch. If you do so, you will get a squared-off box space which you can use for creating master bedrooms with ensuite baths. Or it can be an additional space for your kids to have a bedroom. 
They are very affordable and don't need a lot of planning and permission compared to many other types of extensions. Dormer House Extensions start from £32,000 and may take 3-4 months to complete.  
Which house extension do you find perfect for your house 
Get it done today!