How Will Inflation Impact the Value of Our Homes? Know It Here
The current cost of living crisis and spiraling rates of inflation are topics on everyone's minds these days. Inflation is at a 40-year high, with the consumer price index at 9% as of April 2022 and likely to increase even further in 2022. To counteract rising inflation, the Bank of England has raised interest rates several times in recent months, with the current rate at 1% as of May 2022 and further increases likely. As such, predictions of a house price crash are rife as affordability becomes a major issue for homeowners.
For many would-be homebuyers, this news may seem like a welcome relief. Indeed, house prices have been rising steadily in the last 10 years, particularly since the summer of 2020 as government incentives like the stamp duty break, increasing demand versus limited housing supply, and competitive mortgage rates all pushed prices up significantly. In fact, Rightmove has noted an average £55,000 increase in asking prices in the last two years alone.  So you must be thinking about how will inflation impact the value of our homes here is complete guide on it so lets begin:
Price Comparison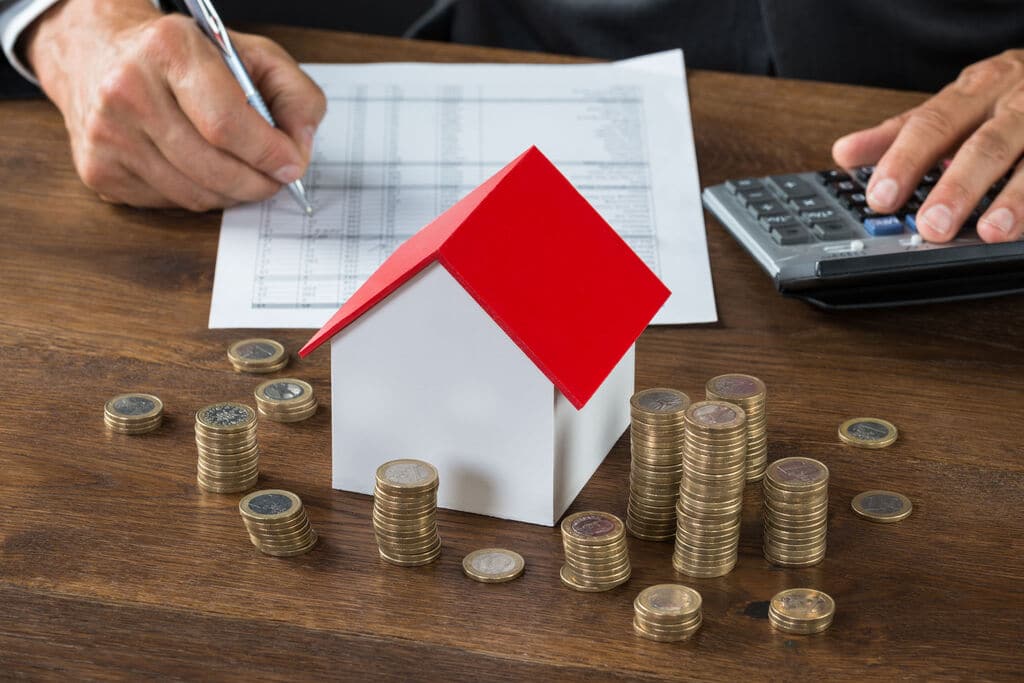 Source: propertytv.io
In this Platinum Jubilee year, online estate agent Yopa has compared the cost of buying a house 70 years ago in 1952 when Princess Elizabeth was crowned Queen versus the cost of buying a new home today and the results are quite startling.
In 1952, purchasing a new property would set you back around £1,891, the equivalent of £40,565 today. With an average annual income of £364, this meant that a homeowner in 1952 was buying a home worth just over 5 years' wages for one person.
In contrast, the average sold price for a UK house in January 2022 was £260,771. This is the equivalent of £5,594,089 in 1952 according to the Bank of England! With mortgage lenders generally requiring deposits of between 5% and 20% of the property purchase price, this means the prospect of buying their own home is now out of reach for many first-time buyers feeling the pinch of increased living costs. 
So, can we continue on this current double-digit trajectory of annual house price growth, or will rising inflation put an end to the house price boom? 
Also Read: Buying a Home vs Investing in Stocks
Rising Inflation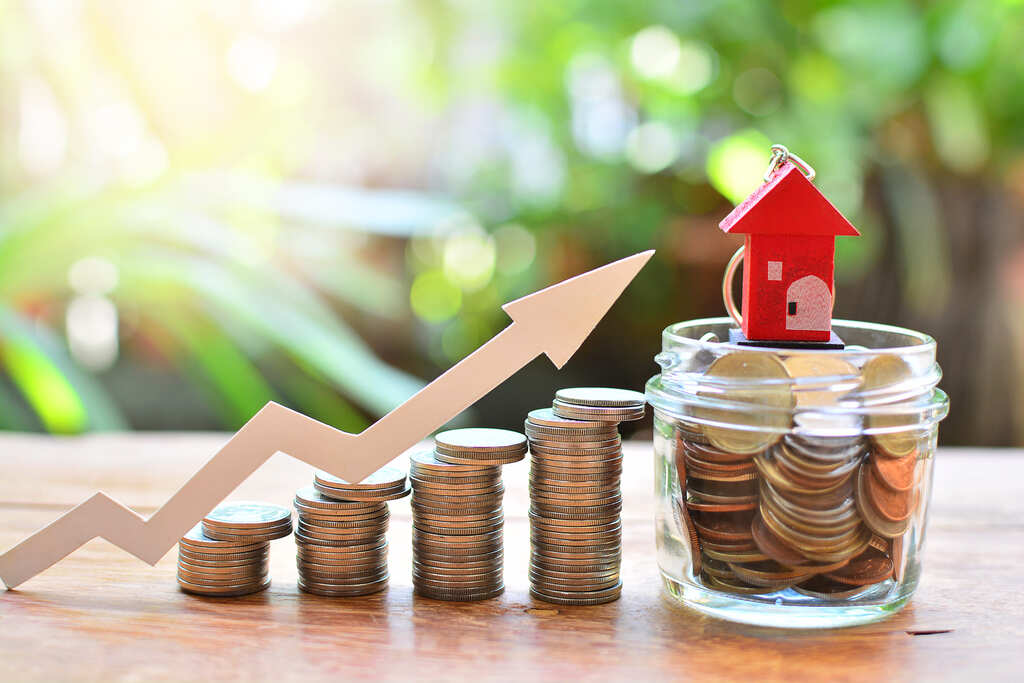 Source: amazonaws.com
With rising inflation comes higher interest rates, which have not risen at this current level since 2007. Indeed, there are predictions that the Bank of England base rate will rise to 3% to counteract the current levels of inflation. This will, of course, have a significant impact on affordability for homeowners when it comes to mortgage repayments and household running costs, however in the context of previous house price crashes, we are (thankfully!) still a long way off the 15% interest rate of 1989 and 5.5% rate of 2007, which saw property prices drop by 20% and 15% respectively. As a result, many homeowners defaulted on their mortgages and lost their homes and over one million people fell into negative equity in 2008-2009, whereby they were paying off more than their house was actually worth. 
In 2022, homeowners do tend to have more equity in their homes thanks to more cautious mortgage regulations since the 2008 financial crash, so there is less risk of falling into negative equity or being unable to afford mortgage repayments. For example, at the end of 2007, the average loan-to-value for a first-time buyer's mortgage was 82% versus 76% at the end of 2021. There are also significantly fewer homeowners with interest-only mortgages in 2022 compared to 10 years ago. 
Whilst we also continue to see a disparity between supply and demand, and mortgage rates remain fairly competitive despite rising interest rates, house prices are unlikely to crash dramatically. A government homebuilding pledge for 300,000 new homes annually has fallen short by nearly a third, with the construction of new homes at the lowest level in 12 years, meaning we are unlikely to see a huge change in housing stock in the near future. UK employment rates are strong as well, with wages slowly catching up to property price rises and many homeowners are still on or able to acquire fixed-rate mortgages which will soften the impact of rising interest rates in the short term. 
As such, we are on track to still see house price growth in 2022, just at a more modest level of between 3-8% as opposed to the double-digit growth seen in 2020 and 2021. For 2023, there are predictions of an overall fall in house prices of around 3% and a 2% decrease in 2024. This suggests that we should expect more of a gentle bump back down to Earth rather than a huge crash when it comes to house prices unless the economic and political landscape changes significantly.