11 Different Types of Blinds: Select the Right Choice for Your Home
Every home has a window in different corners of different rooms. And a window is never complete without a blind. Before selecting a blind, one must understand what types of blinds will suit perfectly in which room and window. Usually, people get confused between a blind and a shade. Whereas the fact is there is a basic difference between the two which shows a clear difference. So first of all, decide whether you require a blind or shades for the windows of your home. 
According to the research, people and homeowners prefer blinds over window shades or curtains to cover their windows. Though it is very natural, people will prefer blinds, overshades, or curtains, as they are stylish, modern, and completely functional. You will get many options in shades and curtains, but the fact is nothing will offer you an aesthetic look, which is felt and experienced in blinds. In addition, it sits perfectly on all the window frames, setting an aesthetic look all around the room and home. 
Today's blog will discuss different types of blinds that will sit perfectly for all your window types, considering all your requirements and comfort. So, let us explore them and find out which is perfect for your home. 
What to Consider for Selecting Types of Blinds for Windows?
Before buying any type of blinds, it is essential to understand their functioning and benefits. As discussed earlier at the beginning of the blog, there are different types of blinds and shades available in the market. 
If you feel considering the functionality and requirements is not essential then, you are wrong. It is necessary to understand that both of them work simultaneously. We have gathered some of the most important features of blinds that everyone must consider before buying any of the ones for themselves. 
Complete Privacy is Guaranteed
One of the most significant reasons for installing Blinds is to maintain the privacy of your home. Blinds help you in keeping your privacy. However, the privacy level is not the same for every room. The privacy level you need in your bedrooms and bathrooms is different from what you require in your kitchen and the living room areas. However, what kind of blind you need is decided based on the privacy level you want. 
Choosing a shutter blind for the living room is the right option as it allows visuals of the exterior of your home when needed. If you want a blind for your bedroom, a fabricated blind will do perfectly fine. Thus, it is essential to understand the functionality of the blind. 
Blocking the Sunlight from Coming Inside
Usually, people enjoy the sun rays on them as a sunbath, but when it pierces inside your room through your windows, it disturbs. In such conditions when we do not like the sunrays coming inside our home. It is preferable to install darker shade blinds that will help in blocking the sunray directly piercing in the room through the windows. 
The Sunlight that enters the room through the window is more irritating and disturbing. Thus, people prefer to block Sunlight directly entering the room from the window.
Cordless Functioning
Usually, the blinds need to function for the proper darkness and maintaining privacy. The traditional types of window blinds have a stick on one of their sides. To adjust the angles of the slats, the cords are lifted with the sticks to lower or raise the blinds. Though this is a traditional style, you have to decide whether you want a classic style or a cordless operation. 
Nowadays, cordless blinds are available in the market with cordless functioning. You have to pull down the blinds to pull down and uplift them. You have to take control to adjust it according to your requirement. 
Thermal Insulation
Every type of blind must have thermal insulation. It blocks the heat in summers and allows it to maintain your interior temperature in the winter days according to the season. Usually, blocking the heat during the summer days is a challenging task. Thus, you need to decide whether you want a blind that functions as thermal insulation or not.
Installing a thermally insulated blind is a better option to avoid any further expenses on the appliances that function like them. It also allows you to access according to your requirement. When are you getting this option of insulation? Why spend on higher expenses?
10+ Different Types of Blinds
Now that you have learned, what to consider while selecting or buying a blind, let us explore some of them. According to your requirements, we have listed different types of blinds that can be installed in your home. So, let us see, which will set perfectly for your room type.
Venetian Blinds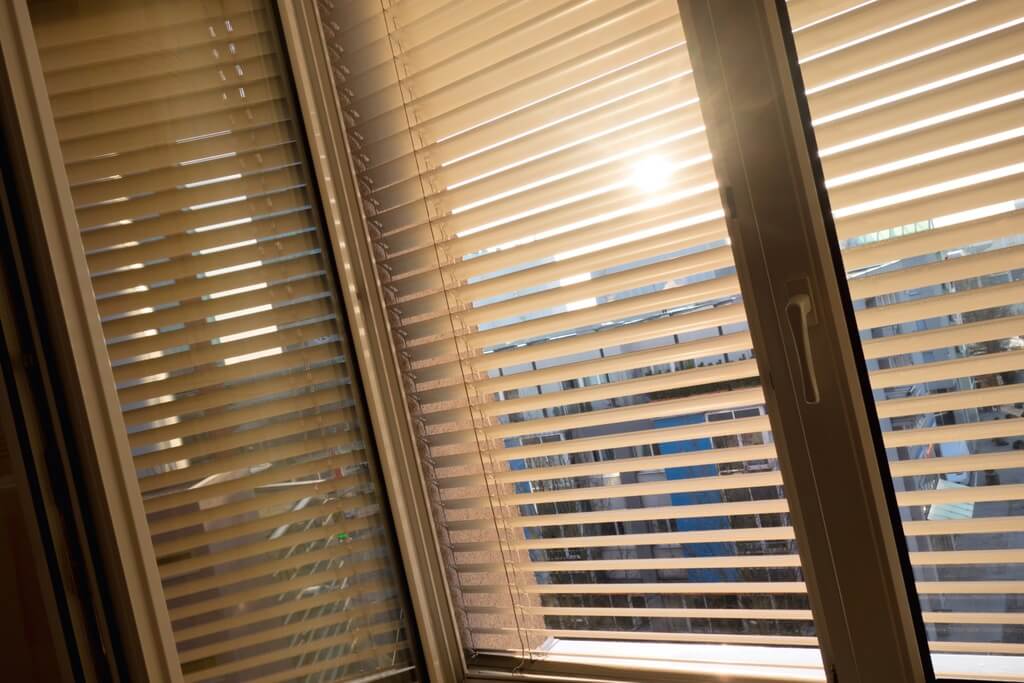 Source: frizura.si
Venetian blinds have horizontal slats. They are attached with some strings and strips of cloth that work as a blocking factor. They are known as Tapes. Venetian Blinds are one of the most trending and popular types of blinds. It is very simple and easy to functioning. Thus, it is one of the most admired blind types. 
For adjusting it, you have to press the bottom slat in the slat right above it. The functioning is so easy that most people prefer this type of blind in their home. It adjusts according to your requirement of privacy and blocking the Sunlight.
Micro Blinds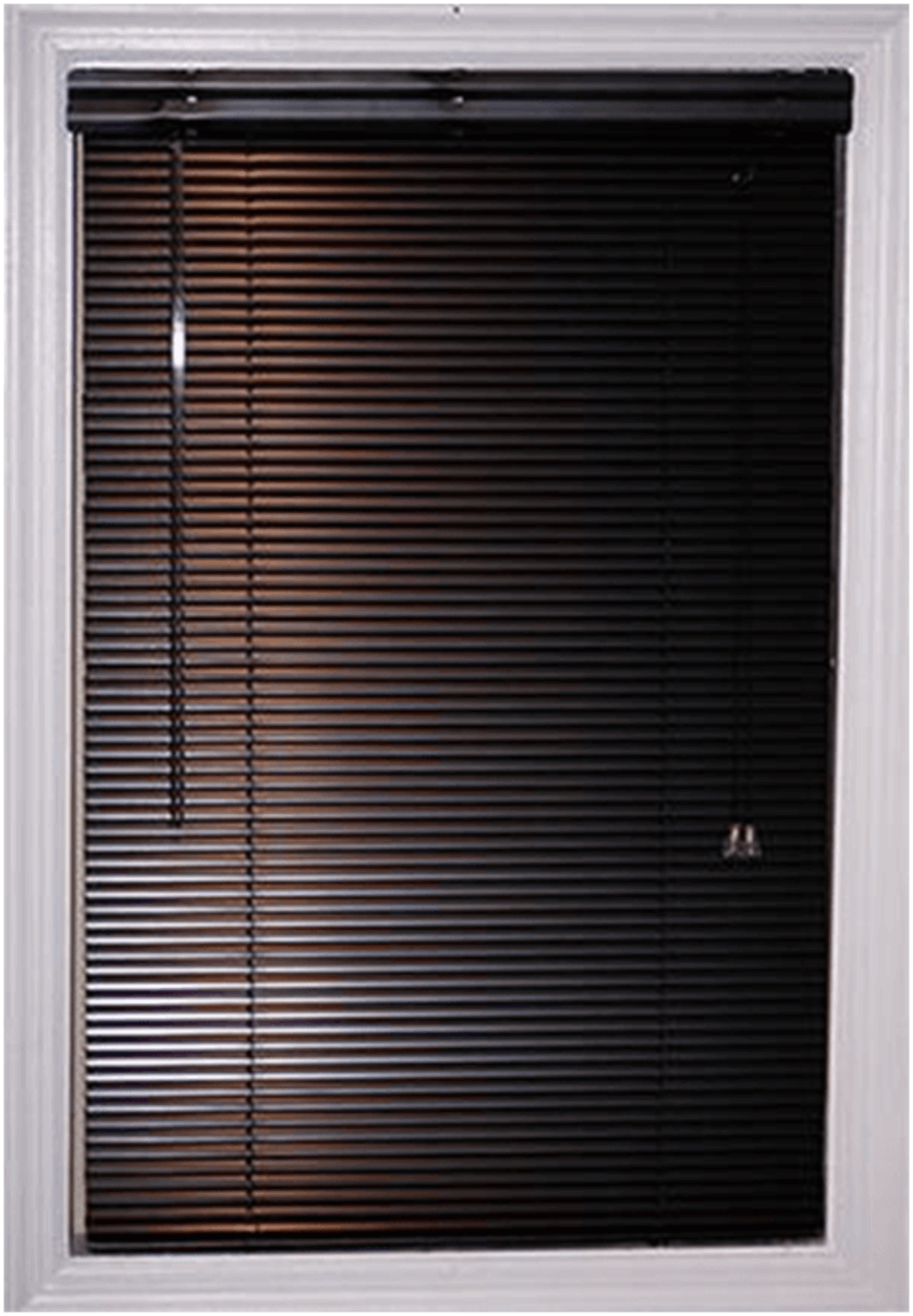 Source: homestratosphere.com
Micro blinds have very minute gaps between the two straps. The slats are half an inch thicker in size. You need to adjust in the same way as we do in Venetian blinds. The working process is the same. These blinds are mostly installed in bedrooms or study rooms where you want to maintain the utmost privacy. When the blinds are shut, there are no chances of peeking through that can disturb your privacy. Thus, they are perfect for rooms where you want the utmost privacy.
Vertical Blinds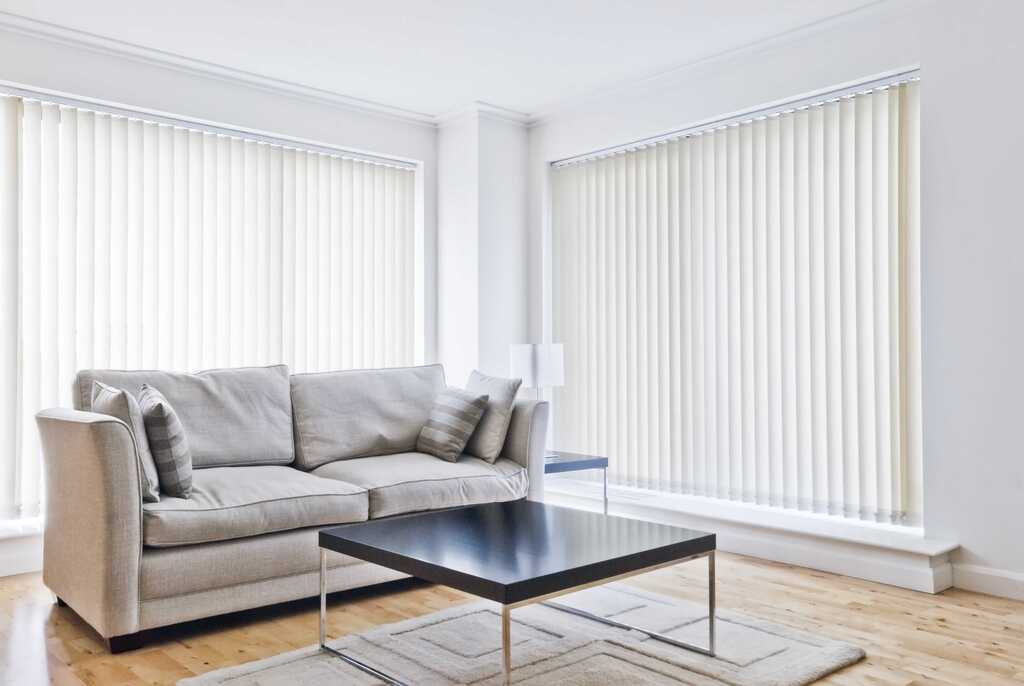 Source: moidomiks.ru
Vertical blinds are one of the most accessible types of blinds based on their functioning. They slide along the running track that is installed on the top of the blind. They have individual slats that allow you to adjust which slat to be kept open and which is supposed to be kept shut.
They are available in two different styles. Either they open from parting in both sides from the middle point, or they slide open from side-by-side. They are very popular for installing o a floor to ceiling windows. You can select the style according to your convenience.
Pleated Blinds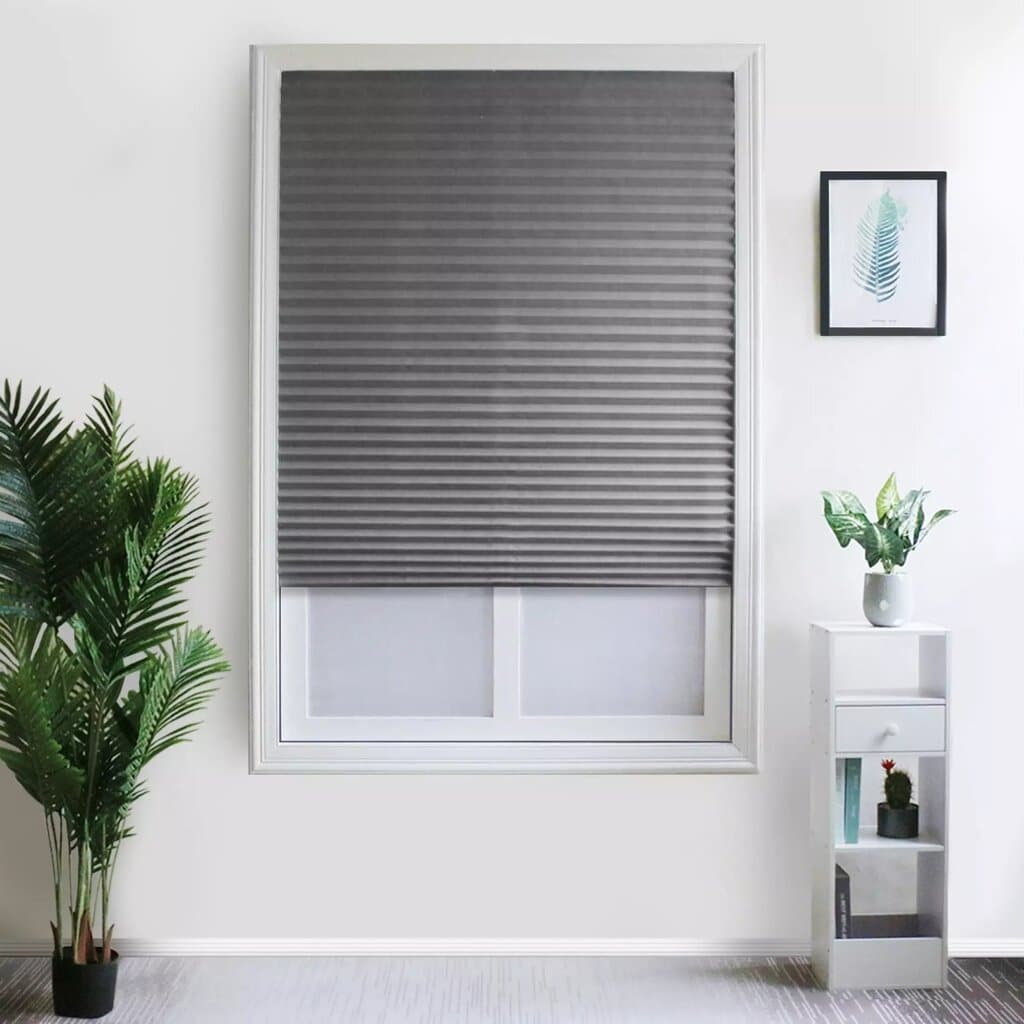 Source: slatic.net
The pleated types of blinds are very trendy, and they look very classy. It is designed with a pleated fabric material that forms an accordion pattern that helps lift or lower the blinds. They look alike like the Venetian Blinds. You can use light shade fabric for such types of blinds that can allow a slight amount of Sunlight even when the blinds are completely shut. They are usually installed to maintain the privacy of the interior and allow natural daylight to enter the room. 
Roman Blinds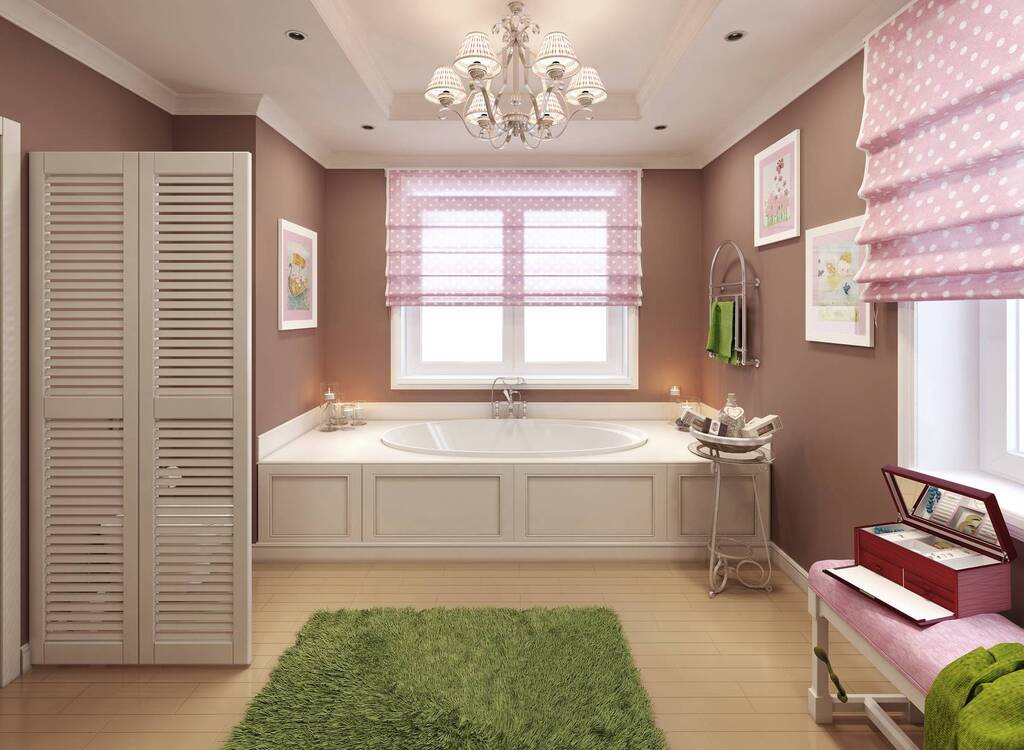 Source: premierblinds.net
Roman Blinds are very popular and a traditional type of blind. It is made of seagrass or jute materials coated with a soft fabric. Roman Blinds are available in different styles but have similar functioning. They raise upwards and folds in themselves to allow you a clear vision outside the window. It somehow has a similar functioning, just like the Venetian style.
These particular types of blinds are installed in rooms to maintain privacy and block the strong Sunlight entering the room.
Mini Blinds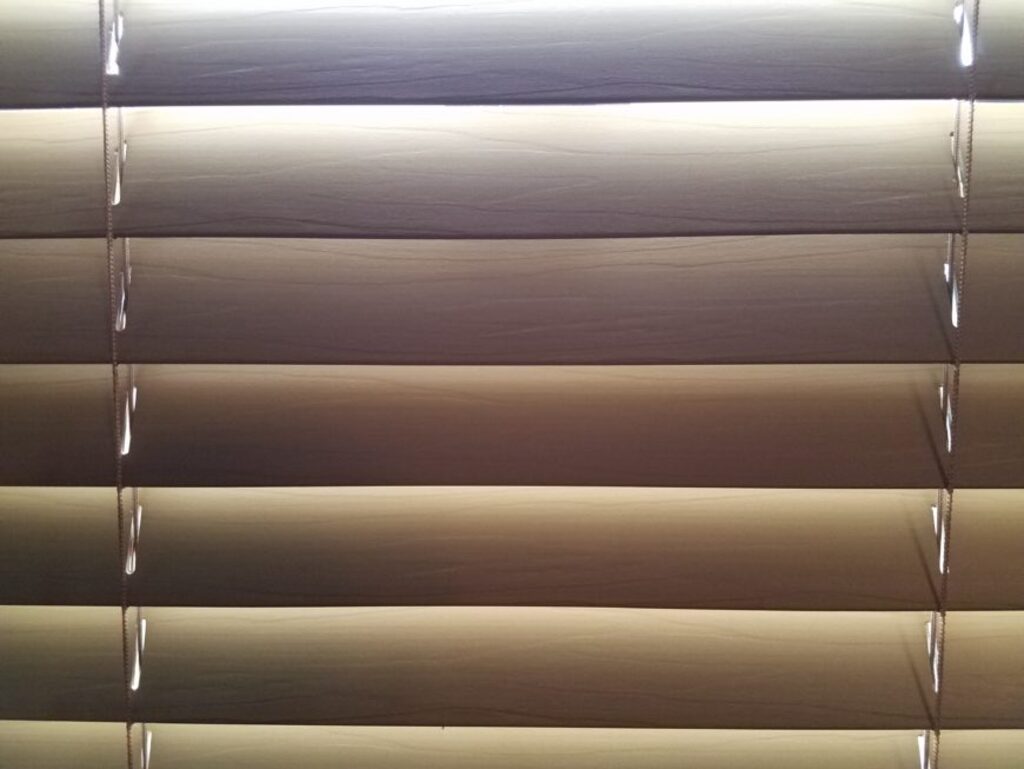 Source: homestratosphere.com
Mini Blinds are the copy-paste of Venetian Blinds. The slats are different in comparison to the Venetian types of blinds. They have smaller slats that allow more privacy factor. It helps in allowing a slighter amount of direct sunlight in the room. The functioning is very easy; thus, people prefer window blinds in their kitchen or dining area. You can install mini blinds where privacy can be disturbed. 
Panel Blinds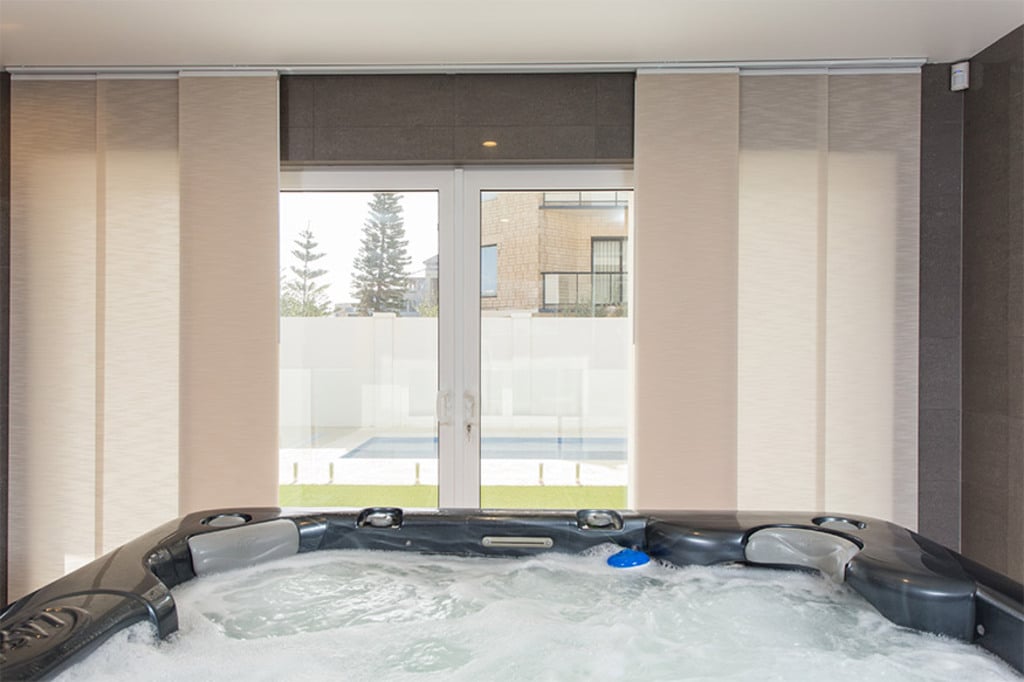 Source: essentialhomeandgarden.com
Panel blinds are the second-best choice for large windows. The functioning is so easy that people love to install them in their living areas. Though one thing that you must know is, it does not allow any thermal insulation. Panel blinds are perfect for blocking the view from the exteriors of your home. If you are searching for something that will enable you to maintain your privacy, these types of window blinds are perfect for your home.
Solar Blinds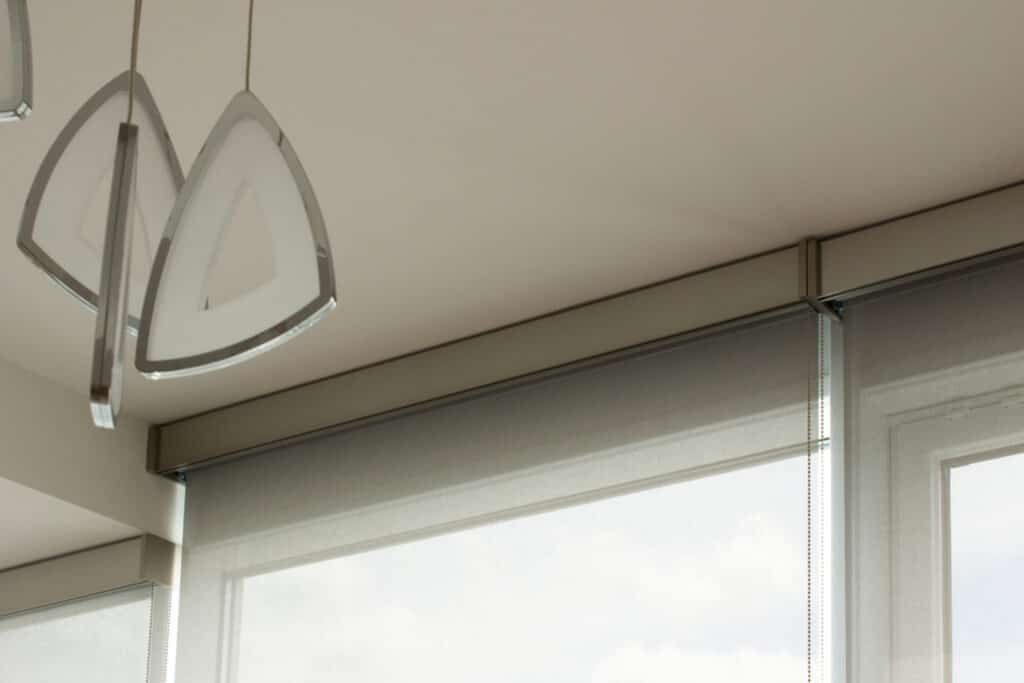 Source: blueandgreentomorrow.com
Solar blinds are perfect for rooms where you want to block the heat, ultraviolet rays, and glare. The best part of Solar Blinds is they allow you to enjoy the view from your windows even when they are shut. Suppose you want to maintain privacy in your room, this blind won't work. These types of blinds are perfect for blocking the effects of the bright Sunlight from entering your room.
Smart Blinds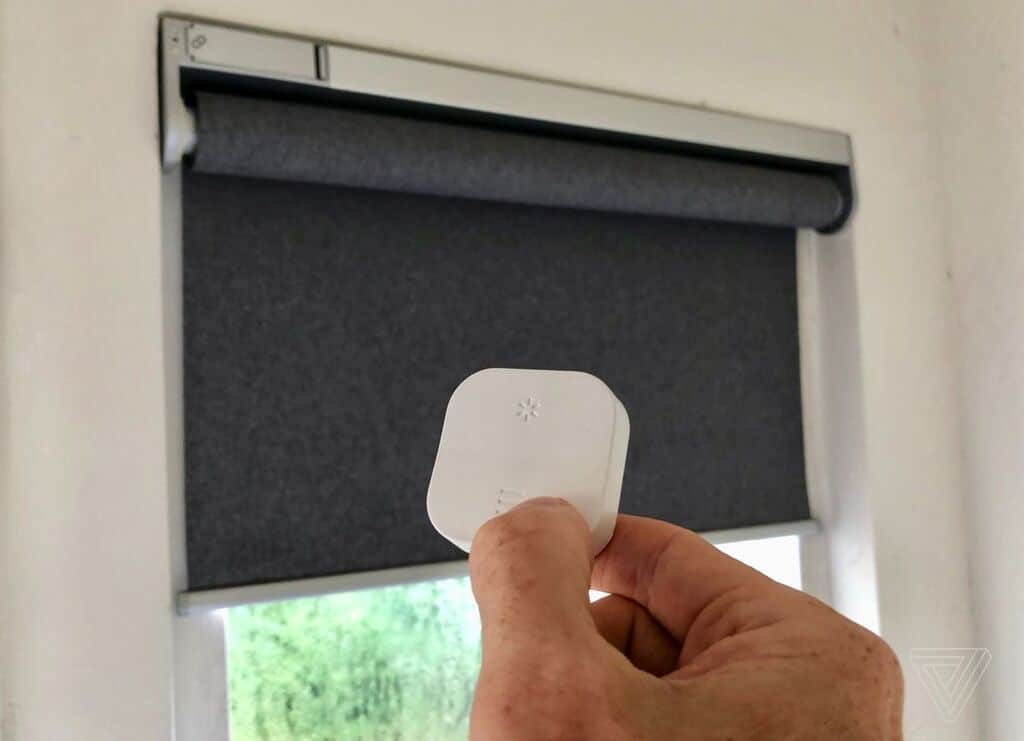 Source: vox-cdn.com
Smart Blinds are the most admired type of blinds. There are so many different types of blinds in the market, yet people prefer these intelligent blinds. They are contributing a lot to the smart living of people. They are paired with a mobile application, which can help you to take control of the blinds. 
You can adjust your blinds from your mobile in whatever way you want it according to your requirement. They are available in different styles to maintain the décor of your room. Isn't this exciting?
Also Read: How to Choose the Right Blinds
Roller Blinds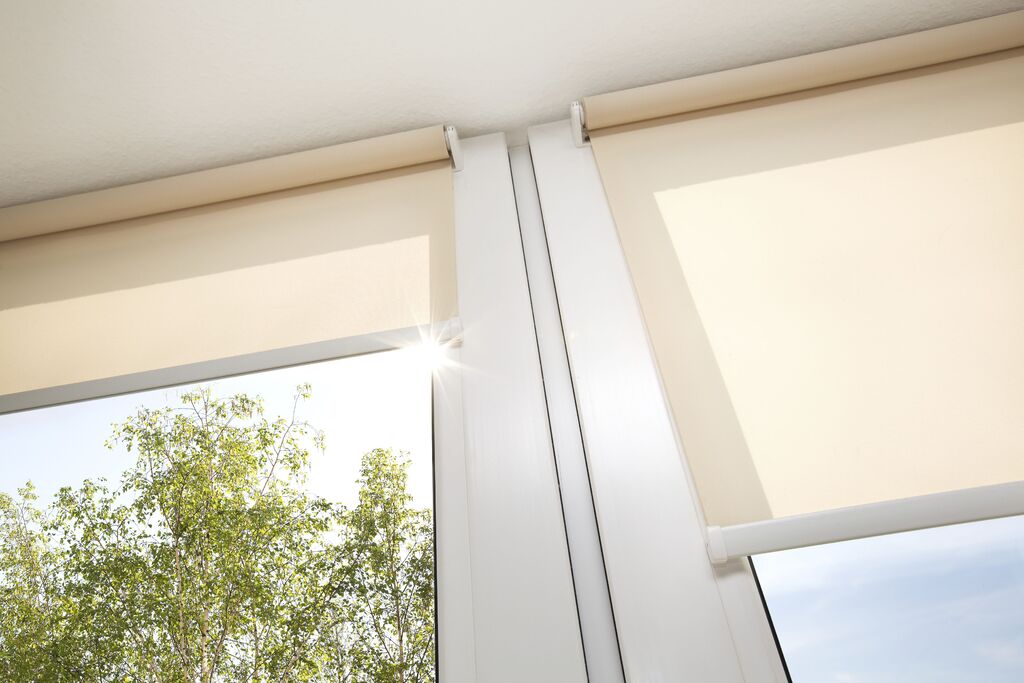 Source: pinimg.com
Roller Blinds are made of fabric that allows you to maintain the privacy of your room. They are very stylish and modern. Though they are available in different styles and patterns, you can select them according to your requirement and liking. They have a perfect and straightforward mechanism that simplifies your work. You need to adjust it according to the specific requirement of the room.
Cellular Blinds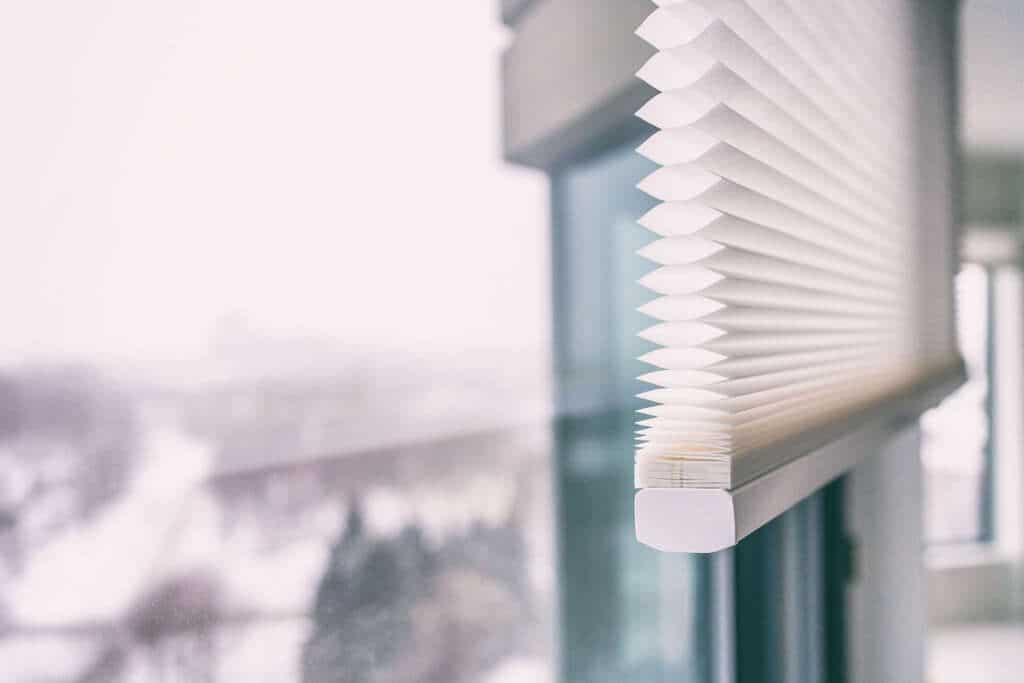 Source: rocketcdn.me
Honeycomb Blinds, popularly known as cellular blinds, have the same mechanism as pleated blinds. The only difference is the making pattern. Pleated blinds are made from a single piece of material. In contrast, cellular blinds are made from two different pieces of fabric. 
Cellular blinds provide double-layered privacy to your room, allowing a slight shade of natural light to enter the room. It is a perfect option for maintaining confidentiality and block harsh Sunlight.
Which Is Your Perfect Match?
There are different types of blinds available in the market. You have to consider all your requirement and select the perfect match for your home. Do not hurry, take your time and select the right option for your home.
For more such contents follow architectureideas.com.
For daily updates, follow us on our Instagram page @architectures_idea.