How Vertical Blinds Can Transform Your Space
When it comes to choosing the perfect blind for your home, you must weigh up the pros and cons of all types of blinds. This will help you to find the best type of blinds for your space.
There are different types of blinds available. They differ based on color, size, and design. So you can select the best blind depending on your budget and purpose. 
Out of all the other types of blinds, vertical blinds are the most common type. They are both practical and versatile. The main advantage of vertical blinds is that they are multipurpose blinds which means you can put them to use based on your requirement.
This is perhaps the most commonly used blinds both in-home and office spaces. With this type of blinds, you can transform the look of your space. They come with larger slats drooping from a head-rail that is mounted to a track. They can be managed with the help of a simple pulley system.
These types of blinds can be used to decorate any space including bathroom, bedroom, or living room. Unlike other blinds, they are affordable. The good thing is that you can use them for both doors and windows. They are also quiet and provides high functionality. They can also improve the visual height of a room. These blinds allow light to enter while maintaining your privacy.
If you are still not convinced whether to get vertical blinds or not, we will help you decide. In this post, we will discuss some of the main benefits of using vertical blinds.
Major Benefits of Vertical Blinds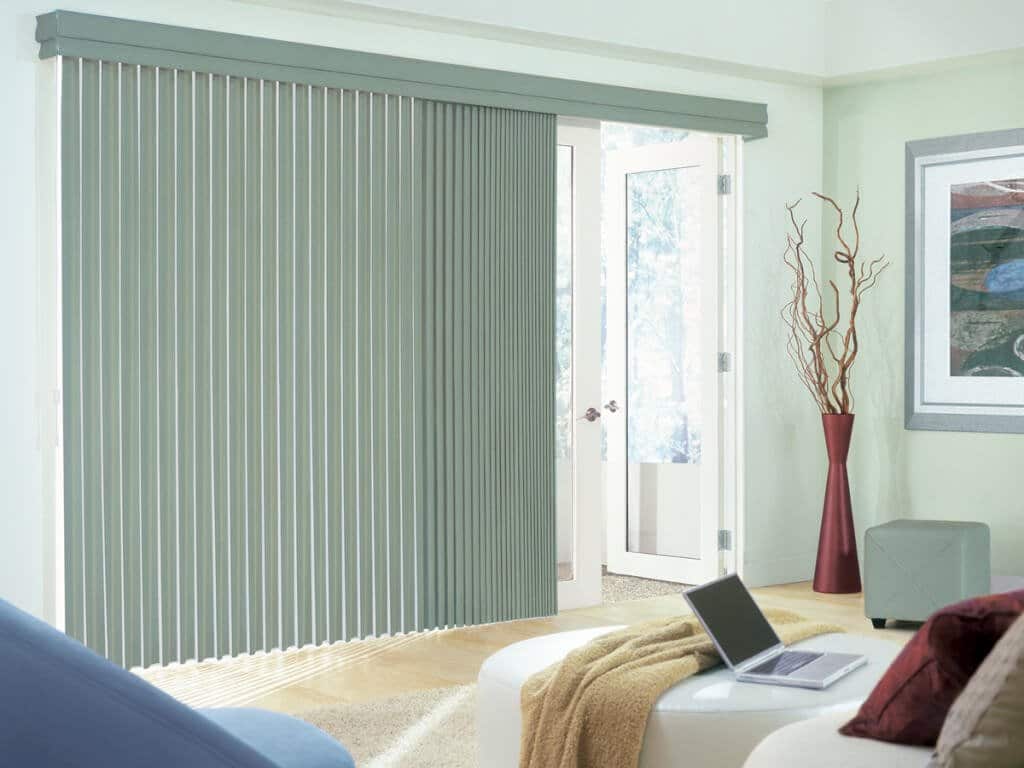 Source: sunshinedrapery.com
Vertical blinds are the best type of blinds you can get for your home or office. They not only beautify your space but also provides you dozens of other benefits.
Here are some of the main reasons why you should opt for vertical blinds:
1. Protects your furniture
Vertical blinds can help protect your furniture from sun exposure. Sun rays entering your house can cause your furniture to warp. If it is ignored, then it can damage your furniture. This is something you wouldn't want for your expensive furniture. This is where you can find vertical blinds to be useful.
They can be used to protect your furniture and room from unwanted sun rays. Not just that, but it can protect your furniture even from dust. The good thing is that you can use these blinds both at your home and office. They are also effective in controlling noise. If you don't want your furniture to get destroyed because of dust and sun rays, vertical blinds are the answer for you.
2. Offer privacy and light control
The best thing about vertical blinds is that it allows light to enter your room while giving you privacy. They are great for controlling the amount of light entering your house. All you have to do is just use the pulley system to gather the blinds on one side or split.
You can also close the blinds when you have too much sun ways of entering your house. By closing the blinds, you can block out the light entirely. This gives you extra added privacy to enjoy. It is because of this reason that vertical blinds are so popular in the market. If you live in an area that is too much crowded, you can use vertical blinds to maintain your privacy. You can also use them for your offices, conservatories, and bay windows as they provide both privacy and light control.
3. Save you a lot of money on your bills
By installing vertical blinds in your house, you can save a lot of money on your electricity and heating bills. The unique thing about these blinds is that they work the opposite during winter. It does so by keeping your office or home windows enclosed so that less heat can escape. This as a result keeps you warm and this, helps you save heating and energy bills. It can help you to save up to 20% of your energy costs.
Vertical blinds are great for insulation for both winter and summer months. This makes them a popular choice among buyers.
Different Materials and Their Features
As you already know vertical blinds are available in numerous fabrics, textures, and colors. Unlike other blinds, they are easy to maintain and clean.
Fabric Vertical Blinds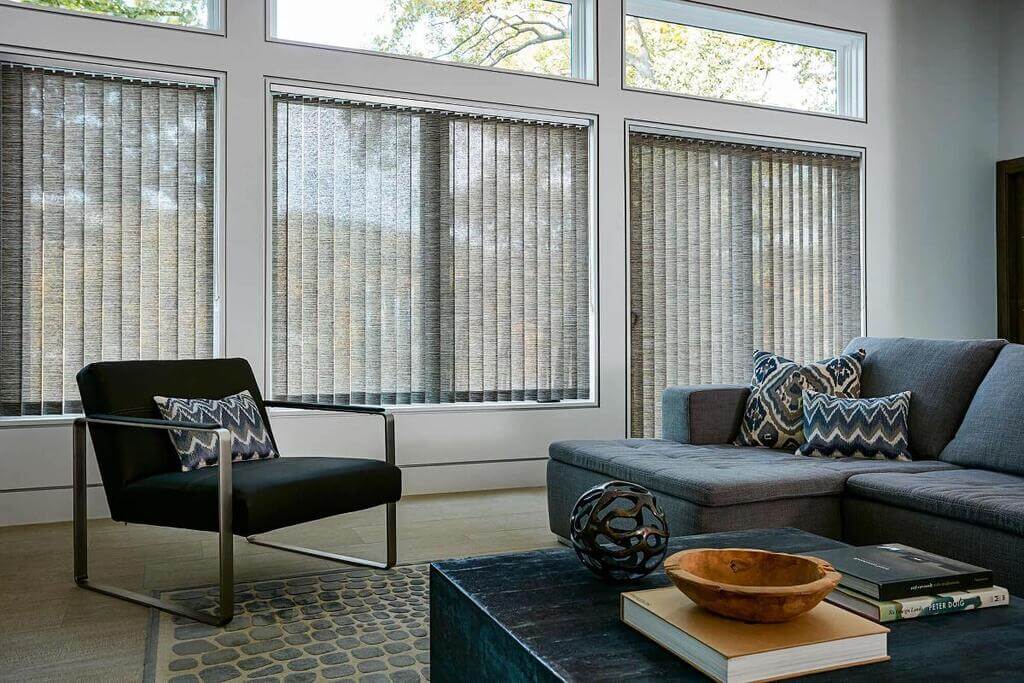 Source: blindstogo.com
The fabric used to make these blinds gives it a soft look. This helps to tone the space of your home. A high-quality fabric vane will stay wrinkle-free and crisp for a long time. This is why they make a great choice for long-term use.
Vinyl Vertical Blinds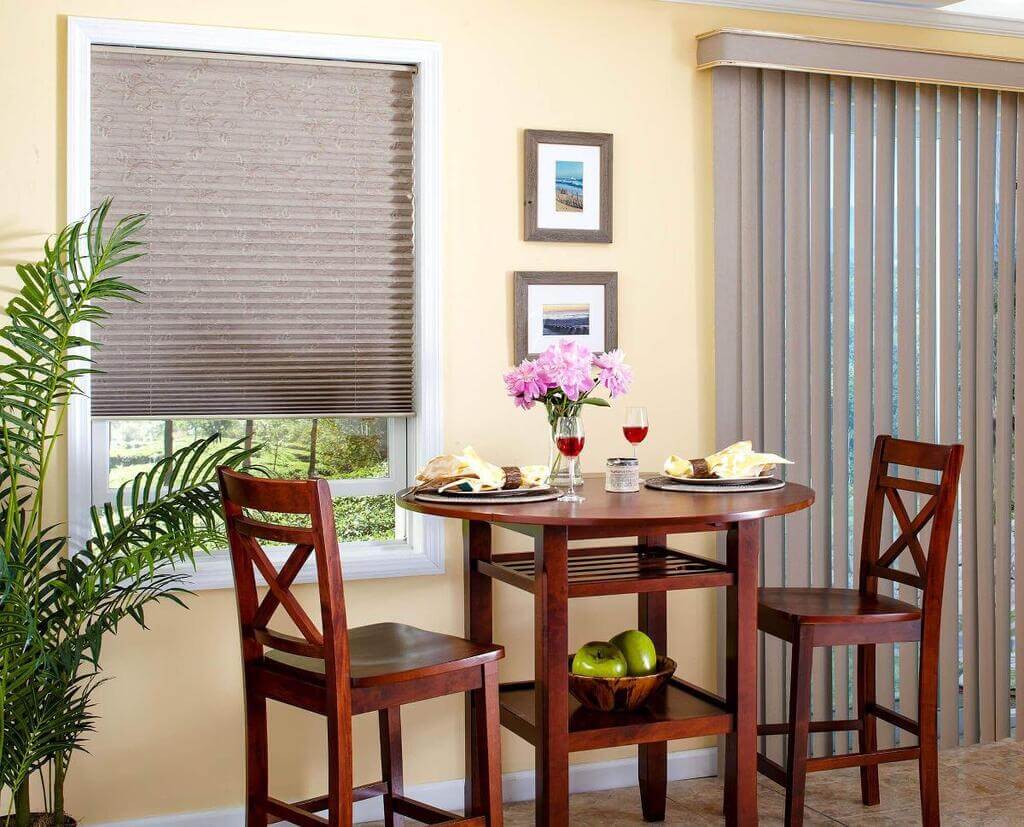 Source: blindstogo.com
This could be the perfect option for people who are low on budget. Vinyl blinds are affordable than most other materials. But that doesn't make them any less in durability. They are also easy to maintain and clean.
Also Read: What You Need To Consider When Looking For Blackout Blinds
Faux Wood Vertical Blinds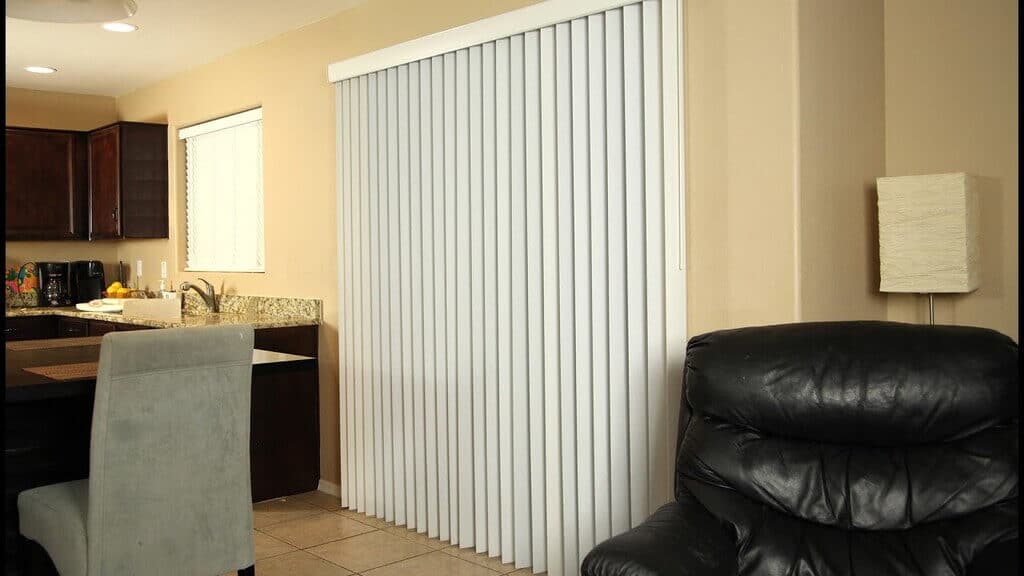 Source: ytimg.com
With this type of vertical blinds, you can create a classic and sophisticated look. However, you should know that faux wood vertical blinds are quite expensive. They make a great choice for both home and office.
Custom Controls
If you want you can also customize your vertical blinds with different custom controls. Cordless wand controls are perhaps the best option as they are easy to operate. They can also be designed to incorporate functions suitable for most of the applications in the modern commercial and residential atmosphere.
If you are planning to install blinds in your home or office space, you can consider going for vertical blinds. They any day make a better and far more versatile option than the others. Also, they are low in maintenance.