The Complete Guide to Buying and Installing Hardwood Floors
There are several decisions the house owner would have to take when building a home. Amongst all these decisions required, one stands out as the most basic but important decision that determines the beauty and comfort the home would provide to occupants and visitors. This has to do with the choice of flooring. Currently, the market is flooded with a lot of flooring materials. Nevertheless, one material that is acknowledged for standard flooring is hardwood.
If you would like to check out some flooring options that are ideal for your floor projects, please visit this link: 
flooring Melbourne
Despite the uniqueness of this material, not all hardwoods are equal. Hardwoods are not just limited to colours and finishes,  they are also influenced by aesthetics and performance. When flooring the apartment with hardwood, you need to think of the type of installation that would be required. In this article, we have laid out tips that will guide you towards installing hardwood floors the right way.
Selecting Hardwood Floors For Your Apartment
Solid Or Engineered Flooring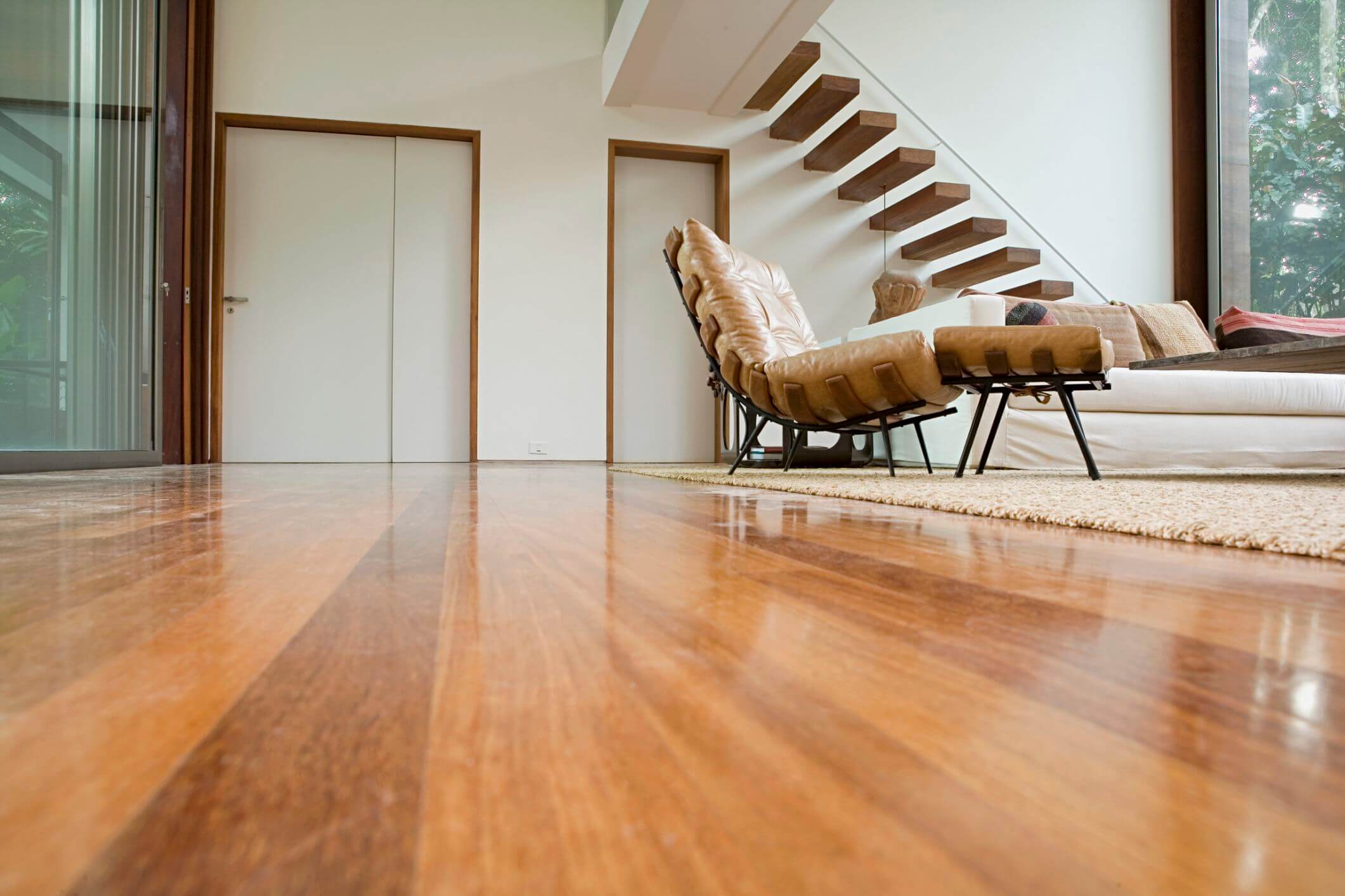 Source: thespruce.com
Hardwoods are generally made from thick planks of solid timber. Even till date, it is still installed in various homes and offices. Notwithstanding, technology has paved the way for engineered flooring. What does this term mean? In engineered flooring, the planks are manufactured with a thin layer of wood on the surface which is bound to other layers designed to stop the floor from shifting during contraction and expansion periods.
Interestingly, this may sound new to you; but all woods have three-directional movements known as radial, tangential, and longitudinal movements. The sole purpose of engineered flooring is to create opposing forces to counter these movements, thereby stabilizing the floor panels.
Engineered flooring can be advantageous when used in apartments and basements with concrete subfloors. The height of a floor can be raised by installing solid wood over a layer of plywood or more. The catch to this is that it reduces the ceiling height and interferes with existing doors. On the other hand, you can conveniently install engineered flooring to concrete or a soundproofing mat. By doing so, you still retain the ceiling height and door positions.
However, when selecting an engineered flooring for your apartment, you need to check out the size of the wood layer used. Whereby, the wood layer added is extremely thin, it may be difficult to smoothen or refinish the material in the future. High grade engineered flooring comes with a thicker layer of solid wood.
You Can Go For Either Prefinished Or Site Finish Flooring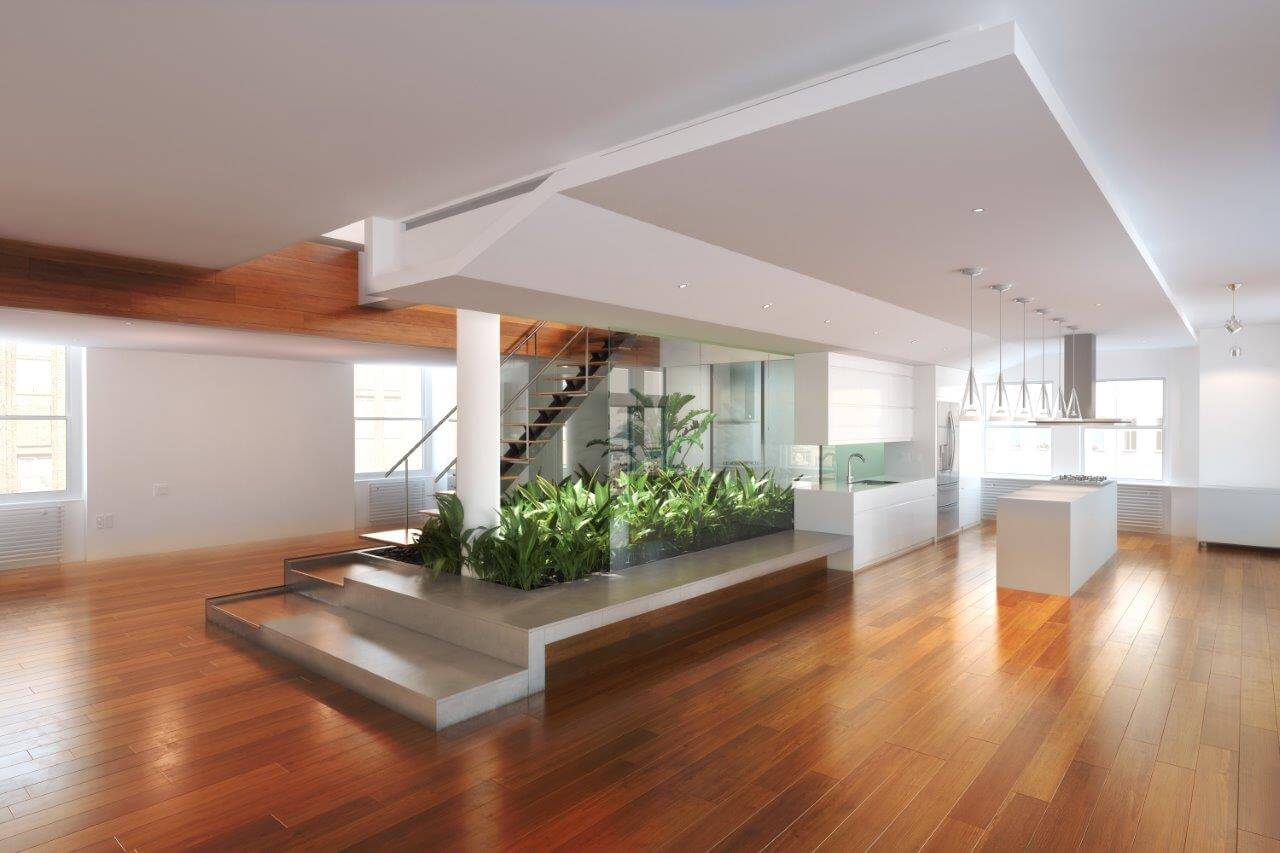 Source: netdna-ssl.com
Depending on your choice, you may purchase hardwood planks with raw surfaces which will be finished by a professional after installation or woods that come with stain and topcoat finish. What makes prefinished flooring great is the fact that homeowners already know what they are purchasing in its final state. When ordering this flooring, you can customize it to fit the color scheme of your walls, cabinetry, tiles, textiles, and pieces of furniture,
Installing prefinished flooring is easy and less time-consuming, as you wouldn't need to add stains or topcoats to it. On the other hand, site finish flooring requires the expertise of a flooring contractor to get the desired result you need. Hence, it may take a longer time to complete.
Nonetheless, site finish flooring provides independence for the house owner to specifically customize the flooring panels. In some cases, you may not find the exact type of flooring customization you need in the catalog of a flooring company. Hence, you would have to work along with your contractor to get the exact customization needed for your floors.
Select The Type Of Flooring Finish You Want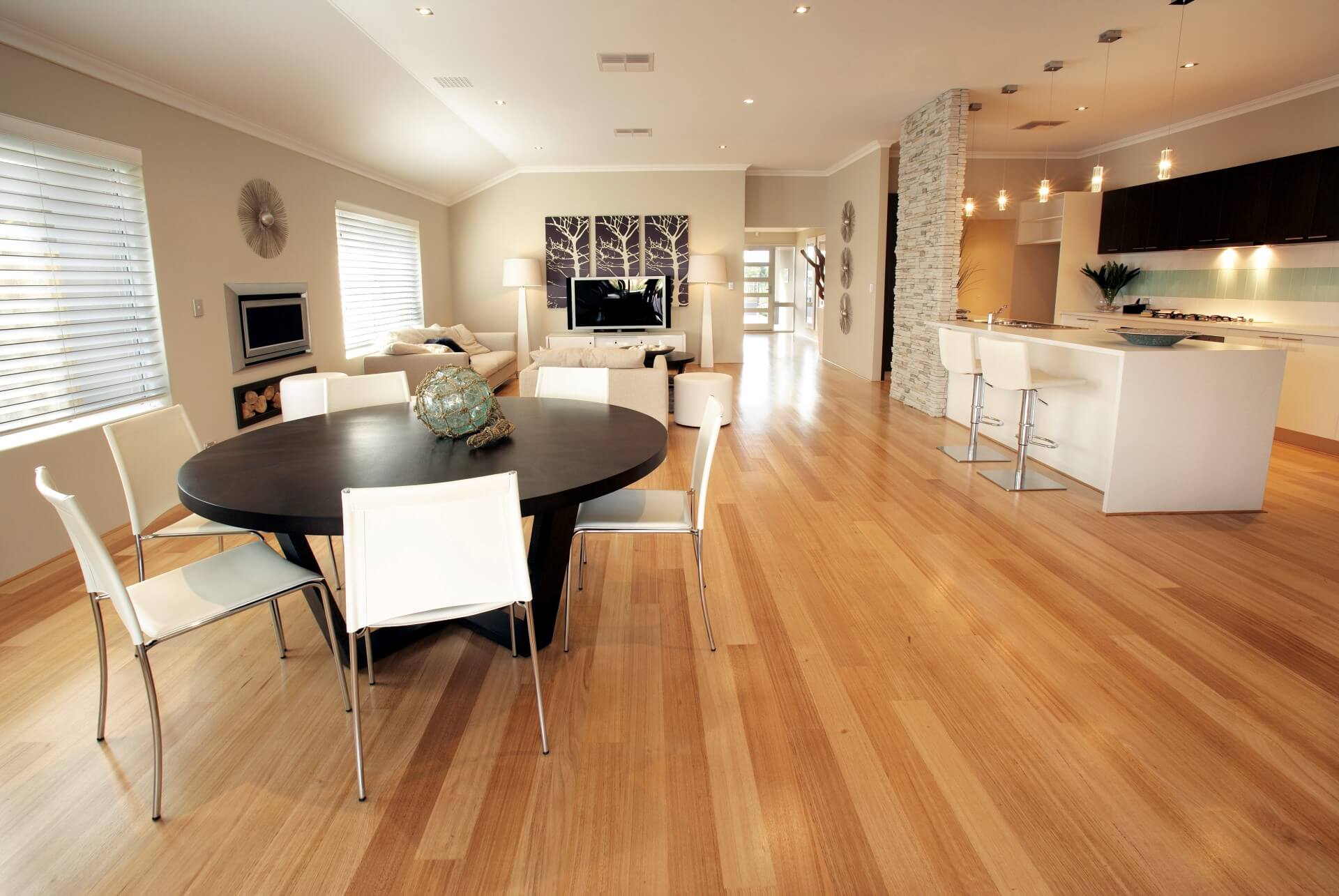 Source: gemmill.com.au
Hardwood flooring planks are available in various finishes. They include water-based polyurethane, oil-based polyurethane, moisture-cure urethane, shellac, wax, penetrating oil sealer, acid-cured finish, and aluminum oxide. These wood finishes are categorized into two main groups, namely, oil and polyurethane.
Oiled flooring planks produce a soft, matte, and natural look owing to the easy penetration of oil into the wood. However, this flooring finish can be affected by stains and damage. On the contrary, polyurethane plank finishes have better resistance to these factors due to their hard topcoat surfaces. Hence, you can use surface material for a house with lots of activities.
Although oil finishes are prone to scratch, these scratches are less detected. You can easily touch up some spots on an oil wood finish. For polyurethane finishes, you would have to change a board or recoat a section of the floor.
It is easier to maintain oil finished flooring, but this is being done more often, while polyurethanes require less maintenance but more work when needed.
Other factors include evaluating the type of wood you need (oak, walnut, cherry, maple, hickory, and ash), selecting your grain pattern (rift-sawn, plain-sawn, and quarter-sawn), and estimating the width of the plank.
Also Read: Top Hardwood Flooring Materials For Best Looking Floors
Installing Hardwood Floors: Steps To Take
Some various tools and materials would be needed to install your hardwood floor; although, this depends on the type of hardwood floor that is being purchased. Tools like hammer, drill and drill bits, pneumatic flooring nailer, pry bar and saw, and many more, may be needed for your flooring. Here are some steps in this section on how hardwood floors can be properly installed:
Determine The Right Procedure For The Installation
Wood installation methods vary based on the thickness, width, and construction of the hardwood material. Generally, solid hardwood flooring is stapled or nailed to one or two layers of wood materials such as plywood. The plywood acts as a subfloor for the solid wood added cut my plastic.
Engineered wood flooring can be glued, fastened, or installed on other materials as an elevated floor, based on the product selected.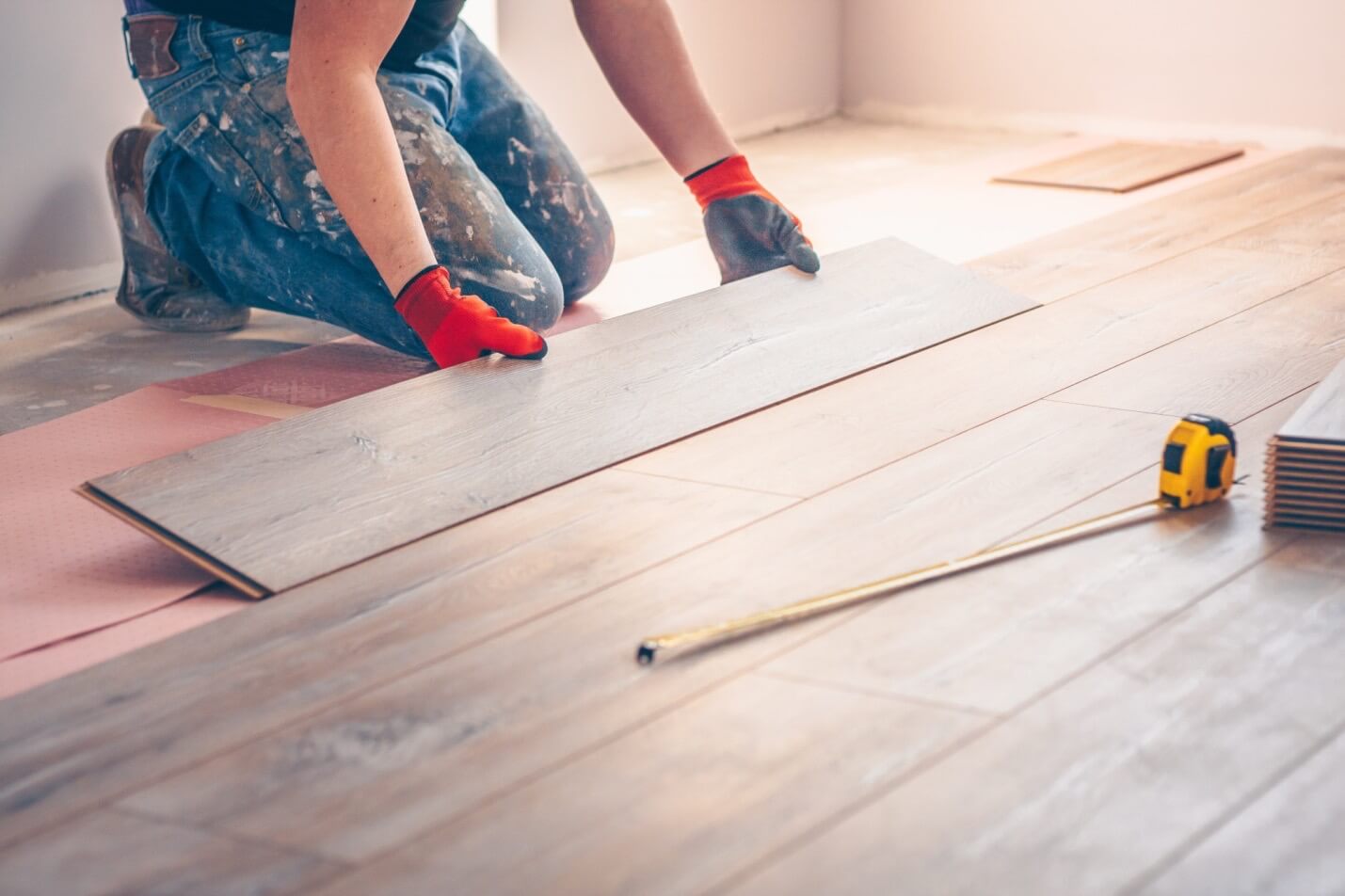 Source: azbigmedia.com
Your Floor Should Assimilate To The Room Climate
You should not start the installation process as soon as you get your hardwoods. These materials need time to acclimate. They should be left in the room for some days. The importance of this act is to allow the wood moisture content to blend with the conditions of the room. Once this is done, you can proceed to prepare your space.
The Wood Installation Process Can Commence
Your hardwood planks come with an installation guide that contains instructions on how to install the wood panels. It is advised that you carefully follow the instructions laid out by the manufacturer. To get a better result, you can hire a flooring contractor to do the job for you. If you would like to check out some flooring options that are ideal for your floor projects, please visit this link: flooring Melbourne.