7 Home Improvement Ideas You Can Easily Follow During Pandemic
Let's be honest: we are all a little bored and a lot tired of the COVID-19 pandemic at this point. We don't know how long it will last and how dangerous it can get. For our safety, we have no other option but to stay inside. While there's no point in complaining, let's try to be a little positive and make the best of it. We have compiled seven cheap and easy home improvement ideas to instantly improve your home's look and usability. Read along:
Organize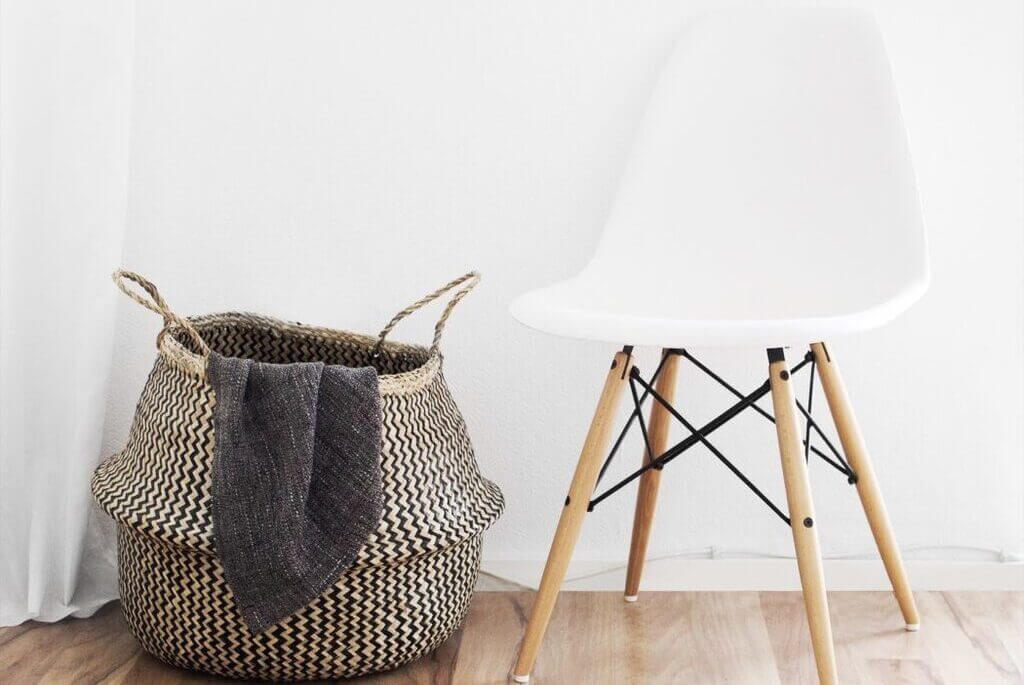 Source: lisatselebidis.com
An unorganized home will only make you want to get off it. Organizing your home is the best thing you can do for yourself and your home during the covid-19 pandemic.
You don't have to organize the entire home at once. Identify the areas that make you feel restless and take care of them first. You can later organize parts of the wardrobe, pantry, garage, or cabinets as your schedule allows. There's no rush! We all have plenty of time. 
Get Rid of Excessive Stuff
While you are organizing, getting rid of things you don't use or haven't used in a while will turn the organization into a cleaning spree. Your home will feel lighter and fresher after getting rid of excess stuff.
However, don't forget to account for the possibility of the world getting back to normal. You may not have used your outdoor gear, travel equipment, or equipment for unique hobbies in a while, but it doesn't mean that you should get rid of them. Only give away things that you believe have no purpose in your home.
Create Art 
Creating art is an easy home improvement idea that can make your home feel fresh. You can pull off this idea even if you have never created art before. Look for some easy art ideas on Instagram or Tiktok, get the supplies needed for ideas you liked, and replicate the art. 
Creating DIY art is a cheap solution for giving your home a new look. You can add a pop of colour to different areas of your home or write some motivations or inspirations for yourself to go on. 
Polish or Paint Furniture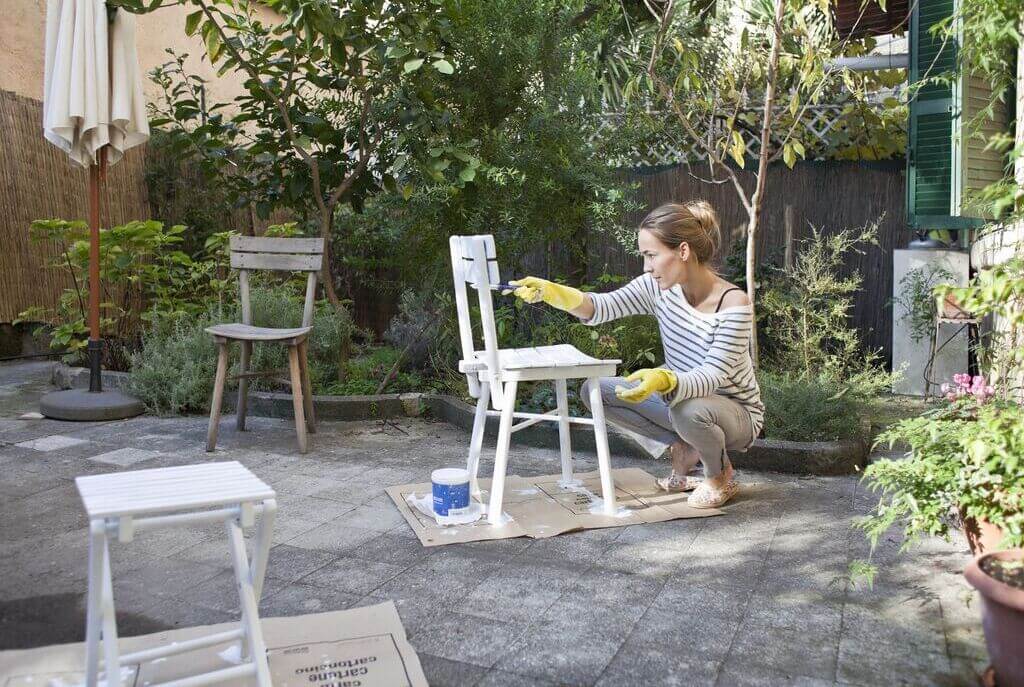 Source: hearstapps.com
Another home improvement idea that doesn't cost much is painting or polishing your furniture. Painting your existing furniture can completely change the way your home looks. It will let you change colour themes for your rooms as you can simply add or remove colours from different rooms just by painting them.
If you have wooden furniture and you don't want to paint over it, you can stain it with darker tones to change how it looks. Polishing wooden furniture can also make it look new while maintaining its colour. 
Repurpose Rooms
The ongoing covid-19 pandemic has made us all value the small joys of life that we used to take for granted. Visiting places such as malls, cinemas, parks, and libraries is one such joy. However, with some clever upgrades, you can bring these places inside your home. 
You can upgrade the bed for kids by turning it into a fortress or play area or the garage by turning it into a home theatre. All you will need to do is fix some lights and create an ambience for sound. You can use your existing set of television or get a projector for the purpose. Add some cinema snacks such as nachos and popcorns and gather your family and friends.
Also Read: 4 Ideas for Retro-Style Home Renovations
Add Some Plants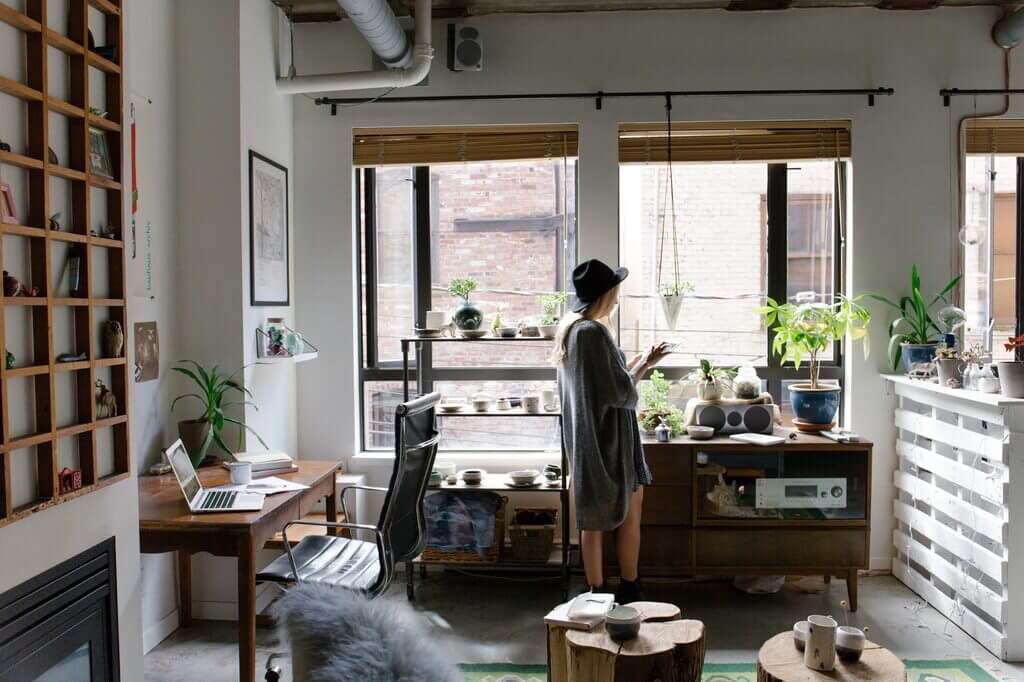 Source: wunderstock.com
Adding plants will improve how your home looks and bring other benefits to your life. Plants bring the outside in, meaning that if placed strategically, they can make your space look a part of the outdoors and can make you miss the outdoors a little less. Looking at greenery can also help your tired eyes after working on your laptop or scrolling through your phone. 
Moreover, plants brighten up a space and improve the air quality of their habitat. You will breathe fresher air after you bring them home, and your health will improve.
Since plants are living beings and grow in size, taking care of them can make you feel validated in your abilities. If you choose to produce a kitchen garden, you will also get fresh food from plants. 
Change Knobs and Handles
You don't have to do extreme renovations to your home to be able to stay inside. Minor changes such as changing door knobs and handles can make a significant impact. Get some funky colourful doorknobs to add a pop of colour to your home, or get sophisticated copper handles for your kitchen cabinets for an elevated look. 
If you apply any of these ideas and go wrong, don't waste your sweat. A home never has to be perfect; it only needs to be comfortable. It's your home, and as long as it looks good to you, you should be happy with it.