Interior Design Trends 2023 That You Should Try
It's already October, and in a few months, the new year will start. I know this year has really flown fast! We are all hoping for a new start in this new year with more liveliness and happiness! So, let's welcome 2023 with new energy and new home interiors! Let's renovative your home with interior design trends 2023. 
Yes, interior design plays an important role, and it also has a significant impact on people's daily lives. We may not notice it, but our mood is highly affected by the house interior designs and the ambiance we're currently living in. That's why interior designers and experts always focus on colors, patterns, and materials used to decorate the spaces.  
Every year these interior designs and trends have changed. So what about next year? What are the creative interior design trends for 2023? So, like every year, here we're with our predictions of the latest interior design trends and styles you can expect in the upcoming year!
No one can predict the future, but today in this blog, we're going to talk about some of the home decor trends 2023 that will be seen everywhere in the year 2023. So, whether you're renovating your living room or your entire house, these emerging trends will help you to transform your homes into creative spaces with healthy environments.
The 2023 interior design trends ideas are mostly aimed at creating relaxing, comfortable spaces. It's about transforming your space into a cozy living area with a favorable atmosphere for rest, work, entertainment, and other everyday activities.  
So, whether you want to design a living room for Zoom meetings or simply want to know about the latest home decor trends for 2023, keep reading this blog to make the most of your current living space.
Top 7 Latest Interior Design Trends 2023
From chic paint colors, organic fabrics to indoor plants and multifunctional furniture, with our expert team, we've piled up the top 7 interior design trends 2023. Are you ready to upgrade your home with the trendy and latest decor ideas? Let's start.
Trend #1: Neutral Color Palette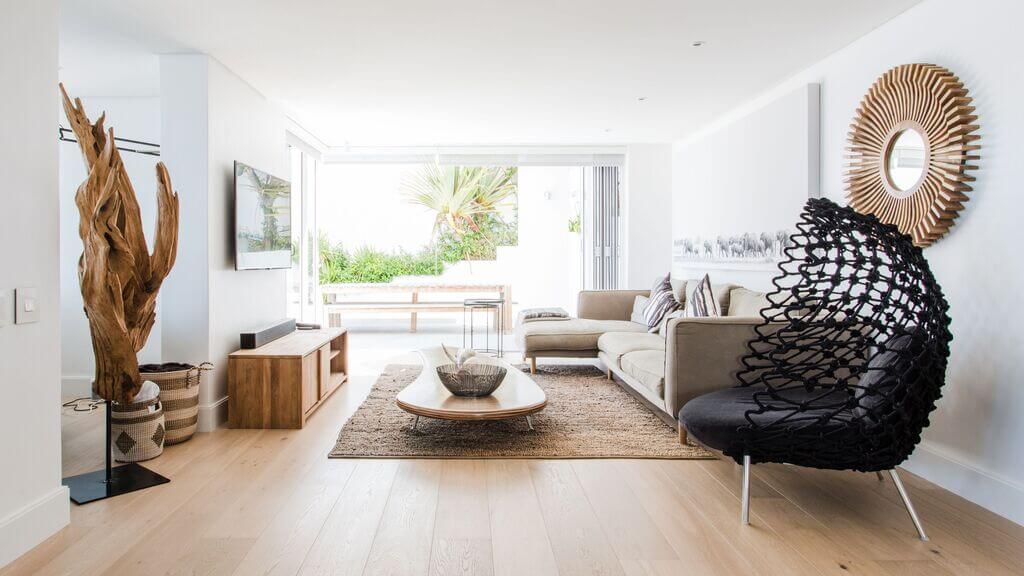 Source: thespruce.com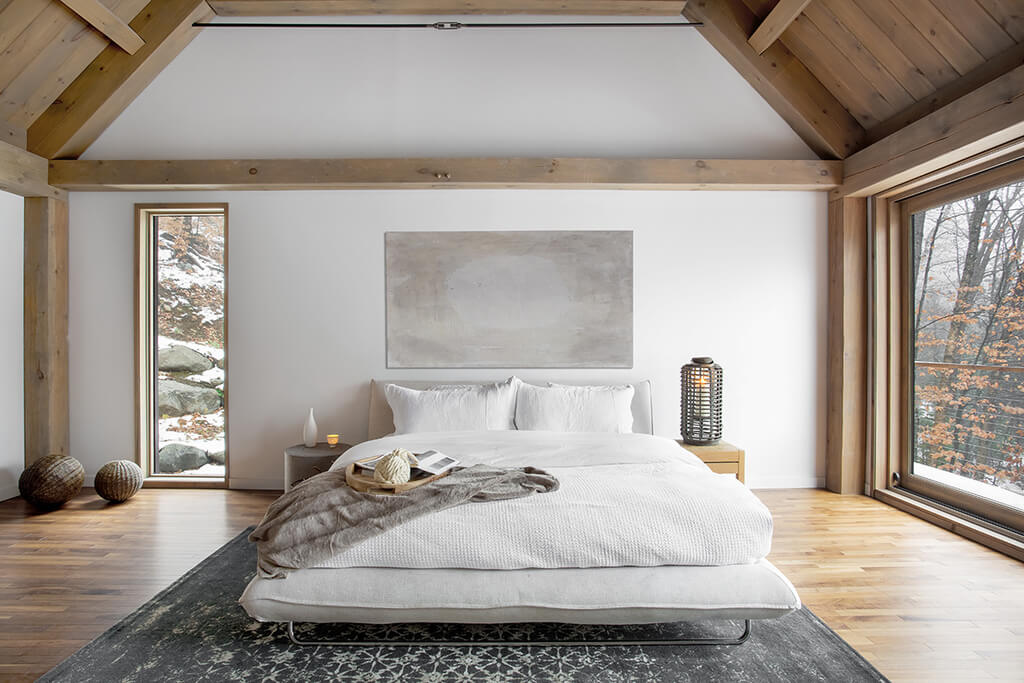 Source: squarespace-cdn.com
When we talk about the overall color scheme that will be going to be seen in the entire 2023 year, it is all about neutral and earthy tones. Yes, the trend in the upcoming year will be "naturalness".
Because of the pandemic, people are still spending most of their time at their homes, so bright and bold colors don't create an appropriate ambiance, and it can annoy them easily. Try using neutral and subtle colors like beige, white, ivory, taupe, and grey. These shades will open up an array of possibilities for your home as you can also use other tones for accents.
So create a calm and relaxed environment with a neutral palette of natural shades in the form of fabrics, materials, paint, and decors. Pick the warm undertones and muted tones if you want to add some drama, as they work well with basic neutral shades. 
Trend #2: Flexible & Recreative Spaces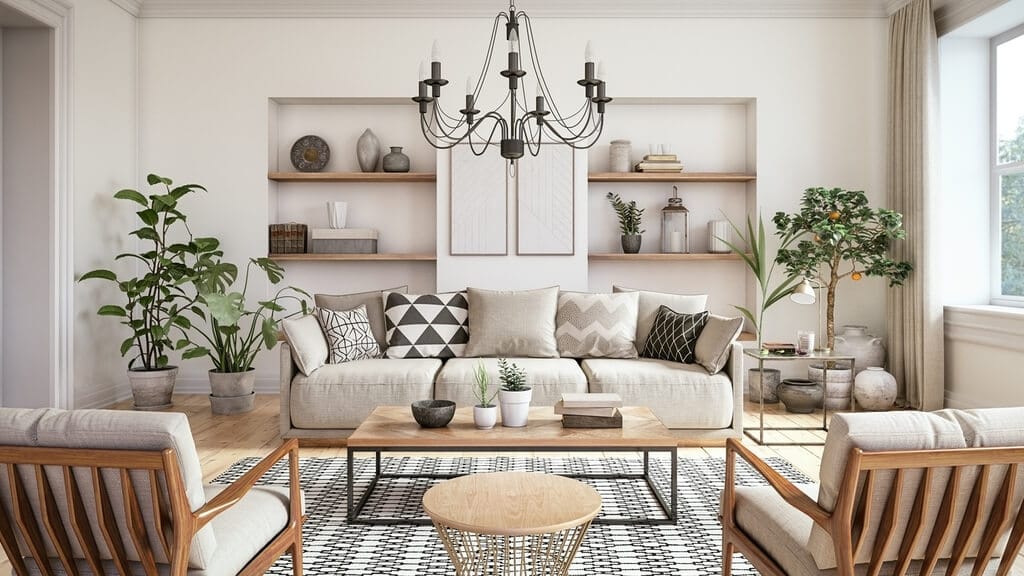 Source: cloudfront.net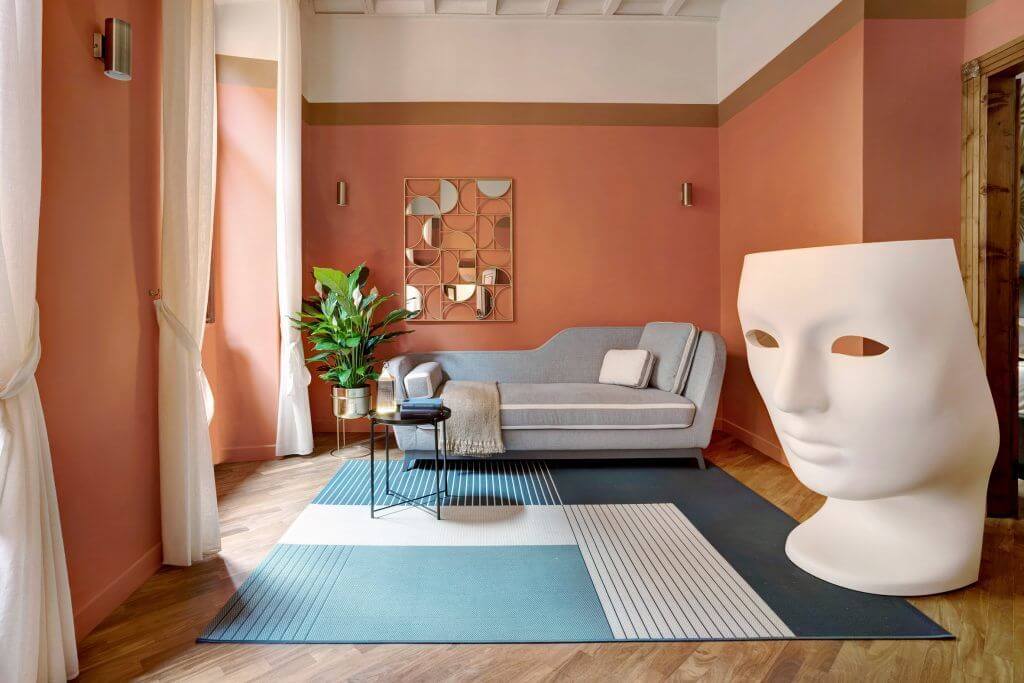 Source: nitrocdn.com
Single-use spaces are a thing that belongs to the past. With the transforming architectural designs and styles, interior designs and layouts have changed immensely. Now it's all about multifunctional spaces, and we expect the same thing with the house interior design trends in 2023.
Day by day, our living spaces are getting compact, especially in urban areas. So, try to make most of every corner and nook. You can do this with clean and innovative room-dividing techniques and methods. This year also the Home Office isn't going anywhere! More and more people are working from home and spending time at one place. So, create a working area with a favorable atmosphere.
Thes space you work with your team should be welcoming and adaptive, and it must be away from distractions. So here, creative design planning and strategy will be helpful to create the right balance in the living space.
Trend #3: Extreme Minimalism
Source: nitrocdn.com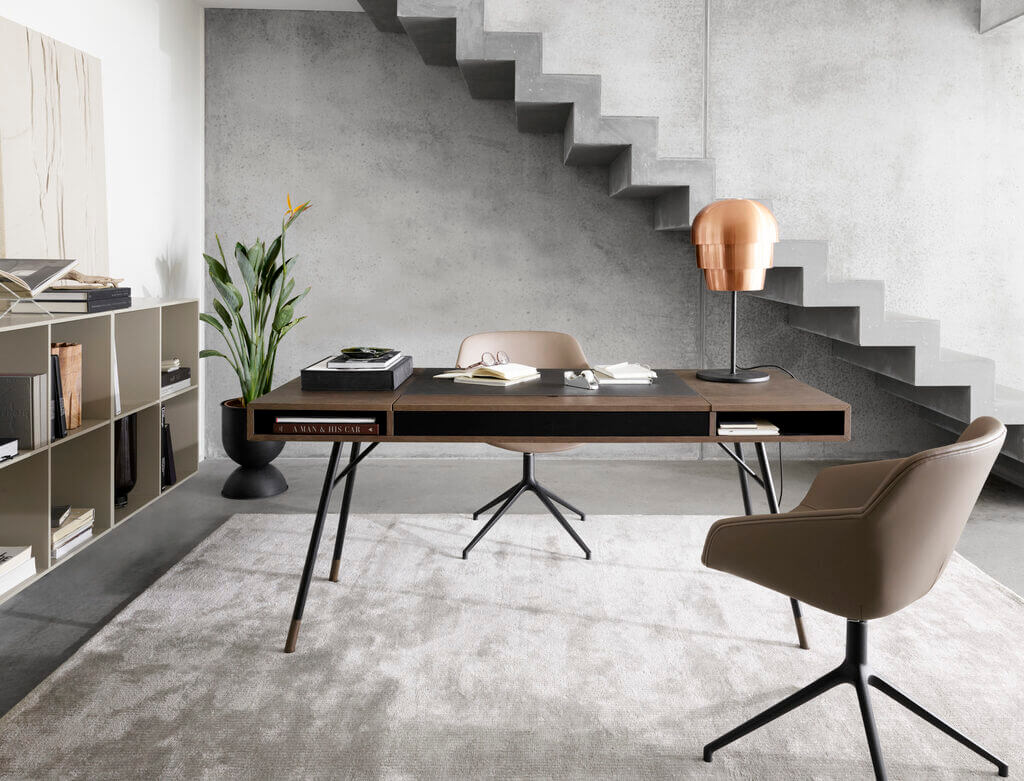 Source: design-middleeast.com
Honestly, minimalism has always been a vital part of the interior design industry. However, this style will be in the limelight in the upcoming year as it is recognized as the fashionable interior of 2023!
Minimalism is not only about minimal use of daily things but also about minimal decoration and furniture use. You have to make room for air while freeing space. According to experts, if minimalism is done in the right way, you'll feel that it has enhanced the livability of your space.
Another main focus of this theme is highlighting the purpose of the room and basic day-to-day needs and chores. During pandemics, people start to get rid of all old and non-functional things, including wardrobes and home decors. This will also be seen in the upcoming years. So if you also want to follow this trend, make decluttering a core habit. 
Trend #4: Smart & Multifunctional Furniture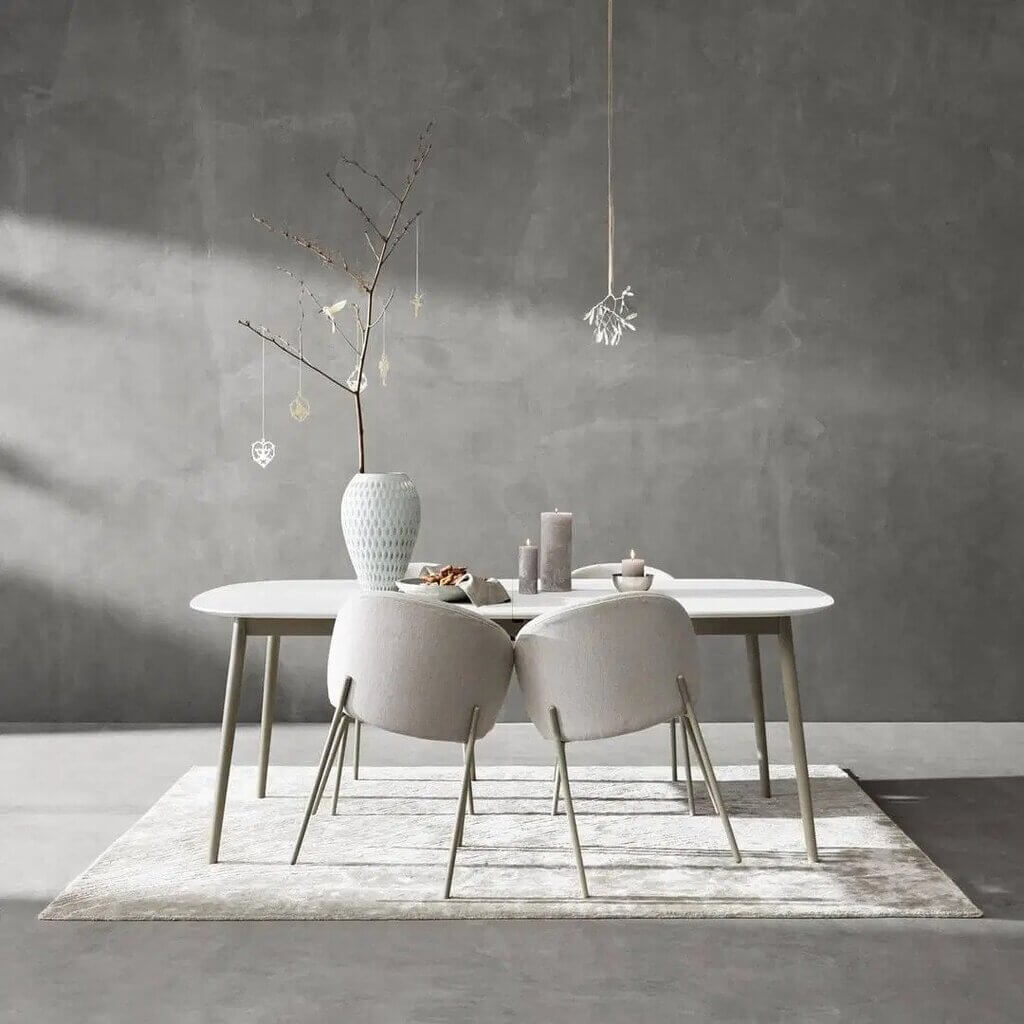 Source: mwallpapers.com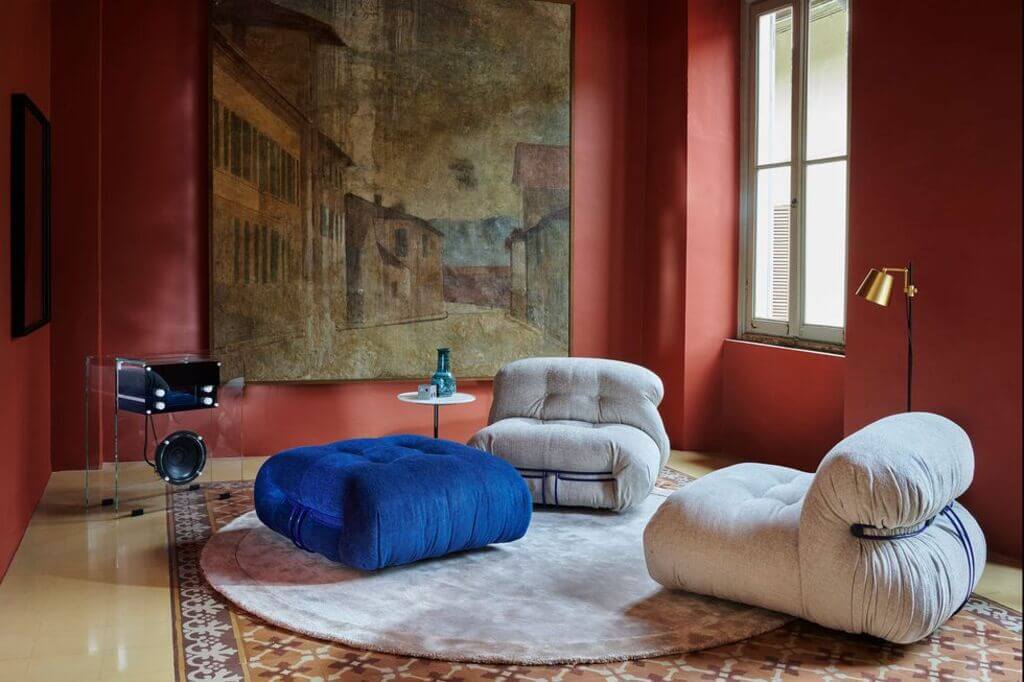 Source: hearstapps.com
Due to the pandemic, people mostly stayed in their spaces and started their businesses or worked from there. A small space has now become the home offices, business meeting zones, hobby spaces, or anything depending upon the needs.
As we already mentioned that the next year would be mostly about multifunctional recreational spaces. That's why it is no wonder that it'll also affect the furniture design. The overall flow of space highly depends on the elements like furnishings and decors within its structure. So, if you can cater to intimate social gatherings and reading nooks in one space, that's the best thing!
From fold-away desks, multipurpose tables to modern daybeds and outdoor furniture, you have to think smart. No matter whether your living space is large or small, only buy those elements which serve multipurpose. Your main aim should be to create an easy-flowing space that has high functionality but also provides comfort.
Yes, no matter what area or room you're designing, always think about functionality, practicality, and aesthetics. Many modern furniture pieces are available in the market, such as accent tables with house speakers, multi-cornered couches, remote-controlled shelving, and sculptural storage units. 
Trend #5: Living in Harmony With Nature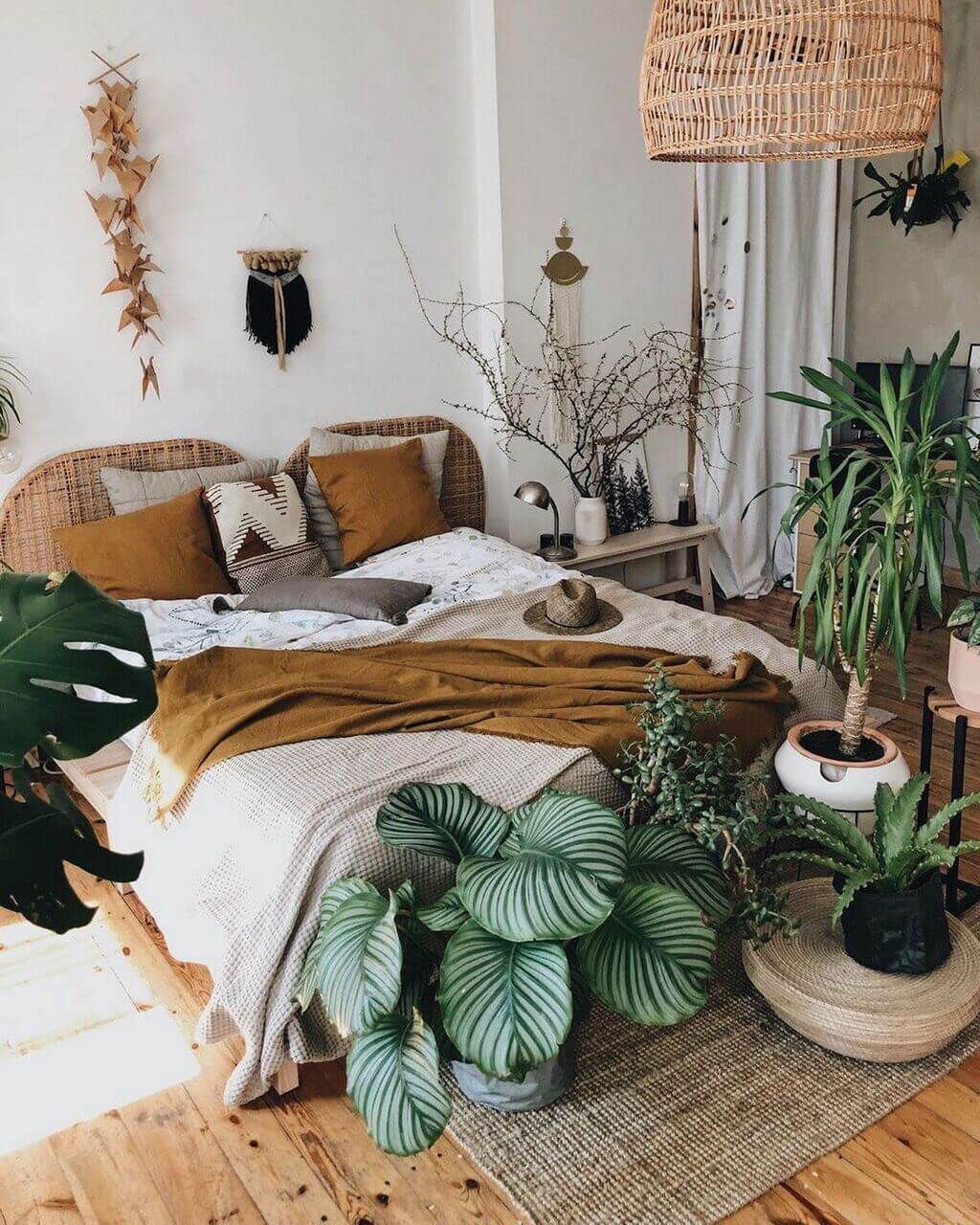 Source: pinimg.com
Source: architecturaldigest.com
Spending so much time indoors has shown us the importance of our surroundings and environment. Now we know how vital it is to bring elements of the outdoors inside. So one of the main trends of 2023 and of the future definitely will be Nature!
Whether you're buying small plants or doing home gardening, blending the outdoors with indoors can be seen in every industry, including commercial and residential. Include roof gardens, growing herbs, and vegetables, or just surrounding your space with potted plants.
You can include greenery and natural materials in many ways. Apart from complementing your interiors, plants will also purify the air. Also, seeing your blooms grow brings a deep sense of fulfillment and joy, right? So, if you want to be in trend, surround yourself with natural materials and textures, and this trend applies to everything: decoration, furniture, and decor.
Trend #6: Sustainable & Organic Materials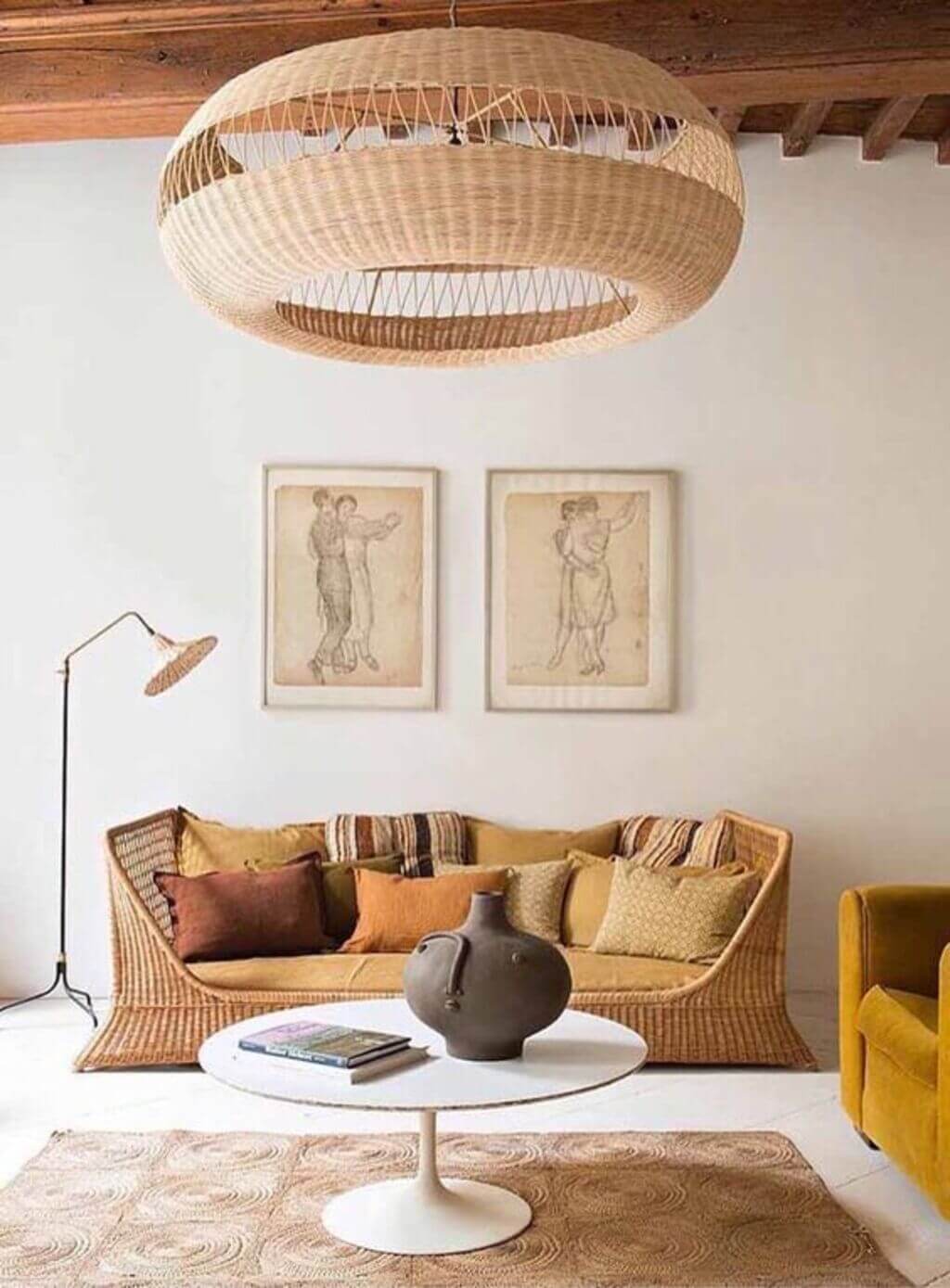 Source: pinimg.com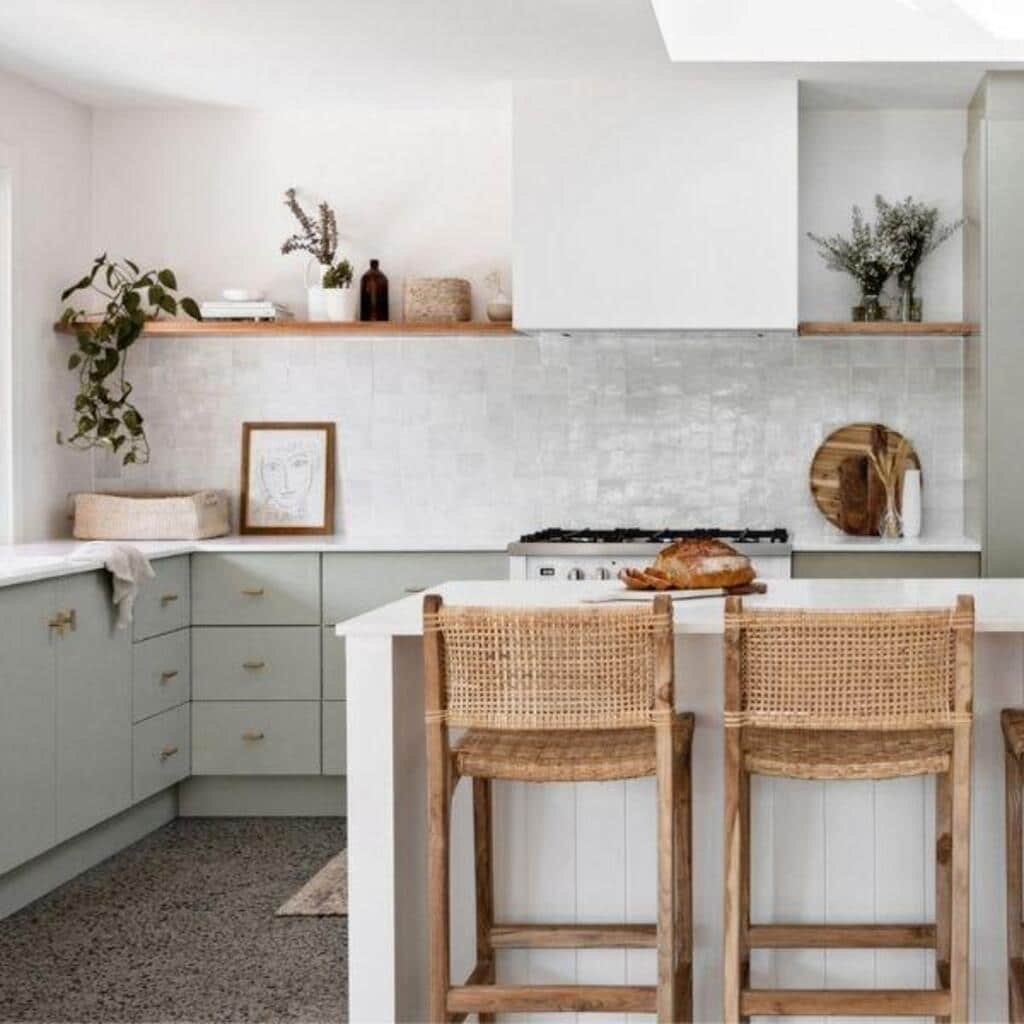 Source: shopify.com
So what are the popular materials of interior design trends 2023? The answer is pretty straightforward, all the natural materials. Yes, next year, the natural and cozy materials will be prominent.
Materials like linen and cotton, clay and brick, velvet, and ceramics are used to create a calming and organic environment in homes. Not only this affects the home interior design but also our lifestyles. Sustainability is trending and will be seen in the upcoming years. Now designers are also approaching this long-term greener design.
Slow food, slow dynamics, and less stress will offer us a longer and more stable life. Try to use materials such as stone, glass onyx, marble, granite, and light wood in your furniture and home decoration.
You can also use these materials in many ways as they also look good as accents. You can try various combinations from wood paneling on the wall to natural stone floors and bedding with linen materials, and they'll look stylish in all seasons.
Also Read: Most Popular House Interior Design Styles in 2023
Trend #7: Green – The Highlight Color of the Year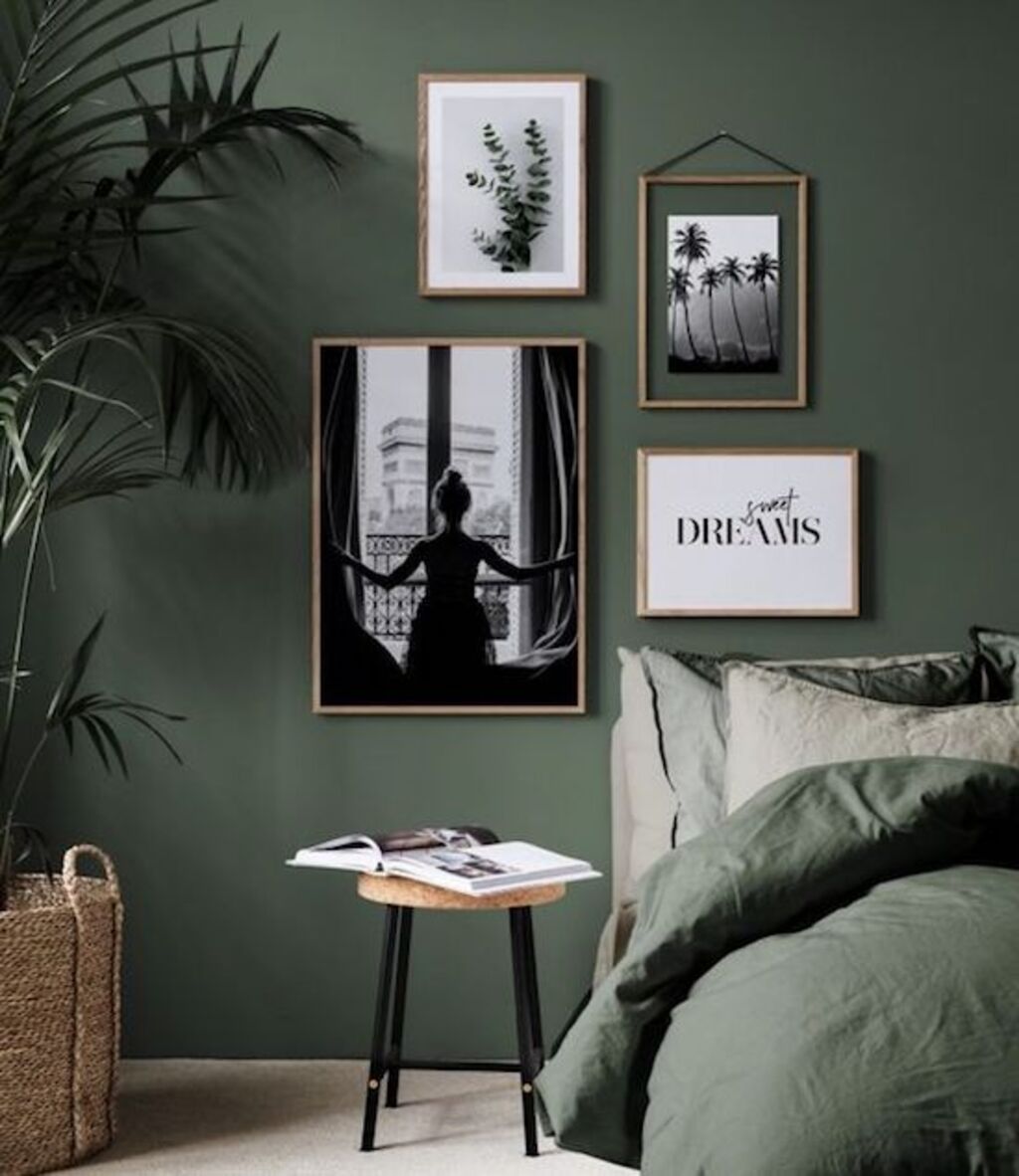 Source: designlovefest.com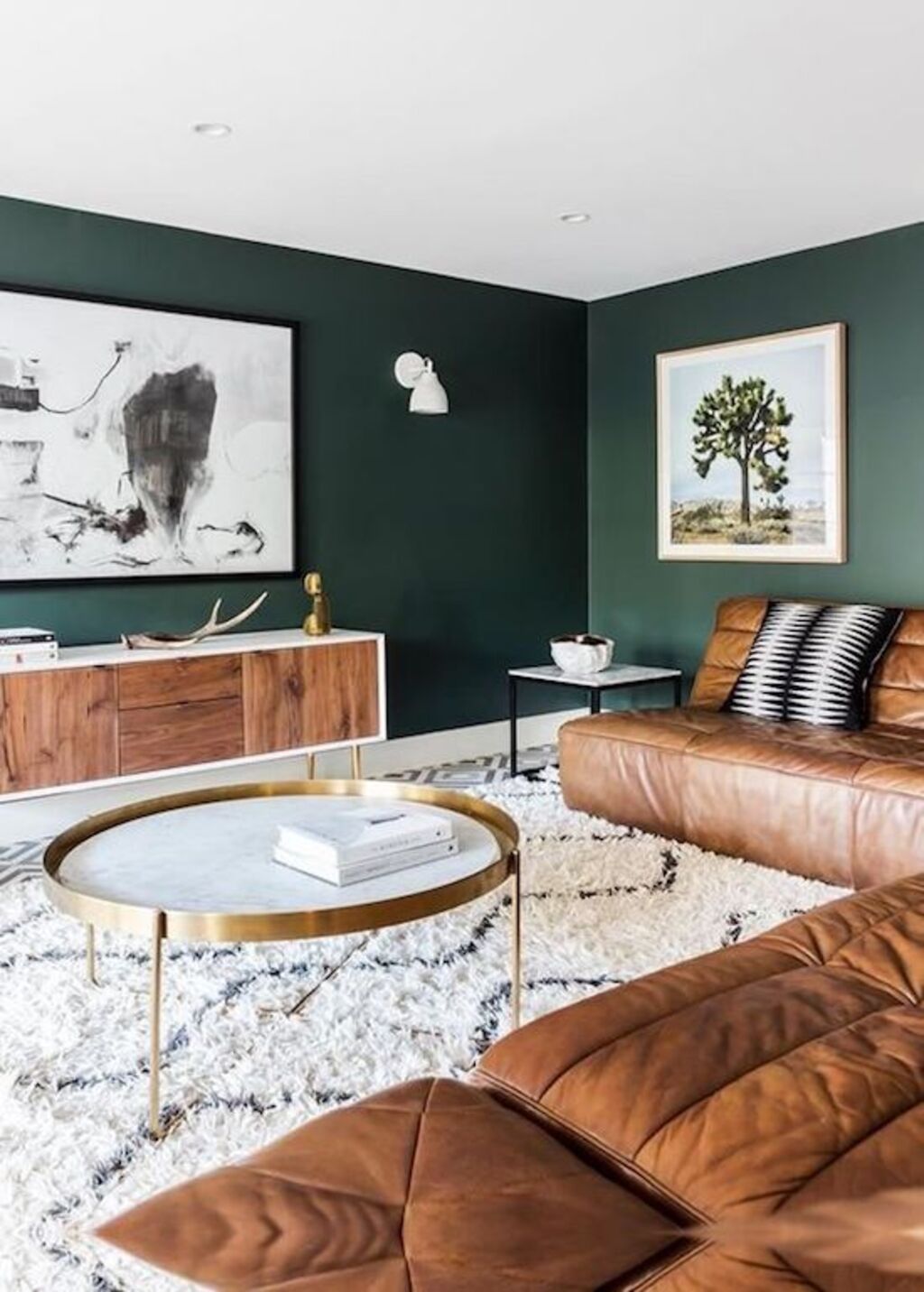 Source: prismic.io
One color that will be seen everywhere in 2023 is Green! This color has been already trending, and it continues to be on-trend for 2023. After all, green is so calming and soothing.
Various shades of green, especially sage green, are so natural-looking, and it de-stresses, revitalizes, and is also associated with growth and nature. So if you want to create a subtle but dramatic atmosphere in your home, green color is the key component!
You can use various shades of greens, such as in pastels or tinted shades, olives, or dark shades. They all will create a refreshing ambiance without dominating the overall look. From furniture, walls to decor pieces and plants, you can use this grounded color anywhere in your house. You can easily add a subtle pop of color with the green color palette.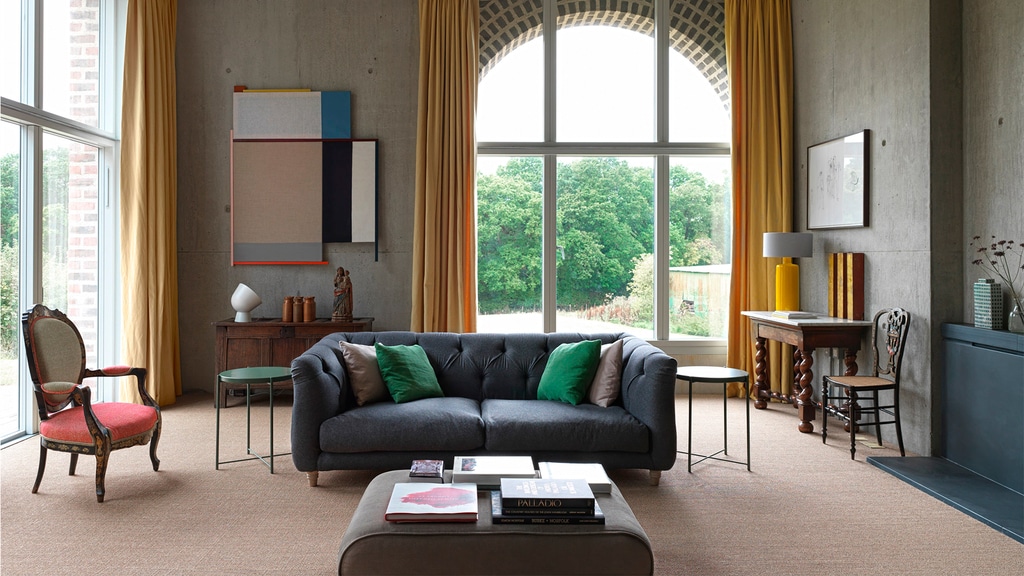 Source: trendesignbook.com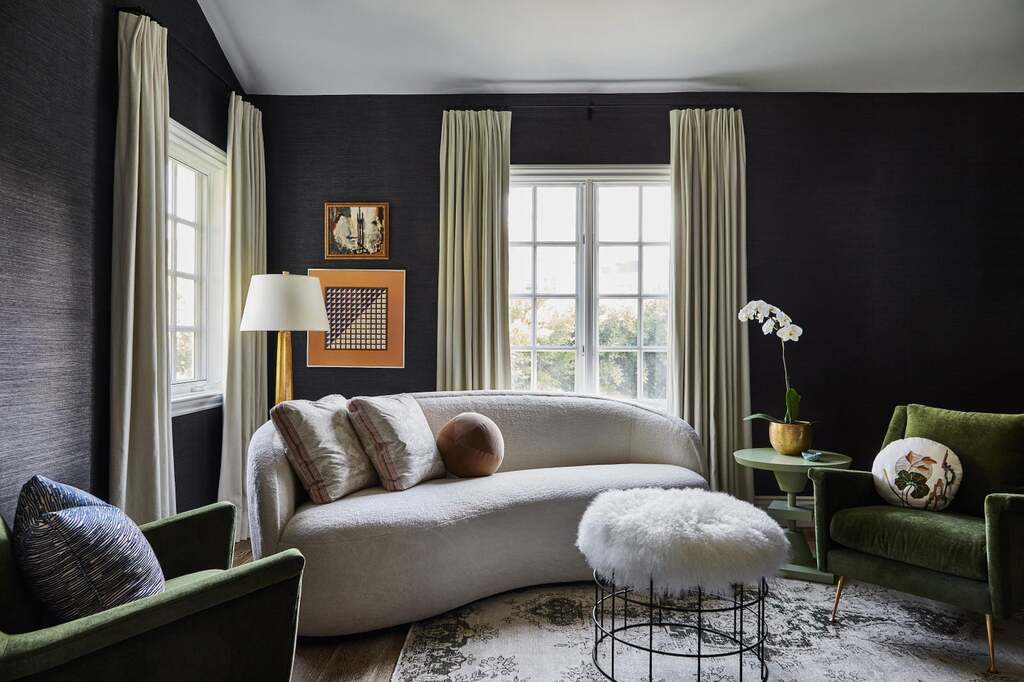 Source: meredithcorp.io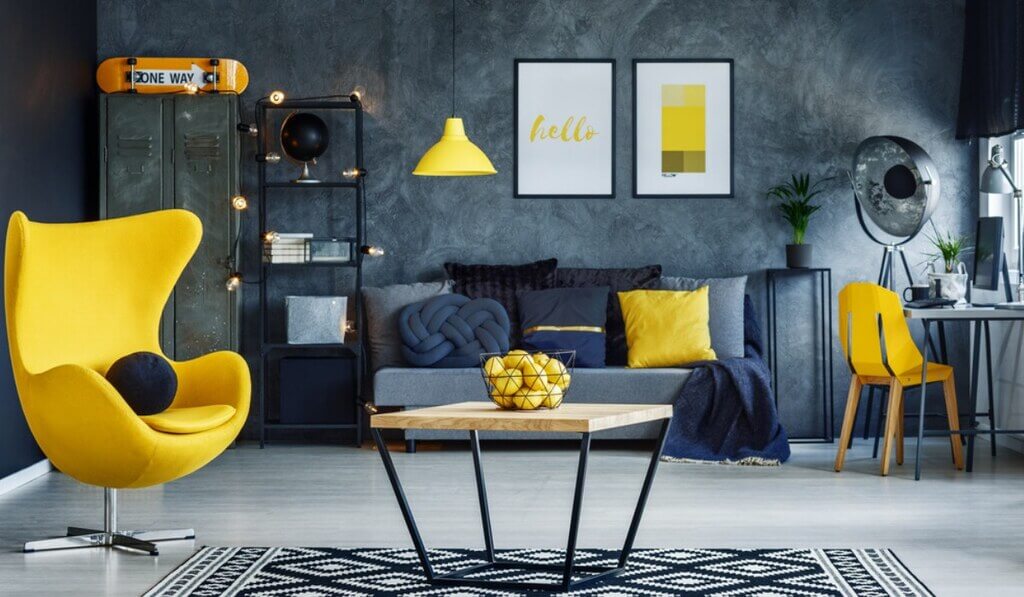 Source: housing.com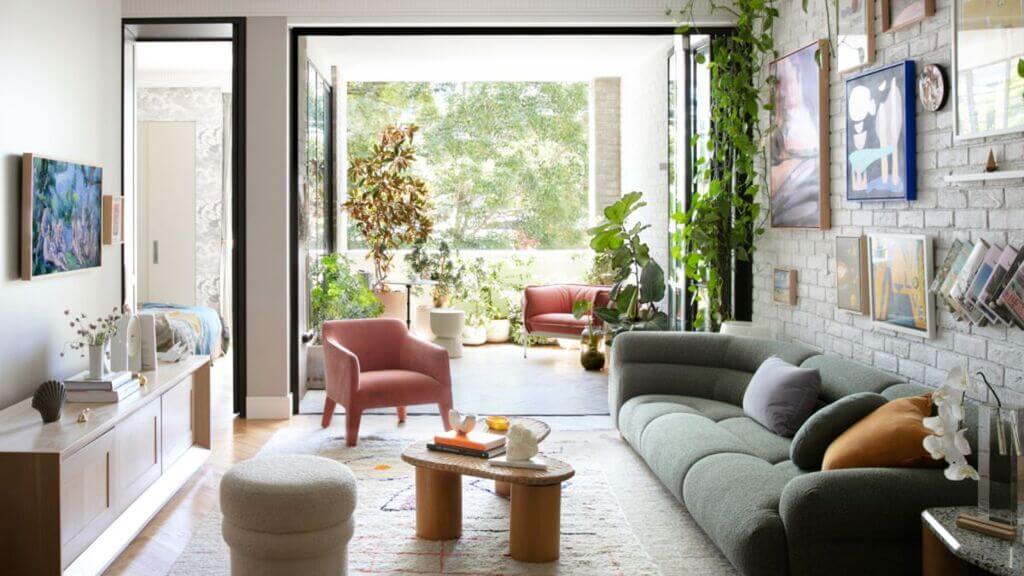 Source: akamaized.net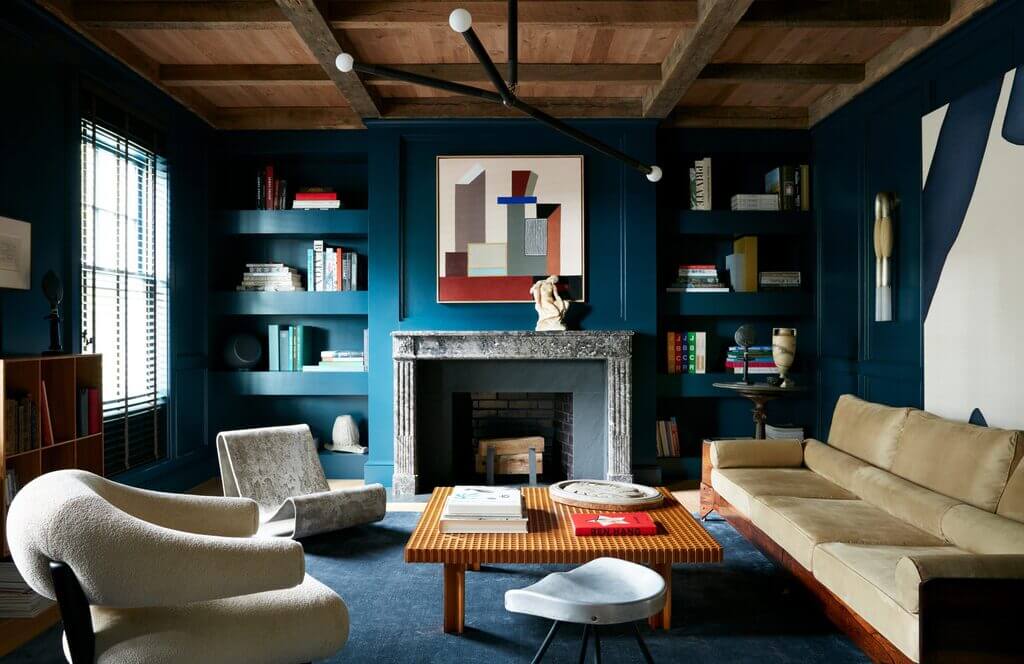 Source: pcdn.co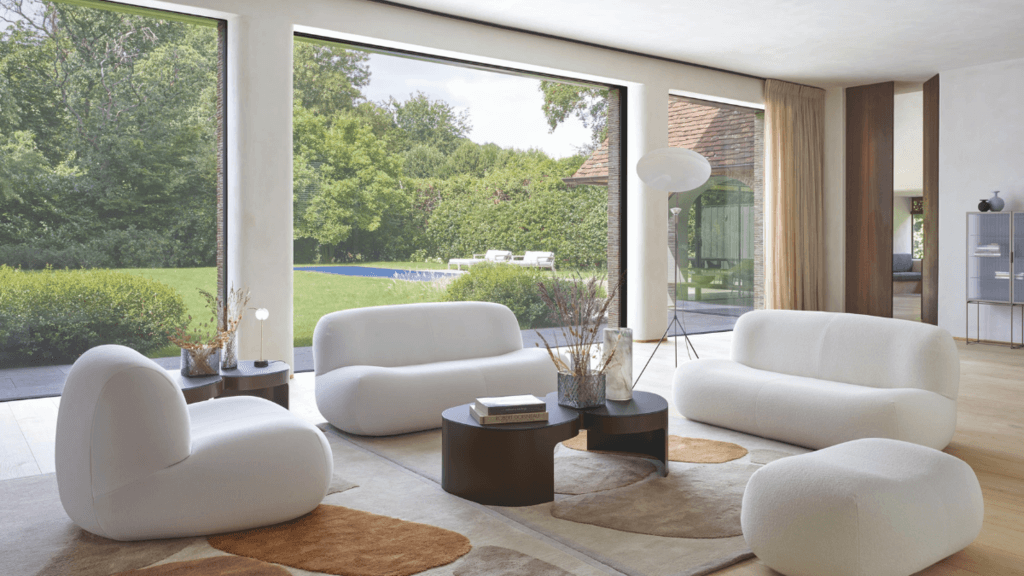 Source: koelnmesse.io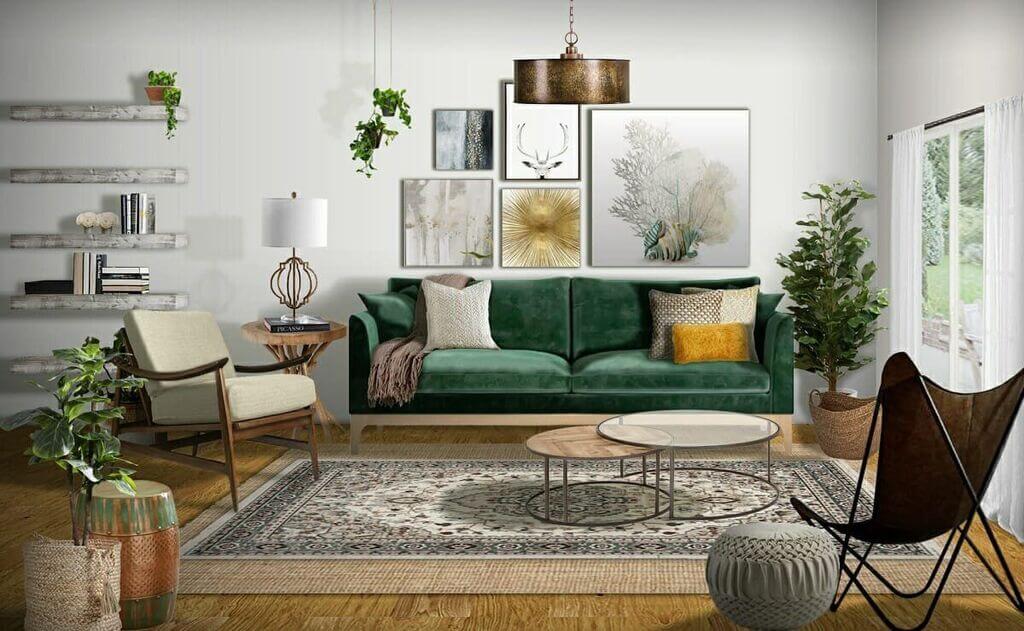 Source: nitrocdn.com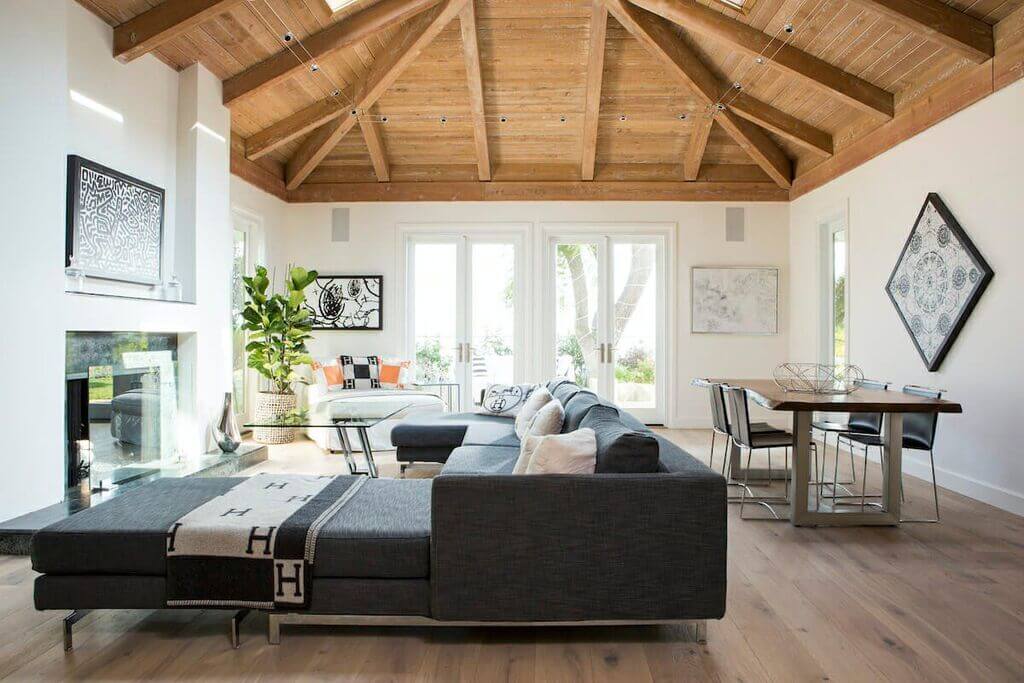 Source: nitrocdn.com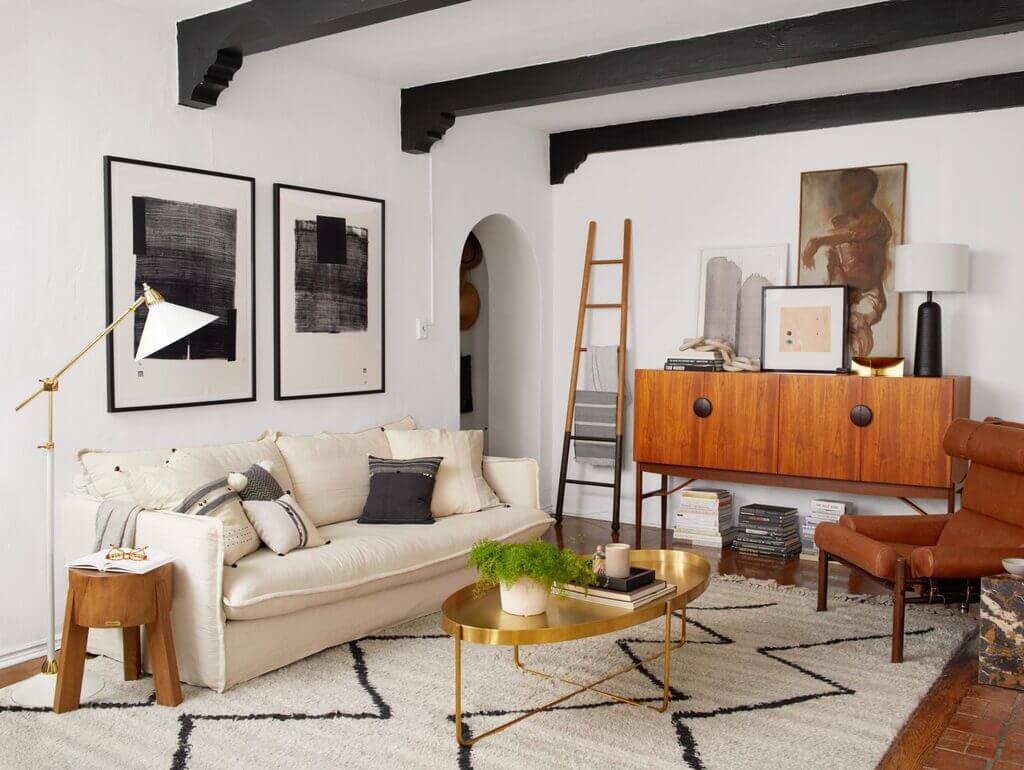 Source: meredithcorp.io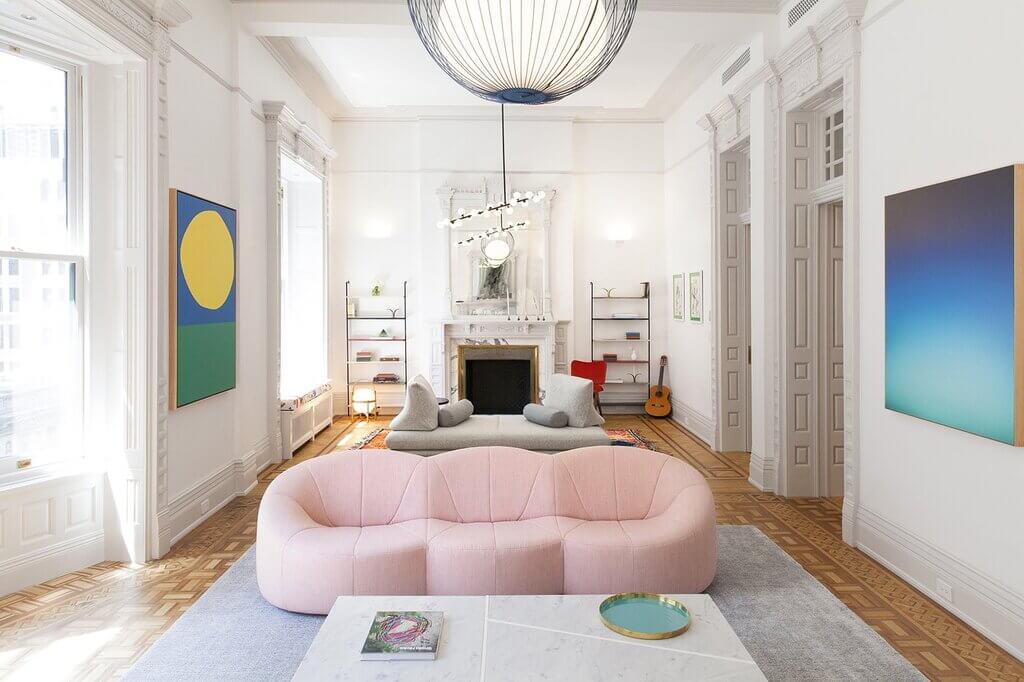 Source: dwell.com
Final Thoughts
So, which of the 2023 interior design trends are you the most excited about? Upgrading your living spaces is a fun and creative process that requires careful planning and design. So, spend more time researching and find out what's best for you and your home. 
Always consider your house's size, location, and preferences before following any interior trends. After that, don't forget to calculate how much your home improvements will cost so that you don't go over budget. 
So, folks, these are all the unmistakable interior design trends 2023. I hope this blog will help you to upgrade your house interiors for the year ahead with these unmissable interior design trends. Share this blog with your family and friends and help them understand the latest trends for 2023, and help them create warm and cozy home interiors. 
For more interesting home and office decoration ideas and architectural information, explore Architecturessideas.
Do follow us on our Instagram page architectures_idea for daily trend alerts and updates.