Top 10 Wall Decor Ideas to Refresh Your Space
The walls of any space are usually an under-planned aspect of the overall décor. In most instances, you can completely change the look of a room, apartment, foyer, or house simply by redoing the walls with thoughtful pieces whether they be art pieces, photographs, mirrors, shelves, quaint wallpapers, or house portraits. Let's have a look 10 best wall decor ideas.
1. Personalize and Accessorize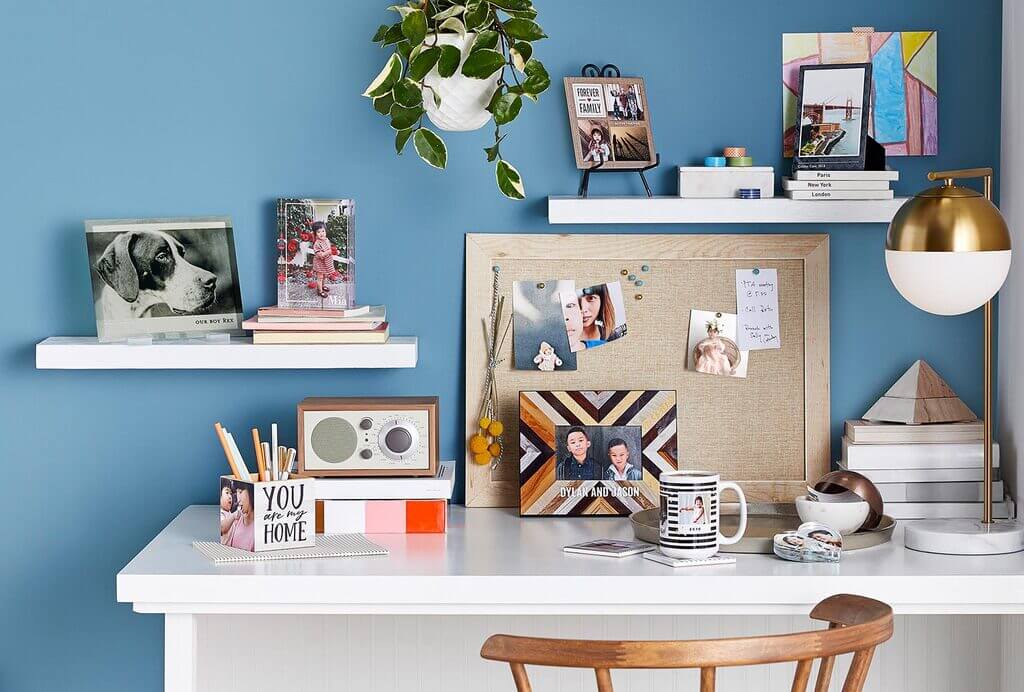 Source: shutterfly.com
There are many out-of-the-box things you can do to completely alter the look of your space; especially if you are redoing any personal room like a study, bedroom, or studio. Attaching Polaroids to twine or using a jute board with photographs and fairy lights is both pleasing and personalized. It also gives a real glimpse into your life's special moments.
When you are thinking of personalized pieces, you can opt for anything that sparks your fancy like geometric shapes, paintings, tapestries, and so on; the sky's the limit.
2. Fabrics Make a Good Point
Tapestries, rugs, embroidered pieces whether self-made or store-bought make a great statement piece for any room. Depending on their size, they also lessen the need for multiple smaller pieces. Choose rich, vibrant colors or pick an exotic tapestry or rug from a different country. If you've traveled somewhere, this is your chance to showcase it as a centerpiece in a room of your choice.
3. Removable and Interchangeable
In the interest of maintaining the look and integrity of rental spaces like apartments, there has been a renewed interest in removable wall art and wall décor pieces that don't damage the paint or require you to drill anything. Not only are they removable but they are also interchangeable so you can keep updating the look of your walls or moving pieces around as you wish.
4. The Mounting Look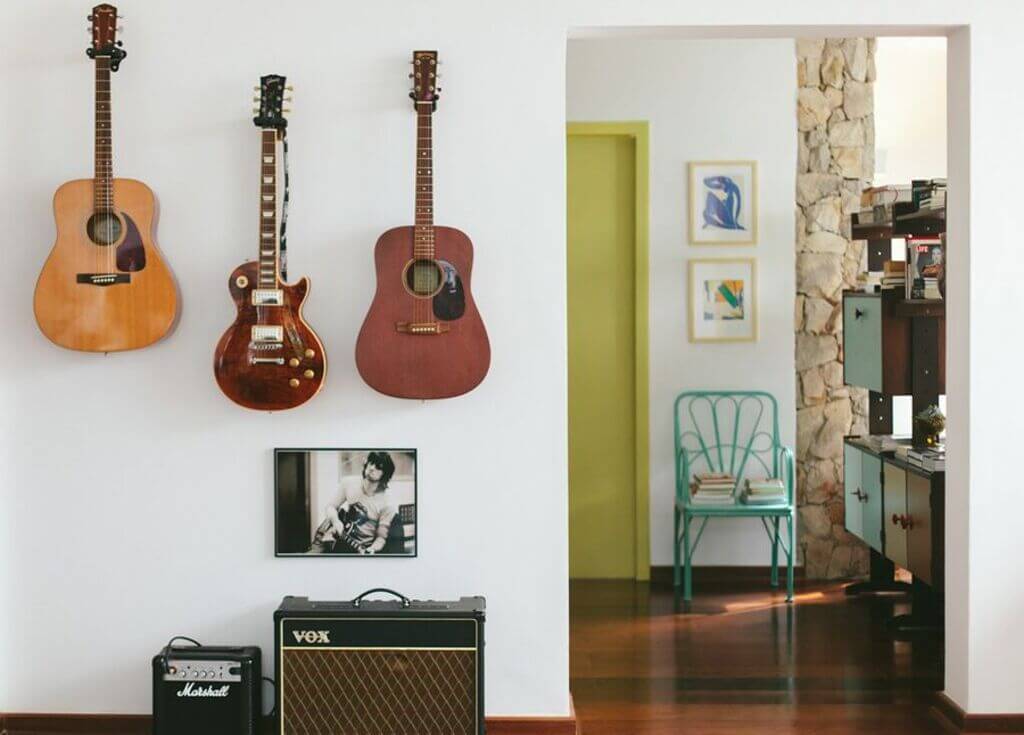 Source: pinimg.com
Nothing screams modern and functional like wall mountings. It could be your guitar, a bicycle, or even an organic taxidermy animal (the new straw or jute versions are more fashionable and don't require cruelty to animals).
5. Writings on the Wall
Invest in a giant whiteboard or chalkboard to take notes in, to write down fun memories, or simply to jot down your to-do list. Functional yet fashionable pieces like this are becoming more and more popular. There are many ways to jazz up an old dull whiteboard as well as many people pick out aesthetic frames, wooden outlines, or even vintage frames.
6. Homemade Macramé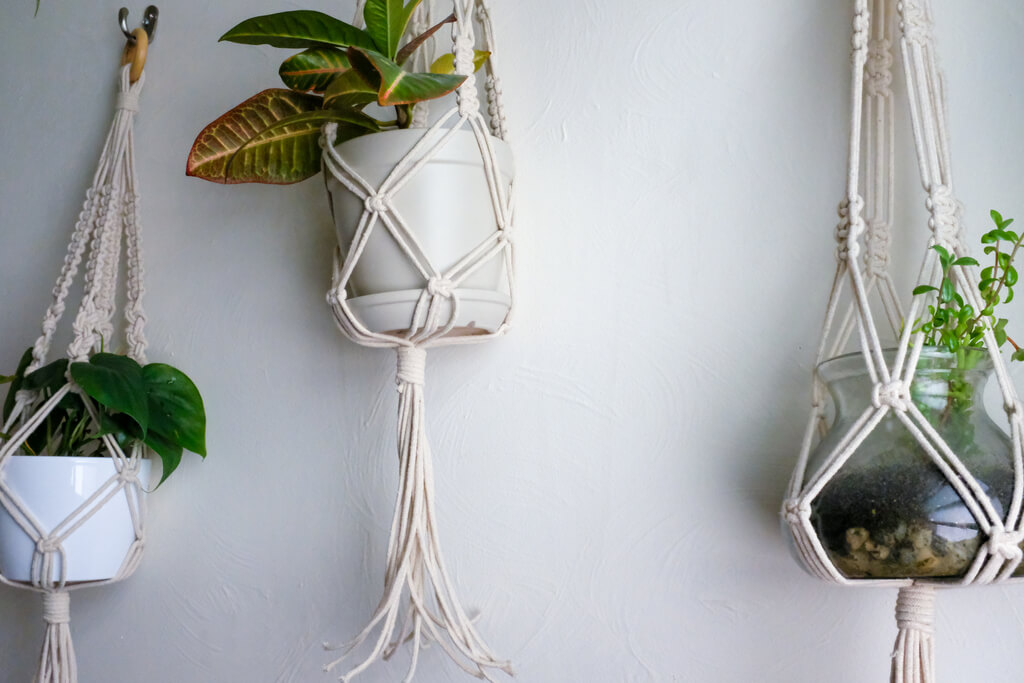 Source: amazonaws.com
Macramé wall hanging is a beautiful art that involves using string to weave tapestries, plant holders, dream catchers, mats, hats, and many other items. It is a bit of a niche art although it is easy to find pieces on websites like Etsy where enthusiasts weave to their heart's delight and sell to interested customers.
This also means you will get a fairly unique piece that isn't factory manufactured and has a personality of its own and a story to tell.
7. Custom House Portraits
Whether you're giving a housewarming present or a birthday gift, custom house portraits are thoughtful and personal and will be cherished for years to come. Many individual artists make custom house portraits or you can opt for a company that has them hand-painted. Always opt for hand-painted house portraits instead of going for digital art prints although they look nice too.
There are many options with regard to the finished product; you can choose watercolor portraits, a letterpress style, hand-made illustrated ones, painted ones, oil paint designs, calligraphy style, stamp style house portraits, and even ones made out of a map. There are hundreds of design options you can opt for depending on what you consider aesthetic and pleasing.
Also Read: Top 12 Best Bathroom Wall Decor Ideas To Check Out
8. Green Is Cool
Greenery inside the house always imparts a healthier, fresher environment that is calming to the senses. Hanging flower pots and vines (even if they're artificial) add a revitalizing outdoor look to any room or apartment.
Other than wall-mounted planters you can also install white shelves or hooks to place or hang small flower pots so that the greenery is center stage. Wall hangings of plants like eucalyptus are also pleasing and can make any room feel like a relaxing spa.
9. Hang Your China
This may seem old-fashioned but hanging your specialty china plates, especially ones that serve as souvenirs from your travels is a fun, quirky way to decorate your walls. Even items other than plates such as breadboards or trays can be used as wall décor; especially if they are silver or vintage or if they have special sentimental value.
10. Murals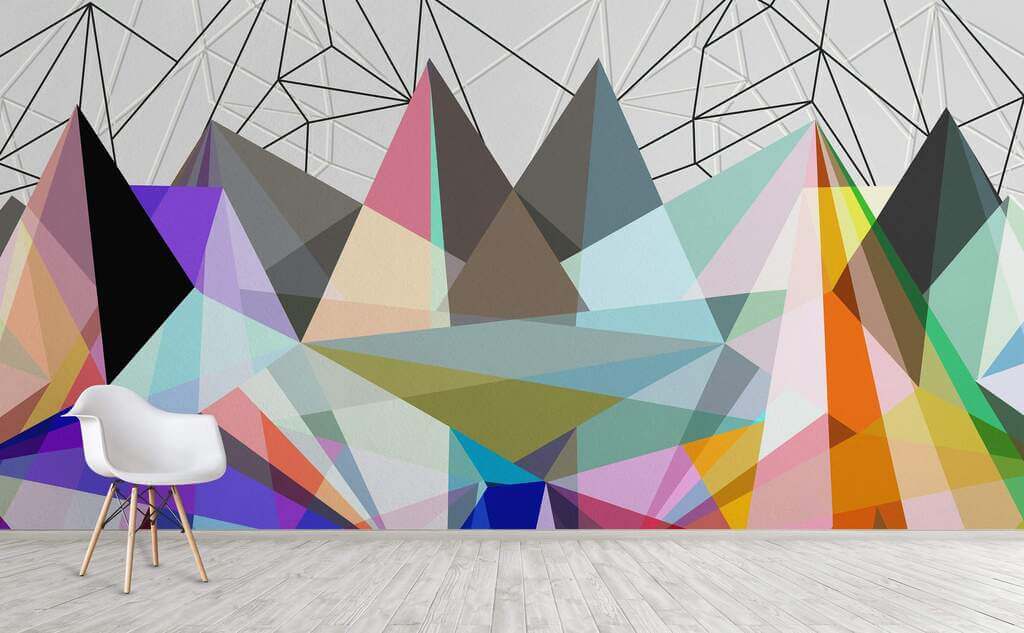 Source: shopify.com
Murals are incredibly special because they are unique, require a bit of effort and time. It also has an immediate, long-lasting impact on anyone visiting your space. If you have a blank wall in a room you love or in your house, you can use it to express your creativity to the fullest or get a talented local artist to paint around a theme or concept you really like.