Wall Decor & Functionality: 10 Practical Reasons to Hang Art
We all know that wall art can serve as a beautiful addition to any interior, but let's not forget about the power of practicality. There are tons of reasons to hang wall art that goes beyond basic aesthetics. From creating a separate space to distracting from design flaws, below are the top ten reasons your home could benefit from a striking work of art.
Cover Your Flaws
Nobody's perfect, and neither are our walls! Maybe you tried to mount your TV a little too far to the right, or maybe your landlord didn't paint over what the previous tenant left behind. Whatever unsightly imperfections live on your walls, you can cover them with wall art! No patching and painting are necessary. Just choose a large piece of wall art, and hang it over the flaw you want to conceal. Easy-peasy!
Start Some Convos
If you just moved into a brand-new space, you might be looking to meet new people! It can be intimidating inviting acquaintances into your home, but having a solid conversation piece will instantly ease the tension. Hang an eye-catching piece of wall art in plain sight to encourage commentary. Choose something bold, quirky, or totally unique to fuel a natural exchange. Wall art for your home decor can act as a great ice breaker.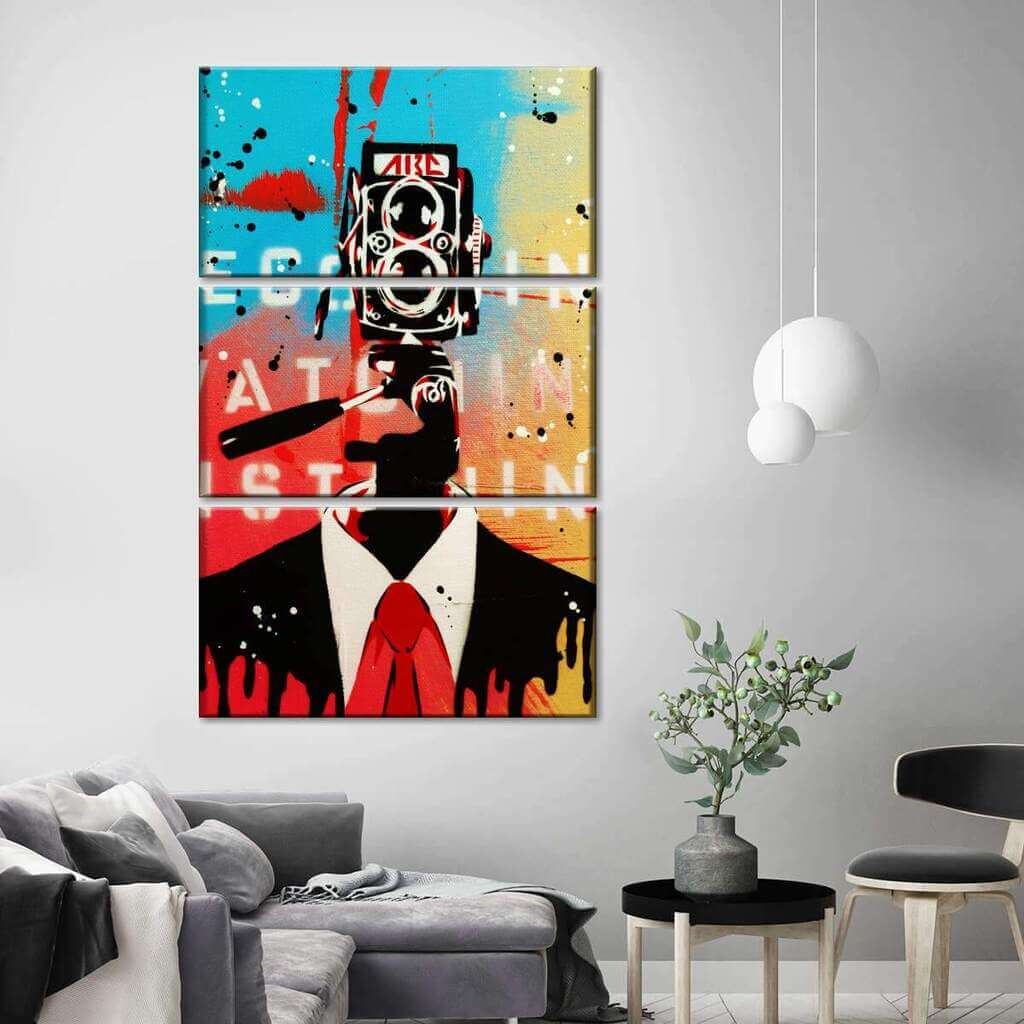 Source: elephantstock.com
Tie it Together
Not all of us are lucky enough to buy all of our furniture at once. Sometimes you have to decorate your interior piece by piece. It's not uncommon to have a hodge-podge of décor from years of slow accumulation. If you find yourself in a space that feels less than streamlined, the right piece of wall art can solve your issue! Hang a piece of wall art that incorporates the various colors and styles throughout your room. Abstract-style art will match almost any surrounding décor, and comes in a rainbow of colors. 
Set the Mood
If you want your interior to reflect a certain style, wall art can help set the tone. Building a shabby-chic bedroom? Hang a piece of wall art with a rustic floral theme. Crafting a Nordic-style office? Select a print that screams "modern minimalism." Wall art can create the mood you're after in one simple step.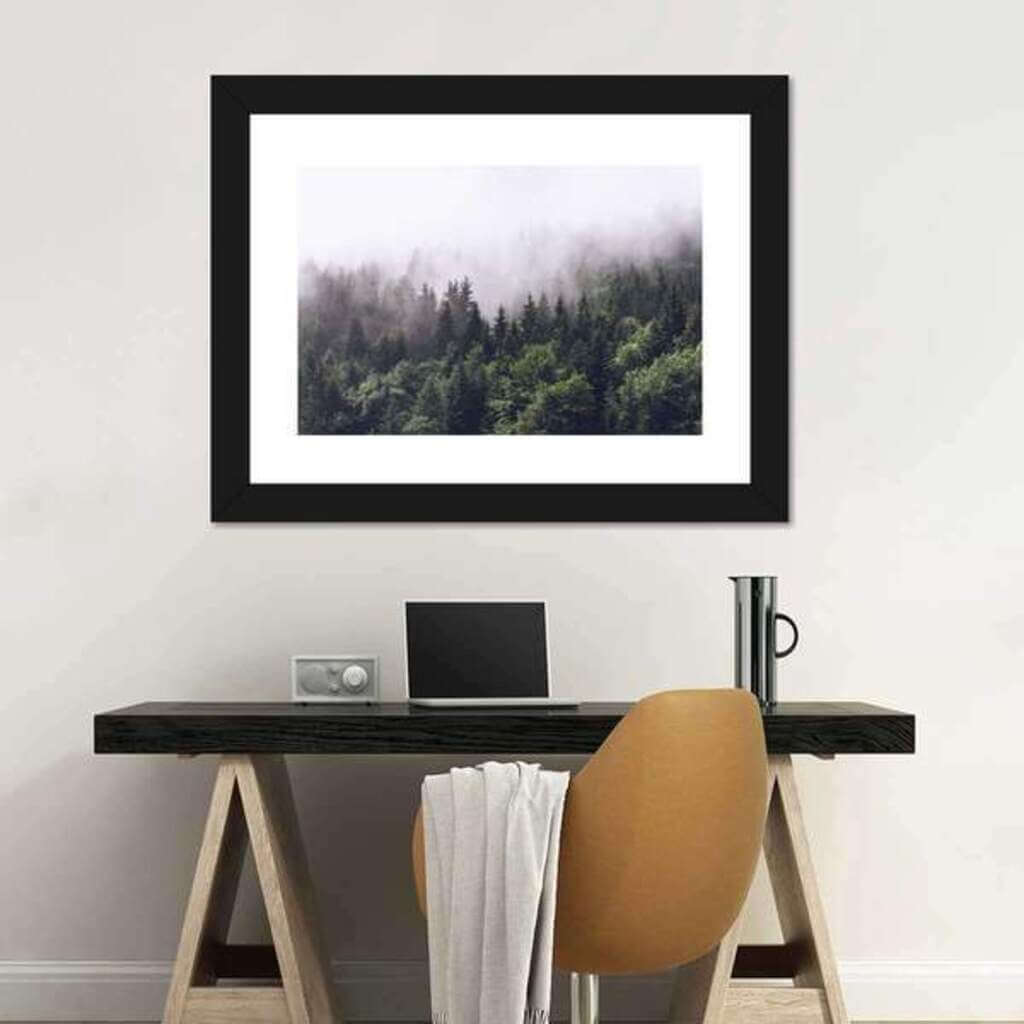 Source: shopify.com
Center the Room
While it's common to face your living room furniture towards the television, not every room was meant for a flat-screen. From family rooms to dens, it can be tricky knowing how to properly arrange your seating. The solution? Wall art, of course! Fill your empty wall space with a large piece of wall art, and point your furniture towards your pretty new print. 
Separate Space
Multi-functional rooms are increasingly common, especially while many of us are working from home. If your floorplan has a living room/dining room combo or a workspace within your bedroom, it's important to visually separate your space. Use wall art to differentiate each area, and create the illusion of multiple rooms in one. Hang a piece of wall art above your desk or dining room table to create a clear definition of space.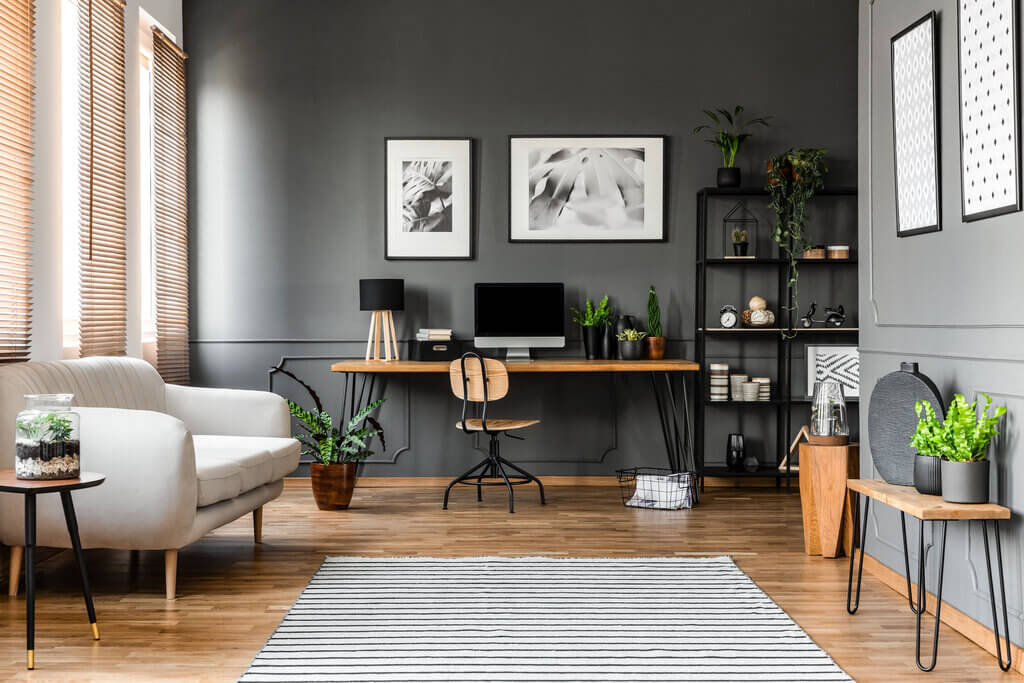 Source: squarespace-cdn.com
Distract with Decor
Sometimes we end up with items that serve their purpose but don't necessarily exemplify our personal style. If you want to distract from your least favorite décor, hang a stunning work of art! Just because you don't have the funds to redo your entire home, doesn't mean you can't give it a little facelift. Wall art can draw the eye away from any less attractive pieces. 
Show Your Support
Art is a great way to show your support for diverse creators. Find an artist whose story and style resonate with you, and purchase their work. Not only is it important to support fine artists, but art is always more attractive when it holds personal meaning. You can even create a make-shift plaque with information about the artist. If you want to know what inspired the piece, many artists will answer your inquiries directly through email or social media.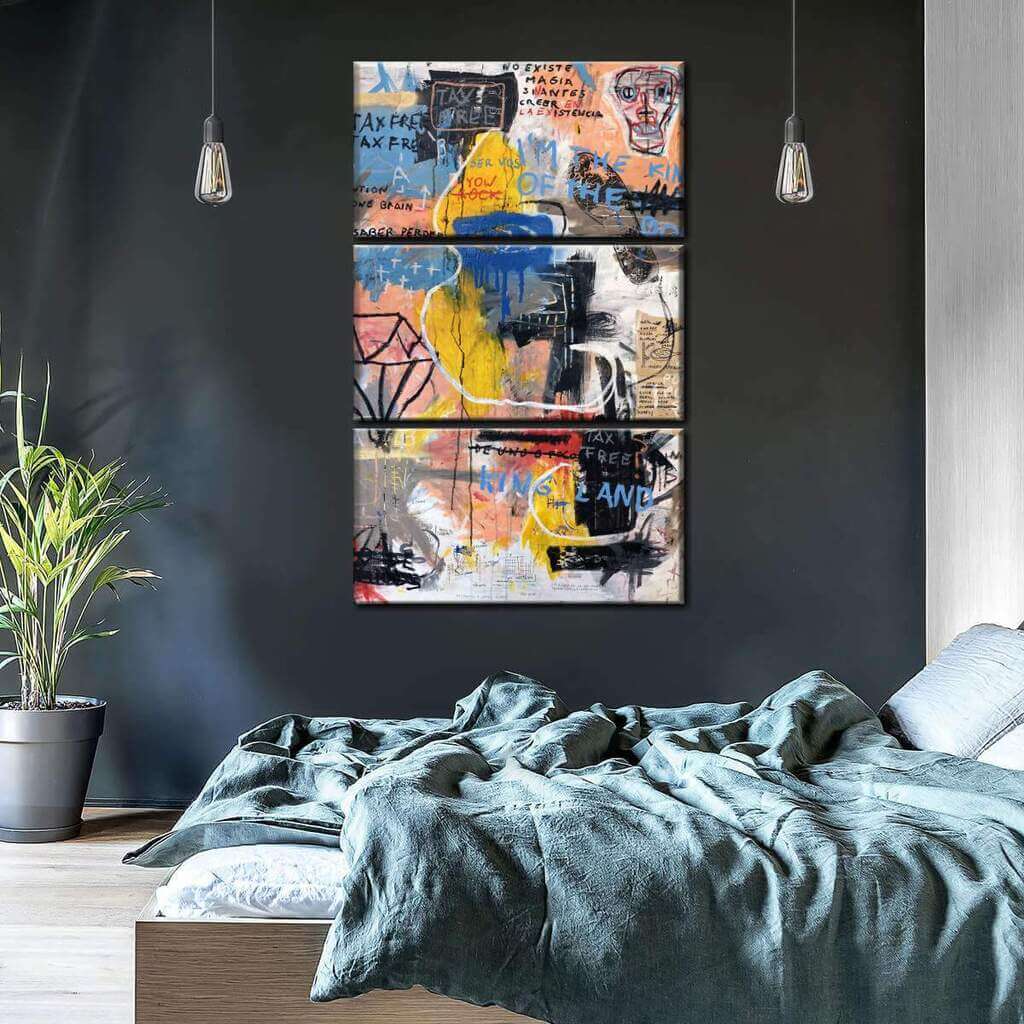 Source: elephantstock.com
Expand Your Interior
Wall art can actually make your room appear larger with the right technique. Opt for wall art with light, bright shades that help reflect natural light. Avoid hanging your art too high on the wall, and never choose a piece that looks too small for the wall space provided. Explore nature scenes and light-colored landscapes to create the illusion that your room looks out at a wide-open space. 
Don't Bust the Budget
There are few ways to decorate that are as cost-effective as wall art. A bold print can transform your interior in the blink of an eye without breaking the bank. Wall art is budget-friendly, and it will last for years to come.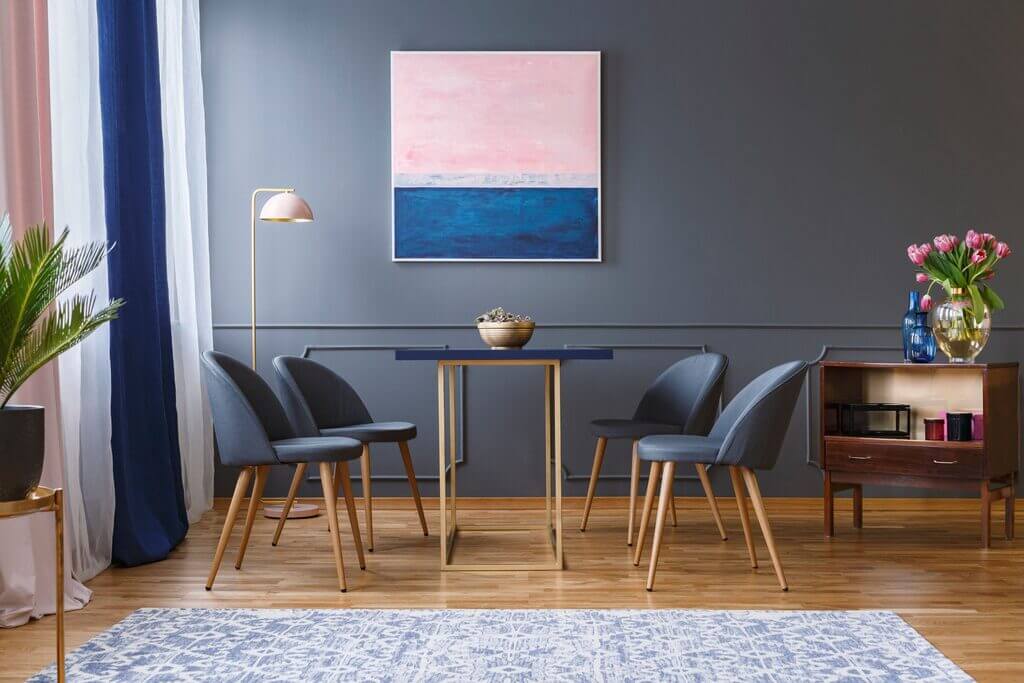 Source: amormagazine.co.uk
Put the "Fun" in Functional
Wall art can serve several purposes beyond looking beautiful, but the aesthetic value is definitely a nice perk! Find art that inspires you, and then maximize its functionality. Why not choose décor that's pretty and practical?