Bathroom Design Ideas with Separate Bath & Shower
Bathroom design ideas can be limited when you have a small space, but you prefer a separate bath and shower. You not only have to think about how to make the space functional, but also how to make it look great and less cramped. Although expanding the bathroom is always a good idea to create more space, it is a costly project that could put you in a financial mess. Similarly, coming up with the right ideas can be challenging when you have a large space. You'll have to find a balance to avoid making the space look "hollow". The best option is to have the perfect layout that works for the size of your bathroom.
Include Storage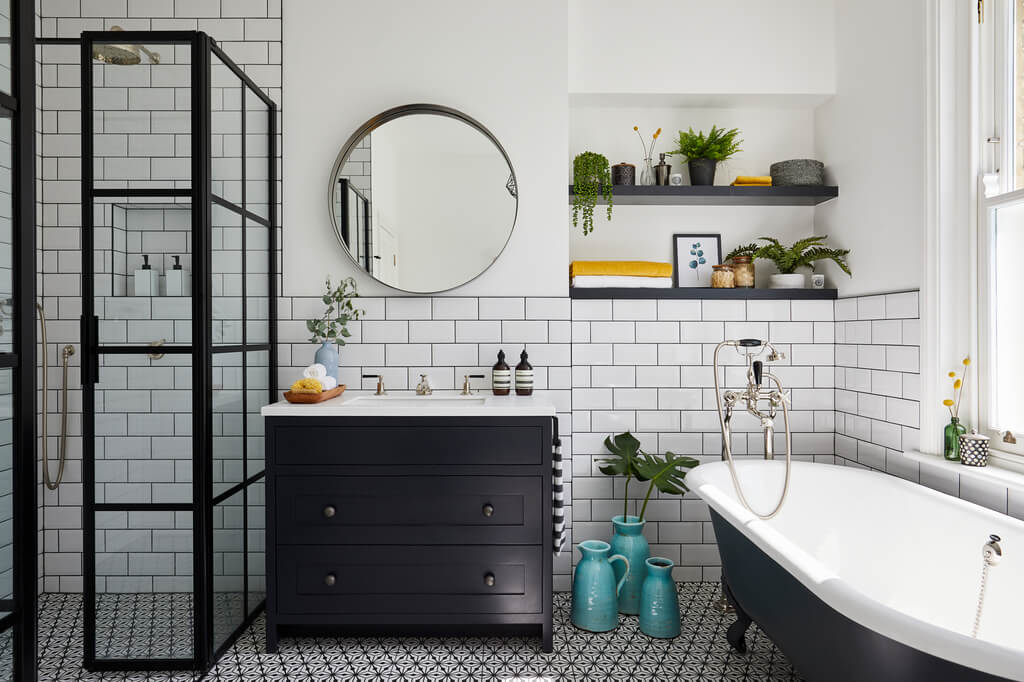 Source:futurecdn.net
Storage options work for large and small bathrooms alike. All Division Building can give you storage ideas that will give your bathroom a calm feel and more functionality. With storage, the bathroom won't be clattered, and you will feel like it's larger. Different storage designs suit different bathroom sizes. For instance, railings could be used to hang towels, and cabinets under the vanity could be for other toiletries. Storage along the walls inside the shower cube could also make the bathroom easier to use and give it a better organization.
Brightening Up Space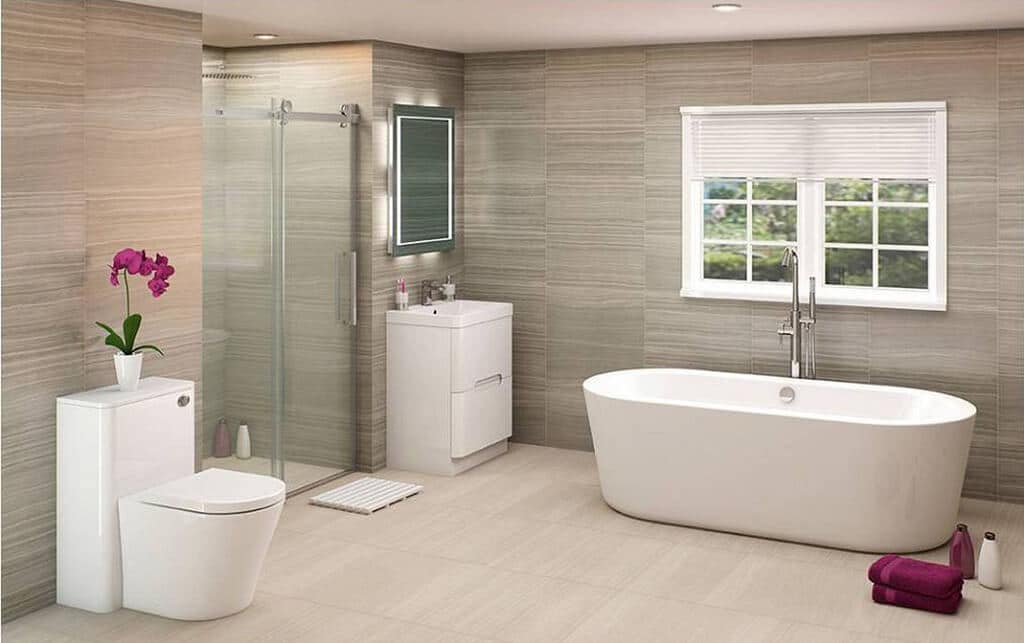 Source: fastly.net
Bathtubs have a way of making the bathroom look smaller because of the amount of space they take. Even if you have a big bathroom, poor placement of lighting fixtures could make the bathroom look unpleasant when natural light is gone. You can change that by having large mirrors placed in a way that they reflect enough light across the room. You can also have several lamps instead of just one ceiling lamp, to ensure the bathroom remains well-lit at night. 
Use the Corners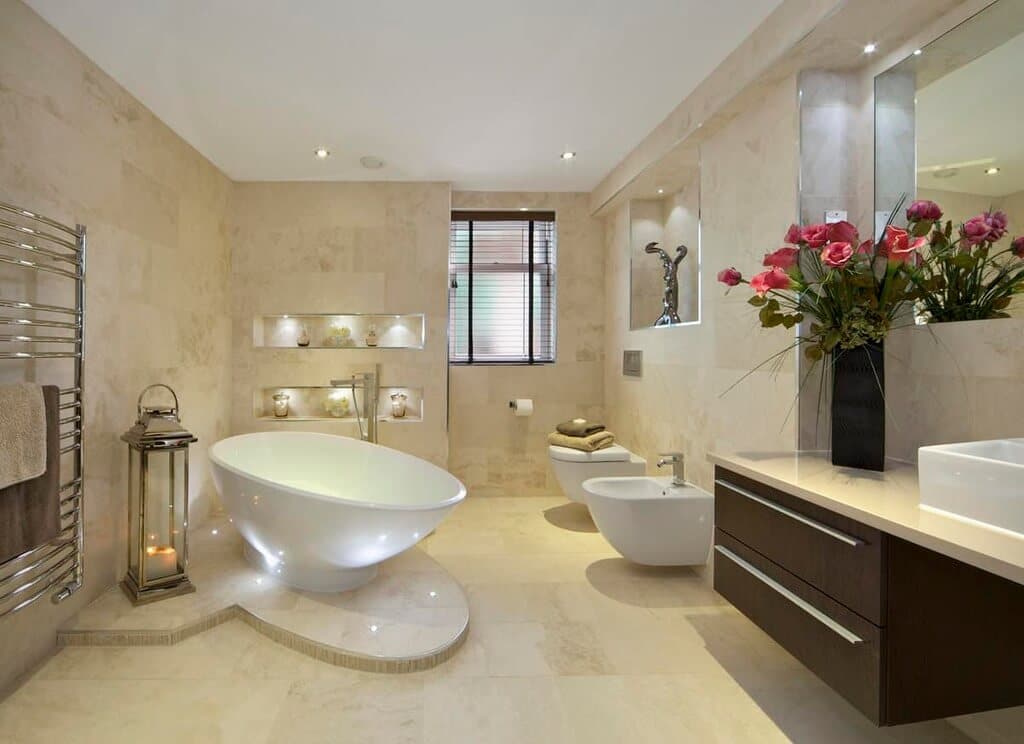 Source: homestratosphere.com
Most bathrooms have corners that usually go unutilized, and that shouldn't be the case, especially when the bathroom is small. What you install in the corner is usually determined by window placement around it. If there is no window close by, you can use the corner for storage.
Otherwise, you can place a bathtub there to avoid blocking the light. Choose a custom bathtub that fits that space but is still spacious enough for comfortable use. 
Use the Right Materials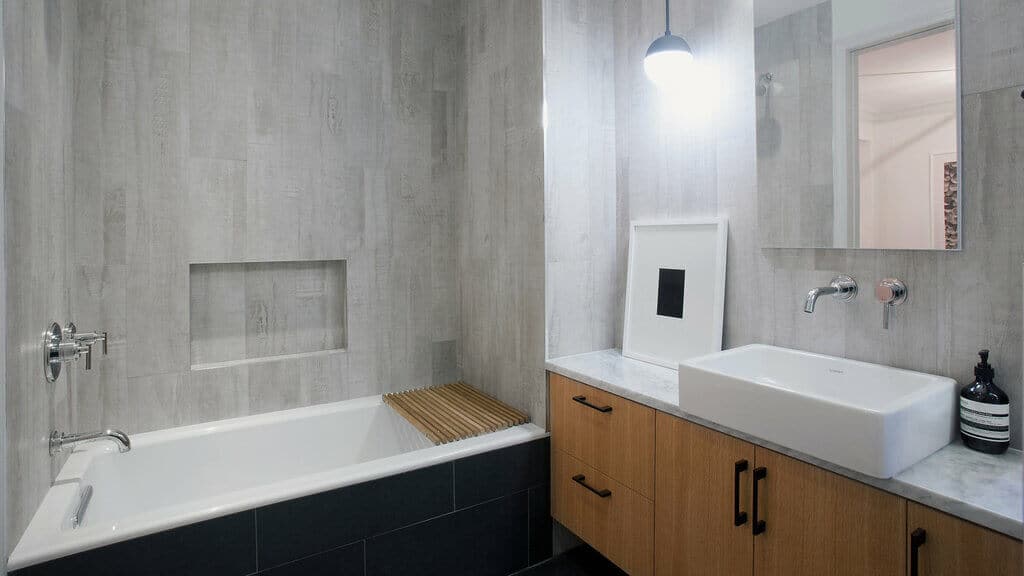 Source: nyt.com
The main goal of having a separate shower and bath is to increase the usability of the bathroom, but you should not forget visual appeal. Instead of using regular tiles, choose oversize tiles. These will look great and will be easier to maintain since they don't have more grout. Choose colors that will not be outdated quickly and don't be afraid to go bold.
Ventilation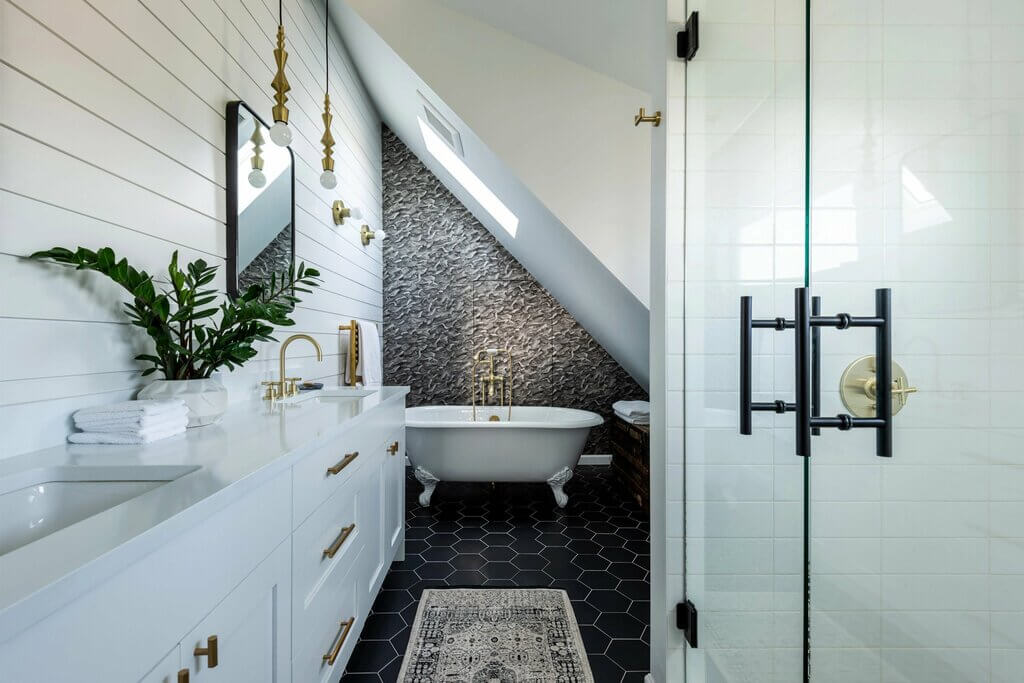 Source: boardandvellum.com
 If you live in an area where the climatic conditions lead to the growth of mildew and molds then it is imperative on your part to install an exhaust fan in the bathroom. Depending on the cubic feet of air removed per minute, ventilation fans are sized. If you want to shoulder the responsibility of designing your bathroom then you need to have a good ventilation system that will be capable enough to move air from the bathroom to the outdoors in about eight times per hour or seven to eight times per minute. Bathrooms are notorious for generating moisture and humidity that penetrate countertops, floors, and ceilings. You need to prioritize removing odors and humidity from the bathroom through the installation of a power ventilator big enough to do the job. In an ideal setting, you will not prefer the walls of your bathroom to sweat every time someone showers. 
Choose the Best Partition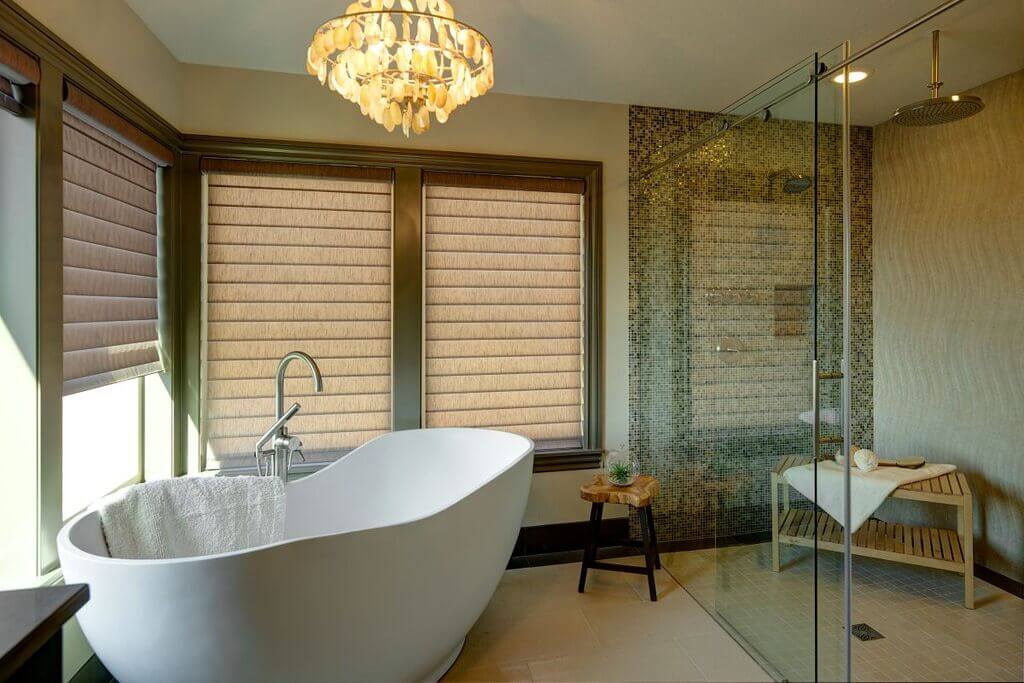 Source: homedit.com
Glass partitions are the most popular among homeowners, but there are many other options you can consider. Arched ceilings, for, instance, have a way of making space look bigger and modern. You could also select any other type of partition material depending on your budget and their durability. Make sure the partition works with the layout and will not take up a lot of space.
Conclusion
Now the big question is whether you should embark on designing your bathroom. Honestly, you can give it a try. Make sure that you keep yourself well informed by reading as much as possible. You must think about what is expected from your bathroom.  The design ideas of your bathroom will vary from materials used to finished colors.
The bottom line of a successful bathroom design project lies in making well-informed decisions during the planning and building phase. It is imperative to ensure that you continue the learning process before setting on a roll in the construction phase.  You need to have a clear idea of your budget, the getup and style of the bathroom, ventilation size that you must have, and so on. A befitting answer to all your questions will guide you so that you get the best bathroom ever.
With these bathroom design Kent ideas, you can transform your bathroom into the most exciting space. You can work with the best contractors in the region to achieve the kind of transformation you want.