How Much Does Boiler Service or Repairing Cost?
Boilers require regular servicing to ensure they are working properly. Knowing the average boiler repair and servicing cost can prevent you from getting ripped off and also help you to find the best local boiler service.
Servicing your boiler annually is an important task, which is best executed in the warmer months of the year. More than 90 percent of the homes never had their boiler serviced. Astonishingly people tend to forget about their boiler until something dramatic happens. Such negligence can put you into unwanted circumstances like going to a shower only to find that there is no hot water. Worse, you will start panicking to find someone who may repair the boiler for you.
Heating engineers and manufacturers recommend that you service your boiler annually for the following reasons: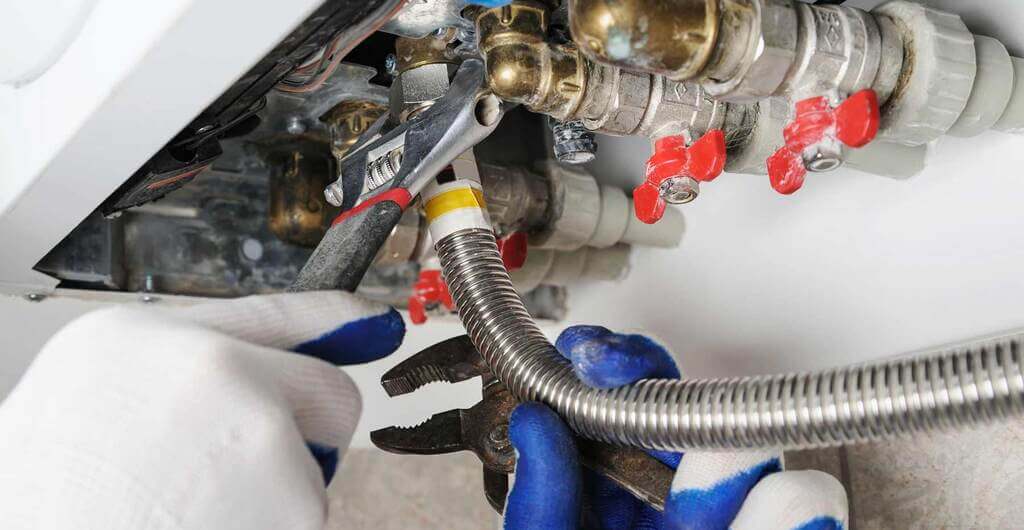 Source: mybuilder.com
To minimize the risk of carbon monoxide leaking into your house
To minimize the risk of carbon monoxide leaking into your house
To keep its energy consumption low
To extend its lifespan
To be in line with the manufacturer warranty conditions
To prevent frequent breakdowns
Having an annual boiler service is imperative to ensure that it is performing as expected and most important that it is safe. One of the most important considerations in boiler servicing is the flue pipe. You have to check it for ensuring that seals and joints are not leaking carbon monoxide or other products of combustion in the room where the boiler is located.
You should be more careful if there is a condensing boiler. They are known to produce a condense that is acidic in nature. Worse, it can corrode the flue pipe. On the offset that it corrodes your flue pipe then you are, inviting trouble, as it will leak products of combustion like carbon monoxide, which we all know can be very dangerous to your life. Indeed, it is one of the most important parts of the boiler-servicing endeavor.
Of course, you might require emergency boiler repair services in case of an urgent issue such as failure by the thermostat to respond, a spike in utility bills, the boiler switching itself on and off.
Whether you need a quick fix to an urgent issue facing your boiler or you just need annual servicing, it is important that you call a professional. Homeowners and private landlords can qualify for a free central heating grant through the ECO initiative, funded by the big 6 energy companies and backed by the government. Warma UK are grant specialists and have prepared a handy guide on how to qualify for a central heating grant
How Much Does Boiler Service or Repairing Cost?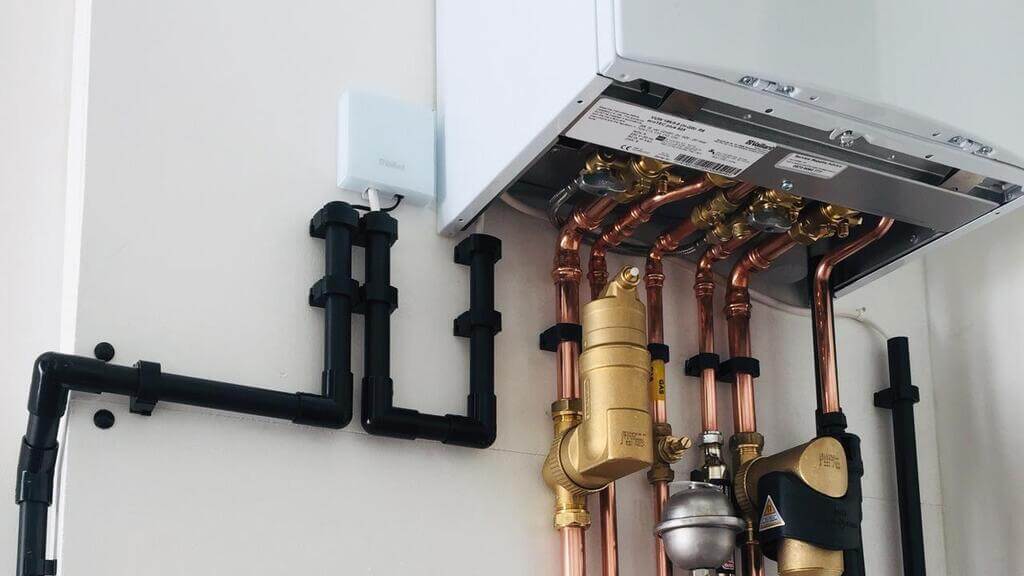 Source: hvpmag.co.uk
Well, it can be hard to put a specific figure on service or repair cost since there are different repairs a boiler may need. However, the average cost of repairing or servicing a boiler can range from £100 to £500 depending on the specific repair being done.
This range is for common repairs and parts replacement. For instance, a damaged flue may need £150 for it to be replaced. A damaged heat exchanger can cost up to £400. In addition to the parts needing a replacement or repair, other factors that may impact the cost of boiler repairs and servicing include;
Age
An old-generation boiler (such as one that is 10 years old) may cost more since its replacement parts might not be easily accessible
Make of the Boiler
There are boilers with unique parts and designs, and this may impact the overall cost of repairs. For instance, large combi boilers are cost more to repair than conventional boilers
Location
Your location can also influence the cost associated with boiler repairs. That's why you are advised to find a reputable local boiler service
Faq About Boiler Repair and Servicing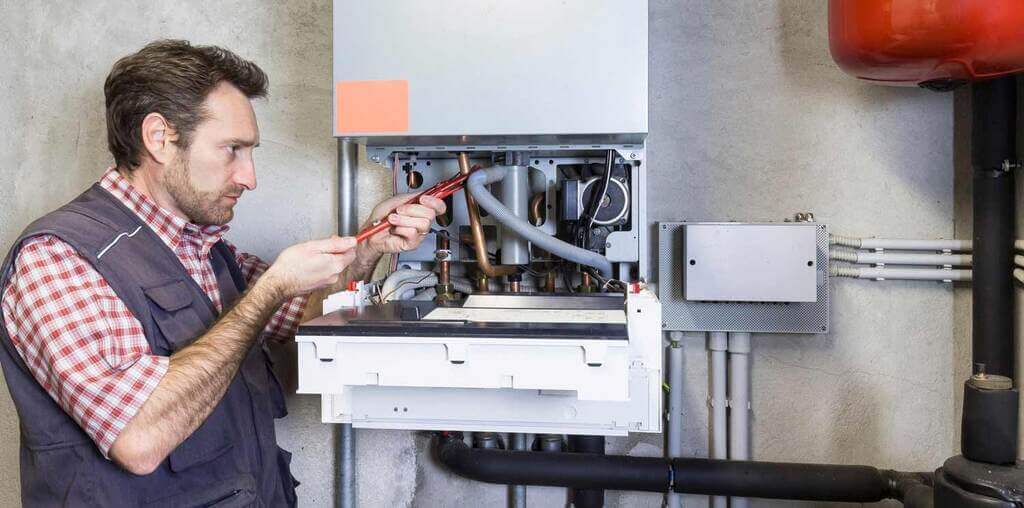 Source: mybuilder.com
How often should I service my boiler?
Many boiler manufacturers and heating engineers recommend annual servicing. It is important that you do this during warmer months so that you don't get any inconveniences during colder months.
How Are Boilers Serviced?
Well, this depends on the type of boiler. A gas boiler service involves a visual check to ensure the pipework and boiler are well-positioned.
In most cases, the boiler casing is removed to check for any issues and to clean the internal components.
NOTE: Never attempt to repair or service a boiler yourself unless you are qualified for the tasks. Call a local boiler service to do the work.
Should I Request a Boiler Service, Yet My Boiler Is Working Fine?
Yes. As we mentioned earlier, a boiler needs to be serviced at least once a year, irrespective of whether it is running efficiently or not. You don't want to wait until your energy bills go up abnormally, or it malfunctions for you to service it.
In fact, if not serviced, it can begin to emit carbon monoxide. You don't want to risk your life and those of your loved ones.
Major Takeaways
The cost of servicing or repairing your boiler depends on the parts being repaired, your location, the service company you are working with, and several other factors.
In most cases, the cost ranges from £100 to £500
You should aim to service your boiler once a year
Always call a qualified central heating engineer to do the servicing and repair work