Today, tiles are widely used in both residential and commercial settings, thanks to their durability and aesthetic appeal. When it comes to choosing tile for your space, it can be a little daunting. With numerous choices available, how do you know which is the perfect one for you? Here are some tips on how to choose tile for your space.
Consider the Function of the Tile
The function of the tile is to protect the floor from dirt, water, and other liquids. It is also easy to clean and maintain. Floor tile is made from a variety of materials, including ceramic, porcelain, natural stone, and more. Each type of material has its own benefits and drawbacks, so it's important to choose the right type of tile for your needs. That being said, you can use tile backer boards to improve various qualities of your tiling project. If you need to tile a bathroom, then you can use these boards to improve waterproofing and leakage protection. So if you wanted to use a certain type of tile, this could still be possible with the right preparation.
Decide on a Style
The tiles in your home play an important role in both the function and the aesthetic of your space. When choosing tiles for your home, it is important to consider both the style and the purpose of the room. For example, tiles in a kitchen or bathroom need to be durable and easy to clean, while tiles in a living room can be more decorative. There are many different styles of tiles available, so it is important to take some time to browse options before making a final decision.
Once you have decided on a style, you can then begin to narrow down your choices based on color, pattern, and material. With so many options available, choosing the right tiles for your home can be a daunting task. However, taking the time to select the perfect tiles will ensure that your home looks and functions exactly as you desired.
Choose a Color
The color of the tiles is another factor to consider. When choosing tiles, it's important to think about the overall look you're trying to achieve. Darker colors can make a small room appear smaller, while lighter colors can make a room appear larger. For a bright and vibrant space, choose tiles in bold colors. If you want a more calming and relaxing atmosphere, opt for muted, earthy tones.
Select a Material
Tiles are a popular choice for flooring and wall cladding, due to their durability, water resistance, and low maintenance. When selecting tiles for your home or business, it is important to consider the type of material. The most common tile materials are ceramic, porcelain, glass, and stone.
Each has its own benefits and disadvantages, so it's important to decide on the correct one for your needs. Ceramic tiles are the most affordable option and are available in a wide range of colors and designs.
However, they are not as durable as other options and can be scratched or chipped. Porcelain tiles are more expensive than ceramic tiles but are much harder to wear, making them a good choice for high-traffic areas. Glass tiles add a touch of luxury to any room but can be pricey and require more care and maintenance than other options.
Stone tiles are the most durable option but can be difficult to cut and install. With so many options to choose from, it is important to consult with a professional before making your final decision.
Size and Shape of the Tile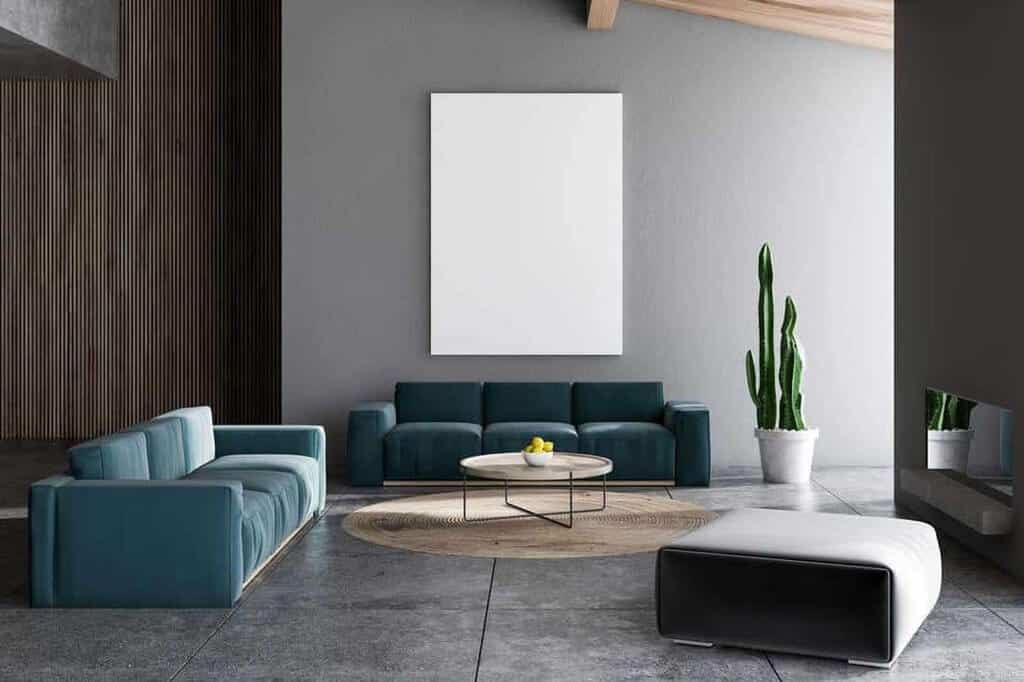 Tiles have different sizes and shapes. The most common shape is the square, which is available in a range of sizes from small mosaic tiles to large format tiles. Rectangular tiles are also popular, and they can be used to create a variety of patterns. Other shapes include hexagonal, octagonal, and even round tiles.
The size of the tiles you choose will depend on the area you are tiling and the look you want to achieve. Smaller tiles can make a space feel more open, while larger tiles can give a more luxurious look. Choose the best sizes and shapes that suit your needs.
Installation Method
Tiles can be installed in a variety of ways, depending on the type of tile being used and the area where it will be installed. The most common installation methods are adhesive, set in the grout, or dry-set mortar. Adhesive tiles are installed using a tile adhesive, which is spread onto the back of the tile and then pressed into place.
Set-in-grout tiles are installed by spreading mortar onto the surface where the tiles will be placed, setting the tiles into the mortar, and then filling the joints between the tiles with grout.
Dry-set mortar tiles are installed by mixing dry-set mortar with water to create a slurry, spreading the slurry over the surface where the tiles will be placed, and then setting the tiles into the wet mortar. Regardless of which installation method is used, it is important to ensure that the tiles are level and evenly spaced before allowing the adhesive or mortar to set.
We hope that this blog post has helped you to understand the different factors involved in choosing the perfect tile for your space. Whether you are looking for a new flooring solution or simply want to refresh your home decor, tiles can be a great option. When choosing tiles for your home or business, there are now more options than ever.
Thanks to the rise of online shopping, you can easily find the perfect tiles for your needs. You can get tiles online without ever having to leave your home. You can browse through hundreds of different tile designs, making it easy to find the perfect match for your space. Plus, thanks to the competitive nature of the online marketplace, you can often find tiles at a fraction of the cost of what you would pay at a brick-and-mortar store. So if you're looking for an easy and convenient way to shop for tiles, look no further than the internet.
Read more: