10 Greatest Advantages of Smart Home Automation
The ability to control certain aspects of your house remotely through a mobile app not only makes day-to-day living easier. It also reduces energy usage by monitoring things like lights, heating, and appliances.
Needless to say, smart home automation isn't just a way to keep up with the latest technology. There are several real benefits in efficiency, safety, and security to your home by having all your home appliances connected by automated systems.
This article covers ten advantages of smart homes you shouldn't miss out on.
What Is Smart Home Automation?
Smart home automation is the use of software algorithms and sensors to manage your home and control your lights, thermostats, and other appliances through one central hub.
Advantages of Smart Home Automation
Smart home automation systems integrate lighting, thermostat, and other smart devices in the home to reduce energy consumption and monitor security.
Here are 10 smart home automation advantages you're probably missing out on without a smart home system:
1. Security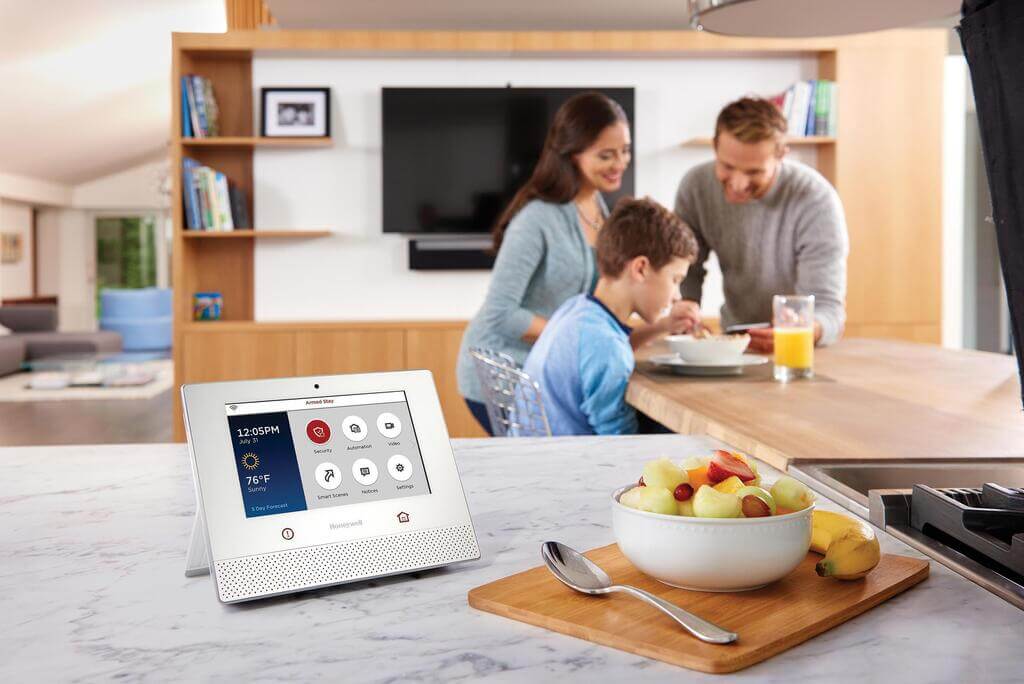 Source: ecsillc.com
A smart home is often monitored 24/7 by CCTV cameras, motion sensors, and alarm systems, capable of sending alerts to your mobile device whenever an intruder sets foot on the premises. Better yet, some systems are equipped with fire alarms and they'll alert you in case a fire breaks out in your home.
2. Energy Efficiency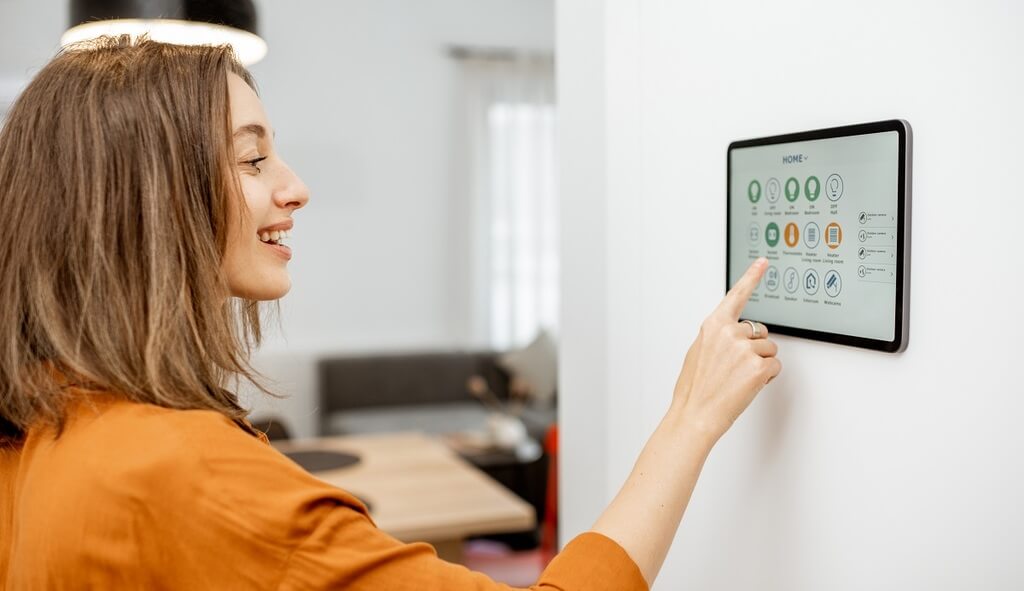 Source: ahtdesigns.com
Energy efficiency is another smart home advantage often overlooked by homeowners. Smart thermostats can reduce energy usage by up to 20% on heating and cooling by automatically adjusting your temperature to the weather.
What's more, smart light bulbs, smart windows and other smart appliances supported by the system can be programmed based on your habits, to increase the efficiency of use and reduce your consumption significantly.
3. Contributes to Economy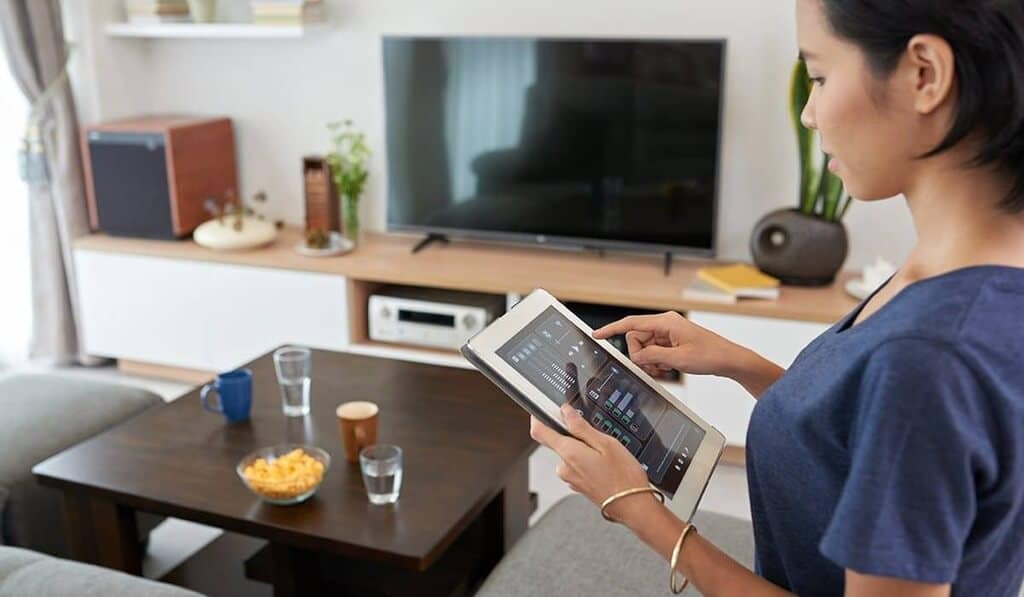 Source: gensecurity.com
One of the greatest benefits of smart home technology is to the US economy. Numbers show that the smart home market is expected to reach US$31.45bn by the end of 2022. That number will grow to US$48.15bn by 2026, when there will be more than 84 million smart home users in the country.
4. Time Savings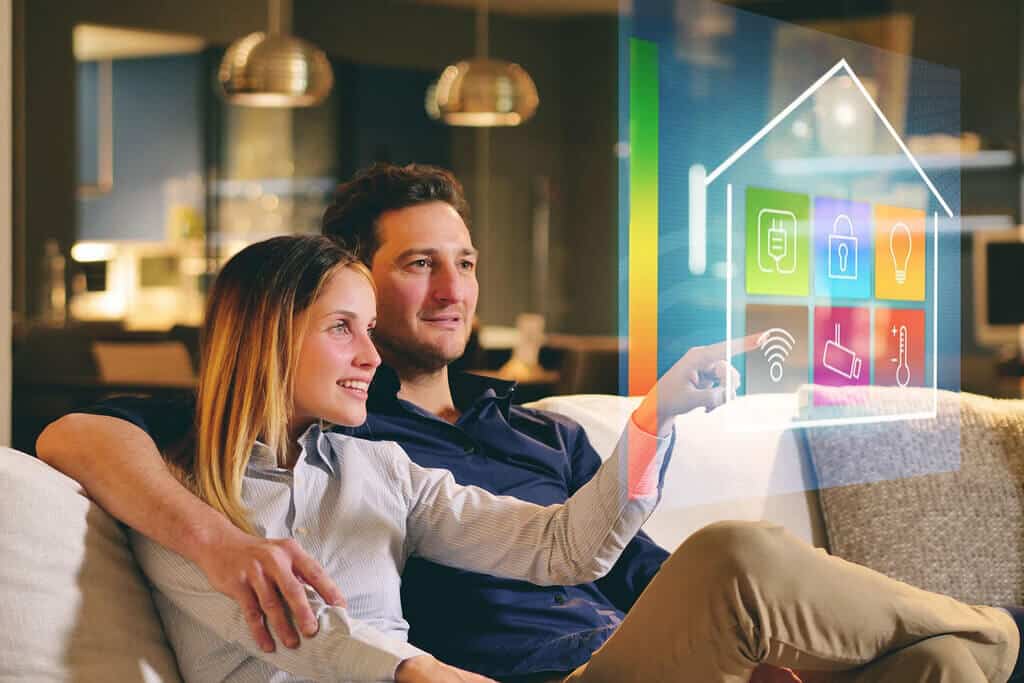 Source: mydecorative.com
With a smart home, you don't have to drive all the way back to your house just to turn off the lights. This can be done wherever you are with the touch of a button on your smartphone app. You may turn on the heating system on your way back from work to find a warm, cosy space – the opportunities are endless!
5. Convenience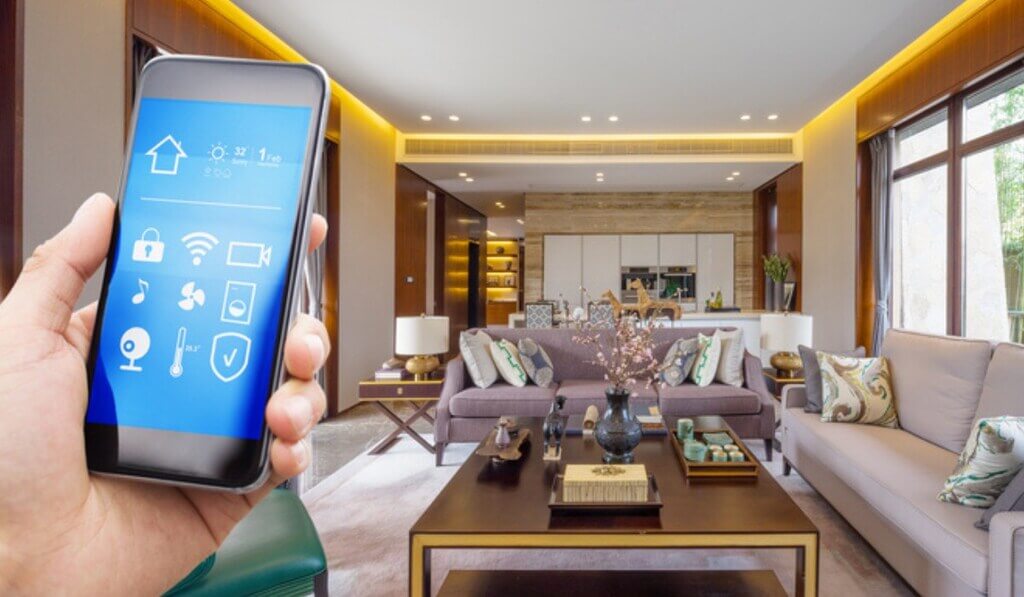 Source: housing.com
Smart home automation enables you to automate home lighting and set up remote control for your heaters and other sensitive appliances from anywhere in the world. This means that you don't actually have to be physically present to monitor your home.
6. Comfort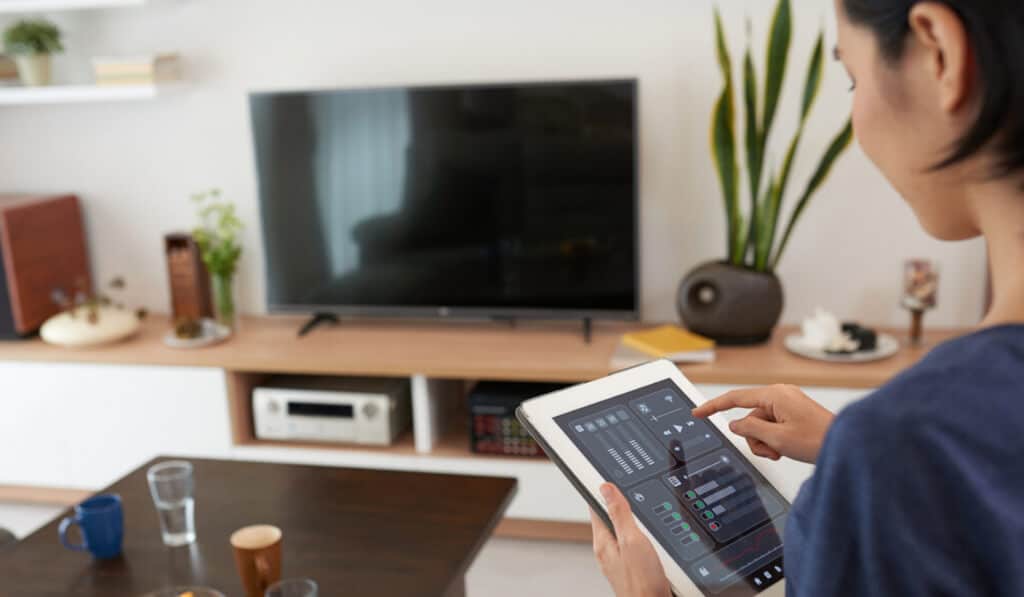 Source: housing.com
With a smart home, every device is controlled from a central hub that you can access from anywhere. You can easily program your automated motorized shades and electric blinds to wake you up in the morning after a night of undisturbed sleep.
There's no need to get up from bed just to turn the lights ON or OFF, regulate thermostats, or turn off the oven. The system does it for you.
7. Peace of Mind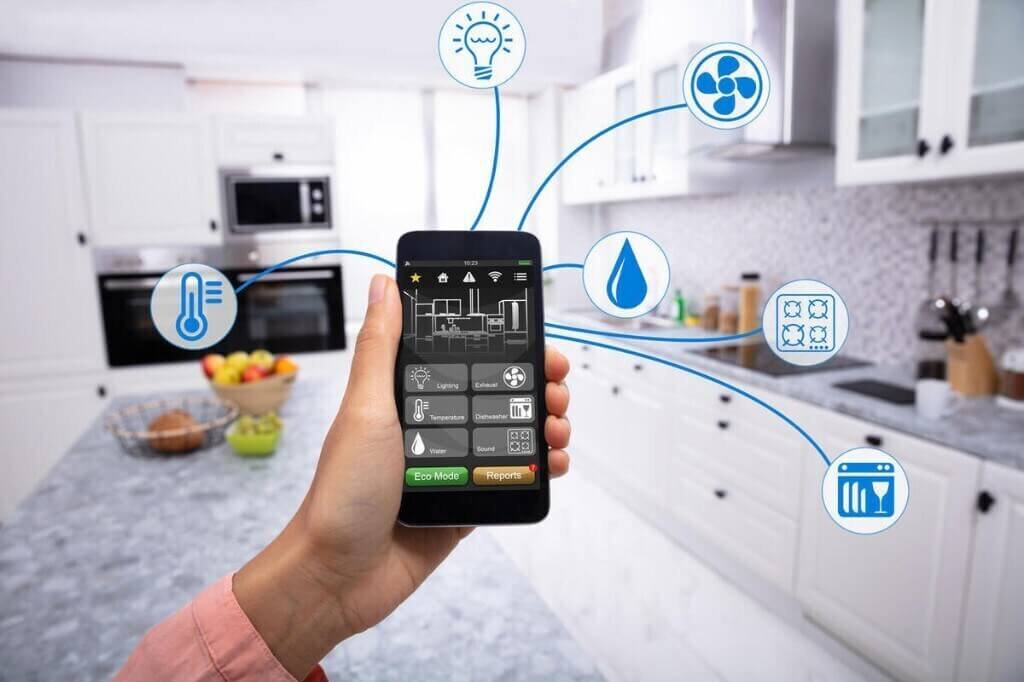 Source: jdmagicbox.com
Going on a trip but left the lights and heat ON? A Smart home allows you to regulate all your smart home devices from wherever you are.
In case something turns on or an intruder gets into your house, you'll always know because the system will notify you via the smartphone app.
8. Adjust Temperature
Manual temperature adjustment can be demanding, especially in extreme weather and unpredictable climate. Temperature adjustment is one of the huge benefits of home automation systems homeowners living in such weather conditions can benefit from.
A smart home system may include a programmable thermostat integrated with a weather monitoring system. When the temperature gets too cold, the device automatically turns on the heating system and vice versa.
9. Appliance Safety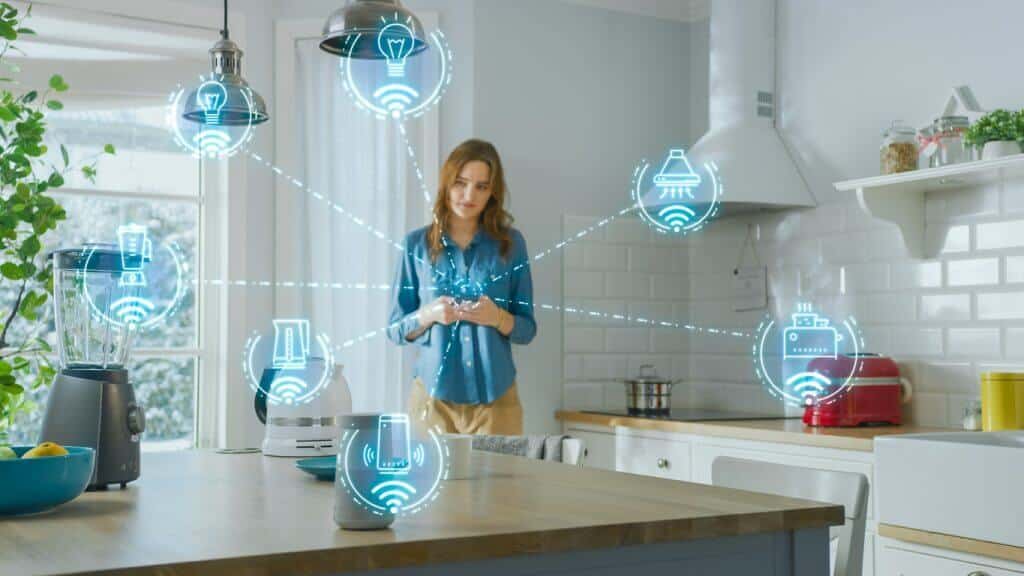 Source: canterbury.ai
Appliances are often destroyed when the voltage surges unexpectedly. With a smart home, appliances can be programmed to respond intelligently to adverse electrical surges and excessive voltages.
The system will turn these appliances on or off completely, even in your absence, to prevent damage.
Also Read: Home Renovation: Your Perfect Guide in Improving the Parts of Your Home
10. Increases Awareness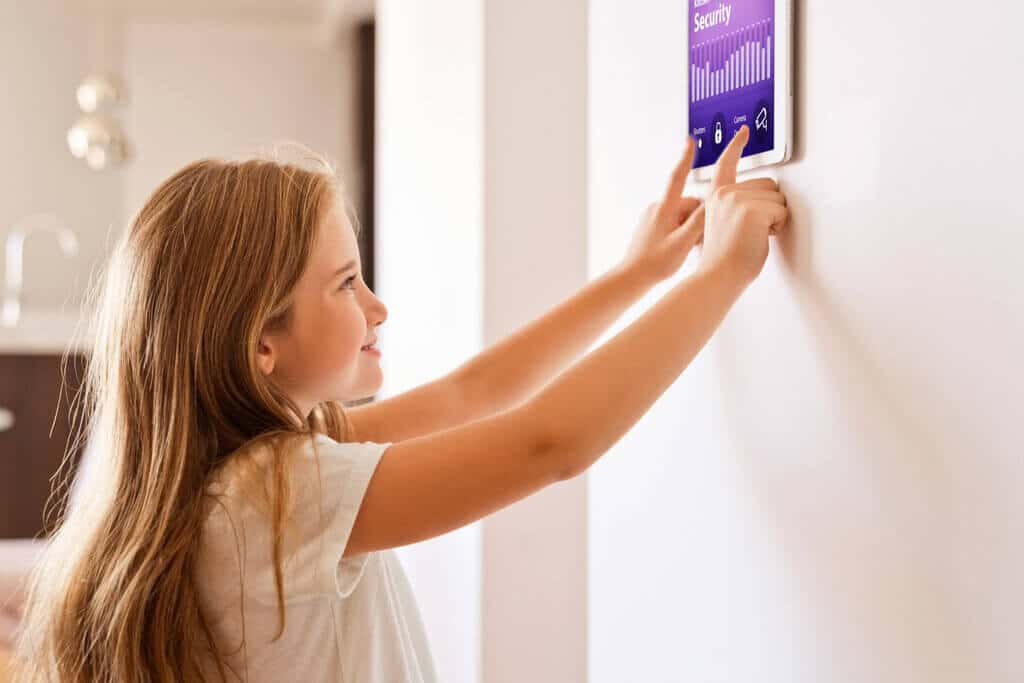 Source: squarespace-cdn.com
Awareness is another of the many smart home benefits. Smart homes can increase awareness by providing a visual representation of what's happening in your home at all times. You are notified immediately if security cameras detect movement or sound inside your home when no one should be there.
Conclusion
There are many more great benefits of smart homes. If you're still not convinced about why home automation is needed, why not get in touch with a professional for more information?
Professional solutions such as Om Wave provides high-end automation solutions to turn your home into a truly smart home with the benefits highlighted in this article.