6 Kitchen Design Trends to Emerge in 2023
Kitchen design has evolved in leaps and bounds since humans first built a kitchen. From the days of a simple hearth and fire pit to modern kitchens with all manner of technology, appliances, and conveniences, kitchens have come a long way. 
From small kitchens and understated designs to large open-plan kitchens with plenty of storage space, there's something for everyone. But what will the future of kitchen design hold? Here are some trends you can expect to see in 2023 if you're looking for a new kitchen design inspiration.
1. Frameless Cabinetry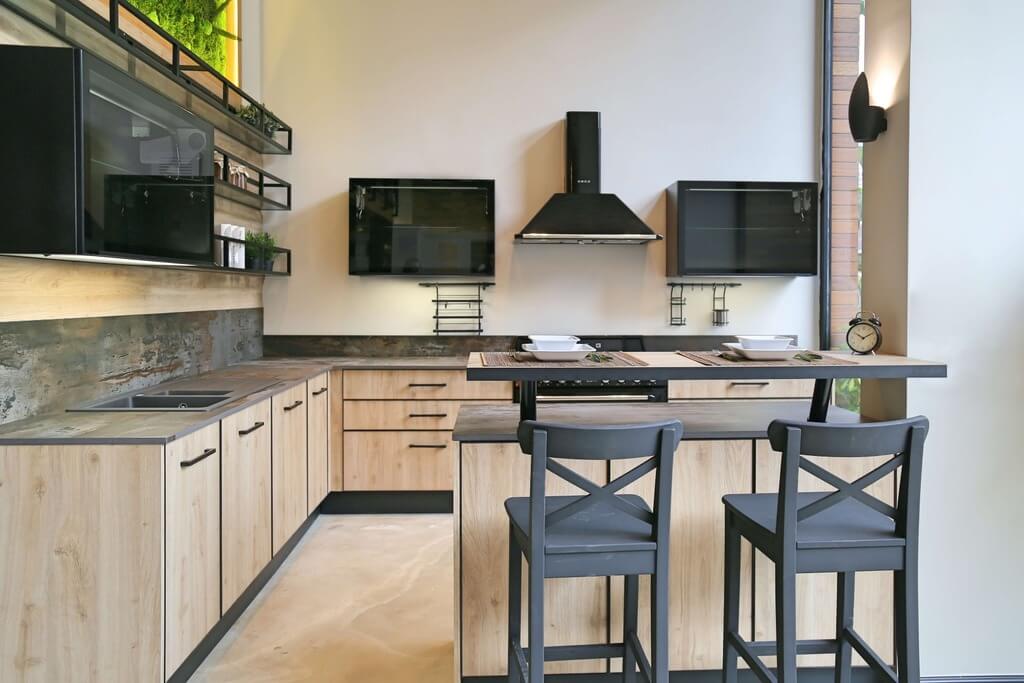 Source: divinecabinetry.com
Frameless cabinetry is the latest trend to emerge in the kitchen design and renovation world, and it's sure to stick around for a while. 
Frameless cabinets are an excellent choice for those who like a cleaner look in their kitchen, and they can also help you achieve a more open concept without losing storage space. 
You can use this type of design in traditional and modern kitchens and spaces with a vintage or rustic elements. 
The most significant benefit of frameless cabinetry is that it allows you to make any space work for you. It works even if that space is oddly shaped or oddly sized. 
Frameless cabinets can also be installed at different levels, creating an interesting visual effect when paired with other cabinet styles.
2. Darker Color Palette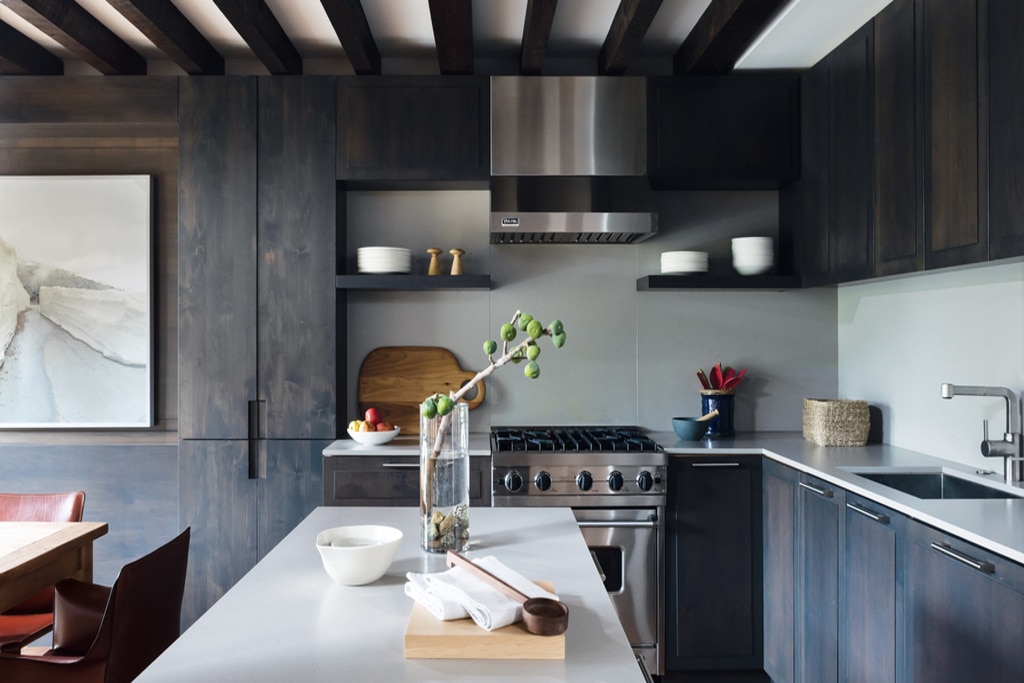 Source: googleusercontent.com
Darker colors are becoming more popular, and this trend will continue to rise as people see how well they can complement lighter colors. They're bold and can make a space feel more masculine or feminine. 
Dark colors work well with light-colored countertops such as white quartz or stainless steel. Also, black granite countertops will continue to grow in popularity because they are durable and easy to maintain. 
The use of darker colors may not be for everyone. However, it does give an exciting look that is perfect for people who want a bold statement piece for their kitchen design.
3. Smart Technology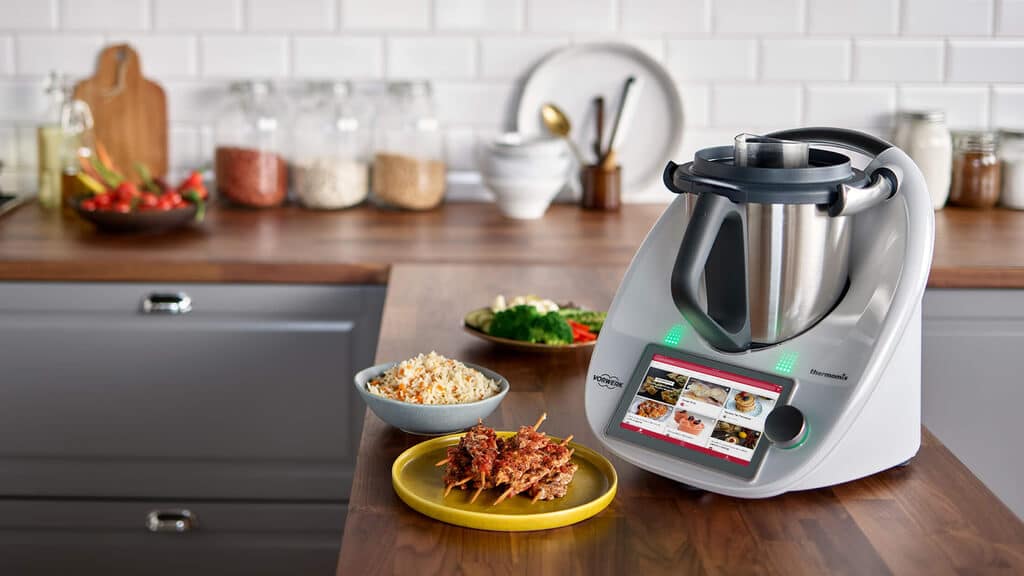 Source: compare4abc.com
Smart technology is becoming increasingly popular in the kitchen. This includes appliances and other devices connected to the Internet, allowing you to control them from your phone or tablet. 
In 2023, innovative technology will be a significant trend in kitchen design. More and more people will choose to have their ovens, microwaves, and fridges connected to the Internet. 
It would allow for various benefits, such as having your oven automatically start cooking when you're home from work or turning your oven off remotely if you forget something inside while out shopping.
4. Living Walls and Gardens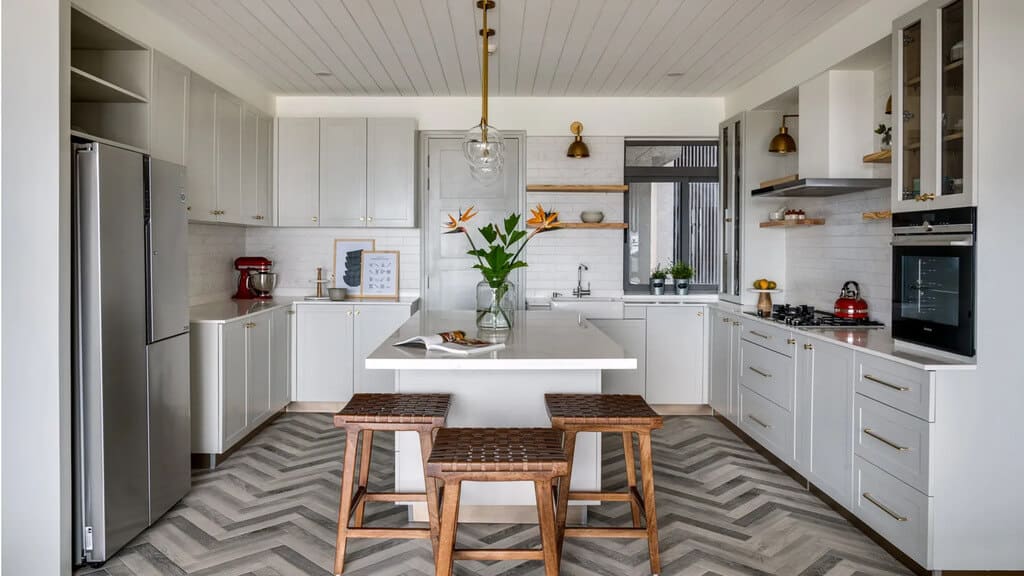 Source: architecturaldigest.in
Living walls and gardens are a growing trend in kitchen design. These living walls are made up of plants that are usually attached to a wall or mounted on a structure, then placed in a kitchen. 
The plants can be grown either indoors or outdoors, depending on the climate where the homeowner lives. These types of walls are increasing in popularity because they add color and life to a home's interior while also helping to create a fresher look. 
They also require minimal upkeep, as they only need watering once every few days or weeks, depending on how much sunlight they receive throughout the year. 
Many different types of living walls can work in a kitchen. Some are made up of herbs and spices, while others contain plants such as tomatoes or the usual greens.
5. Gold or Metallic Tapware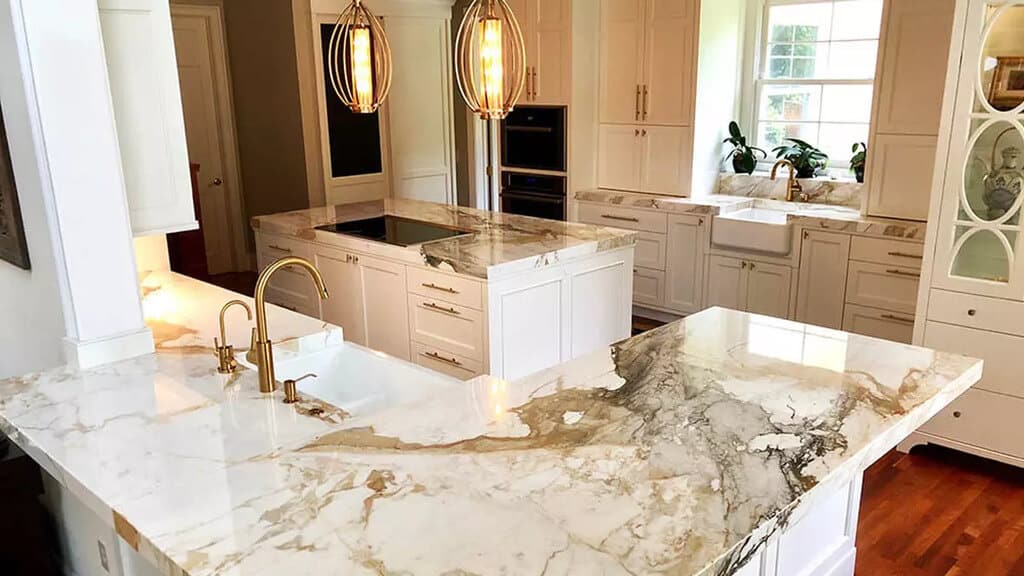 Source: foyr.com
The use of gold or metallic tapware is a trend that is emerging in 2023. This trend is expected to become increasingly popular as the year progresses. 
The main benefit of this type of tapware is that it allows you to add some extra flair to your kitchen without going over budget or spending too much time shopping around for new pieces. 
You can use this kind of tapware in almost any kitchen design, regardless of whether it is modern or traditional. You can also use it on interior and exterior taps to work with any sink and faucet setup you may have at home. 
Lastly, you can match it up with other items in your kitchen, such as Kitchen countertops, cabinets, and walls, for an overall look that's unique but still comfortable for everyday life.
6. Textured Finishes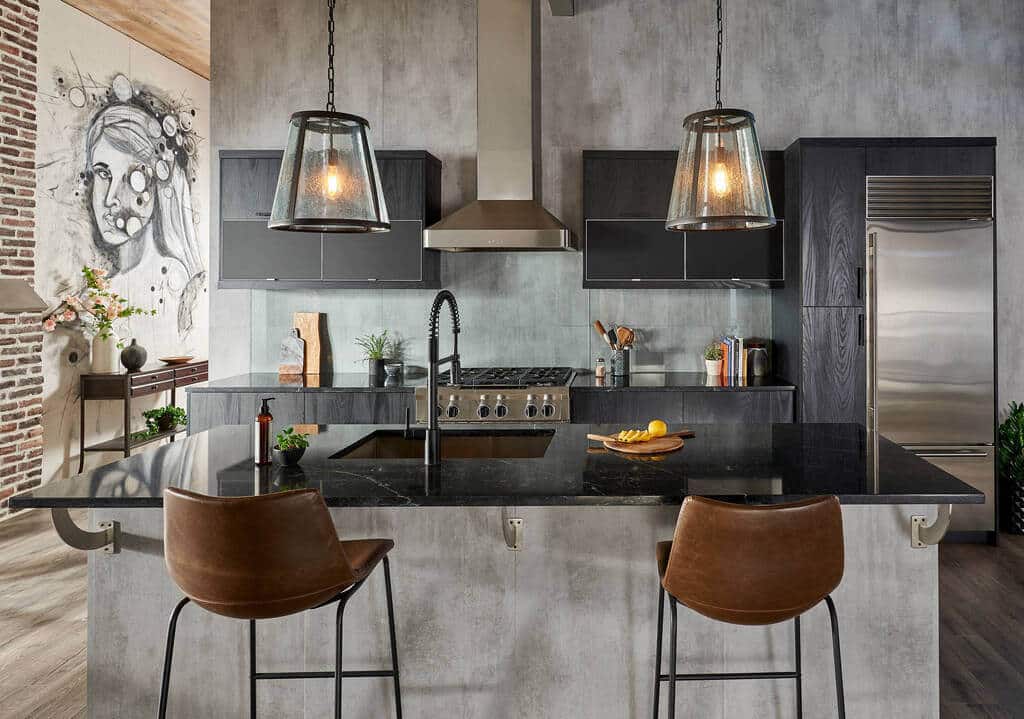 Source: hzcdn.com
Textured finishes are a great way to add interest and texture to a space. They can be used in walls, ceilings, floors, or countertops. Textured finishes are created by adding different materials to the surface of a material.
Here are some common examples of textured finishes:
Wood-Grained Finish:

Add a layer of natural wood laminated onto another material's surface. This creates an appearance that looks like woodgrain with a smooth surface.

Stone-Grained Finish:

Apply layers of fine stone dust on top of another material to create an appearance that looks like marble or granite.

Stucco Finish:

Apply stucco plaster over other materials, such as drywall or concrete blocks. It gives a rough texture to surfaces but allows you to paint them so they can be any color you want.
Based on your kitchen design and your preference, you may also consider working with natural materials with prominent colors and styles.
Also Read: Two Tone Kitchen Cabinets: 21+ Stunning Ideas For Small Spaces
Takeaway
When you're remodeling your kitchen or designing a new one, you want to create an environment where your guests feel welcomed. You also must consider how comfortable you and your family will be in the space. The trends above highlighted some ideas as you plan on renovating your kitchen in the coming year