Lina Ghotmeh Reveals Design for Serpentine Pavilion 2023
Project Details:
Name: A Table
Architect: Lina Ghotmeh 
Location: Kensington Gardens, London
Event: Serpentine Pavilion 
In this day and age of fast-paced construction, architectural experimentation is a rare but fascinating endeavour. The Serpentine Pavilion allows prominent architects from around the world to curate outstanding experience spaces, fulfilling this aspiration. 
The 22nd Serpentine Pavilion, which will be inaugurated in Kensington Gardens in June 2023, will be designed by Lebanese-born architect Lina Ghotmeh. The proposed design is a fascinating blend of sustainability and abstract symbolism. This pavilion is fittingly named "Table." It aspires to have a low carbon footprint while increasing visitor interaction. Lina Ghotmeh perceived it as an invitation to the visitor to engage in a dialogue with mother nature.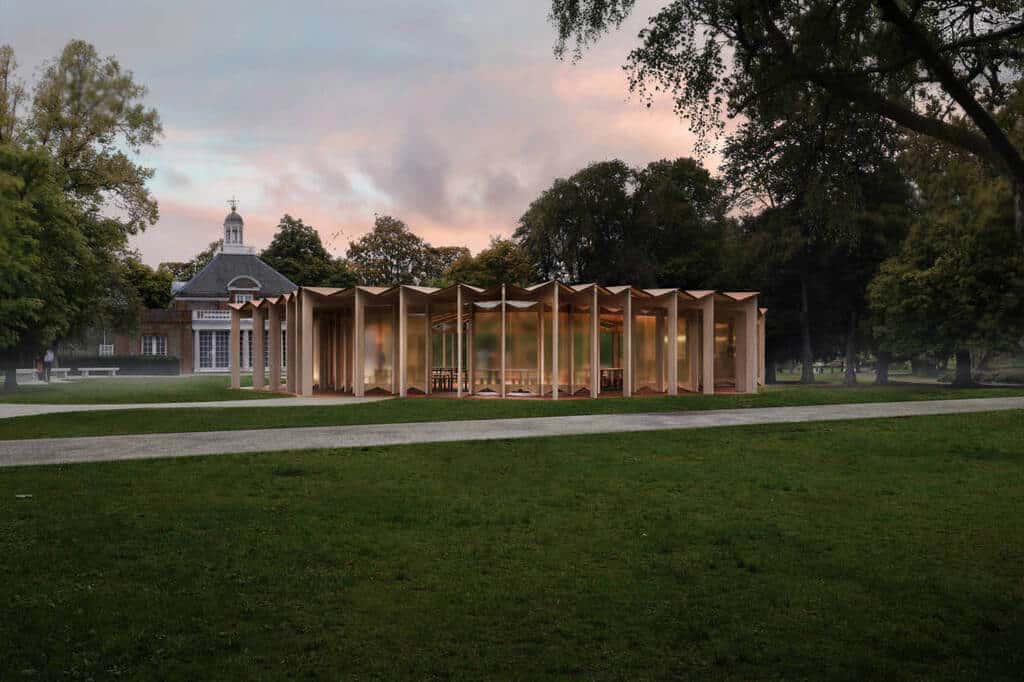 Source: linaghotmeh.com
Ghotmeh's Pavilion is an example of how architecture and nature can work together. It builds links between the built environment and landscape, reflecting the surroundings in Kensington Garden.  The final design will resemble a large wooden flower that protects its visitors beneath its petals. The "Table" is an organically shaped table that imposes a sitting arrangement that encourages social interaction and exploration. 
Ghotmeh's architectural sensibilities are fueled by a grounded design approach. This pavilion also draws inspiration from a variety of historical cultures and civilizations. The pavilion, like earlier commissions, is demountable and may be disassembled and reassembled at a new location. 
A sense of community lies at the heart of the design of indoor spaces. It features a table around which we shall sit in modest, low-form chairs. Visitors will be taken to a setting reminiscent of Dogon toguna huts in Mali, West Africa, where all members of a community can debate and discuss. The rustic and minimal design pattern is broken by the large translucent skylight on the ceiling.  Overall, the design attempts to foster a sense of harmony and community spirit.
What Makes the A Table Unique?
Ghotmeh perceived this pavilion as a congregation venue rather than a decorative feature. everything from the form to internal spaces reflects this ideology. However, it is the harmonious blend of material palette and biomimicry in architecture that steals the show. The skeleton-like construction is made of low-carbon and bio-sourced components. A suspended pleated canopy will be supported on ribs of wood that were sourced sustainably. 
Harmonious Blend of Indigenous Architecture and Nature!
In many sections of the design, you are continuously reminded of the blissful elements of nature. As you go around the flower-shaped structure, each side will curve slightly inwards. This is a courteous gesture to the existing trees in the landscape.
One might think that this all-natural element palette will make the pavilion hefty. On the contrary, the skeleton form and tight, pared-back design evoke the sense of a fabric tent or a folded paper model, lightly brushing the ground.
About the Designer: Lina Ghotmeh
Lina Ghotmeh, an award-winning humanist and visionary architect designed the sculptural masterpiece called 'Table'. She leads the firm Lina Ghotmeh-Architects based in Paris. The firm has executed several award-winning inspiring projects that go beyond the bounds of tradition using a sustainable and research-oriented methodology. 
Her works are deeply rooted in nature taking inspiration from local materials in the context. Ghotmeh expresses her building in poetic forms capturing history and geography through architecture.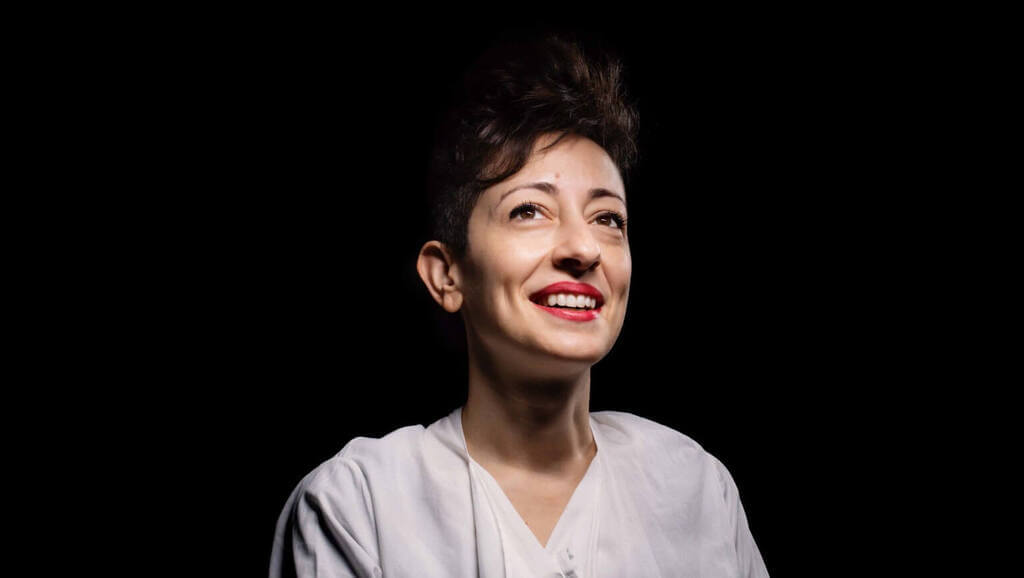 Source: archpaper.com
Lina Ghotmeh adheres to a unique design philosophy she refers to as an "Archeology of the Future," in which every new gesture is derived from the remnants of the past. It is a compassionate architecture derived from the past, from ancestral shapes that evoke memories while projecting them into the future. Her multicultural upbringing opened her to the world of architecture and archaeological possibilities.
Ghotmeh has collaborated with prominent designers like Norman Foster and Jean Nouvel. She rose to prominence when she won the international competition for building the Estonian National Museum.
Also Read: Renaissance Architecture: History, Characteristics, Features
Lina Ghotmeh's 2023 Serpentine Pavilion Will Transport You Back in Time!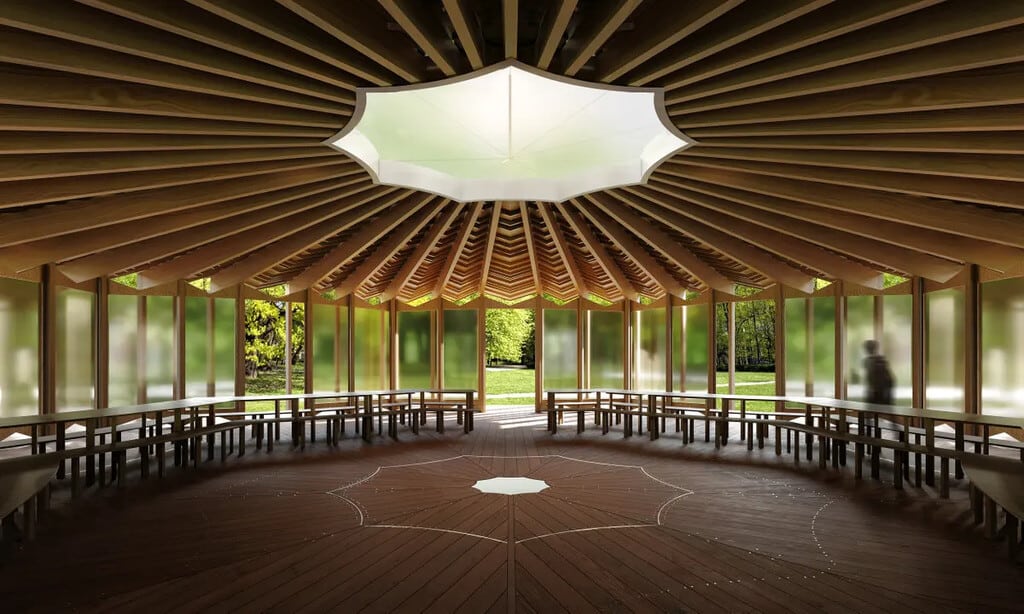 Source: guim.co.uk
À Table by Lina Ghotmehis is one of the first steps in embracing indigenous-inspired experimental architecture on a global scale like the Serpentine Pavilion. She perceived it as a simple, low space where you might feel connected to the ground. She was conscious of the structure's sustainability while exhibiting her holistic design approach. London's Serpentine Pavilion will be accessible from June to October 2023.
To know more about Home improvement ideas, Cleaning and decoration tips visit ArchitecturesIdeas
For daily updates, follow us on our Instagram page @architectures_idea.