After the long winter months, we almost forget about what to do for our lawns. As the days start to get a little longer and a little warmer, we need to start thinking about how we are going to look after our lawn. Being prepared is the best approach, but it doesn't take long to get everything ready and even if you are late, this is better than never. With our 7 Pro Tips, you will manage to get your lawn looking fantastic and staying great for summer.
Tidy Up
Before we start looking at the bigger jobs like mowing or aerating, we need to get everything ready. We can't make good progress with our lawn care if we have to repeatedly stop and move something. Start walking around your garden looking for anything that shouldn't be there. Move sticks, twigs, balls or anything that has found a home on your lawn before the summer. Be particularly careful of anything metal and keep a sharp eye out for stones on the lawn. Small stones can get tossed by the mower or other machinery which could damage your property, mower or injure someone. Anything metal that gets hit with a mower could do the same.
Trim Bushes and Boarders
When you think about lawn care everyone's first thought is the lawnmower, however, there are a few things that should be done before we grab the mower. Such as neatening up the boarders of our lawn. This can be done with an edger to get a defined border between your lawn and flowerbeds. Have the edge between your lawn and flowerbeds wide enough so the mower can cut right up to edge of the lawn without cutting into the flowerbeds. You can also trim back the bushes as this helps guide the mower to where it needs to get to.
Check Your Machines
We are nearly at the lawn mowing stage. Before we start mowing, we want to have good visual inspecting of our machine. Check the blades and if they look dull it is worth sharpening with a file. If you can't file them sharp or the blades are broken, change them. Dull or broken blades will tear the grass instead of cutting it making the finished job uneven. Make sure everything that moves, moves freely a spray of oil will help keep them from getting stuck.
Lawn Mowing
Try the keep the lawn around 5cm long this will help keep the grass healthy. You can have the lawn a little longer or shorter but 5cm in the optimum height for most grasses. When mowing the lawn try not to cut off more than a third at any one time. If you need to cut more than a third off, then cut your lawn more regularly, instead of cutting it once a week cut it twice a week. Don't cut the lawn whilst the ground is still wet as this will tear the grass, rather than cut which can cause long-term damage to your lawn.
Watering The Lawn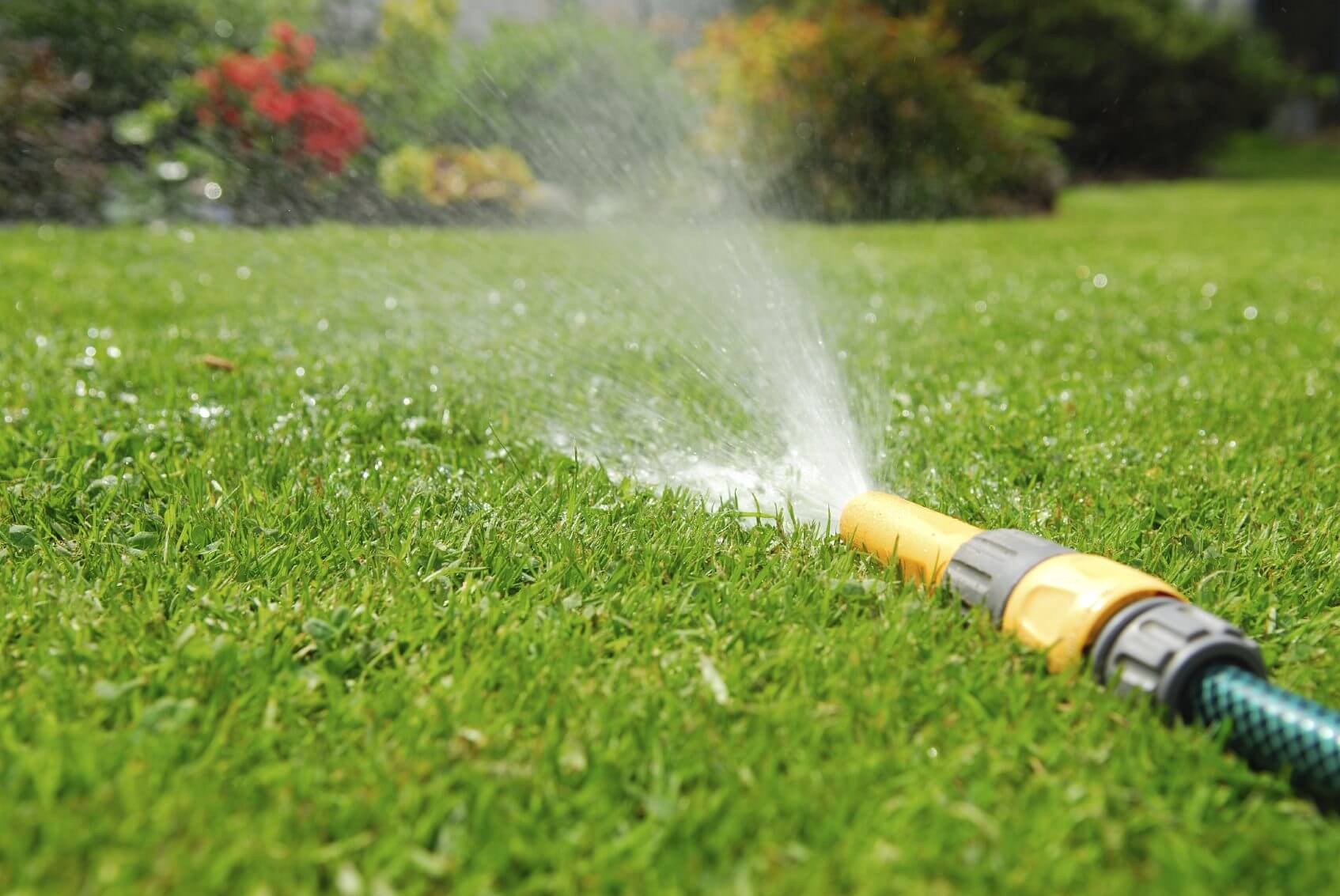 Try your best to use recycled rainwater for your lawn. It's better for the environment and isn't treated making it the best water for your lawn's health. Where possible water your lawn overnight with a long soak, this helps promote good foot health. Doing these two or three nights a week is better than a short sprinkle throughout the day. If you cannot water your lawn overnight, then watering early morning or late afternoon is best, as the water won't evaporate in the midday sun.
Aerating The Lawn
Aerating the lawn can be a large and expensive job as aerators are not cheap to buy or hire. But you can club together with your neighbors as if your lawn needs aerating theirs will probably need it as well. You can all hire one for a weekend and each does your own lawns. Aerating your lawn will help keep lawn feed and water get to the roots. It will help stop water and nutrients from running off down the drain.
Weeding
Weeding doesn't have to be the most dreaded chore in the garden. Before mowing look and check for weeds, it will be easier to identify where they are before they have been cut. Pulling weeds out by hand is a great way to remove weeds but it is trying. Use a weed killer that will not affect your lawn to spray on the weeds. Do this in the morning when there is a little dew on the lawn, avoid doing this when the lawn is really wet or really dry.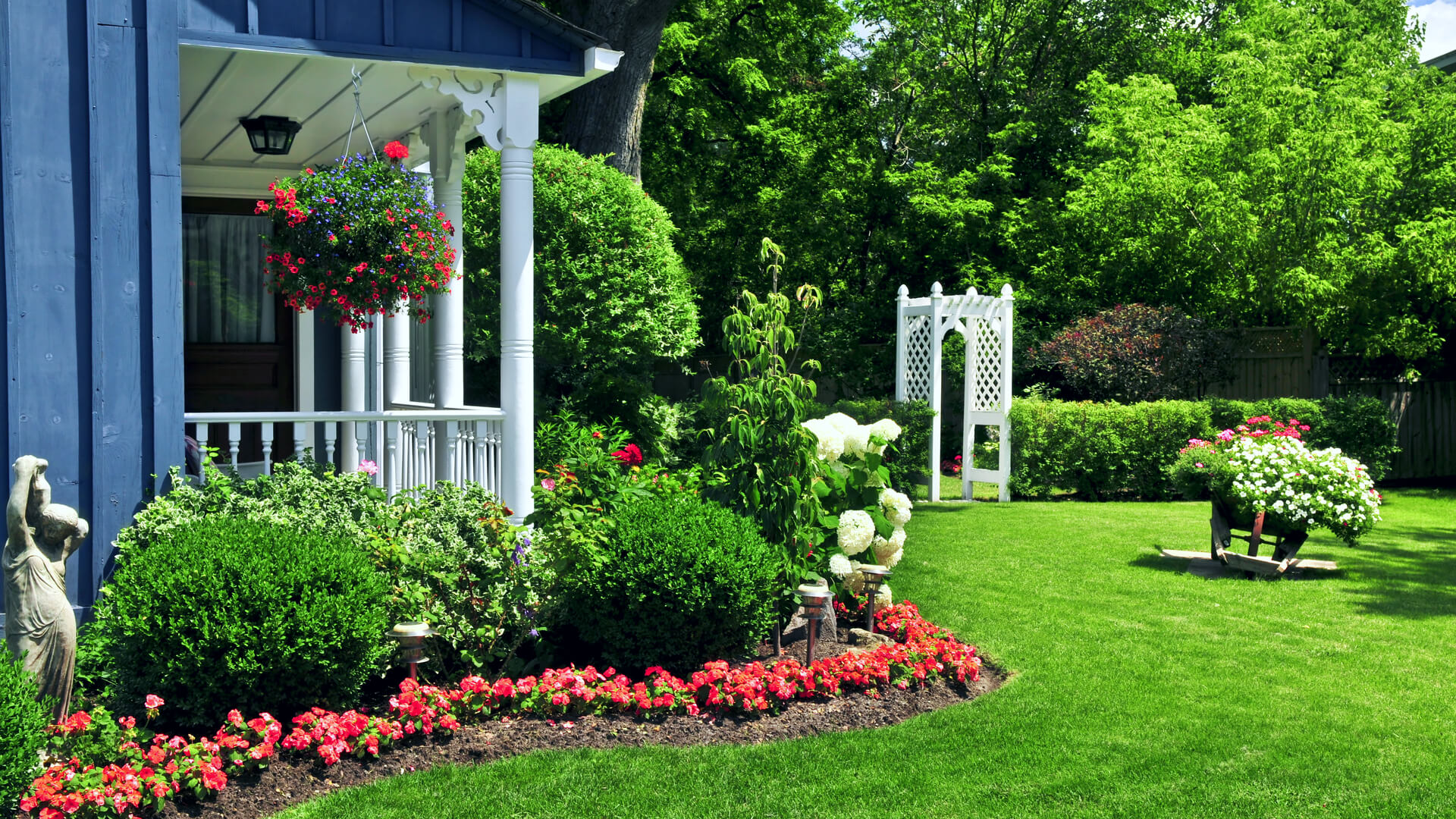 Final Thoughts
Not every task needs to be done in one day. Take your time and plan out how you will be looking after your lawn, so you are not overwatering or over cutting your lawn. The following tips will help you achieve a lovely lawn for the summer.
Learn more:-