Garden Investment: 5 Lawn Mowers Brands to Avoid & 5 to consider Buying
Lawnmowers are a costly investment that needs to be made in high-quality ones only. Different brands have varying qualities to offer, however, there are a few lawn mower brands to avoid an unsatisfactory experience.
A lawnmower has to be perfect enough to cut lawn grass efficiently. Various lawn mower brands have received diversified remarks and reviews regarding the quality of their products. Even the best brands can serve a bad product that can cause disappointment. Thus, it's very important to go through a list of lawn mower brands to avoid in order to save yourself from trouble and money wastage. 
Before learning about the worst brands to avoid, let's get a deeper understanding of the types of lawn mowers available in the market that may suit your needs.
Different Types of Lawn Mowers
A lawnmower is an essential part of the lawn maintenance and care package. Whether it's to keep the garden from overgrown wild grass or to maintain a manicured lawn, this is a must-have investment. Here we also have amazing modern garden ideas
Before buying a lawnmower for your garden, you need to learn about various types of lawnmowers to find the one that fits your set of requirements.The 4 categories of lawn mowers lawnmowers are:
Ride-on Lawn Mowers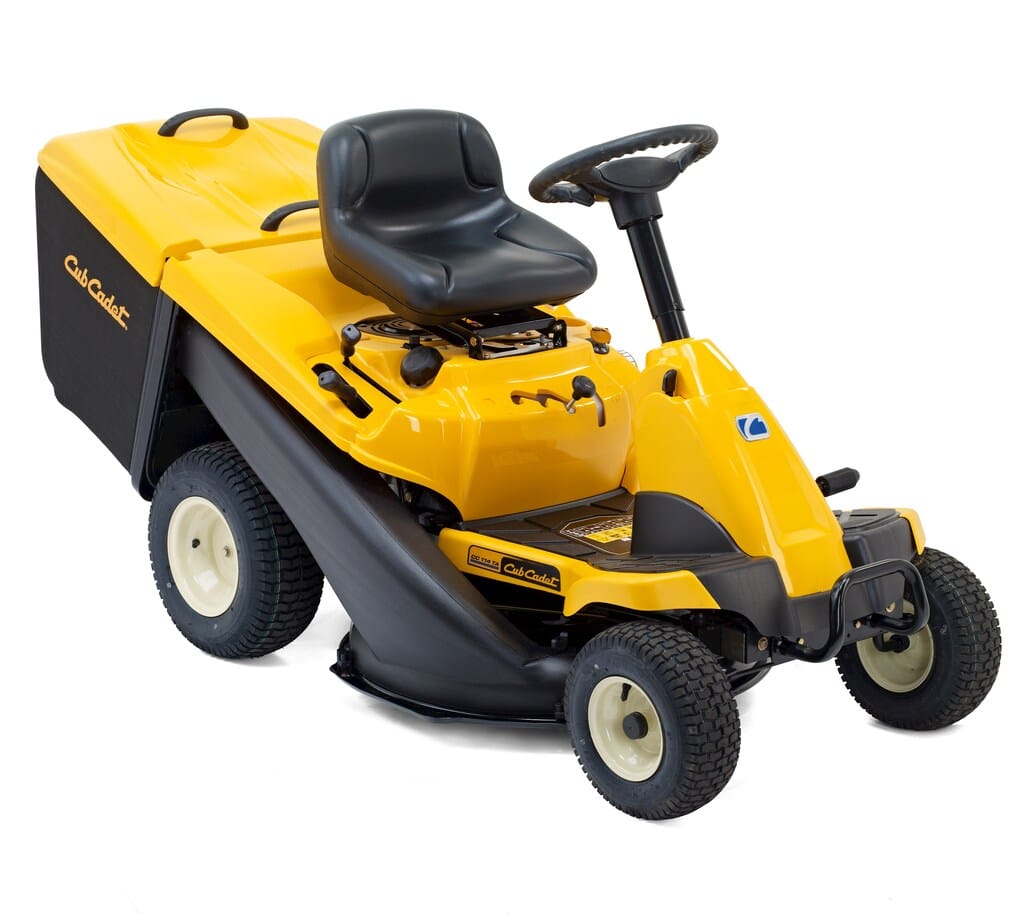 Source: Trees.com
A ride-on lawnmower is a treat for the owners of larger lawns. These serve as a fun experience of cutting down and manicuring the lawns. With high prices, they serve great efficiency and variety in terms of their functioning.
Walk Lawn Mowers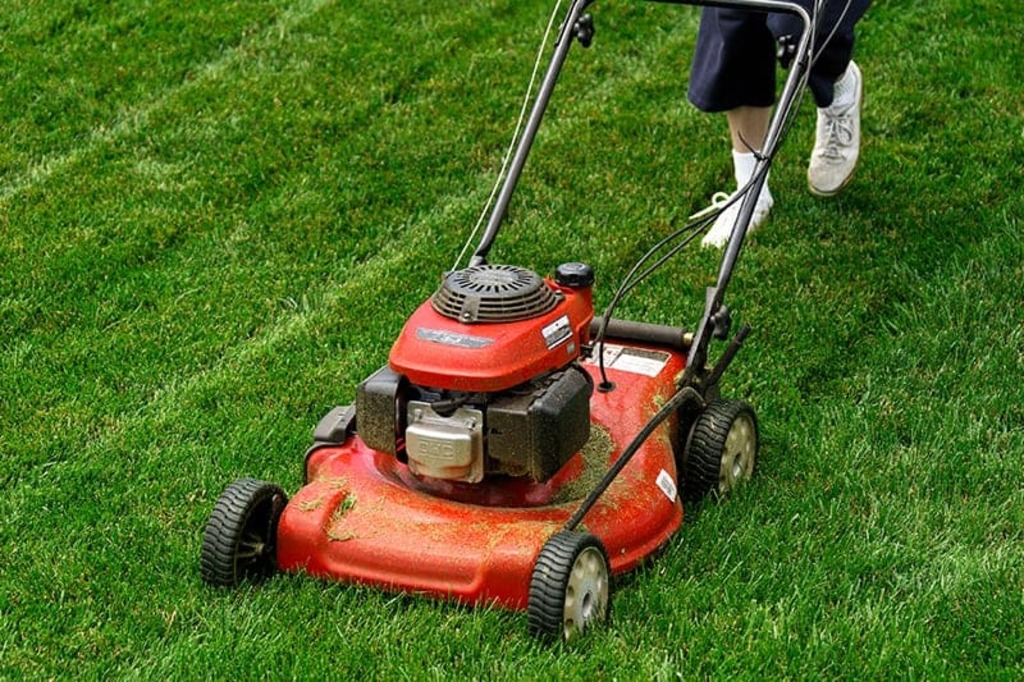 Source: Trees.com
These are the most common types of lawn mowers that require the user to walk behind them. These are a perfect match for small lawns with great versatility and variety.
Power Types Lawn Mowers
Source: Trees.com
This type of lawn mower can be chosen based on the area of the lawn and personal choice. Power types lawn mowers can further be classified based on their power source: battery-powered, gas-powered, manual-powered, and electric-powered lawnmowers.
Drive Type Lawn Mowers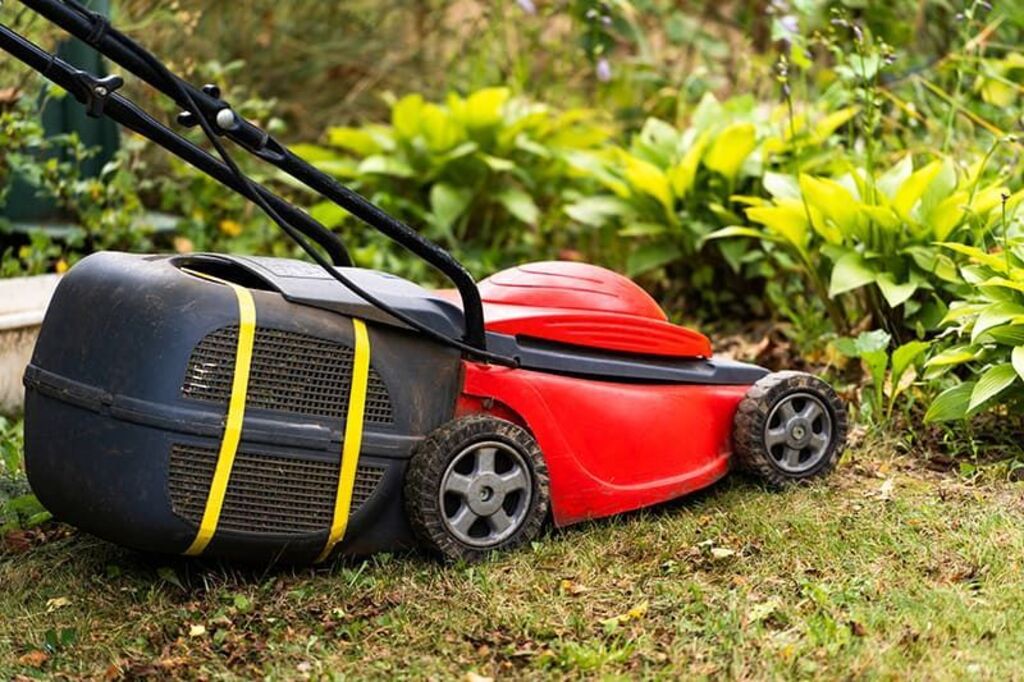 Source: Trees.com
Drive-type lawn mowers are modeled either in rear-wheel, front-wheel, or all-wheel drive. Each of these types come with their good and bad qualities but these can be selected based on the terrain and drives best suited.
Spotting a Low-Quality Lawn Mower- The Red Flags
All lawn mowers don't have the same qualities and specifications. While some may be too good at the best prices, others may be the worst ones at fairly high prices. Before making a deal, one should be aware of the lawnmowers brand to avoid.
Some brands are too smart to hide or mask what their product lacks which can lead to a waste of money on a poor product. To be smarter than them, you need to check a few things before making your choice. Check for these red flags to back out at early stages before making your mind.
Very bulky and short featured lawnmowers.

Mowers with start-up difficulties.

Cheap material product with poor built-up.

Mowers that make screeching noise.

Mowers with vibrating engines.

Mowers that give off white smoke.
Save Yourself from Trouble- 5 Lawn Mower Brands to Avoid
While some brands may excel in their services, others may offer poor quality products with complaints and poor product ratings.
Here is a list of 5 lawn mower brands to avoid complications in the simple task of maintaining a lawn.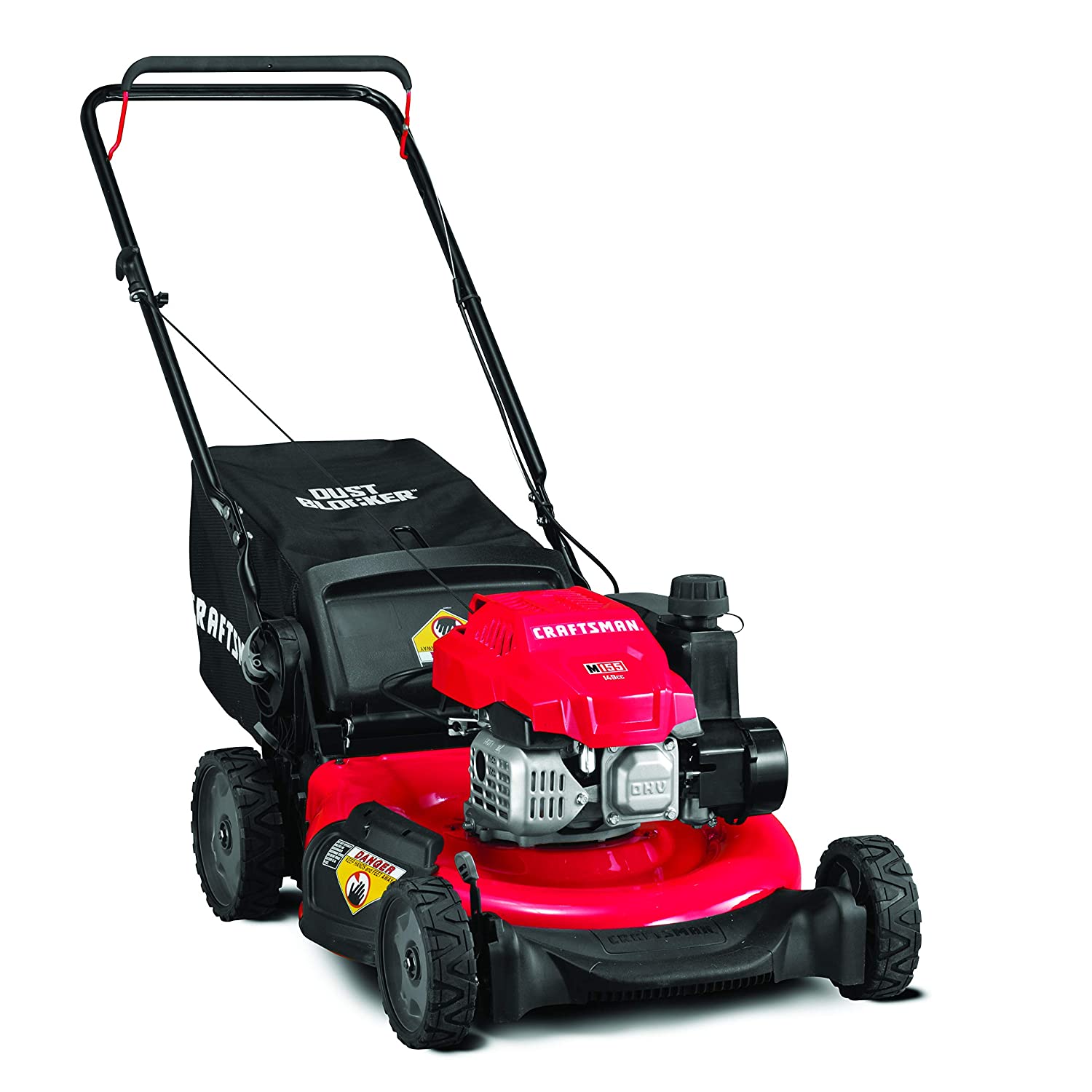 Source: Geartrench.com
Craftsman is a renowned brand for manufacturing good lawnmowers. But recently, it has been listed in the lawnmower brands to avoid due to the production of the worst lawnmowers.
Craftsman 2791 Self-propelled mower is one of the worst products with poor build quality. Composed within a plastic body, it appears flimsy while in use. They intended to keep it light-weighted, but the bad quality plastic failed the concept.
Another flaw in this product is the functioning of the mulcher which comes off when it strikes a rough patch. This model has complained many complaints not only in the operation but with missing items as well.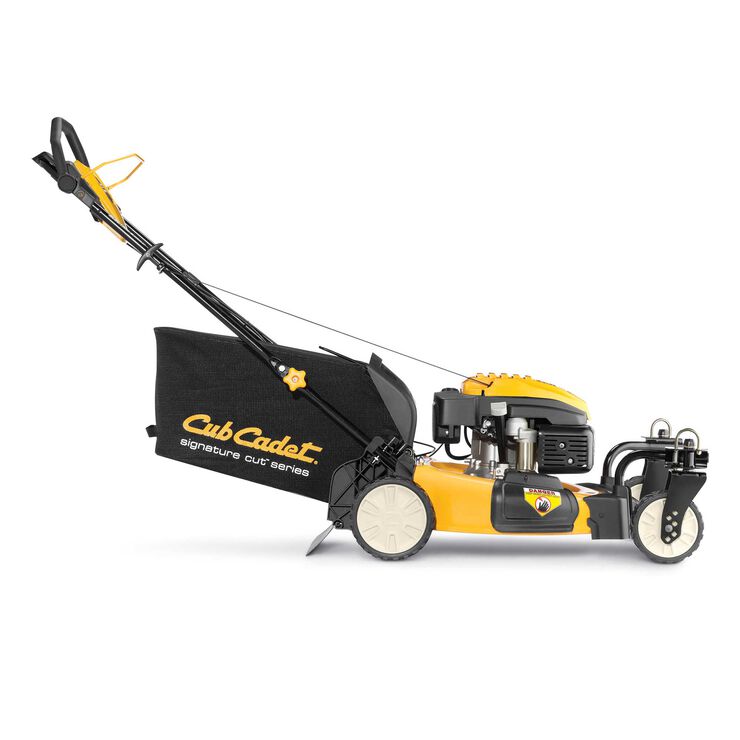 Source: LawnChick.com
Another lawn mower listed in riding lawn mower brands to avoid is Cub Cadet SC500Z. This model is not recommended if you're looking for a long-lasting and durable piece.
This gas-operated self-propelled lawnmower faces difficulties in the bagging process. Even with so many flaws, this product is costlier than other mowers of the same class and specifications in the market.
With poor performance in bagging clippings, the bag rips easily demanding extra repairs and maintenance issues.
Source: Geartrench.com
Due to the extremely bad quality plastic wheels,  these are the worst zero-turn mowers. This model is a built-in quality that can be rated below average. The front wheels made of poor quality plastic cause difficulties in moving.
This item demands extra effort to be put while pushing it through a lawn with rough and wild grass. Another notable flaw is the inferior quality wheel adjuster. The deck height adjuster also gets loose over time with vibrations and the height of the deck drops.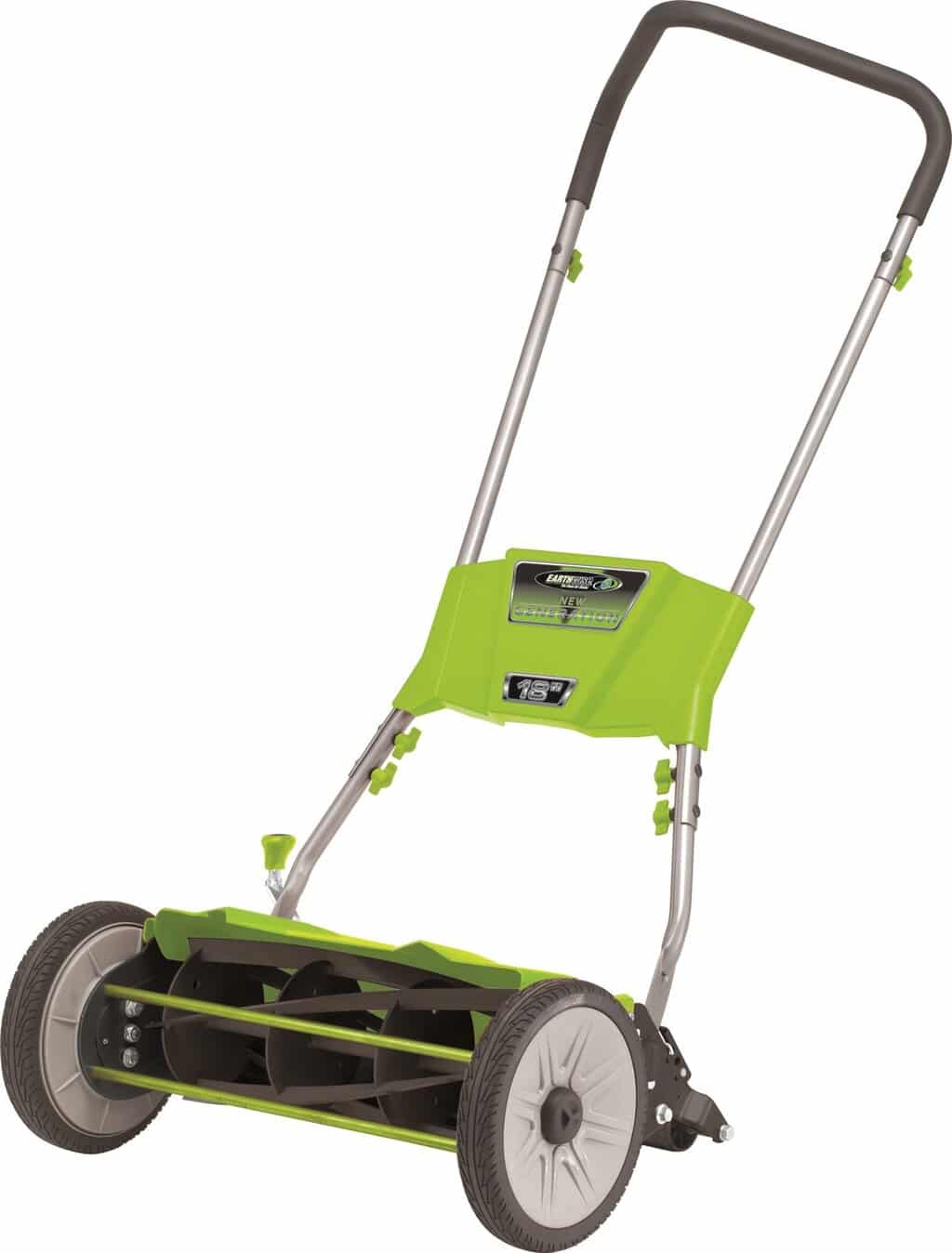 Source: Geartrench.com
For the worst zero turn mowers 2022, this Earthwise lawn mower bags the first position. 
A small lawn requires a simplistic device to maintain the grass like a sturdy reel mower. These don't require gas, cables, or battery to operate, thus it is an easy-to-use device. However, the issues that may arise in these mowers are poor back rollers.
This model works the best on simple, flat ground. But uneven lawns may cause the blades to stop working and it'll be required to move back and again push with more force. Thus, it needs extra effort and several passes to cut the grass, which eventually, will consume more time.
Troy Bilt- TB100 Lawn Mower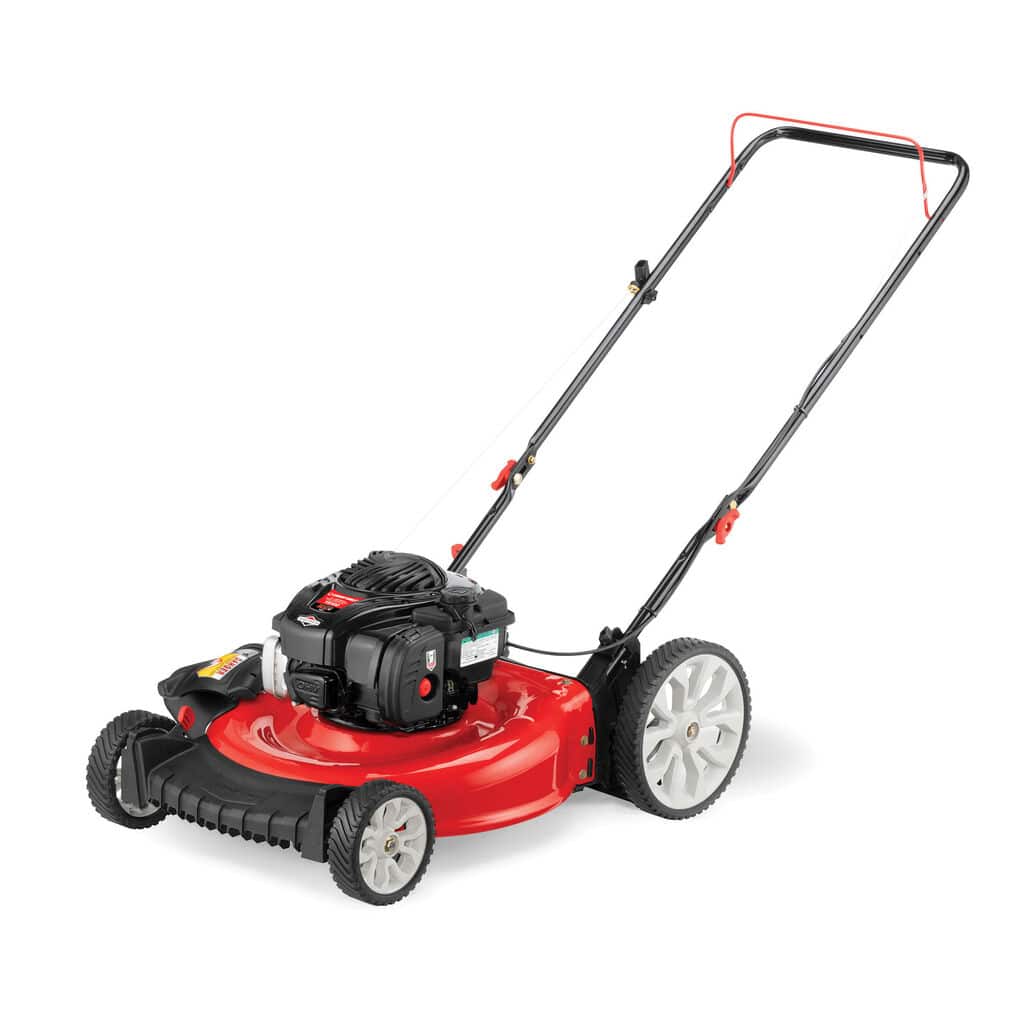 Source: LawnChick.com
This extremely under-powered mower struggles hard to cut a thick or uneven surface. This simple model is not equipped with the elements that other average-rate mowers have.
There is no facility to attach a bagging clip which causes inconvenience. This cheap product comes in handy with a lot of flaws and missing features.
Reliable Lawn Mowers- Points to Consider
There are a few features to be considered to buy a good quality lawn mower for your lawn. The characteristics that form a reliable lawn mower are:
Powerful Mower Engine demanding Minimal Repairs
The most common power-type lawn mowers can either run on gas or electric motors. The best lawn mower should be easy to handle and must not require frequent repairs. A well-powered lawnmower offers clean-cut grass and imparts a fresh look to the lawn. 
Adjustable Size and Height with Sharp Blades
Mowers equipped with cutting deck height that can be adjusted serve the option to decide the length of grass ranging between 1 inch to 3 inches. This element is composed of heavy-duty metal, which improvises the durability of the product.
An appropriate size of the deck can assist in lowering the time consumed in mowing a lawn. Sharper blades offer better-cut grass regardless of its thickness or roughness.
Strong and Sturdy Model
A good lawnmower is built with proper ergonomics and comes with options of speed adjustment to get done with the work in less time.
Poorly structured mowers can result in corrosion, which further, will lead to the components falling apart after a few uses. A high-quality product can withstand rough use with extra wear and tear.
Good Bagging and Mulching Performance
Maintenance of the lawn is made fun and simplified with great mulching and bagging features of a lawnmower. These aid in eliminating the need to collect the grass from the garden later.
A Rewarding Value with Price
Investing in gardening equipment demands high value for the best price.
Overspending on a poor quality product can prove to be disappointing and the product with money will go to waste.
Best Buy- 5 Lawn Mower Brands to Trust
Numerous brands excel in manufacturing high-quality, durable long mowers for your lawns. As we've already listed the brands and products to avoid, let us take you through a list of brands you can blindly trust.
Here are the top 5 brands that can serve you with good and promising products.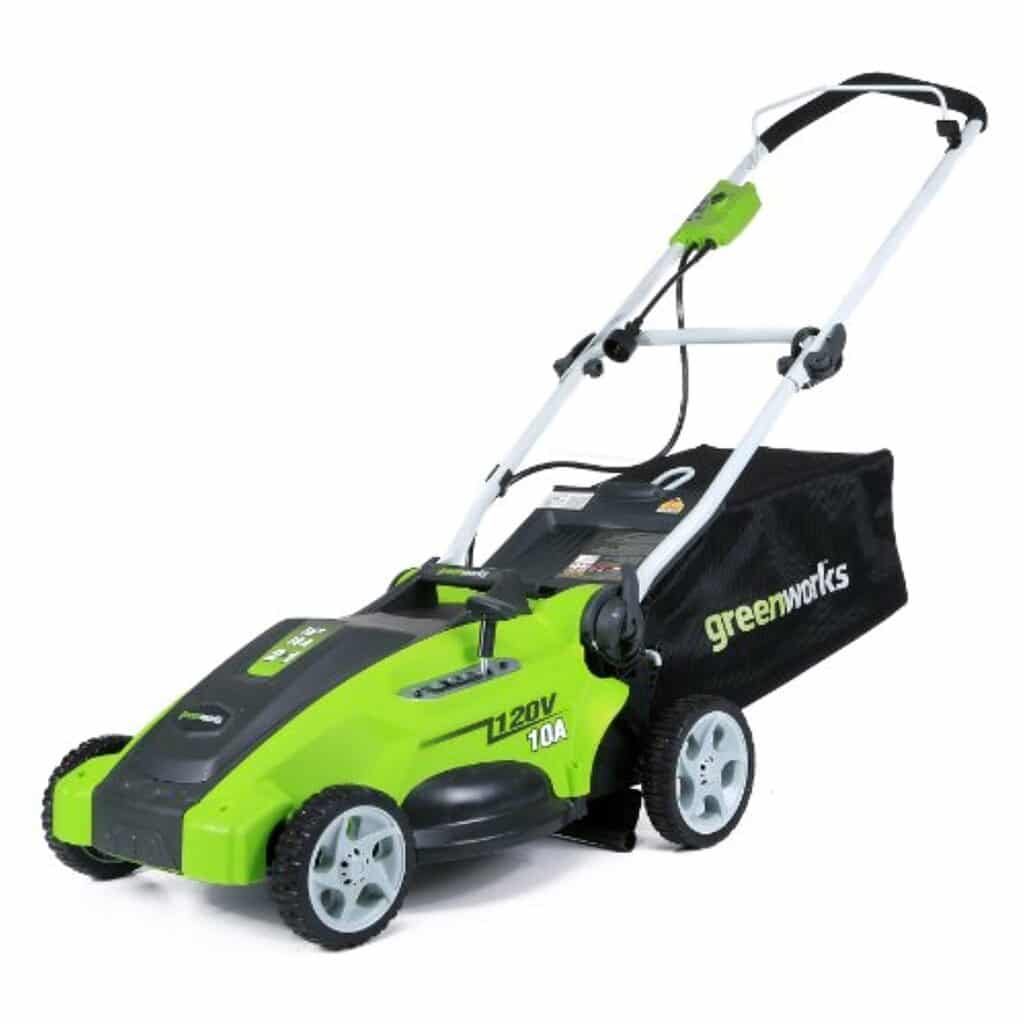 Source: Geartrench.com

This is a lightweight, efficient product for maintaining a yard. The powerful engine of this model can cut even the thickest grass with minimal effort.
It comes with an easy, smooth setup and can be easily used by older people with less mobility due to its lightweight. This model can be considered to get the best at an affordable rate.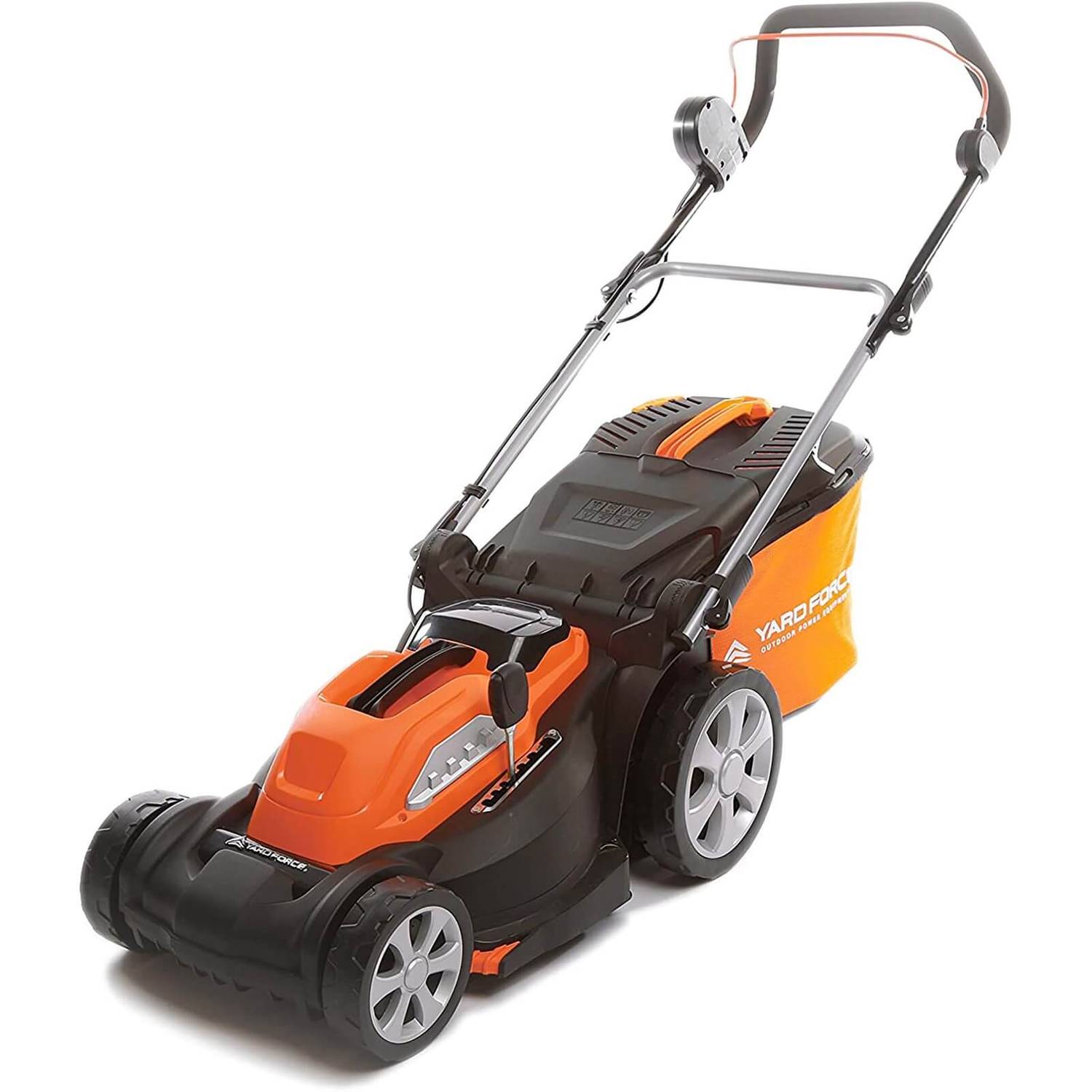 Source: Geartrench.com

This amazingly battery-powered product comes with a 5-year warranty card. It is the perfect model to handle even the toughest patch on your lawn.
The power-efficient batteries offer 100 minutes of operation in one charge. It works flawlessly to offer a clean cut with incorporated bagging options.
Also Read: How to Makeover an Overgrown Garden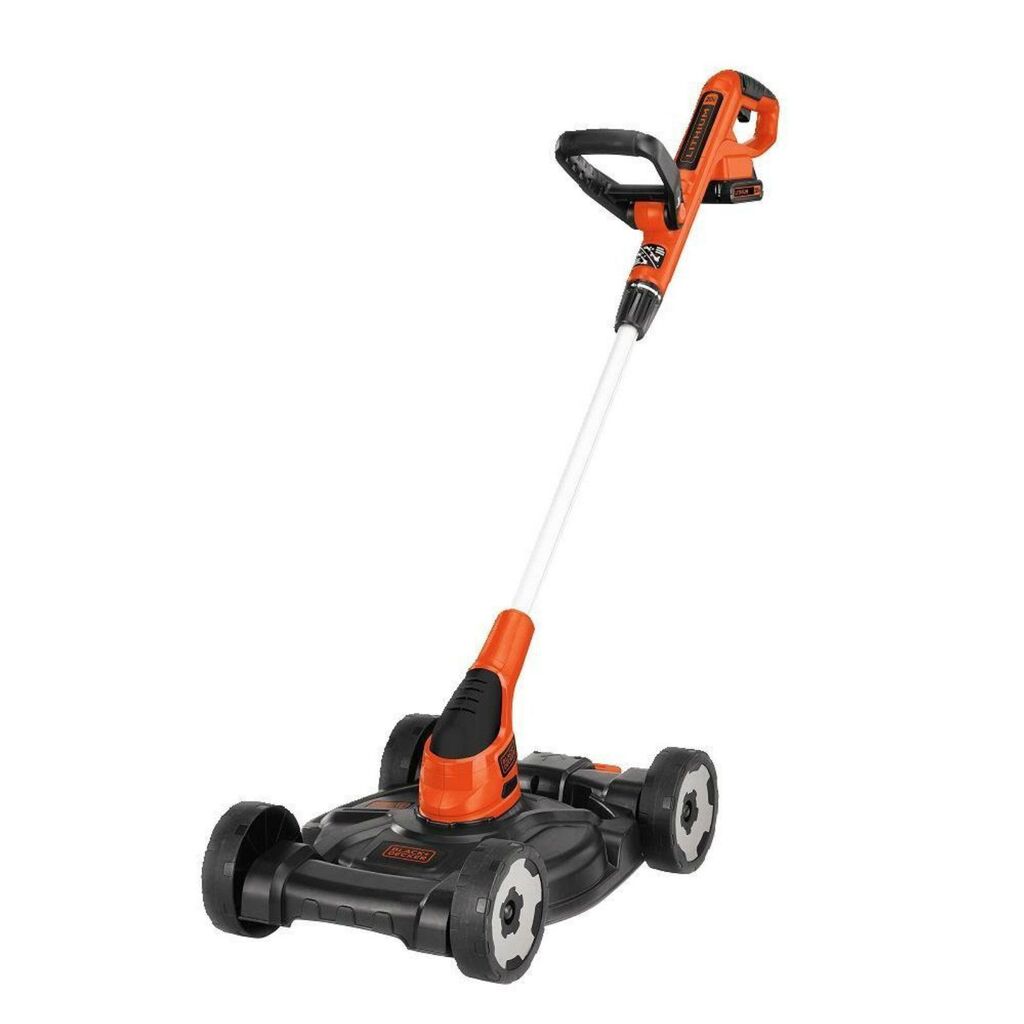 Source: Geartrench.com

This model cannot be considered as just a simple mower- it's more versatile than that.
This 3-in-1 tool can easily switch between mower, trimmer, or edger. The small size makes it a portable device and aids in cutting narrow grass patches.
It gives you the option to choose between a cordless or corded model, both offering a great value for the price.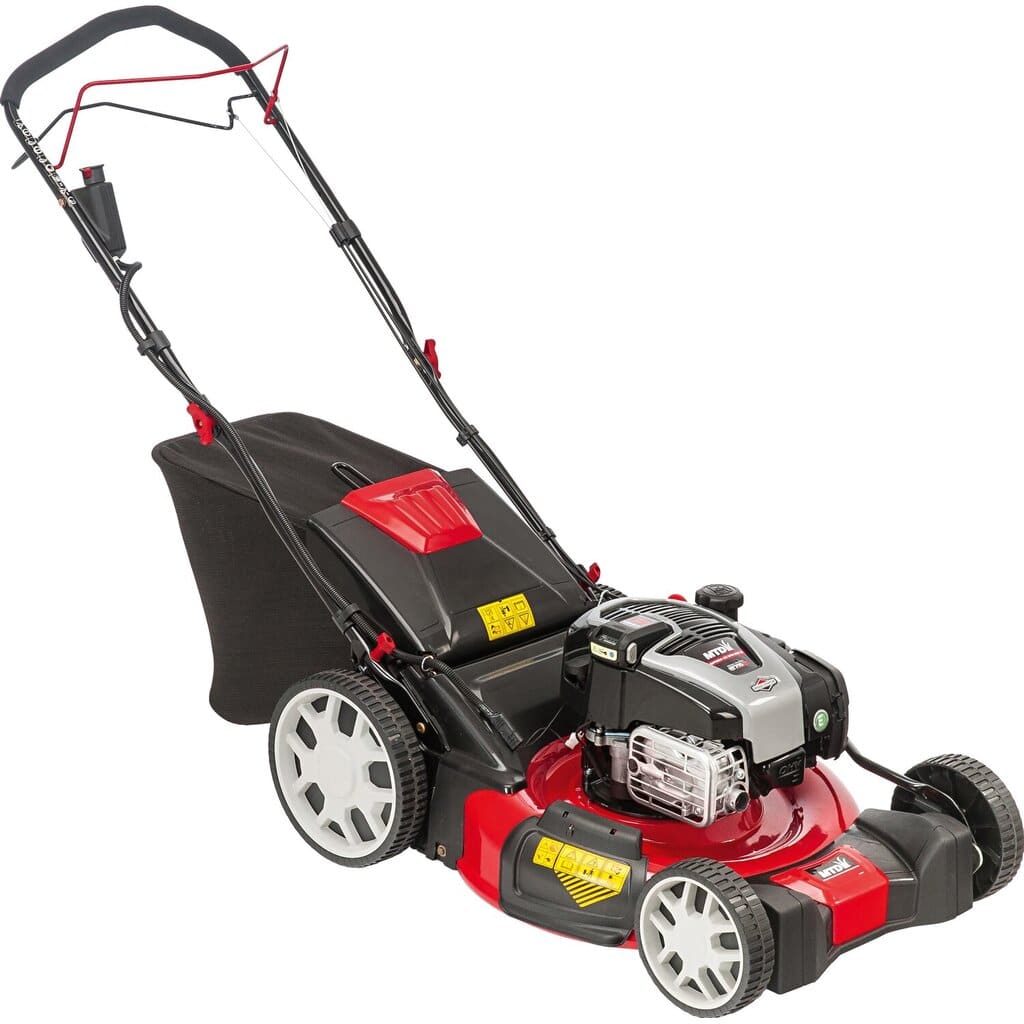 Source: Geartrench.com

This robust model is a rear-wheel drive with a strong gas engine to help you clear even the tallest grass on your lawn.
The self-propelled model saves you from the hard work that gets put into pushing the mower. This model with a 3-year warranty is the best deal with various features at a good price.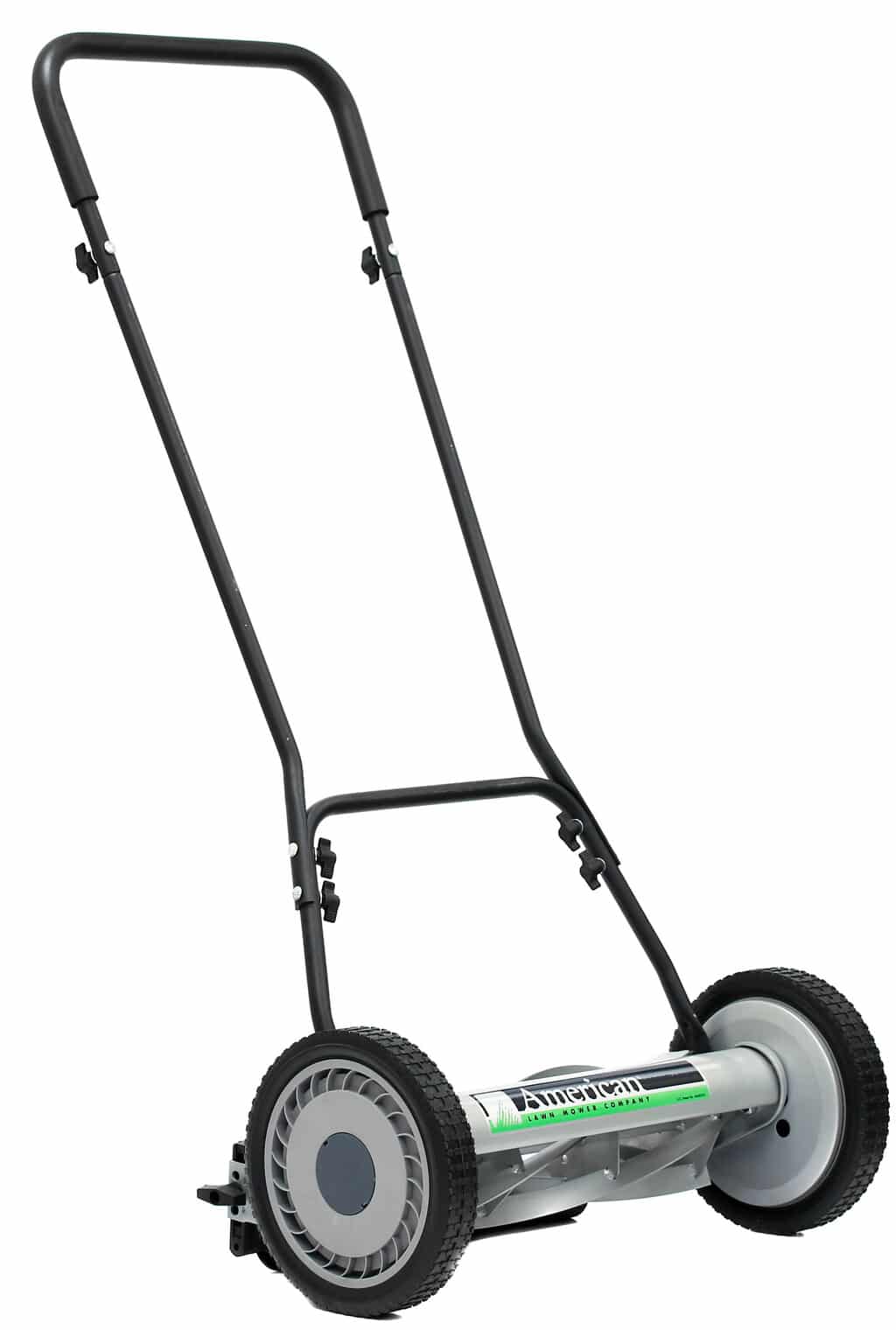 Source: Geartrench.com

This reel mower is best suited for small gardens decors. The adjustable mower offers height ranging between 1"-1.75" with good cutting action.
The bladed with high-quality steel demands minimal maintenance and makes this lawn equipment a handy one.
Narrowing Down the Choice…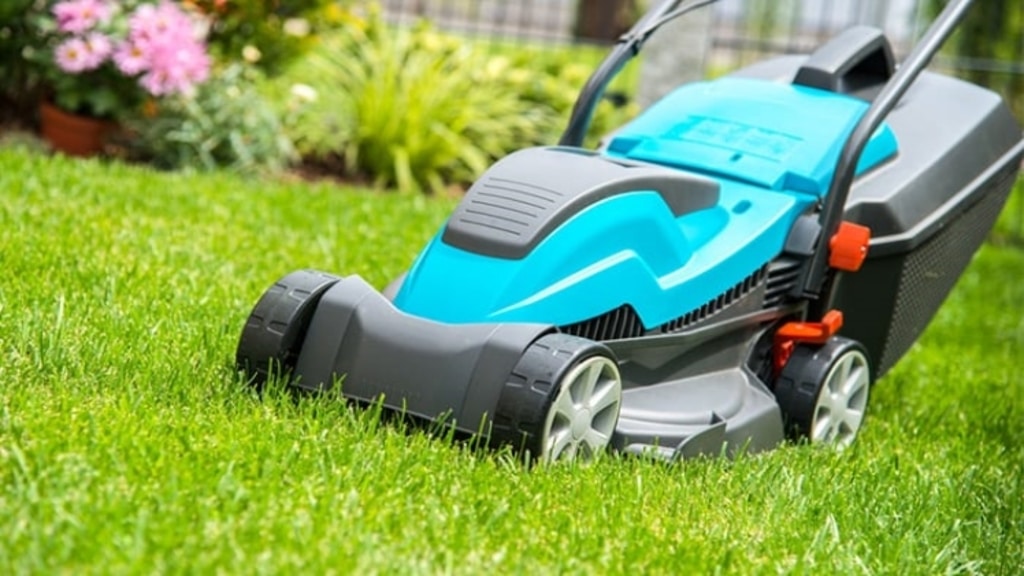 Source: LawnChick.com
With so many features and so many flaws, shopping for a lawnmower can be challenging. However, you can narrow down your choice by specifying the requirements and cross-checking the reputation and reviews of the brand.
Armed with the knowledge of the worst lawn mower brands to avoid, you can have a great value deal for your money.
To know more about Home improvement ideas, Cleaning and decoration tips visit ArchitecturesIdeas
For daily updates, follow us on our Instagram page @architectures_idea.