The Importance Of Windows In Living Room Decorations
When it comes to decorating your living room, window dressings are often seen as the finishing touch, adding pattern, texture and color to the room. This makes sense when you consider that windows are perhaps the most important decorative and practical aspect of your living room. They not only frame your view of the outside world but are also the source of natural light in your home, and a significant part of your temperature regulation system. Whatever your style or practical needs, it makes sense to treat your living room windows well and make them central to your décor.
Key Factors In Living Room Window Décor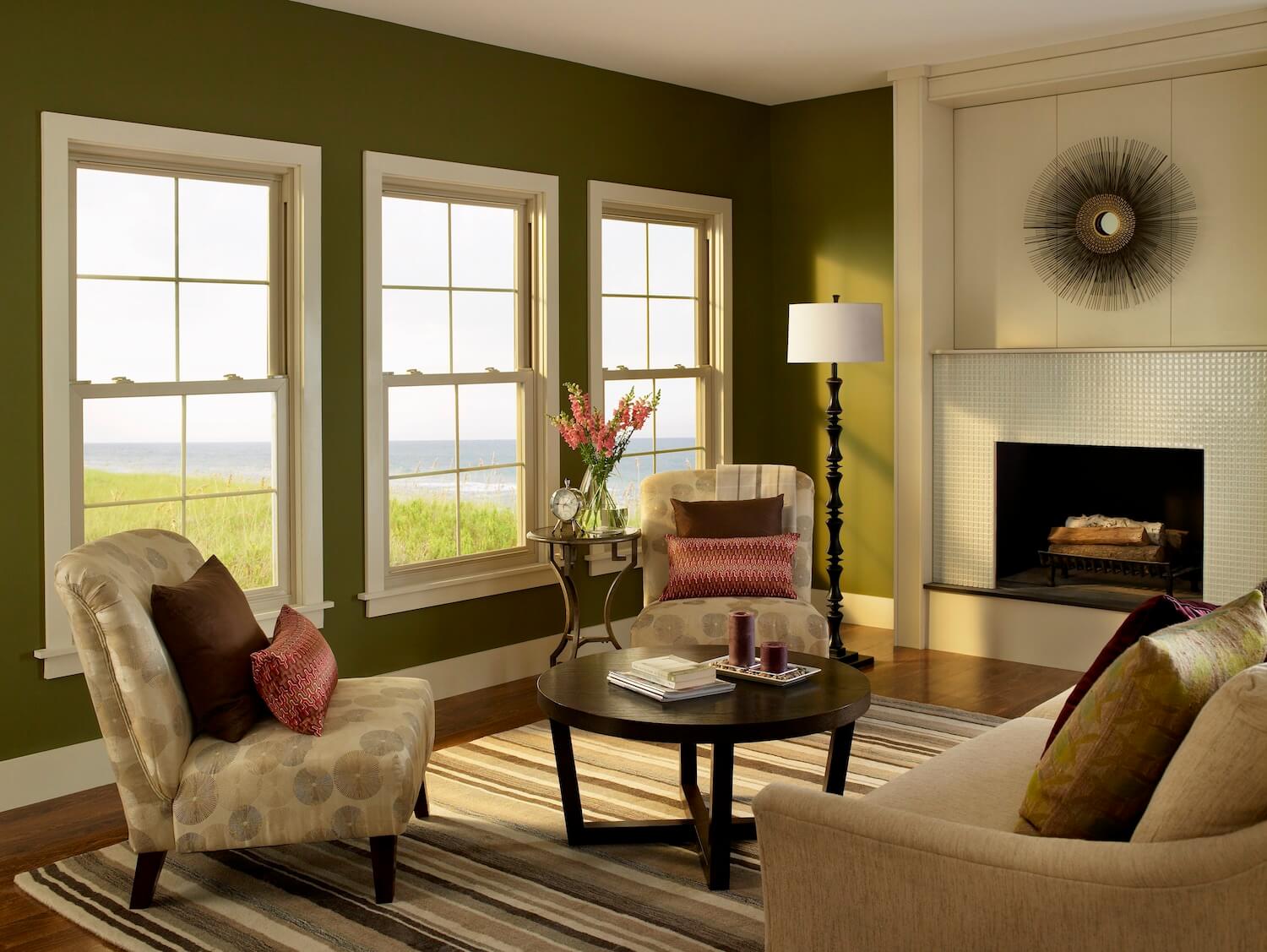 Source: simonton.com
One important factor to consider is how your living room relates to the rest of your home. If it is a separate room, then this is more to do with personal preference and your overall style choices, but if your living room is part of an open-space area, then it will be particularly important to match styles.
When you're deciding on how to treat the windows in your living room, there are many other issues to bear in mind. Aesthetics are, of course, crucial, and you want to ensure that your living room is a beautiful, relaxing and stylish place to spend your time. However, light control is also important, as is privacy, and both factors will help to determine your choice of window dressings.
Think About Blinds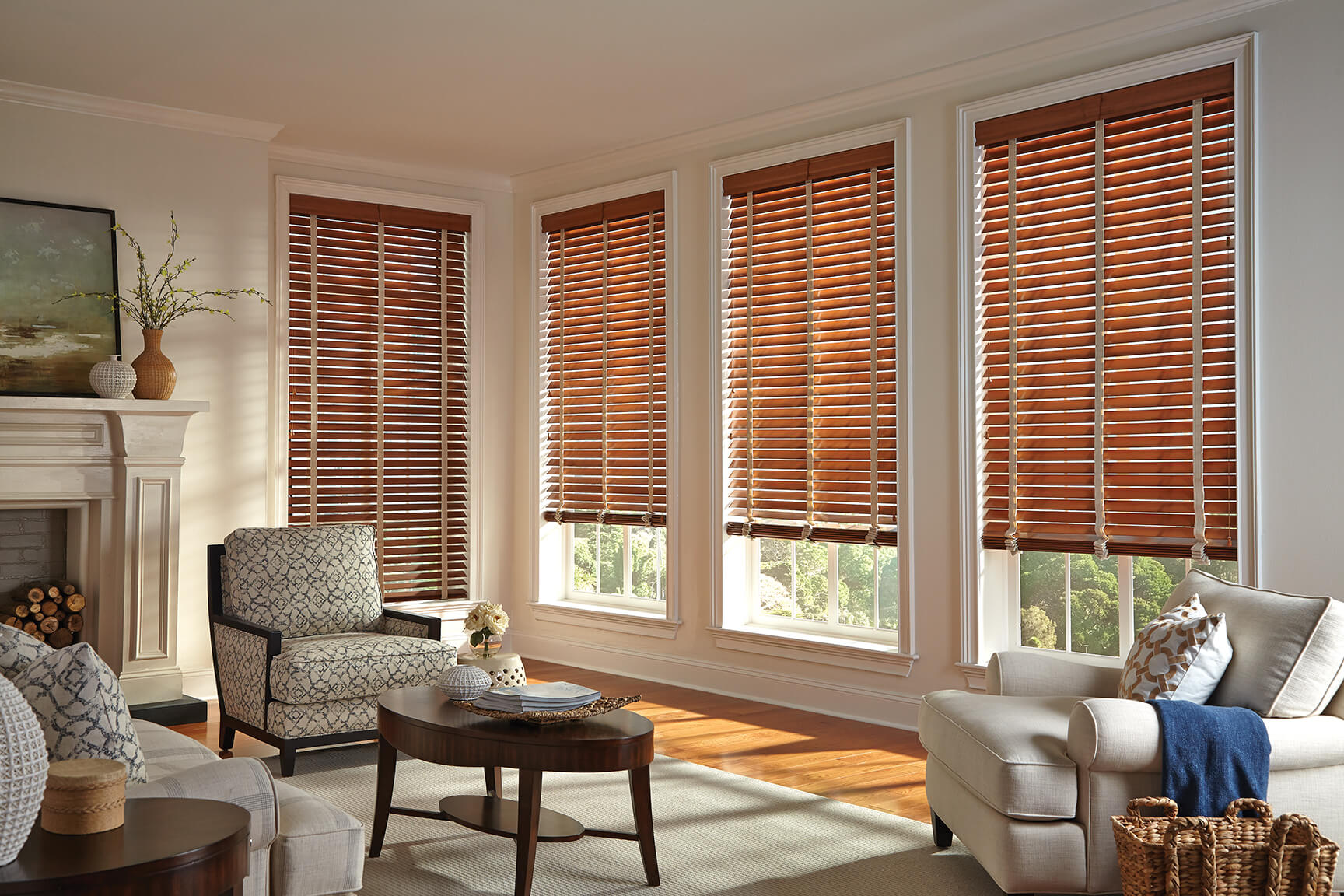 Source: newhomesguide.com
Blinds are not everyone's first choice for a living room, but they can offer a stylish and practical alternative to curtains. For example, a Roman blind can offer a pleasing effect, with the appearance of fabric when it is pulled up, yet offers the convenience and practicality of a blind. Another option is an updatable roller blind. This is a handy way to enable you to update your living room décor, simply by unhooking the original blinds and replacing them with new ones, without removing the whole unit.
Also Read:- Some Of The Best Western Window Designs That You Can Have In Your Home
Shutters For Privacy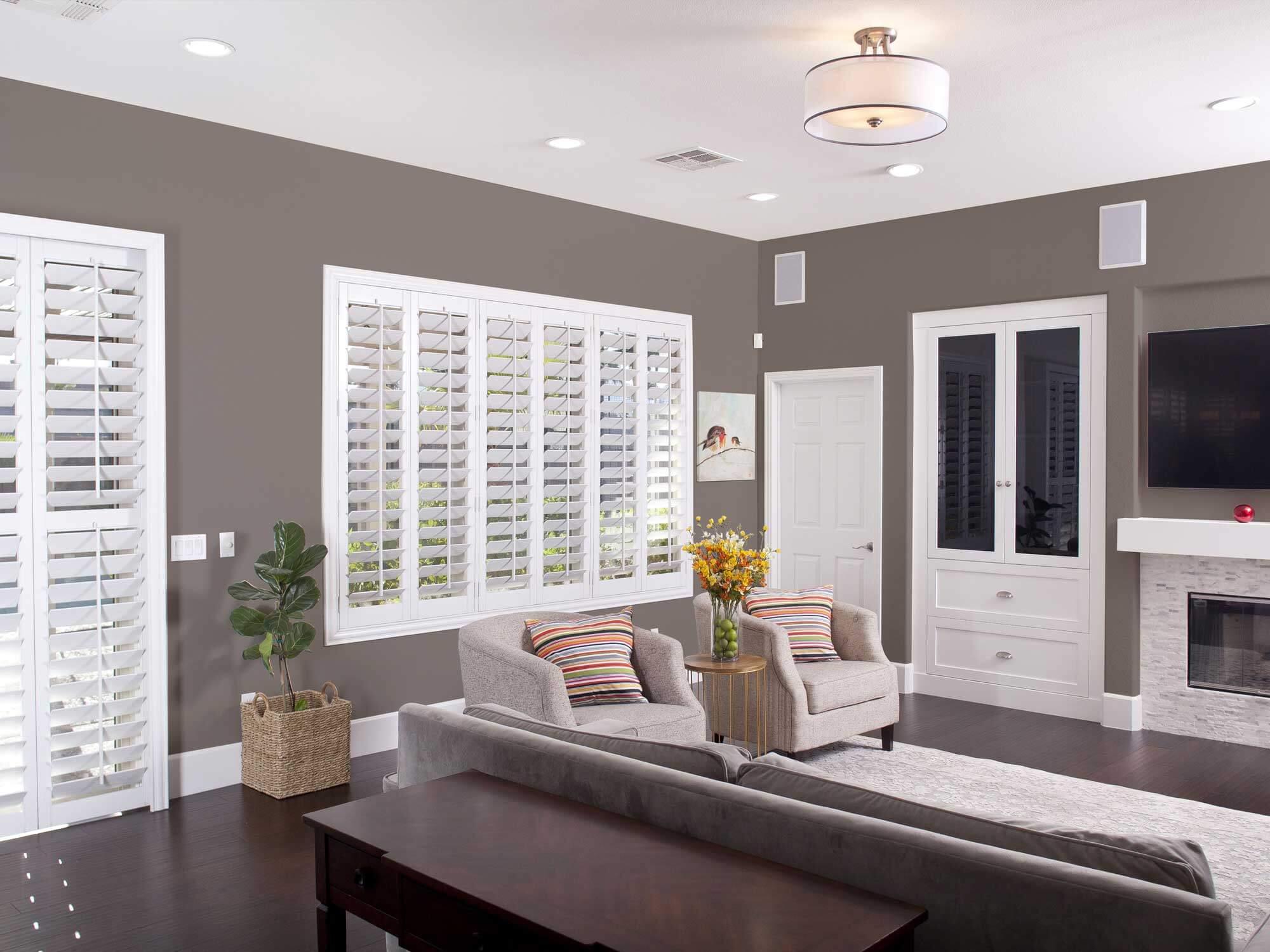 Source: sbs.zd-cms.com
One of the problems for people whose living rooms face the street is the lack of privacy that this can entail. One option to avoid this issue is to fit shutters. When you are thinking about living room decoration ideas, shutters can often be a good solution, providing a range of options in terms of style, function and material. One particularly suitable shutter variant is the tier-on-tier shutter. This has stacked panels, which makes it possible to hide most of the window that would enable outsiders to see into your home, while the top is fully open, and the slats offer precise control of light flow.
Panel Curtains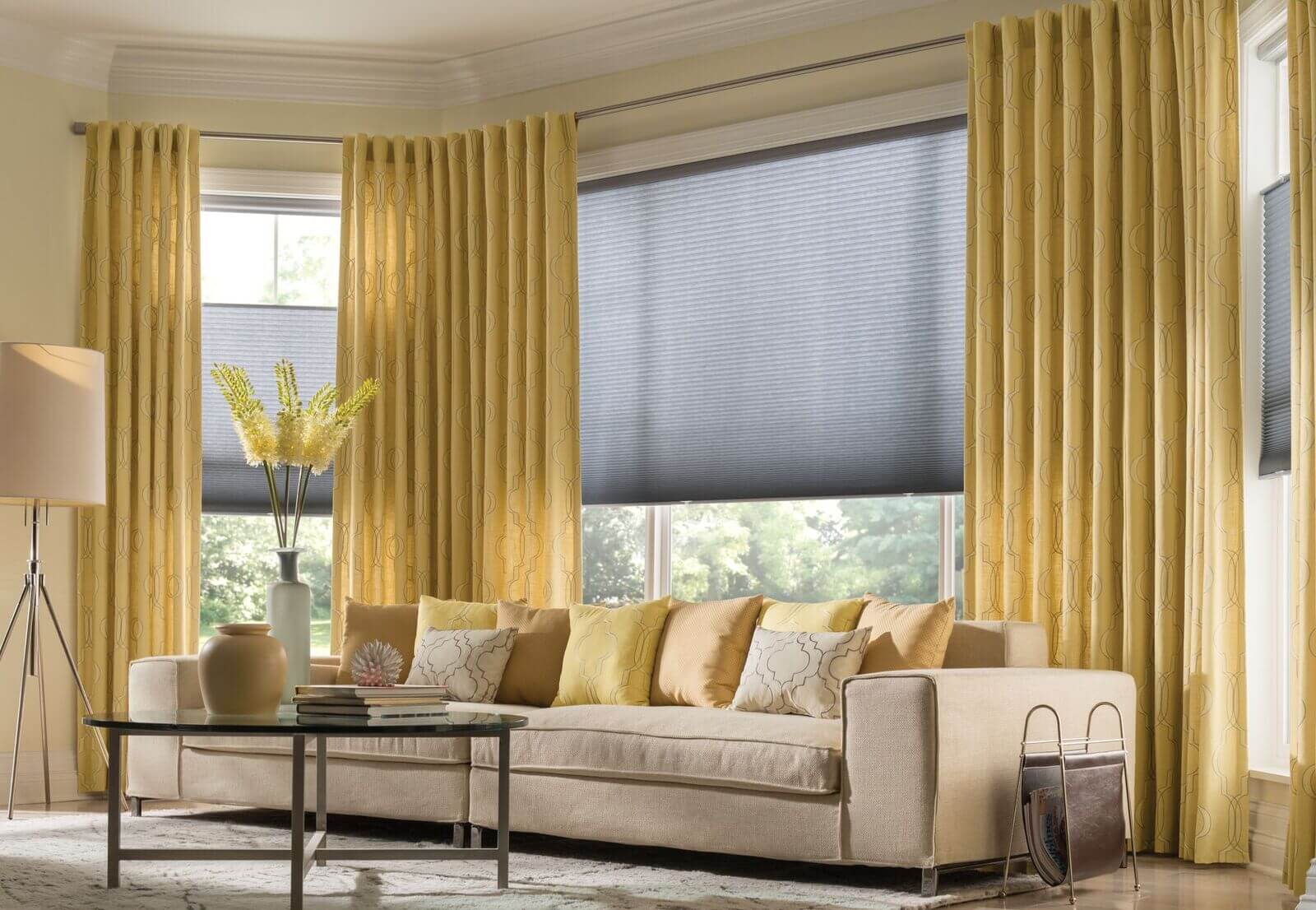 Source: galaxydraperies.com
Another option, if you are particularly proud of your windows – or you want to provide an attractive distraction from another part of the room – is panel curtains. These are usually striking patterned curtains, with flat panels that grab the attention of anyone who comes into the living room. The lack of fabric folds will give your window dressing a contemporary feel.
You can accessorize panel curtains to add more creative design elements to your living room. Examples include choosing beautiful drapery tie-backs and installing matching side wall lighting or fairy lights. They'll make your living room feel cozier and more relaxing. So, select the perfect panel curtains for your living room, which are widely available online.
Blackout Blinds For Streetlight Glare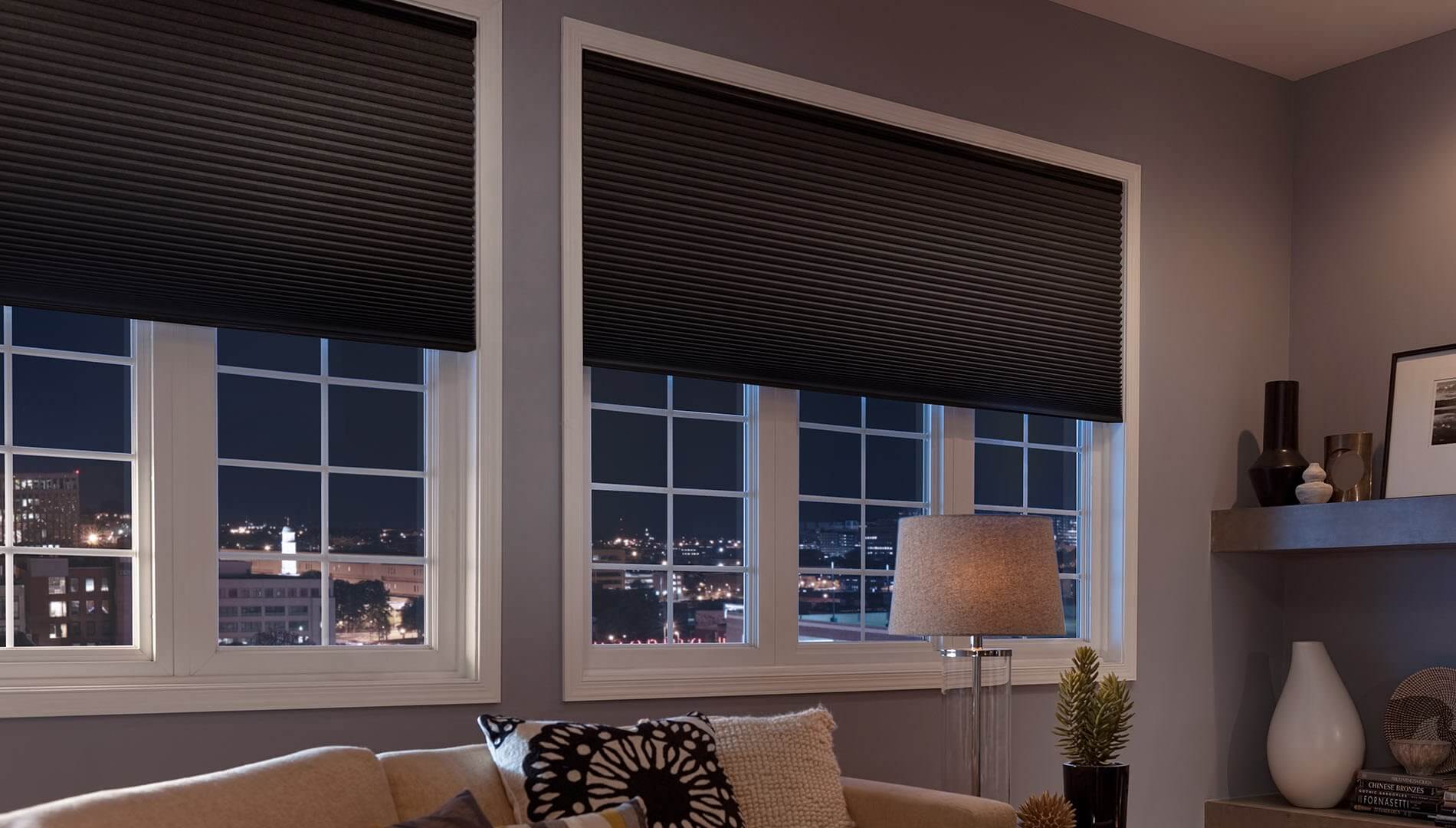 Source: zebrablinds.com
If streetlights are blaring into your living room, upsetting the carefully crafted aesthetic and calming atmosphere, then one solution is to opt for specially made blackout blinds. These can do a great job of blocking out the unwanted unnatural light during the evenings while also doing a good job as window sound-proofing.
The thick fabric of blackout blinds blocks cold waves from the outside, insulating the room and keeping it warm during winter. In summer, blackout blinds keep the indoors cool as they block the sunlight from entering the room, which can help ensure privacy and save money on electricity bills.
Luxury Fabric Materials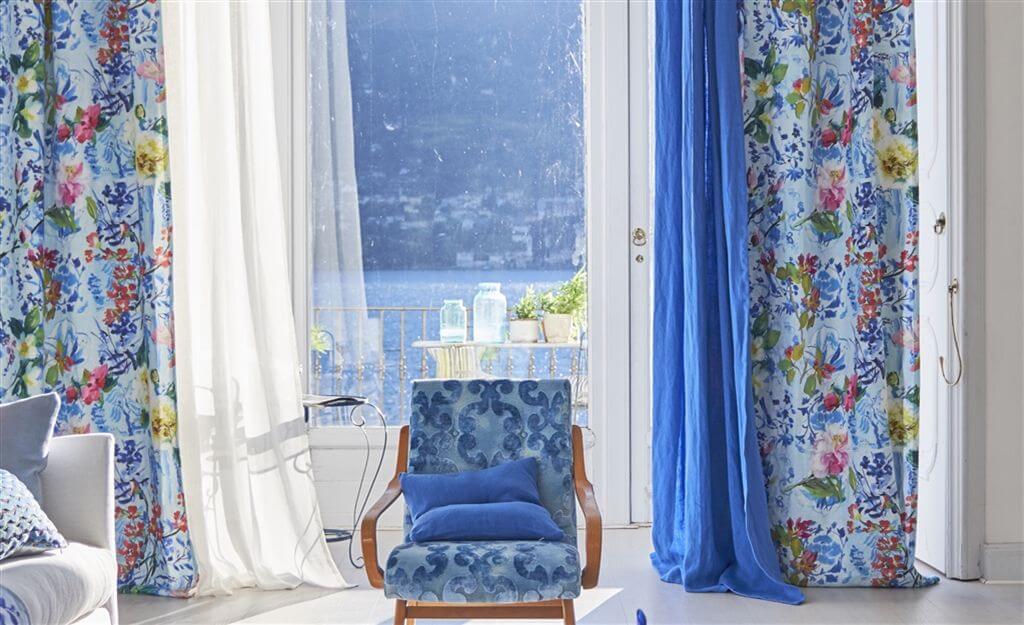 Source: squarespace.com
One option to add a touch of opulence and decadence to a living room is to consider more luxurious materials for your curtains. Velvet is a perfect example. A fashionable material for sofas, velvet is also an interesting curtain option as it provides beautiful texture and softness, hangs beautifully, and is available in an enormous range of colors and patterns to match any look.
Carefully chosen rugs and carpets can make your living room look more stunning. Examples include Scandinavian and Norwegian rugs woven through needlework, tapestry, or carpet knots. Select a rug or carpet design that perfectly matches your living room theme. For instance, rya rugs are artisan hand-made with characteristic symmetric Turkish knots. Such rugs make excellent accent rugs for classic or contemporary homes.
Make The Most Of Your Bay Window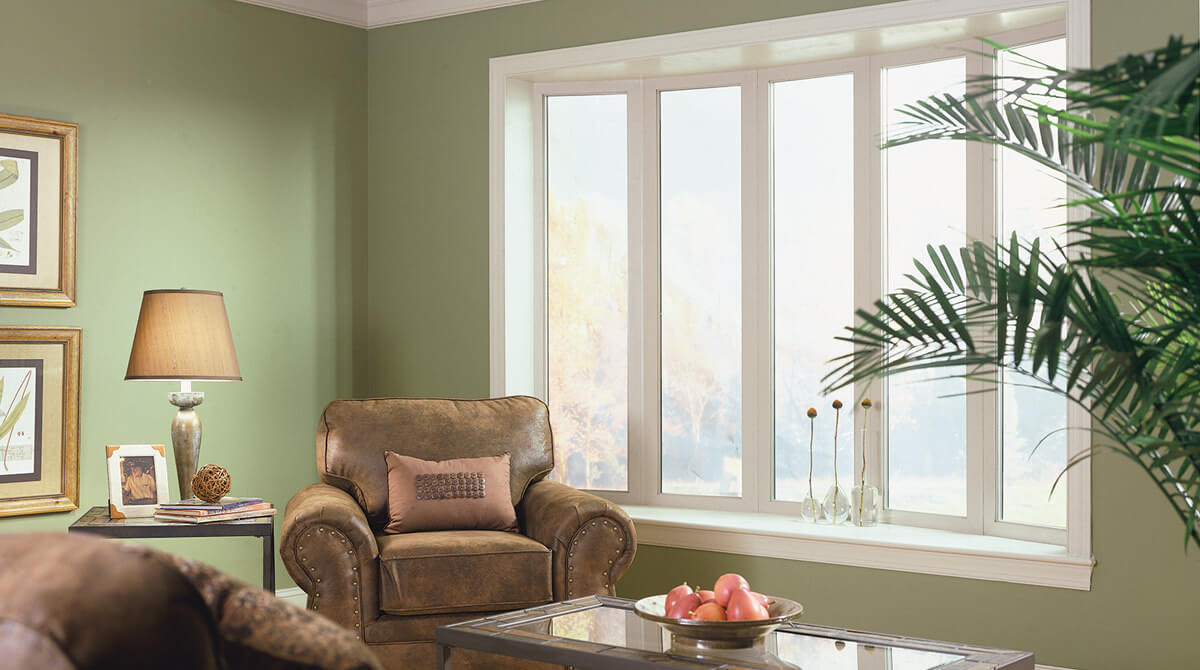 Source: windowworld.com
A bay window is a lovely feature that can add sophistication, space and softness to a living room, so if you have one of these, you should consider emphasizing it. A curtain-shutter combination can often work well, and café-style shutters will do a good job of keeping the living room private, while floor-length curtains will beautifully frame the curve of the window to become a sumptuous focal point.
You may consider installing aluminum bay windows for new construction or home renovation. Aluminum windows are durable because they resist elements like rot and warp, and they can last up to 30 years. Since aluminum windows have a high strength-to-weight ratio, they're also harder to dent.  
Conclusion
The living room is perhaps the most on-display room of your home, and it is the place where you can really show your style. By making the most of your window dressings, you can help to show off your living room and create a space that is both stylish and comfortable.