Paver Pattern Ideas For Patios, Walkways, And Driveways
Pavers offer no end of options for hardscapes around your home. Whether it is for a sidewalk and path, patio, or driveway, there are many more options than poured concrete, asphalt, or gravel. Mixing brick textures and exploring different pattern ideas gives you a wealth of design options to truly customize your outdoor spaces.
Today, pavers come in a multitude of colors, sizes, and shapes, creating limitless variety. First, consider what colors the best accent your home and overall landscape design. One option is to choose a paver that acts as a complement to your home, for example, if your home is red brick with slate accents, consider a slate-hued walkway to pick up the accent colors of your home. You can then add red accents in a reversal of the home's color scheme.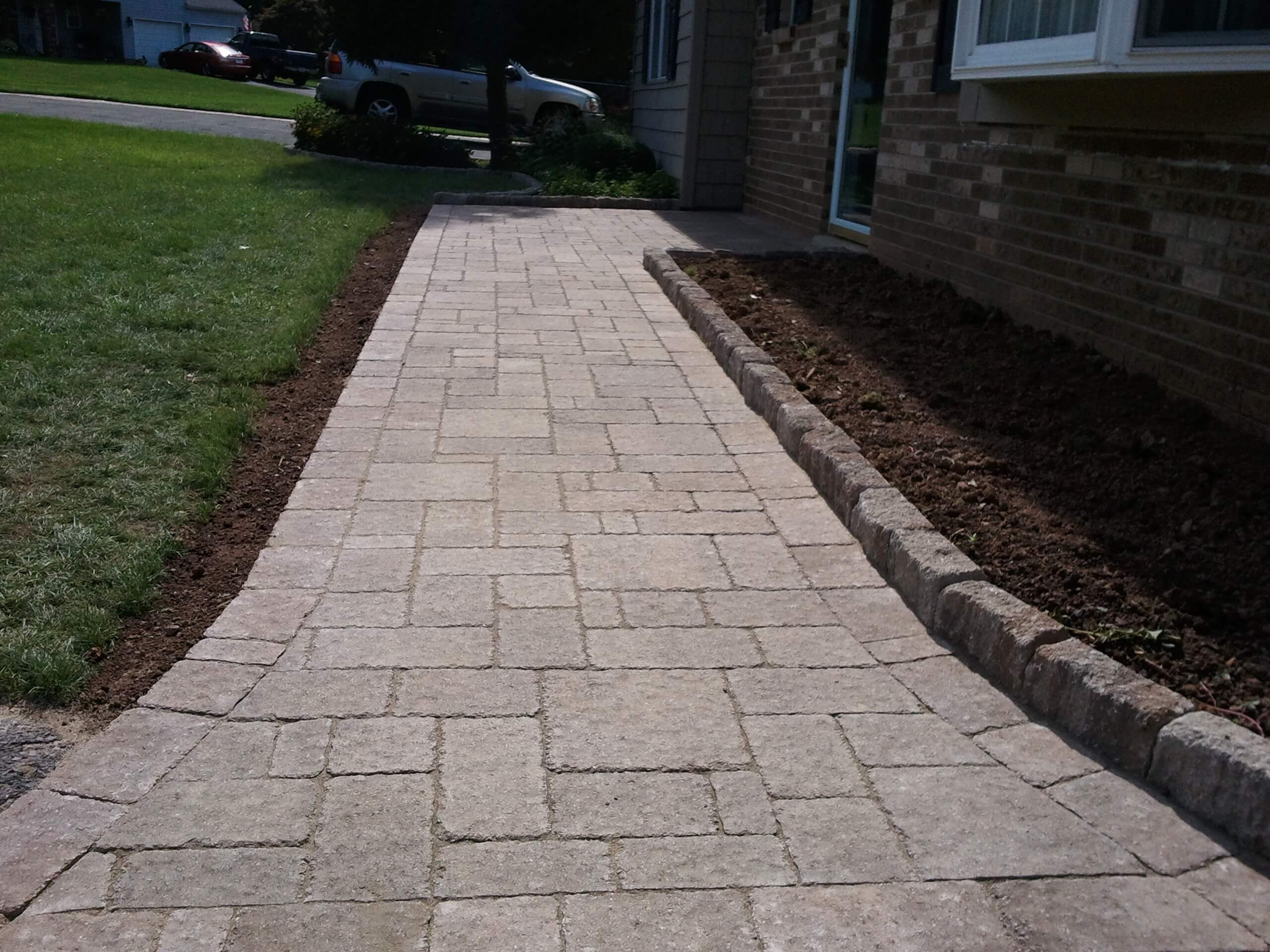 Source : mathsobs.com
Whether you're looking at classic patterns or something more unique, don't be afraid to explore what designs are possible in the layout of the pavers themselves, as it is the patterns that can make surfaces unique and eye-catching. Different patterns work better for different uses, and your landscape designer or architect can help you determine the layout that will best complement your home and stand up to long-term wear and tear.
If you're looking for a simple, elegant pattern good for straight paths and walkways, consider the Stack Bond or Running Bond patterns. With these laying patterns, brick-shaped pavers are placed either side-by-side or staggered side-by-side, as used in more traditional patio designs. These variations offer minimal waste and cutting of the pavers and are considered strong for walkways and smaller patios. Pavers can also be laid at an angle to create more visual interest.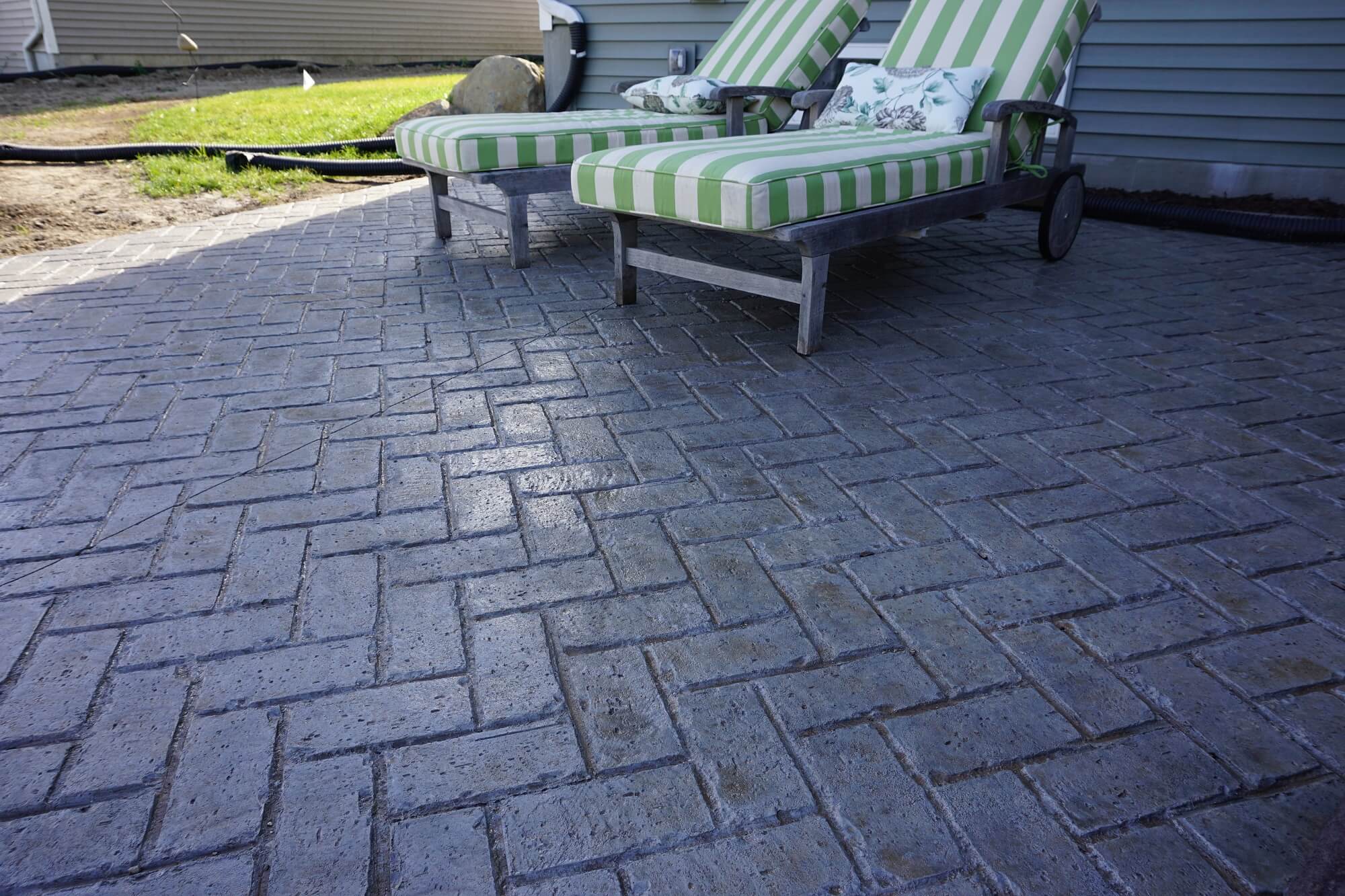 Source: agelessconcrete.com
One of the most requested patterns is the Herringbone Pattern, which can be laid at either 45- or 90-degree angles. Pavers are placed in alternate directions, creating a repeating "V" shape, and providing a more energetic pattern than the Stack or Running Bond. This pattern is heavily interlocked, making for a strong surface. This patio is recommended for larger patios and areas that will see heavier activity.  
Also Read: Roof Walkway Systems – How To Plan
Dating back to old-world European homes, the Basket Weave Pattern is a recognizable, timeless design, particularly for more Mediterranean style homes. This pattern, which alternates pairs of horizontal and vertically placed brick-shaped pavers, allows for flexibility with color variations in pavers, creating a distinctive, almost checkerboard effect.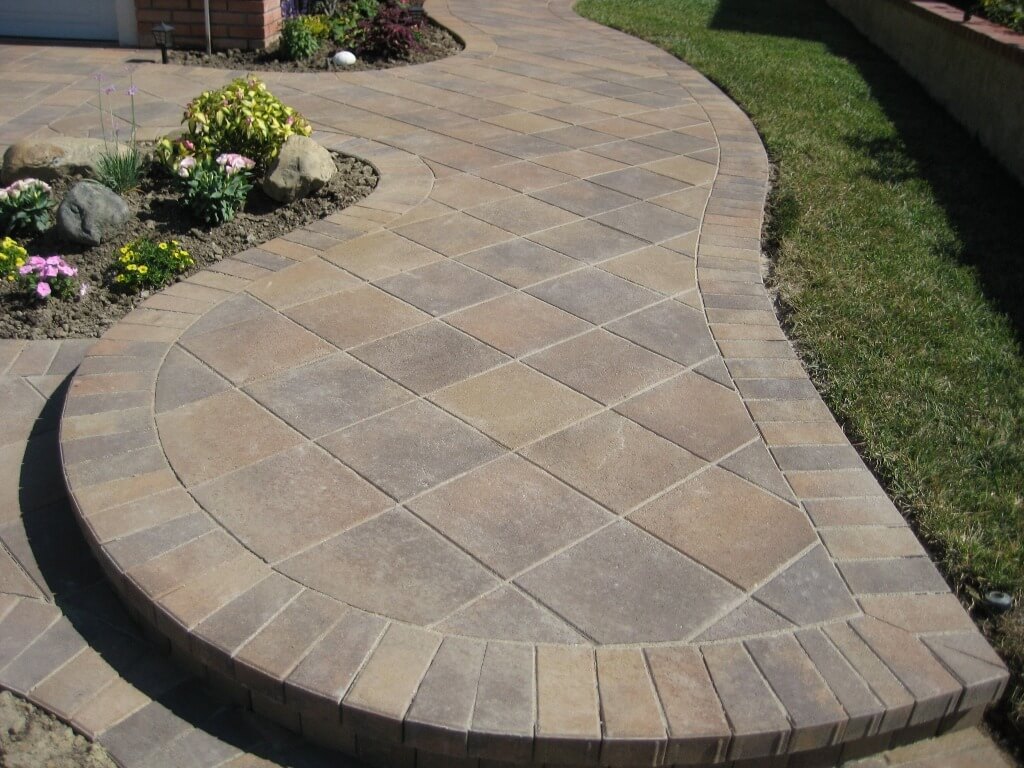 Source: installitdirect.com
The Ashlar Laying Pattern is a more flexible and creative pattern, which is achieved by laying pavers cut to different lengths in a more random-feeling mosaic. It is also a great way to mix several different paver textures for a more natural, classic look. You can see a great example of the Ashlar Pattern from Unilock Authorized Contractor, Nature's Accents Landscape Services, where they give you more ideas of how to use many of these traditional patterns in interesting ways.
Breaking away from the more linear patterns above, Circular Patterns are great for large patios and accent curved landscape designs and can be used to create either one large, round patio or, more commonly, mixed with other patterns to break up large patio spaces with visual interest. They also can be split into partial half- or quarter-circle patterns.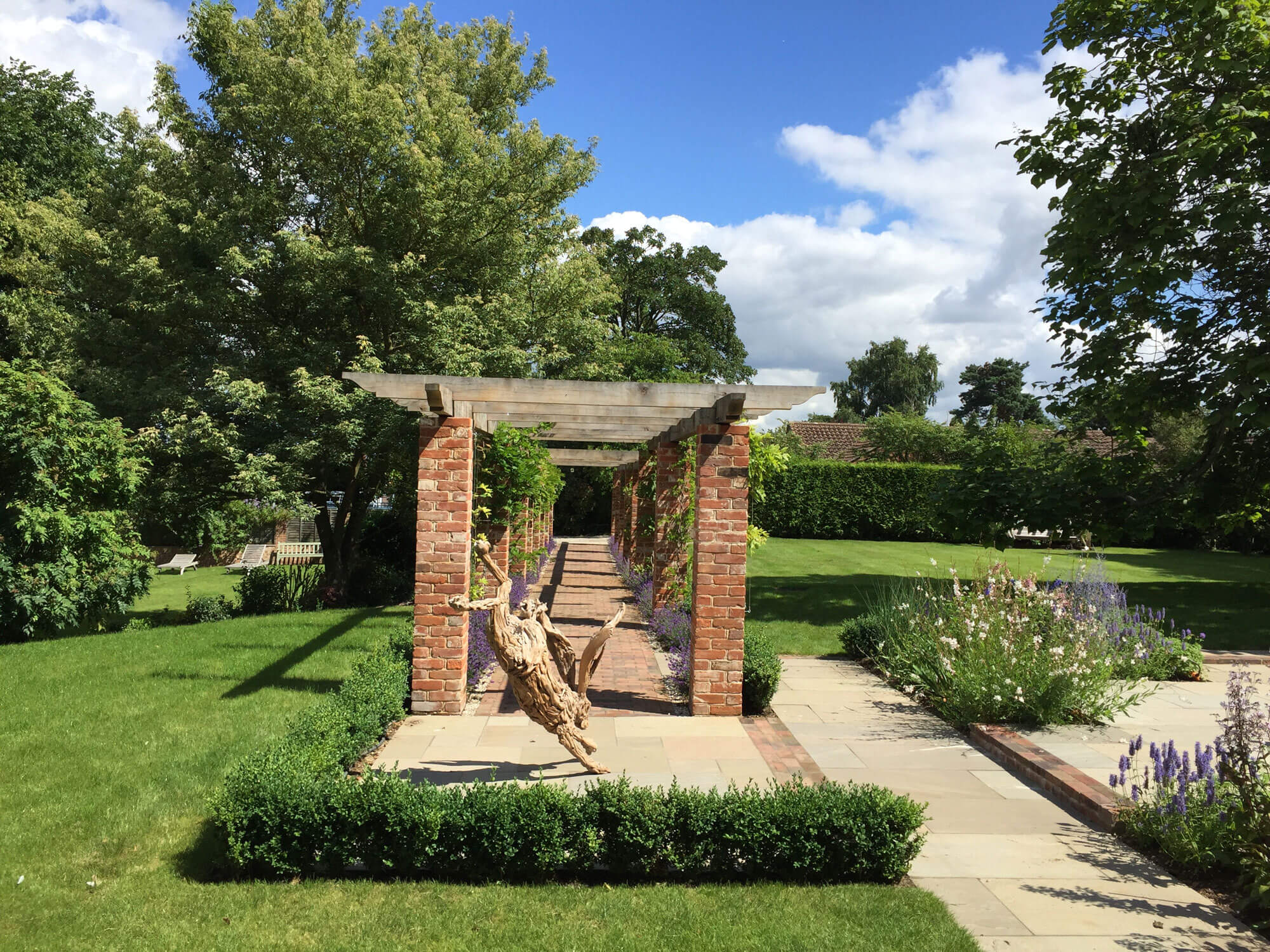 Source: rogergladwell.co.uk
Need some more inspiration on how to use paver patterns to complement your home? Check out how Unilock Authorized Contractor, Gold Leaf Landscape mixed colors and sizes in this first elegant home approach. With Unilock Beacon Hill Flagstone and Brussels Block standard size pavers and a Red Hollandstone border, they created a unique design that complemented the brick and stone of the home itself. The finished design is accented with a circular pattern where the multiple paths come together, creating a focal point as well as a spacious walkway for guests.
There are many options for incorporating pavers into your hardscape surfaces. By exploring different patterns and colors, you can find unique outdoor design ideas to complement your home and landscape.