How to Personalise Your Wall Decor
Social media sharing, Pinterest boards on home decor inspiration and the glossy pages of interior design magazines all promise a host of quirky, classy and curated looks for your home – but how often do you find that your own designs never quite match up to the images you see elsewhere? Having spent a prolonged period at home through lockdowns and quarantines, we all undeniably have a greater appreciation of where we live but shaping it into a place you love can take a little work. These are my top tips on how to personalise your wall decor to suit you and your home. 
Explore Different Hanging Hardware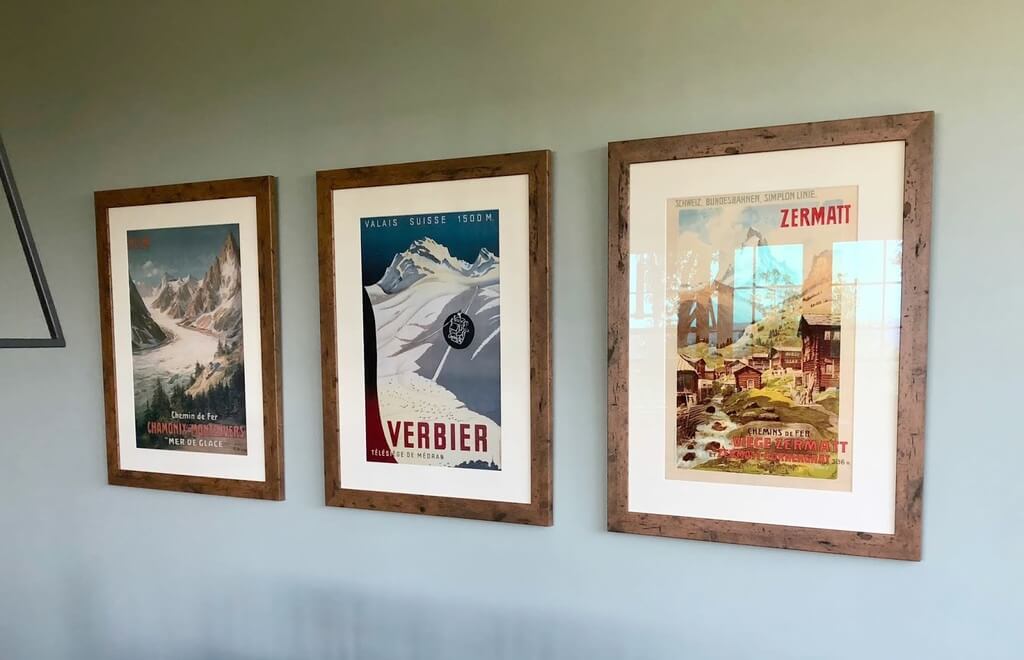 Source: blogspot.com
Many people shy away from ever hanging anything on their walls because they're used to the traditional frame-off-a-nail arrangement. This needs to be the status quo no longer, as there's now a whole host of different art hanging systems available online from various specialist retailers.
Picture rails are a favourite to give an easy and cohesive same-height hanging facility, but more modern interior design is seeing people get a little more creative with what they hang and how they hang it. For small Polaroid photos, try tiny pegs from a string of fairy lights, or for more statement pieces that you want to really stand out, hang from clipboards. If you're hanging up temporary posters or prints, washi tape makes for a cute finish. There are also now plenty of heavy-duty adhesive hanging options that don't damage walls for those who are unable to drill into their properties.
Mix and Match Pieces
Gallery walls are a favourite among homeowners all over and have risen in popularity hugely, not least because actual galleries have been closed for so long and none of us has been able to get out and enjoy them!
Mixing and matching your posters, photos, paintings and prints and hanging them in a pattern or shape with a common theme strand throughout (a colour, a frame or a texture) helps provide a curated look and allows you to put up everything in your collection without having to resign something to the bathroom or a lesser-visited room just because you feel it doesn't 'fit in' anywhere else. Add in embroidery hoops, painted plates or more unusual wall hangings to keep it looking fresh.
Keep It in the Family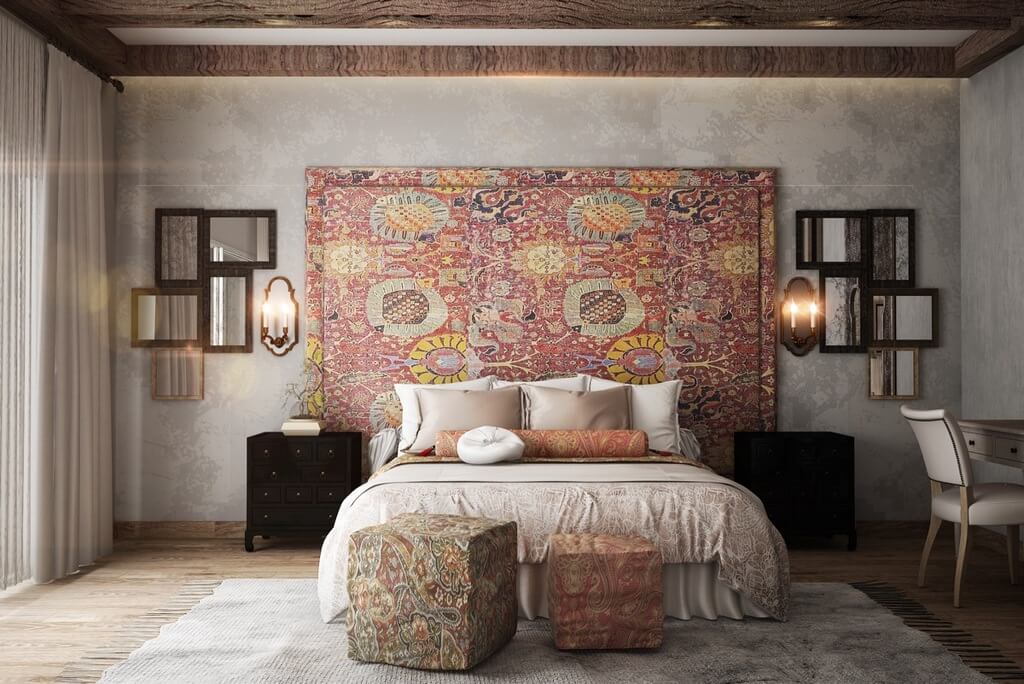 Source: home-designing.com
It's no secret that I love my kids to craft something and personalise it, and there's no reason why this shouldn't be included in your wall décor… not least because of the time it takes for them to create their masterpieces should keep them quiet! Craft stores and even supermarkets offer plenty of 'DIY' pieces for children and adults alike and displaying these up on your walls will help keep those memories for years to come. Why not start a tradition? Painting a plate or taking a photo together every birthday, Easter or Christmas will keep you supplied with plenty of art and ensure you have great records to hold on to.
Commission Your Own Art
The internet provides access to more emerging artists than ever, including newer digital drawing disciplines. There is a myriad of artists offering commissions for reasonable prices online that can be themed or drawn from an existing photo or picture. This gives the opportunity for art to be created and hung that's entirely unique and unlike any other, so you can be sure that the pieces on your walls are completely personalised.
Commissioning art to be created from a photo is a great idea if you have a family snap you wouldn't otherwise display but would like to – and it's a great way to do your bit to support the arts from the grassroots. Online marketplaces such as Etsy have hoards of listings and most artists are willing to make amendments on pieces before they're sent out, so you can get it just right.
Also Read: Outdoor Wall Decor Ideas: 15+ Wall Designs for Your Exterior
Add in a 'New' Statement Wall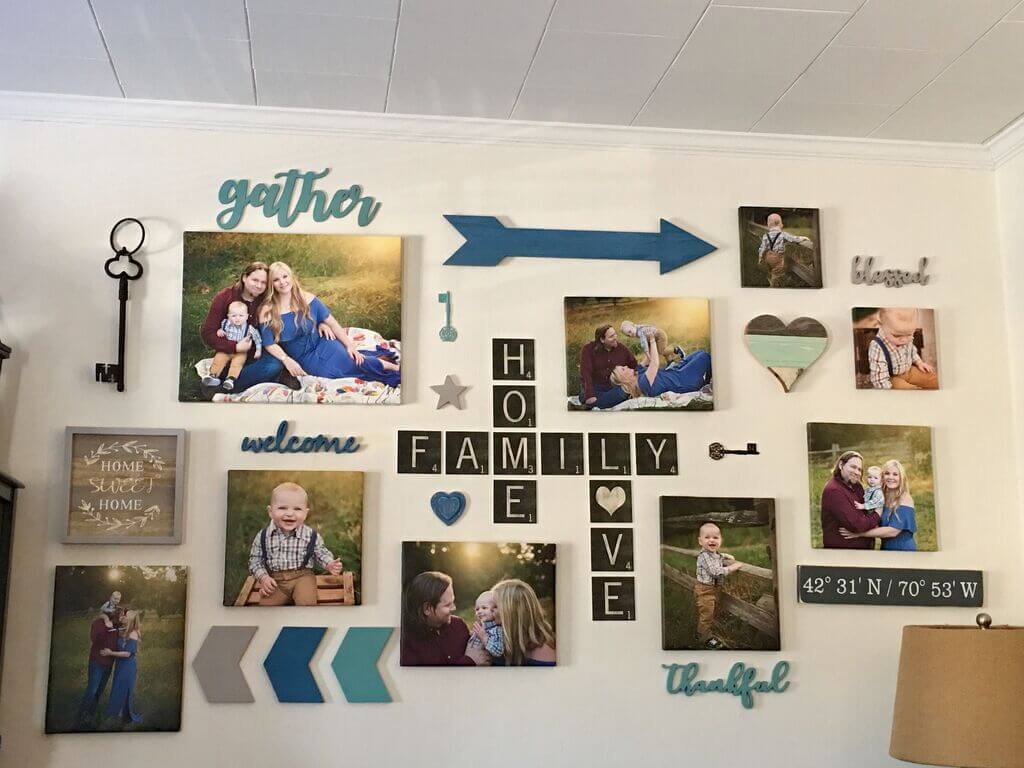 Source: pinimg.com
Wallpapering a single wall in the home with a bold colour or design to make a statement wall became popular in the early 00s but is now seeing a bit of a resurgence due to new wallpaper and paint options. Using wallpaper to create the illusion of brickwork, wooden panelling or even library shelves is now crowd-pleasers. A quick Google search will also bring options for wall stickers, graffiti murals and hand-painted designs that make a mark, so there's plenty to choose from!
Your home is your sanctuary but also your base camp and you should feel as comfortable there as possible – it should also spark inspiration and joy. What do your walls look like?