How to Use Reinforcing Mesh in Your Construction Project
When using concrete in your construction project, a reinforcing mesh can be utilized for improving the concrete's tensile strength by enabling it to hold together effectively, which will limit cracks. Nevertheless, not all concrete needs reinforcement. You should always use reinforcing mesh when it comes to concrete that is going to be carrying a heavy load, with examples including the likes of columns, footings, and walls.
On the flip side, you are not going to need any reinforcing for the likes of pathways, driveways, playhouse floors, or other small concrete projects. In this guide, we will provide further guidance and tips on using reinforcing mesh in your construction project. That way, you can get a better understanding of how to get the best results with it.
Make Your Concrete Last Longer, No Matter How Durable It Is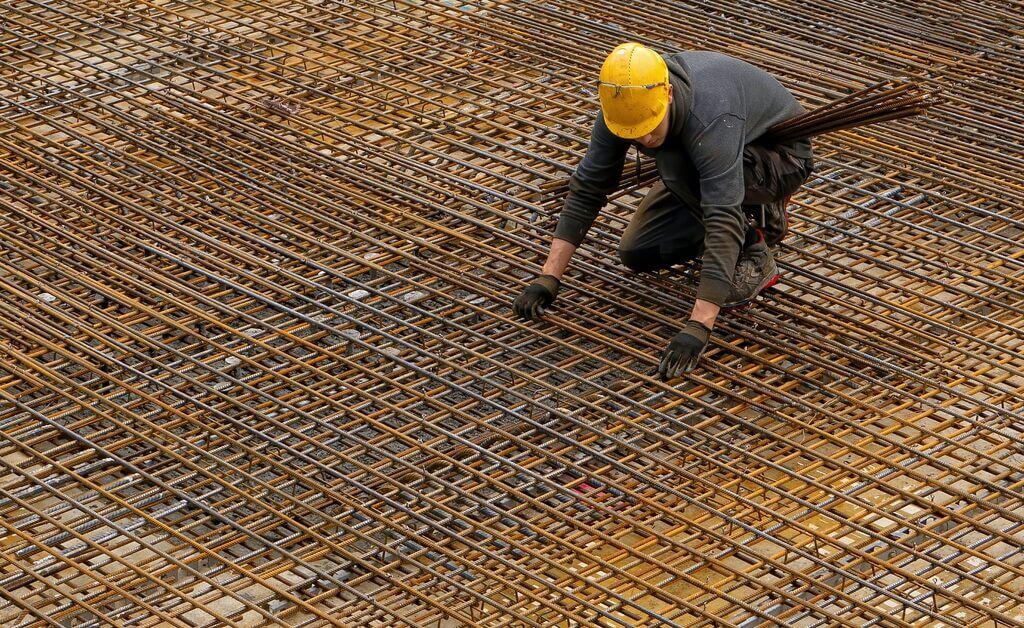 Source: razorbackconcrete.com
You can always reinforce concrete to enhance its longevity, irrespective of how durable the material is. Steel mesh is a popular choice here because it is formed easily. While it is strong, it is also flexible, which makes it very easy to work with.
Furthermore, despite the fact that mild steel is used to create the mesh, the reinforcing steel inside of the concrete will not rust. This is because oxygen is needed for steel to rust, and once the iron has been cured by the concrete, it will be starved of oxygen. 
Controlling Cracking with Reinforcing Mesh
Another benefit of using reinforcing mesh involves non-structural reinforcement. Using mesh that is positioned at the top or in the upper portion of the slab's thickness could help to limit the width of any random cracking of driveways that could occur caused by shrinkage, settlement of the subbase, loads applied to it, or temperature restraints, for example. This is different from structural reinforcement as it is not meant to increase the capacity of the load.
Due to the costs associated with reinforcement of both top and bottom portions of structural slabs, reinforcement of the non-structural slab is often more concerned with the issue of cracking, rather than load-bearing. Steel reinforcing mesh could avoid the unsightly appearance of concrete slabs, and help to prevent trip accidents that could occur due to these cracks. 
Cutting Your Mesh and Getting the Amount Right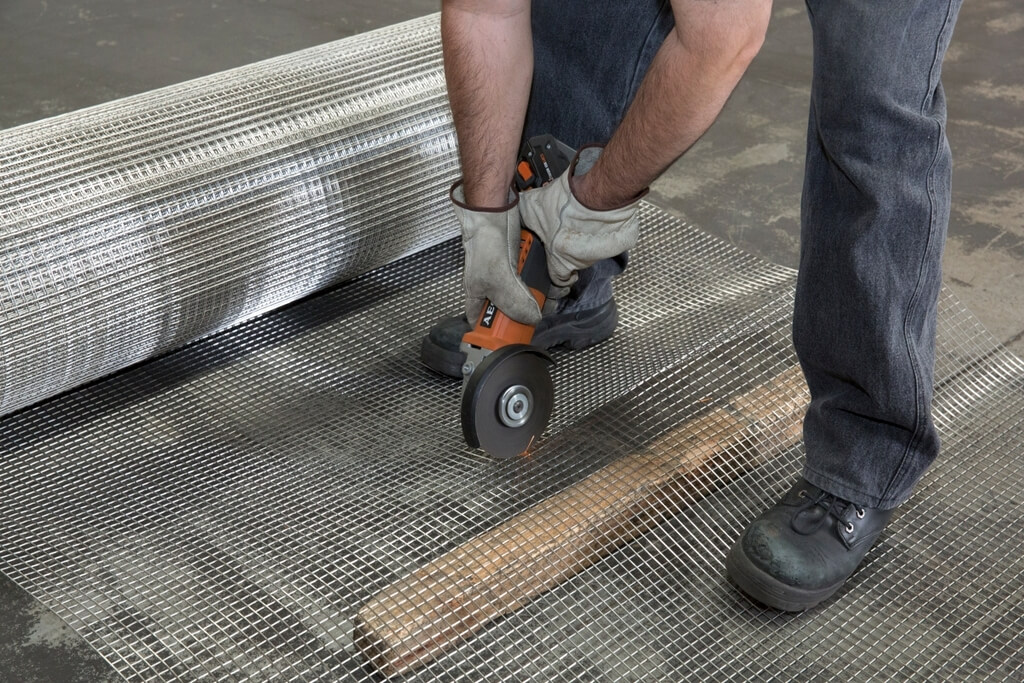 Source: wordpress.com
Steel mesh will typically come in sheets or rolls. Even though the sheets will be pre-measured and cut, you will need to trim the rolls so that it fits the area in question.
For instance, if you need reinforcing mesh for a concrete sidewalk, you would measure the exact size of the excavated hole to determine how big the steel mesh should be. The same approach is applicable if you are going to be using mesh for walls. 
Also Read: Evolution Of Infrastructure: Best 5 Architectural Ways Of Wire Mesh
Pouring the Concrete on the Steel Mesh
To ensure that your steel mesh is effective when using it for reinforcement, it must be in the middle of the concrete. This is also going to stop the steel from rusting, as explained above.
Therefore, if you were to be working on a sidewalk, you must pour half of the pavement, and then you can lay down the steel mesh. If you are working on columns or walls, all of the concrete needs to be drained first, making sure there is a little room left. 
Using Steel Mesh to Reinforce the Concrete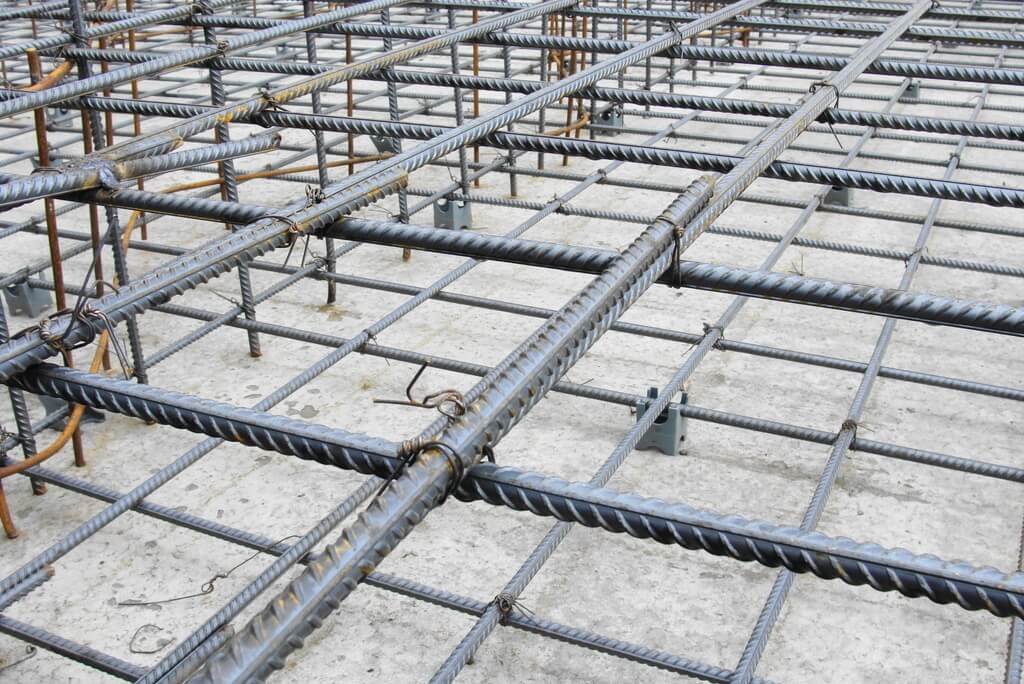 Source: universalengineering.net
Before placing the steel mesh, it is important that you put on some heavy-duty work gloves. If you are not careful when handling the steel mesh, it can cut you. When reinforcing a sidewalk, lay some mesh on top of the concrete, and then pour the rest of the concrete slowly. For a wall, the mesh needs to be lined up with the top of the form, and then lower the mesh down while the concrete is still wet until the concrete has covered it fully. 
Final Words on Using Reinforcing Mesh in Your Construction Project
So there you have it: an insight into using reinforcing mesh effectively when it comes to your construction project. It is important that reinforcing mesh is used whenever you are working on a project that involves concrete being used to carry a heavy load.
Follow our advice on the likes of cutting and pouring to make sure you get this right. If you are unsure or you experience any sort of trouble, it is important to get in touch with an experienced professional who can assist you with this part of your construction project.