It is needless to say that the year has changed the face of the world forever.
On one hand, you experienced the global pandemic covid-19 ravaging lives all around. On the other, it has opened floodgates of new creative opportunities for the world. 
Thus, it is safe to convict that the post-covid year has earmarked the start of something new.
When you look at the real-estate landscape, the situation echoes the same. According to research, the year 2023 will witness more home sales than any year since 2006.
Following the upward trend from last year, the demand continues to see steep growth. All thanks to the sudden wave of relocations made possible by remote work outstripping the traditional workplace model.
Thus, it is a no-brainer that the real-estate business is on the watchlist of many entrepreneurs and sellers of this year.
However, there is a small glitch. What makes it highly coveted makes it steep too.
So how do you make sure you do not get lost in the crowd?
Following are some trade secrets that will help you open your home sales pipeline like never before.
Top 7 Ways To Increase Your Chance Of Selling Your Property
1. Strategy Towards Your Audience
The customer is the king and for the right reasons.
Building your sales strategy without your audience in mind is like sailing without navigation. After all, it is the customer for whom you are trying to develop a solution or service.
That's why building a customer-centric business grows your chances of success exponentially.
Knowing their pain points, needs wants, and feelings give you insights into your product from the buyer's perspective.
This potentially leads you to assess your product-market fit to gain a competitive advantage over others running in the race.
It is always advisable to develop a strategy where the customer takes the center position. In doing so, developing your ideal customer avatar is a must activity.
What Makes You Different?
In the competitive market of real estate, it is very easy to get lost in the crowd. So how do you ensure not to appear all and sundry to your audience?
Value Proposition:
Developing a key differentiating factor for your product, in this case, your property makes sure your voice is heard.
Start by asking yourself what makes your property unique? What sets your property apart from your competitors?
Is it the location, view, or connectivity that appeals to your potential resident's emotions?
More importantly, does your property render them a sense of home?
You might be surprised to notice how much your interior designs and aesthetics influence your buyer's decisions. 
No wonder why design has been a key differentiator in the success of a product or service. No matter who your customers are, it is important that you can successfully evoke their emotions towards a decision favorable to you.
If you ask why?

Well, it is just how people make decisions.
To harness the power of this super element, here are the following things you should do while executing your interior design and architecture.
2. Design and Architecture:
Your interior's functionality and aesthetics together can build a rock-solid foundation for your sales pipeline. Following are the key elements you should consider while you are at work.
Color and texture:

Painting can make or break the whole base of your interior design.

Use lots of soft colors dominantly white. It will make your space appear bigger.

Home improvements: going that extra mile to improve the functionalities of some spaces can ensure you never miss wooing your buyers.

Replacing worktops, adding a few kitchen gears are a few things you can try. Creating a Juliet balcony can add the desirable charm too.

Specific areas: Custom designs on floors and roofings are two prominent areas where you can go creative and add a little extra to fascinate your clients.
However, before executing these changes, you can always get approval of your audience's taste. It will save you a lot of expenses in the long run. Some of the best interior design software in the market makes your design development task a breeze.
Declutter:

It is very important that you keep your property clutter-free. Remove all kinds of unattractive elements like trash bins, plastics, and unused boxes out of sight.

Kerb appeal:

It takes less than 3 seconds to develop a first impression. Your customers have already made a subconscious decision as to whether they are interested in buying your property or not. This means it is essential you maintain the image of your property inside out.

Appearance:

A great deal of staging happens at this stage. If your property fails to emote the right feelings in your customers, it is a hard sell for you.
3. Maximise Your Outreach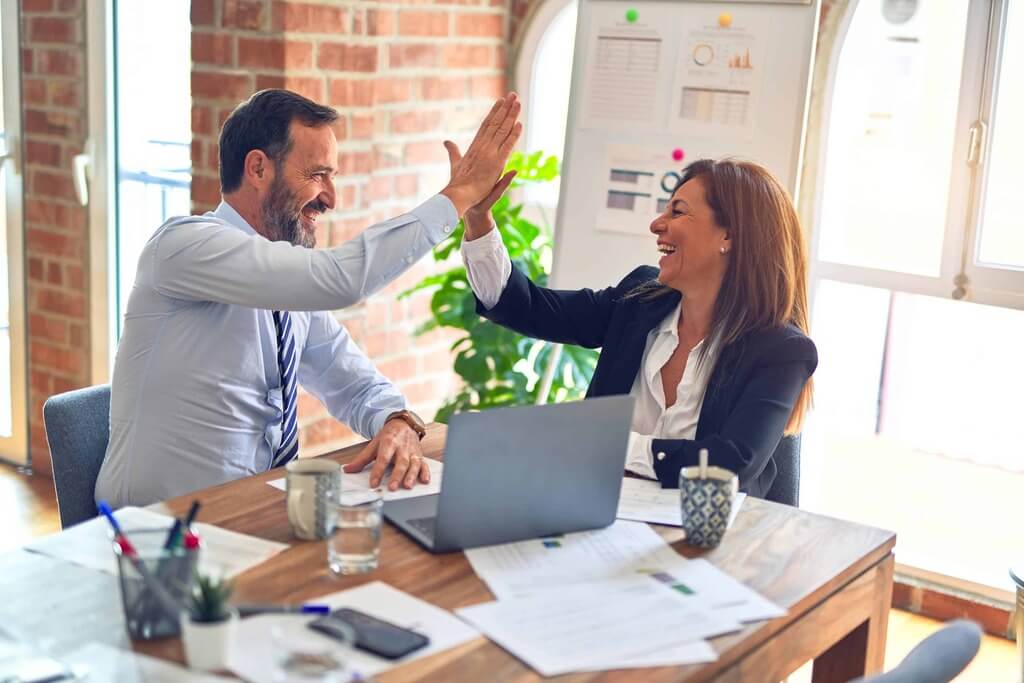 Property selling is a steep job to execute. The more help you have in hand, the better.
Partner with a Real-Estate Agent
It is always advisable to take help from an expert. Hiring a licensed real estate agent here not only makes sure that you have the maximum outreach but also filters out quality prospective buyers.
More importantly, a good agent helps with conducting comparative market analysis (CMA), for the best market deals, streamlined navigations for any counteroffers, and guidance through deal closing. This method may cost you a little fee but saves you from potential pitfalls.
Be Aggressive on Promotion
Relying on just one source is never advisable. You need to have an omnichannel presence.
Here is what you need to do instead.
Start by listing your property on Facebook groups that target real estate investors or young families.
Later you can promote the same on platforms like Instagram, Twitter, and LinkedIn with relevant hashtags.
You can choose between property listing websites such as the multiple listing service (MLS), Mashvisor, Zillow, Redfin, and Trulia, Craigslist.
Pro Tip: Always be vivid about your property description. There is a high chance that some information may not be so apparent in your videos and pictures. Writing your USP and upgrades makes it more likely to sell.
While you are at the job of promoting your property, meeting and communicating with potential buyers is the biggest stepping stone towards closing prominent deals. However, when these queries come in bulk managing them efficiently can become a challenge.
Using a SaaS tool like Airbnb property management software can automate all your tasks from scheduling to meeting and all other communications under one roof. This software can prove to be one of the best lifesavers for you in the whole process. 
4. Optimize on Spaces
Covid-19 has changed the global lifestyle forever.
Gone are those days when the working force used to commute each day. Today, work from home is the new normal. To cater to this crisis, you can turn your properties into futuristic spaces.
Start with utilizing unused spaces. Transform the underutilized into the most important corner of the property; an office or a gym.
Pro tip: If you have an insulated garage, spare bedroom, or unfinished basement, you could transform them into a usable space too.
5. Invest in Professional Photography
The online space is crowding. The trend just goes upwards each day. Thus, to really stand out in the crowd, you need stellar photography.
Investing in a professional photographer seems to be the rightest decision you can ever take. There is absolutely nothing that can tell the story of your property better than pictures.
6. Invest in Technology
Virtual staging: Staging is a prerequisite part of the property selling process. It gives potential buyers a scope to visualize themselves living in the home. Virtual staging software is a huge plus in this scenario especially post covid-19.
Virtual Tour software:

Post covid situation has made virtual tours essential for the real estate market. Instead of giving your clients a property tour, you can now opt for 3-D technology for rendering a realistic experience of the property to your potential buyers.

E -signature:

Tools like PandaDoc, AdobeSign, and SignEasy are a huge asset for making contactless agreements hassle-free.
7. Work on Your Pricing Strategy
No matter how attractive your upgraded property is, understanding the market rates is still vital to ensure your final success.
The key here is to understand how much a buyer might be willing to pay. However, this often starts by putting yourself in the shoes of your client and thinking of a reasonable rate.
To validate your assumptions you can take help from agents both local and online to observe what comparative homes are reaching for in your area.
Closing Thoughts
The real estate business is one of the most promising businesses of the year 2023. Owing to the same cause, the competition is stiff.
But going that extra mile for your customers can ensure your chances of selling property grows less intimidating.
The above tips and tricks will certainly give a foundational guide as to how to deal with the beast.
But, what you always have to rely on is your intuition.
Never forget to empathize with your customers. Remember, your property is going to be someone's home. So, think from their point of view. Ask yourself what you would want your experience to be like if you were to buy this property.
Executing these tasks right, you will reach your sales goals in no time.
Do you have any other tips that will increase your chances of selling your property in 2023? Feel free to let us know in the Comments section below.