Studio Vs 1 Bedroom Apartment: The Main Difference
Many people get confused when buying a new apartment. Everyone sees the terms studio vs 1 bedroom apartment, one, two, or more bedroom apartments, etc. Studios are generally small and efficient, and one-bedroom apartments are known for their greater comfort. But what are the main differences between these two specifically?
A studio and a one-bedroom apartment may have the same floor space. Still, the main difference is that every essential living space is packed in one place in studios. In contrast, a one-bedroom apartment provides the comfort and privacy of a bedroom separated from the rest of the rooms. With that being said, read on to see the other main differences.
Capacity

Source: shgcdn.com
If you're relocating with your partner or a friend, one-bedroom apartments are the better choice for you. Since this kind of apartment provides more privacy, storage space, and convenience for a couple, it's the more sensible choice.
If you plan to move to the West Side, where the housing market is expensive, look for 1 bedroom apartments for rent in San Jose, San Diego, or wherever you're going because rent is way more affordable than buying your property.
Even though they aren't as money-saving as efficiency apartments, studios aren't the best option for more than one person. If you're planning to share them with one more person, remember that you'll need enough space, which means a downgrade is a good thing to consider. 
Lifestyle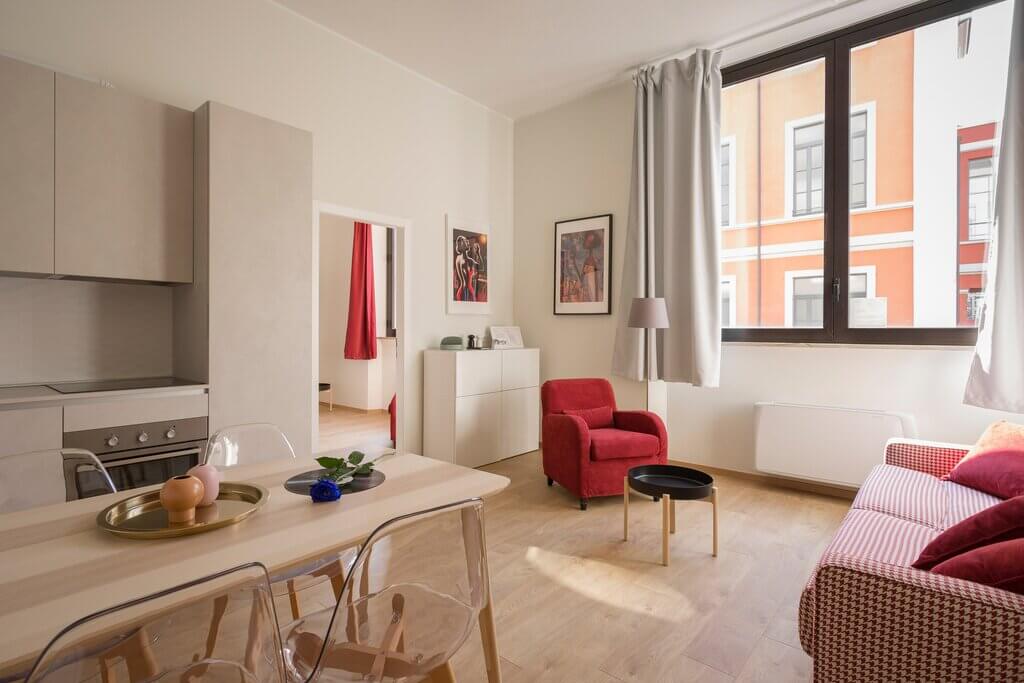 Source: twimg.com
You may require additional room to suit your daily activities based on your everyday needs. If you like hosting guests, an apartment with one bedroom gives them the freedom they would require to relax and be comfortable.
If you reside in a studio apartment, you could easily transform your bed into a sofa. Hosting a crowd in a studio apartment is difficult but not impossible. You may make your studio feel more spacious by redecorating it. On the other side, a one-bedroom apartment has more space for extra furniture and housing upgrades.
Price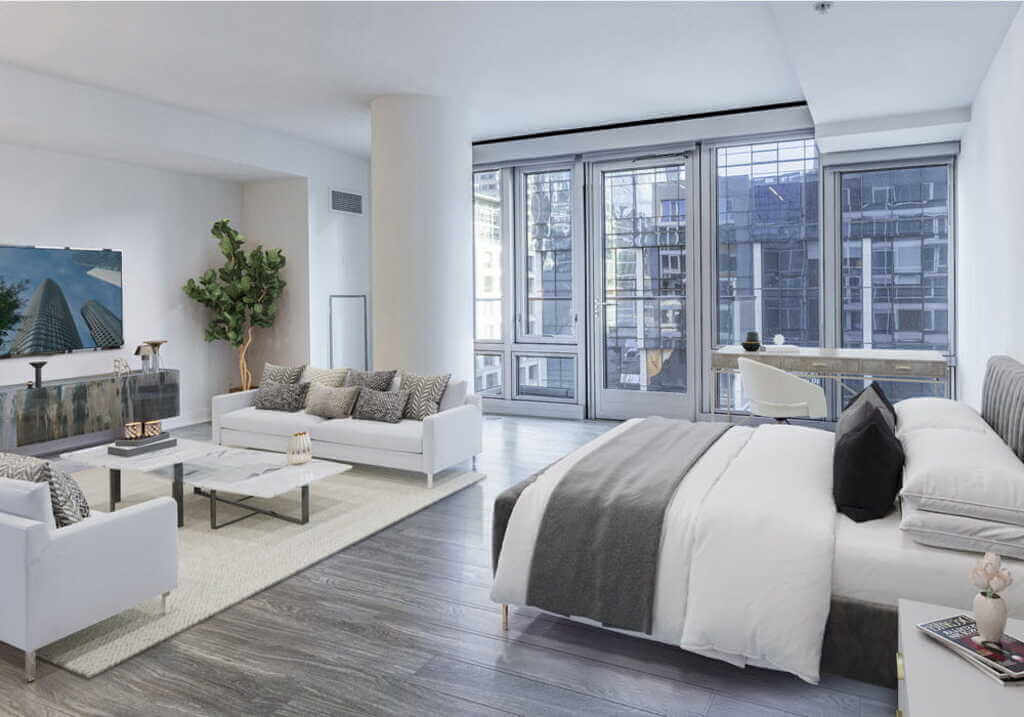 Source: essexapartmenthomes.com
Renting a studio apartment is almost always a less expensive option than renting a one-bedroom apartment. But, studios often come with less space and are frequently cheaper by $100 or more due to usable floor space and the number of amenities.
On the other hand, the bigger dream bedroom size may be worth paying more. But sometimes, a bit more per month can help you pay your bills on time and have a full fridge of groceries at the end of the month, so it's up to you to decide your priority.
Location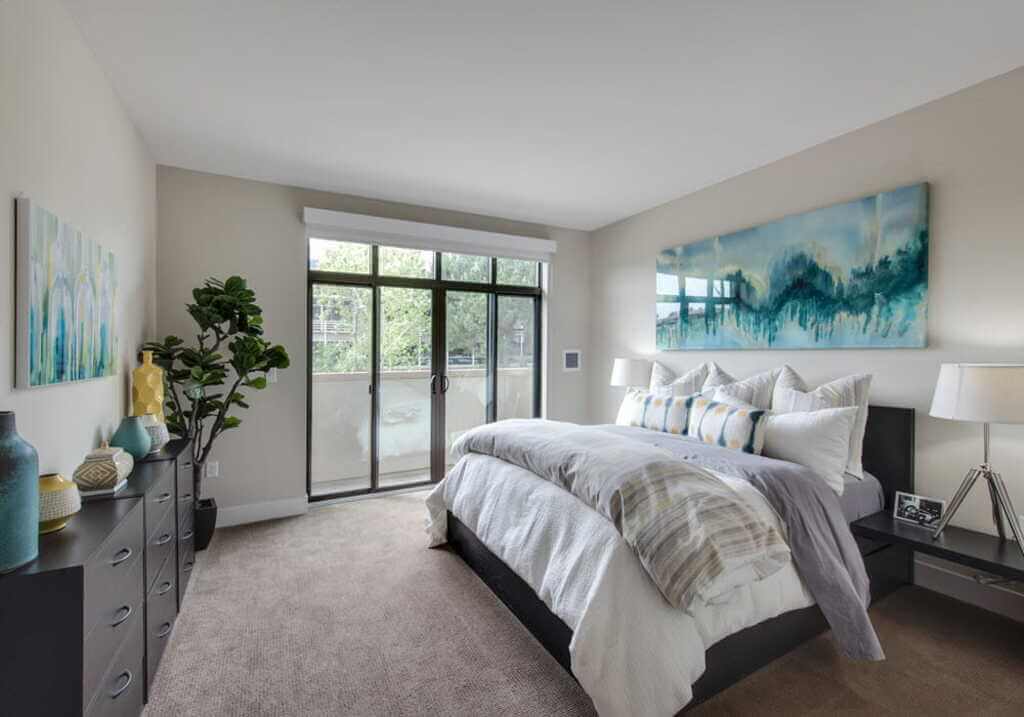 Source: essexapartmenthomes.com
When it comes to apartment seeking, size doesn't always matter, and location is essential. Studios are simpler to come by in metropolitan areas, and they come at a lower cost.
Think about the price between studio and 1-bedroom apartments, and if you would pay the same fee for an open-floor place in the city's most vibrant neighborhood or a single-bedroom apartment close to the city borders. It's time to make a choice. Is it worth giving up a bedroom for the freedom of commuting to and from the city's hottest pubs, restaurants, and festivals?
Remote Work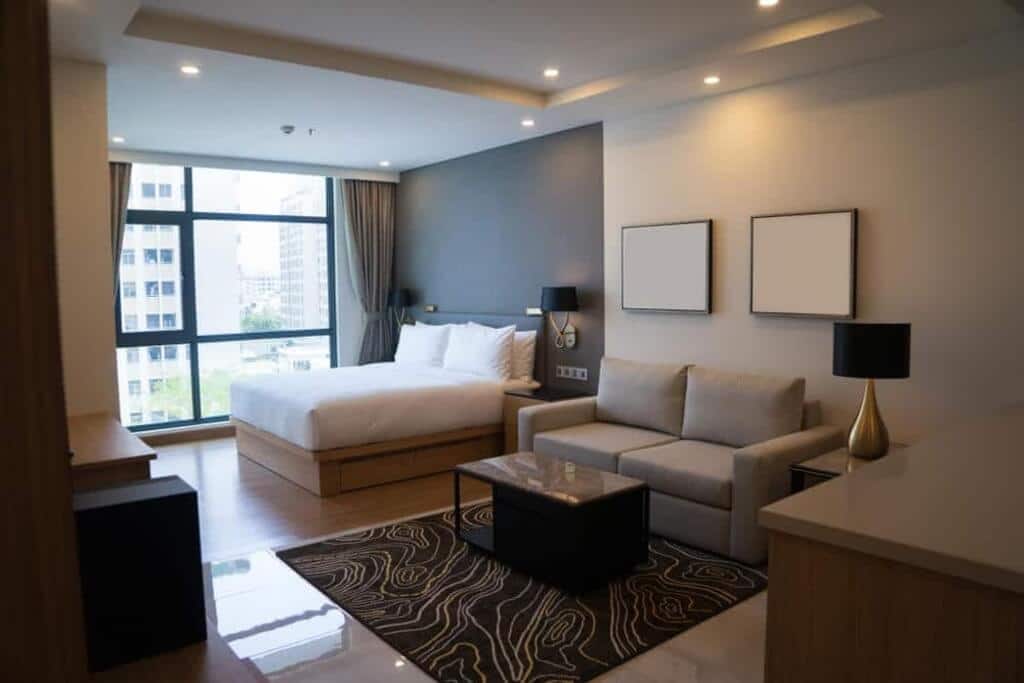 Source: phillyaptrentals.com
In reality, you can work remotely in any apartment. Doing all the daily activities in one room like relaxing, eating, or sleeping, on the other hand, isn't always realistic or pleasant. Studio apartments do not always give the flexibility to maintain a healthy work-life relationship.
Every person needs separate rooms for different activities, according to psychology. Working-from-home jobs have become much more popular since the Covid epidemic, and it is something to look into if you think you can handle solitude.
If you intend to work from home for a more extended period, a one-bedroom apartment is perhaps a better alternative for your overall wellness. You will have an adaptable space in your apartment, whether in your bedroom or your living area, where you can establish a work-from-home workspace.
Final Thoughts
A separate bedroom isolated from the rest of the apartment by a wall distinguishes studio apartments from one-bedroom flats. Studio apartments do not offer this luxury.
However, one-bedroom apartments do. You can decide based on your circumstances if you would like the comfort of a wider apartment or save some money and live in a simple and small studio. Now that you know the main differences, you can choose which one fits you best.