Three Easy & Smart Ways to Improve the Exterior of Your Home
Home exteriors are naturally going to be the first thing that people see when they arrive at your house. Perhaps more importantly though, it's also going to be the first thing that you see after a long day's work. Liking what you see can go a long way toward improving your outlook on things. Let's see amazing smart ways to improve the exterior of your home.
What can you do to upgrade your current home exterior? There are actually quite a few things that you can do to improve the look and feel of your home exterior. We've narrowed it down to three main things that can be game-changers. 
Does anything that you do have to come at a hefty price tag? Not necessarily as you'll see shortly there are definitely things that you can do to improve the overall look and feel of your home exterior. Without necessarily having to spend a fortune on the project.
In fact, there are certain things that you're going to be able to do on your own to improve the look. Having said this, it's important to point out that if you don't feel qualified to take on a DIY project you can also get professionals to help. It's up to each person to evaluate their own financial situation.
Upgrading Your Driveway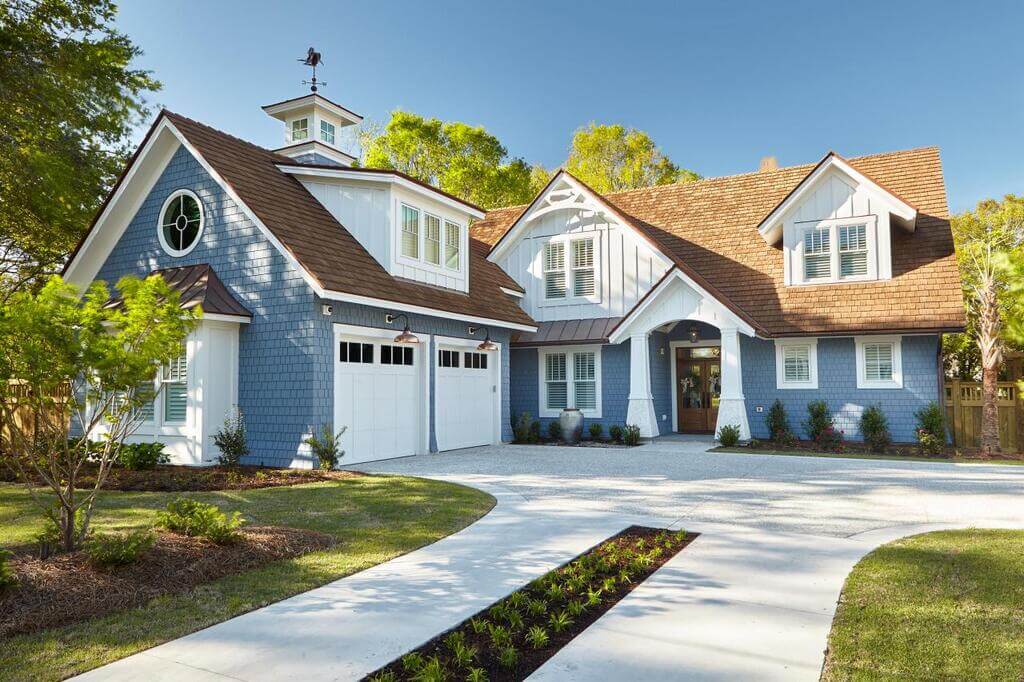 Source: sndimg.com
The first thing that you're going to see when you're pulling up to a house is the driveway. Naturally, you're not going to want to pull up to a dirt road that your case has trouble running on. Old and broken-down concrete can have the same effect. If you want to maybe do the project on a budget, building a mulch or pebble driveway may be the way to go. Just make sure that you prep the area accordingly. The road has to be even and flat before you lay anything on top of it.
Of course, if you want to invest in a better driveway there are different things that you can look into. A new stamped concrete driveway for example can turn into a truly unique surface. You can start matching colors and textures with other features that are on the property. Another way to create a truly unique driveway is through a seal concrete finish. If you have a decent-looking driveway that is just kind of bland this could be the way to go. Particularly since it's one of the least expensive options that we've thrown out there. 
Work on Your Roofing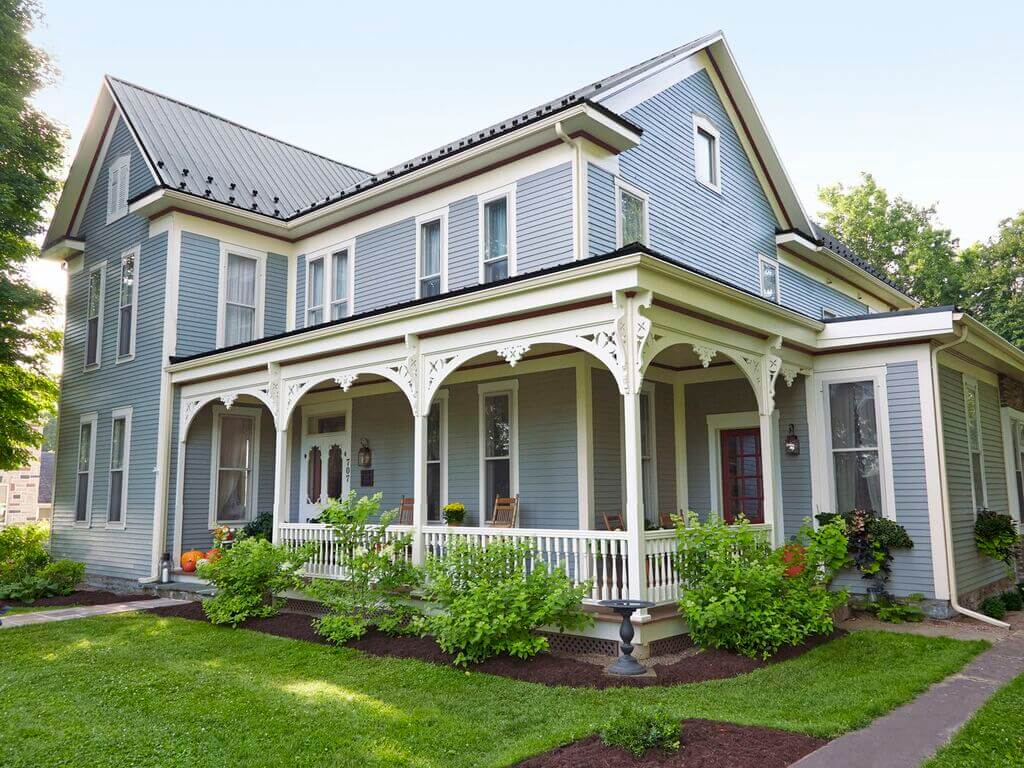 Source: cdn.com
Do people really notice your roofing? If you have a unique roofing design and coloring they do. They are also going to notice if your roofing is falling apart. Calling for a roof repair can be a great way to start. If you are already going to have people working on your roof it can be a perfect opportunity for a redesign of the area.
Arguably the type of roofing materials and design that you chose can heavily impact the style of the whole house. For example, if you go with traditional tile roofing, it's going to be easier to make your house out to look like an Italian villa.  
Don't underestimate the effect that good roofing can have on a home. If you're looking to upgrade your roofing make sure that you work with the top Ottawa roofing experts. This will get you one step closer to creating a unique design that can truly have an impact on the look and feel of the whole property, as we mentioned. If you feel that roofing really doesn't impact the look and feel of a place you maybe haven't seen great-looking roofs!  
Also Read: Best Outdoor Showers That You Can Install At The Exterior Of Your Home
The Main Gate Can Work Wonders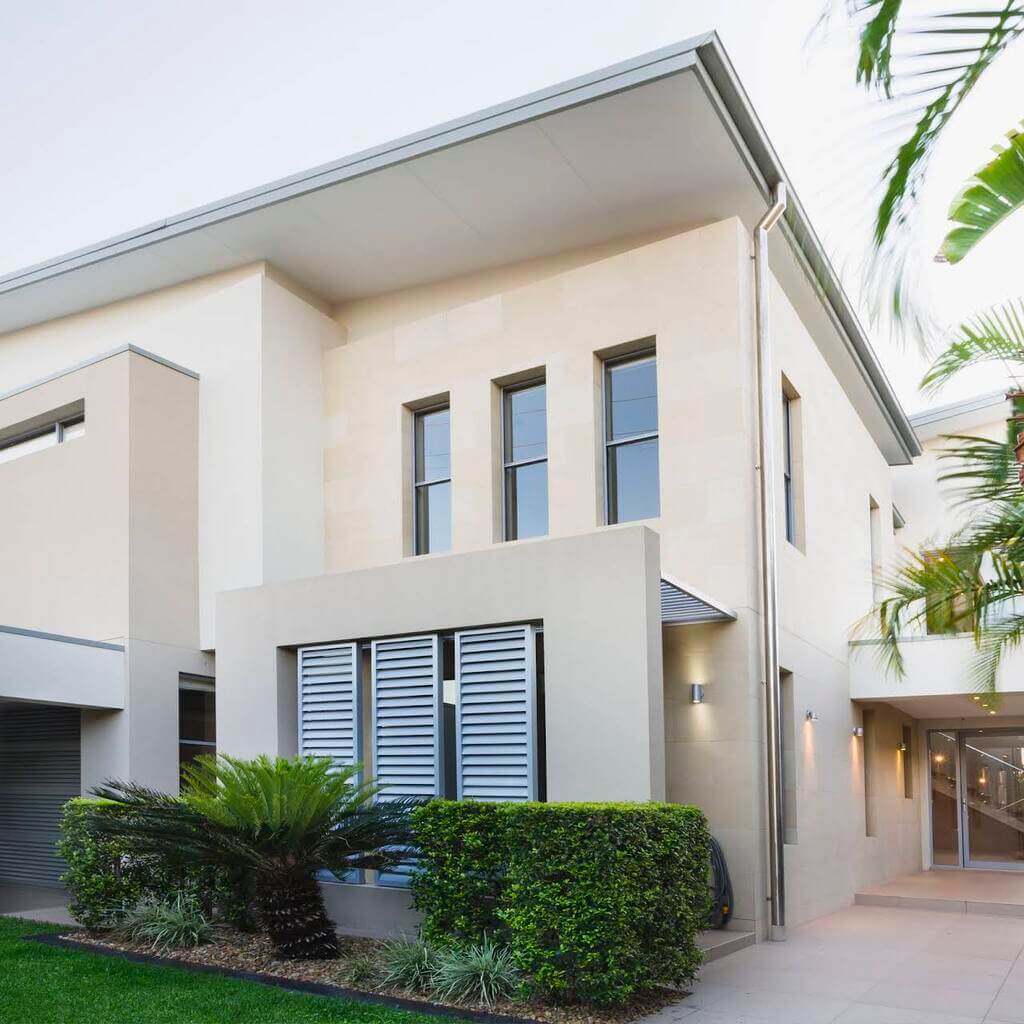 Source: googleusercontent.com
There are a couple of things that a premium-looking front gate may be able to do for you. In a lot of ways, this is going to be the icing on the cake in a great-looking home. When you add a fancy-looking gate to an average home you can also hide a lot of the bland-looking areas. Particularly on the exterior part of the house. There's a sense of balance though, that you're going to want to be looking for. 
Not all homes are going to heavily benefit from a gold door that seems to mark the entrance to paradise. For the most part, if you are looking into adding the main gate you're probably going to be looking for something fancy. Fancy is not always mega ostentatious.
Although a gate may just be icing on the cake it can truly make a difference. Particularly if you're switching out your old chain link fence for something that looks the part a bit more. As we mentioned, even average-looking homes can benefit from a properly adjusted gate. Again, you have to find the one that really matches the property.